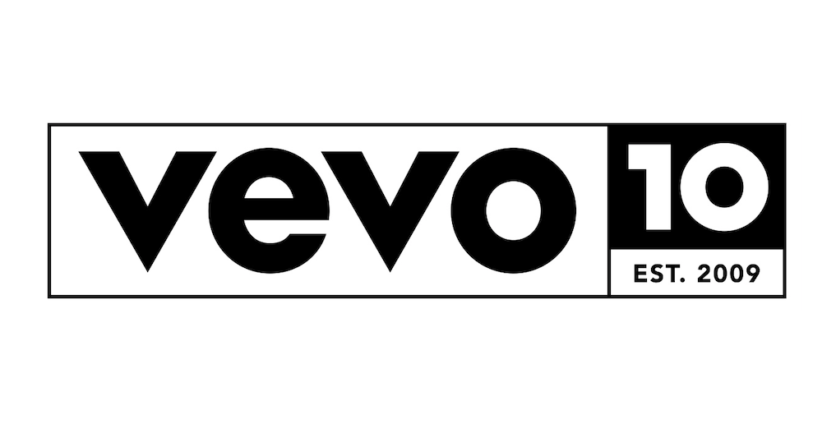 MBW has once again partnered with Vevo to showcase the company's carefully curated Artists To Watch.
Vevo's Artists to Watch (ATW) is the annual culmination of a year-round DSCVR programme – an initiative created specifically to shine a spotlight on emerging talent from all genres and from around the world, which captures two exclusive performances with each artist.
Artists to have been included in Vevo's Artists To Watch lists in previous years include Billie Ellish, Alessia Cara, Little Simz, SlowThai and Lewis Capaldi.
Never mind those old has-beens, though, meet the first 10 from the 2020 cohort. The remaining 10 will be in the spotlight next week:
---
Conan Gray
Republic/UMG

Sam Mackoff, Manager, Artist & Label Relations, says: "Conan Gray's authenticity & undeniably catchy tracks, has us excited for what's to come in 2020. His deep connection with his dedicated & growing fanbase shows that there is no slowing down for him anytime soon. Conan Gray is no stranger to the camera – he owns his talent & high energy on the DSCVR 'Artists To Watch' stage. There's no doubt that this will be a big year for him."
---
Celeste
Polydor/UMG
Carl Young, Head of Music & Talent, EU, says: "Celeste is an incredible artist, a true genuine talent, we're delighted to have her included as one of our 'Artists To Watch' for 2020 and I'm expecting to see her achieve great things, this is just the start!"
---
Lunay
INgrooves/UMG
Julie Fernandez, Manager, Latin Artist & Label Relations, says: "Lunay was an instant pick of ours for this exclusive program. Most recognize him from his massive summer hit "Soltera (Remix)" with Daddy Yankee and Bad Bunny, but as mega fans we've had him on our radar for quite some time now.
"Between his catchy music, smooth vocals and high sense of fashion, we believe this Latin urban heartthrob is the complete package. High off his recent 'Épico' album release, we're certain 2020 will be an even more explosive year for him."
---
Aitch
Caroline
Gabi Corbett, Manager, Music & Talent, says: "Repping Manchester rap and freestyle scene, AITCH's laid-back flow, is everywhere right now. Since 2018's Straight Rymez (prod. Pezmo) his catchy and humours lyrics have led to a massive 2019 with four Top 20 singles in the UK since June and since he's collaborated with Stormzy, Ed Sheeran on 'Take Me Back'. Love working with him and sure he'll take over in 2020 and beyond!"
---
Pop Smoke
Republic/UMG
Jordan Glickson, VP, Music & Talent, says: "Hip-Hop started in New York, so when an artist bursts onto the scene with a breakout anthem that generates remixes by both Nicki Minaj and Skepta, people pay attention.
"Pop Smoke has captured lots of ears with "Welcome To The Party," but he's not just a one-hit wonder; the Brooklyn MC followed his hit with the smashes "Dior" and "War." And all this before releasing his debut album. Keep an eye out – an even bigger 2020 is on tap for the rapper who says he's all about 'aggression and fashion'."
---
AWA
Columbia/Sony
Gabi Corbett, Manager, Music & Talent, says: "Stockholm-born, London-based singer AWA's groove R&B-pop is irresistibly fresh. With only two tracks out so far, the music is a perfect collaboration of her powerful voice and sharp songwriting which weave through textured drums lines and ultra-catchy tracks I can't stop humming. Really excited for more music in 2020."
---
Matt Stell
Sony/Nashville
Gabriela Prisciandaro, Senior Manager, Talent, Artist & Label Relations, says: "Upon hearing his multi-week number 1 debut single, 'Prayed for You,' it's hard to deny Matt Stell's artistry and song-writing chops.
"If his EP didn't already have you hooked, his latest release, a cover of Ariana Grande's 'God Is A Woman' certainly will. Matt is breaking through the Nashville scene and the momentum isn't slowing down. We are looking forward to an even bigger year in 2020."
---
Joy Crookes
Insanity/Sony
Cristina Bedon, Head of C&P Strategy & Marketing, Europe, says: "At only 20 years old, Joy has already made an impact in the new London scene with her wise and mature songwriting that is beyond her years.
"Mixing soulful, retro sounds with her millennial wit, the Irish-Bangladeshi songstress is definitely shaping the sound of the future. Strong of two EP releases this year, we are really looking forward to her album coming next year."
---
Layton Greene
Quality Control/UMG
David McTiernan, Senior Director, Artist & Label Relations, says: "Layton Greene is the real deal. The team at Quality Control has a proven track record for developing new talent, and as their first R&B signing, Layton finds herself in great company alongside artists like Migos and Lil Baby.
"We're proud that the DSCVR 'Artists To Watch' stage is one of the first places fans will be able to see her perform live."
---
BabyJake
Republic/UMG

Annie Shapiro, Director, Talent Booking, says: "We are aligning with BabyJake early in what we think will be a long career.  He's a talented singer, rapper and musician, and the world has just gotten a small taste of his music with the couple of songs that he has already released.
"We're excited to seize the opportunity to be able to create a campaign for a new artist who doesn't have an extensive catalog of videos and really be instrumental in his development on that platform."Music Business Worldwide