It's been a while since tensions between audio streaming services and record labels were at their height.
This relative peacetime has largely been achieved thanks to the likes of Spotify dialling back their activities surrounding direct relationships with independent artists.
For example, earlier this month Spotify canned its plans to become a digital distributor for DIY acts, having only announced its intention to do so nine months before.
Meanwhile, as SPOT increasingly diverts its focus and resources to podcasts, MBW has heard little about the platform striking direct licensing deals with artists – a discussion point which at one stage dominated the major label agenda last year.
Earlier this month, however, label concerns over streaming platforms cozying up to indie artists began to re-emerge, following the news that Apple had inked a global deal with French rap superstars, PNL.
And today (July 19), record companies have been given yet more reason to chatter.
---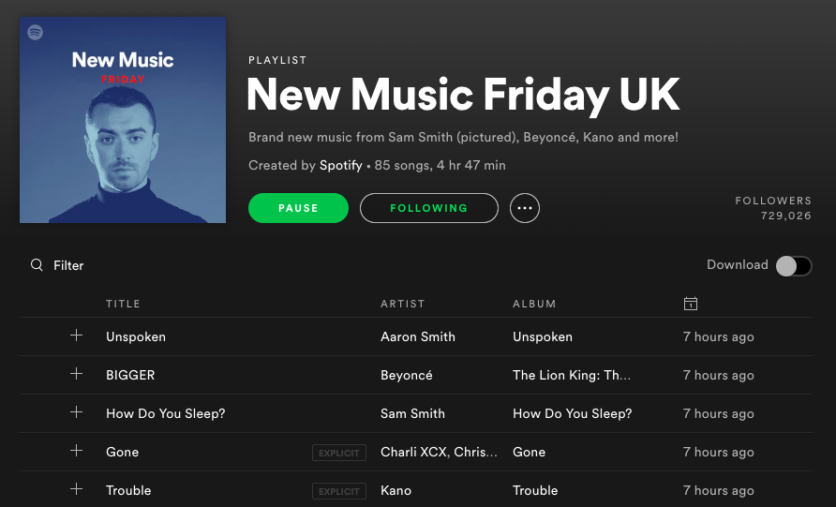 A major weekly moment for record companies around the world is monitoring the flagship, region-specific 'new music' playlists on the likes of Apple Music and Spotify.
Positioning on these lists is considered all-important; logic dictates that the higher your track is placed in a playlist's sequence, the more likely that its followers will listen to your song.
This morning in the UK, the biggest new music weekly playlists on Spotify (New Music Friday) and Apple Music (Best Of The Week) both updated – and in their premier position, contained the same track by the same artist.
That artist is the fully independent Aaron Smith, with his piano-led ballad, Unspoken.
Scottish singer/songwriter Smith (pictured) is relatively unknown in industry circles, although he did raise his profile with a performance at Brighton's Great Escape Festival in May.
Interesting: Smith is understood to work with Scott Kirkwood, who was previously a manager/co-manager of the UK's biggest breakthrough artist of 2019, Lewis Capaldi.
Also interesting: according to Spotify's credits, Smith is signed to Platoon – the London-based distribution and artist services company now fully owned by Apple.
---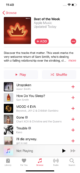 You can see why Apple Music might want to give Smith the very best chance of landing a hit in the UK, then, but what about Spotify?
The rumor mill is already whirring today within UK record labels.
One senior label-side figure suggested to MBW that, in the wake of Capaldi's global success, Aaron Smith's playlist placing could represent a concerted effort by both Apple and Spotify to 'claim' Britain's next big balladic troubadour – whilst simultaneously driving up his profile.
Others have pointed out that, while Spotify's New Music Friday UK presents Aaron Smith as its priority artist/track of the day, it is his namesake – Capitol Records-signed Sam Smith – whose image adorns the 'hero shot' of the playlist.
(Sam Smith released a new track today, the well-received How Do You Sleep?, which is placed in The Top 3 of both Spotify and Apple's UK new music playlists. Beyoncé's MOOD 4 EVA (with Jay-Z and Childish Gambino) is at No.3 on Apple's list, while her BIGGER is at No.2 on Spotify's.)
---
This, coupled with the fact that the strapline of New Music Friday today doesn't mention Aaron Smith at all ("Brand new music from Sam Smith (pictured), Beyoncé, Kano and more!") has unsurprisingly not escaped rightsholders' attention.
"It's like putting Sam Smith in the shop window to attract people into the store," joked one major label figure today.
Another told us Unspoken's inclusion in both playlists was a "total surprise".
All eyes now will be on whether Apple and Spotify can successfully 'break' Aaron Smith via Unspoken's enviable position within their key playlists.
Tracks can move up and down on these lists dynamically, depending on their performance (i.e. play and skip rate) on the services – meaning that major label bosses will be monitoring Unspoken closely in the days ahead.Music Business Worldwide