"Whether a listener wants to take advantage of our enhanced ad-supported experience, our groundbreaking subscription radio service, or our fully interactive on-demand option coming later this year, we have a solution tailored for you at a price point you can afford."
Confident Pandora boss Tim Westergren, speaking last month – as the company unveiled its new ad-funded and $4.99-a-month (Pandora Plus) products.
Unfortunately, it appears Westergren jumped the gun.
According to Pandora's latest financial statement, its all-you-can-eat $9.99-per-month Spotify rival now won't launch until "early 2017".
Like Pandora's other new tiers, it's expected the fully on-demand service – built on the technology of defunct Rdio – will launch in the US and come to other territories in the future.
Pandora recently struck direct deals with all three major labels and indie rep Merlin for the three new tiers of its service.
As MBW reported earlier this week, Pandora has clocked up no less than $253m in net losses since the start of 2016.
The company's average active monthly listeners have fallen in that period, and currently sit at 77.9m.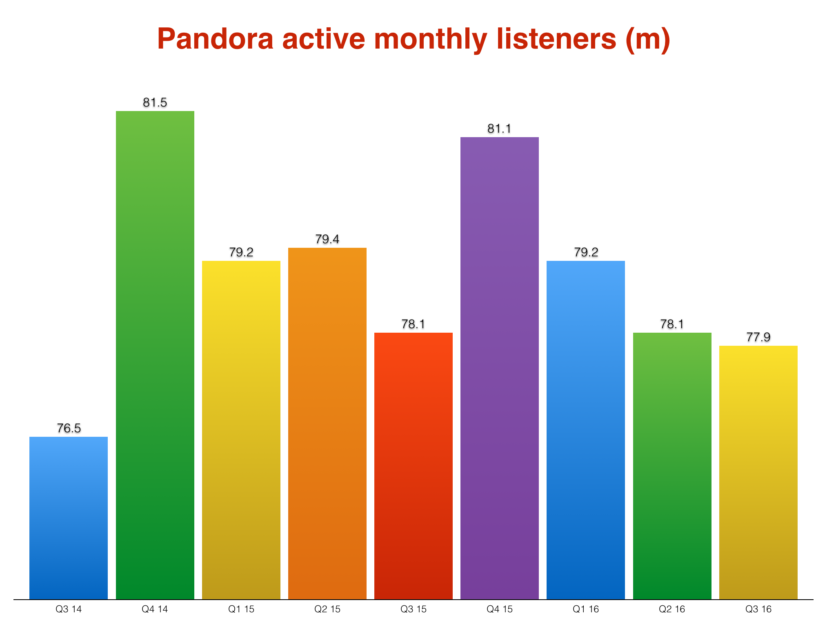 Music Business Worldwide