The MBW Review offers our take on some of the music biz's biggest recent goings-on. This time, we look into the news that Spotify is apparently being valued at $19bn in private trades between investors ahead of its IPO next year. The MBW Review is supported by FUGA.
---
Spotify's valuation keeps on going up and up.
According to a report from Reuters, the Swedish streaming music company's market worth currently stands at a whopping $19bn in private trades – ahead of its expected flotation on the New York Stock Exchange early next year.
That's apparently equivalent to over $4,000 per share.
These figures are remarkable when you consider that Spotify, which posted a near-$400m operating loss last year, was being valued at just $1bn five years ago.
According to The New York Times, that billion-dollar valuation was achieved when Spotify secured a financing round of about $100m in February 2011, led by the venture capital firm Kleiner Perkins Caufield & Byers and Russian investment company DST Global.
By May 2012, this reported valuation had leapt up to $4bn, thanks to a new $220m funding round, led by Goldman Sachs with around $100m of investment.
And in October 2014, the New York Times once again took a stab at Spotify's valuation – suggesting that the firm was now worth around $5bn to $6bn.
---
In May 2015, we first heard that Spotify's valuation had hit $8bn – as the firm agreed a $350m funding raise which, according to CNBC, involved another hefty investment from Goldman Sachs.
Bearing in mind the question asked in our headline above, this is a highly significant figure.
In late 2016, Investopedia – via Equidate and Bloomberg Billionaires Index – reported that, if Spotify continued to carry an $8bn valuation, then CEO Daniel Ek would possess an $825m stake.
Then-Chairman and Spotify co-founder, Martin Lorenzton, noted the analysis, would owned a $1bn holding.
In percentage terms, then, Ek's ownership of Spotify was placed at 10.3%, with Lorentzon on around 12.5%.
It's worth noting that these figures were published in November 2016; Spotify has not taken on any more significant investment since then, according to Crunchbase.
Meanwhile, Lorentzon stood down as Chairman of Spotify in October 2016, but remains on the board.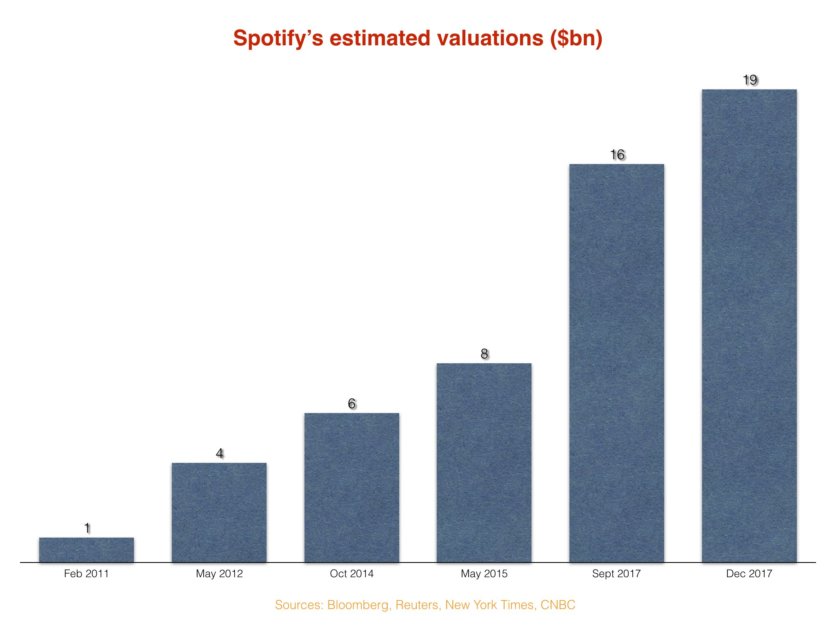 ---
Fast-forward to today, and that new Reuters report valuing Spotify at $19bn – and both Ek and Lorentzon appear to be sitting pretty.
If they had maintained the percentage holdings reported by Investopedia in 2016, Daniel Ek's 10.3% stake would currently be worth $1.96bn, with Lorentzon's 12.5% holding translating to $2.38bn.
Also, think on this: it's believed that, due to kickbacks in licensing deals, the major labels each own single-digit equity stakes in Spotify.
At the firm's current valuation, every 1% equity holding in Spotify is – right now – worth approximately $190m.
A 5% stake would be enough, therefore, to carry a valuation of just under $1bn.
---
These figures may yet continue to climb.
Reuters reported as recently as late September that Spotify was worth $16bn in private trades. That number has grown by $3bn in the two-and-a-bit months since.
One thing that may complicate matters: as MBW reported last week, Spotify is believed to have received a lump sum as part of its new deal to 'swap' 10% equity ownership stakes with Tencent Music.
With Tencent Music worth $10bn and Spotify worth anywhere from $16bn – $20bn at the point of trading, that lump sum might have been worth anything from $600m to $1bn.
It's intriguing, knowing what we know, to ponder where that money may have ended up – and which individual Spotify shareholders might have benefitted.
---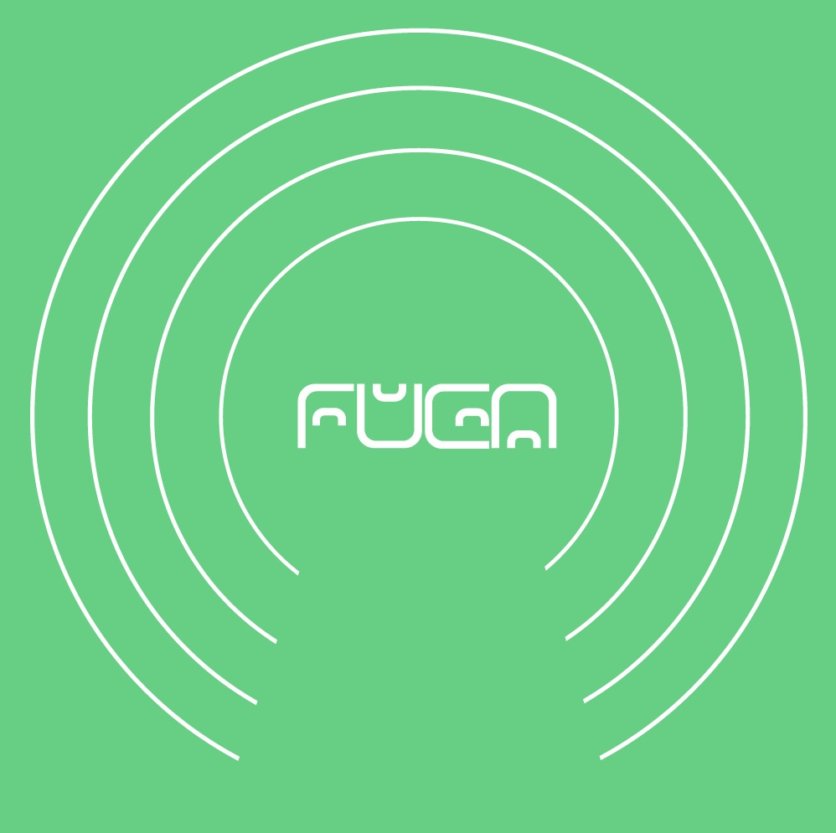 The MBW Review is supported by FUGA, the high-end technology partner for content owners and distributors. FUGA is the number one choice for some of the largest labels, management companies and distributors worldwide. With a broad array of services, its adaptable and flexible platform has been built, in conjunction with leading music partners, to provide seamless integration and meet rapidly evolving industry requirements. Learn more at www.fuga.comMusic Business Worldwide