The music business might have gotten used to working remotely in the last couple of years, but for at least one industry duo, home has always been where the art is.
Over 20 years, Caroline Elleray and Mark Gale – partners in life and work – have forged a golden reputation as spotters and developers of songwriting talent. And, despite holding down senior roles at Universal Music Publishing UK for most of that time – Elleray as SVP, A&R and Gale as VP, International/A&R – they've never been afraid to get away from the office.
So, when Rex Orange County wasn't a fan of major music company environments, they courted him in their South West London abode.
Bastille songwriter Dan Smith – another Universal signing – became a regular visitor to their kitchen. And, having both left Universal in 2021, even the HQ for their new publishing and management venture, Second Songs – while just down the road from their actual residence – feels more like a cosy family home than a gleaming corporate edifice.
Memorabilia from their stunningly successful careers – which have encompassed signing the likes of Coldplay, Keane, Chvrches, The xx and Little Simz and, in Elleray's case, very nearly becoming Oasis' manager – lines the walls.
And they proudly point out the sofa where their latest signing, Scottish singer-songwriter Blair Davie, first sat to wow them and his now-agent Jon Ollier of One Fiinix Live with his heartfelt anthems (Davie is now managed by Natasha Gregory and Mark Bent at Mother Artists).
Despite Davie's obvious talent – the new song Elleray and Gale can't wait to play MBW as soon as our interview ends, produced by Second Songs management client Steph Marziano (for whom they're on the verge of sealing a publishing deal with a leading indie) sounds like an instantly beguiling hit – the artist and his songwriting partner Kyle Fummey are the sort of gutinstinct signings that might not attract the attention of a datafixated major music giant.
"I can understand why it would be difficult for a corporation to sign this boy," sighs Elleray. "He's a young lad from Perth and there is nothing going on yet, there are no streams, but in our opinion he is a world class artist."
Second Songs is the vehicle whereby Elleray and Gale – also involved with music industry mentoring programme In The Loop – can put their money where their mouths are.
In partnership with the might of Sony Music Publishing, following an introduction by Elton John/Ed Sheeran business manager Jim Doyle, Second represents a best-of-both-worlds set-up for the duo: the muscle to be competitive, with the liberty to follow their intuition.
"We wanted more freedom to do things how we want to do them," grins Gale. "Already in the first couple of months we've been able to engage with both people we used to work with and with some new people, and have a lot more flexibility."
Elleray and Gale are an intriguing study in complementary styles.
Elleray wears her heart on her sleeve (and Rex Orange County socks on her feet), while Gale plays his cards close to his chest.
She admits to being disorganised, while he's across all the details. It's a combination that has won them countless admirers in the business.
"Caroline and Mark are the kindest and most attentive in the game," Caius Pawson, founder of the Young record label, tells MBW. "We spent a beautiful 10 years working together on The xx and whoever gets to work with them for the next 10 years has a lot to look forward to."
"Mark and Caroline are the most focused and talented publishers," agrees superstar songwriter Jin Jin. "I've been so lucky to work with them both from the very start of my career and I have truly been on the most amazing journey with them."
"I couldn't be prouder, happier, or more excited to see what Caroline and Mark achieve with Second Songs," adds Bastille manager Estelle Wilkinson. "They are the best there is; they spot early, nurture gently, encourage and sit with you through thick and thin – I cannot wait to watch them fly!"
No wonder Elleray, having worked with Coldplay since the very beginning, will continue to work with Chris Martin and co as a creative consultant (the band's publishing remains with Universal).
"Caroline and Mark have the best ears in the music business, not to mention the biggest hearts," says Coldplay's co-manager and creative director, Phil Harvey.
"Their pure love of music shines through in everything they do. Coldplay have been incredibly lucky to have them at the heart of our songwriting and music-making since 1999. It's impossible to imagine life without them."
For their part, Elleray and Gale maintain that they are "very ambitious – but more on behalf of the people we look after than ourselves".
But it's clear, as they settle down with MBW over tea and mini-croissants, that the crowded world of music publishing has a new, very serious player, both home and away…
---
So how does it feel to be out in the wild after so many years at Universal Music Publishing?
Caroline Elleray: It's a leap of faith.
We want to do things the way we used to, which was find talent very early, be passionate about it and try to persuade everyone else to be as passionate as us.
Because it does feel like, at the corporations, there's a lot of pressure to sign things that are successful on TikTok and that's never been necessarily [what we do].
---
Did you not already have the freedom to sign who you wanted?
Mark Gale: Funnily enough, when we had one of the first conversations with [Sony Music Publishing bosses] Tim Major, David Ventura and Jon Platt at Sony they said, 'We trust you' and we were like, 'Wow – we've not actually had that an awful lot'.
That was a really powerful thing for them to say, and so far that's exactly what they've done.
---
What will be different about the way you work at Second Songs?
MG: We've got all this experience, but a whole lot of bandwidth as well.
We're used to having big teams and big rosters and suddenly we're out on our own and we've got all this time and enthusiasm.
CE: When you're in a big position at a company you don't have the time to connect with everyone; you leave it to the sync department or international department.
Now we can contact all those music supervisors we know and the contacts we've amassed over the years. At the moment we've only got one writer to send them, so he's going to get attention I guess!
---
Do you miss Universal?
CE: Yeah, there are people there we've worked with since we started. But there are also people we've known for 20 years at Sony. We're familiar with the A&R team, they've been adversaries in the past, but now they're part of our gang. They're massive allies now, it's exciting.
"We've never sat there and slagged off a competitor. If you get to that stage, you've lost it already."
MG: From the first meeting, there was a really good balance of ambition, but also professionalism. Everything they promised they followed up on immediately afterwards and that's what we needed, that support network.
CE: And they're massive!
MG: Yeah, the international thing is essential. If you haven't got an office in Nashville or South America or Australia, then you're up against it.
---
How will it feel the first time you're up against your old colleagues for a deal?
CE: It'll be conflicting, but we'd probably go for different things anyway. And I want every member of that A&R team to succeed and eventually be bosses, because they're fantastic at their jobs, because we trained them!
MG: In any case, never in 20 years have we ever sat there and slagged off a competitor. If you get to that stage, you've lost it already. And what we offer is quite different now: we're two experienced publishers, but with plenty of time to focus on the people we're working with.
---
How often do you disagree with each other?
CE: Because we're husband and wife, people might think it's a bit weird, but we've done it for 18 years and – touch wood! – never fallen out at all! It's funny but our tastes seem to be very in tune. We signed lots of things together at Universal.
---
If you do disagree, who tends to win the argument?
CE: I am still a bit naïve, while Mark's quite practical so he'll talk me round like, 'Oh, don't do that Caz…'
MG: It is pretty rare though. If there is something we're not sure on, we talk it out and eventually come to the right decision.
CE: He's not a tyrant, 99 times out of 100 he will gently persuade me in the right way, because I can be a bit too impulsive.
MG: (Laughs) Please don't make 'He's not a tyrant' the main headline!
---
What made you want to do management as well?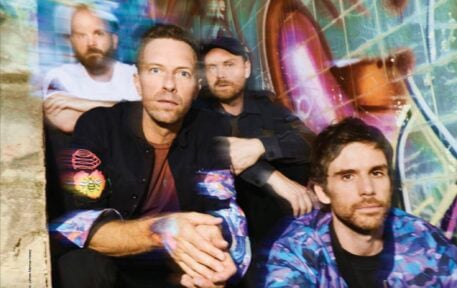 MG: Really, it was meeting Steph.
I got to know her at Universal and was a big fan. I bumped into her at a show and she said she was looking for management. We'd always had a good connection, so we had a couple of chats and it felt like a really natural fit.
It also gives us an opportunity to work with artists and writers that maybe aren't quite ready for publishing, or are already published. Is the idea to stay a boutique company?
MG: We're not planning to grow too quickly, it's just based on the music we find that we love.
But there's a lot of music we love at the minute, so that could change fairly quickly! When you're really passionate about an artist, that shines through more than anything. It's less about selling them something and more about connection.
---
Everyone knows about your successful signings, but have you ever signed any horrendous flops?
MG: (Laughs) Even when someone's not been commercially successful, there's still been something we've liked about them musically.
CE: Jamie N Commons is a good example of someone who's never sold records particularly, but he turned over £1 million in sync income. I still hope that one day he'll have a records career, because he has the capability, the voice and the chops.
But we genuinely haven't had many failures. Even though between us we must have signed 100 songwriters, I can't think of many who haven't made a living out of it.
---
Any signings you're particularly proud of?
CE: Obviously Coldplay. And I was very proud of Keane, because for two years nobody would touch them with a shitty bargepole, basically.
"We want to sign the writers that Merck [Mercuriadis] will want to sign in 20 years!"
When they won two BRIT Awards [in 2005], I stood on one of the balconies bawling my eyes out.
I was with the RCA sales team and they were like, 'What's wrong with her?' But we still feel like we've got a lot to prove. I want to have those moments again, and I'm quietly fucking determined to have those moments again!
---
You clearly have great relationships with your writers. What's the key to that?
CE: We're just incredibly respectful of their talent and what they can do. We never take that for granted.
We haven't got a magic formula, but we try to always trust in their instincts, rather than think that we can do that better than them.
The best writers are also the best editors of what they do. Chris Martin would always ask, 'Which one do you not like?'
---
And how do you tell Chris Martin one of his songs is a bit shit?
CE: (Laughs) Oh my God, you can't! Thankfully, he's never written a bad one!
MG: Being honest in your relationships with people is always really helpful. But it's more of a guiding process than a nitty-gritty, 'Rewrite the second verse' kind of thing.
CE: It's not about trying to put our personality or beliefs all over something. We just let them do what they do brilliantly.
---
How has publishing changed since you first came into it?
CE: When we started it was, 'Oh, it's just a bank, nobody does anything in publishing – do your record deal and then get a big fat cheque from EMI Publishing or whatever'. All the publishers used to play golf together! Then it changed so publishing became more proactive.
It does feel like it's slightly going back to, 'You just have to pay an absolutely massive cheque', but that's in records as well. Artists like Central Cee and Little Simz can do what they do on their own, because of streaming.
MG: We've worked with a lot of artists now who've retained their rights on masters but signed to us for publishing.
We've witnessed MySpace and iTunes and SoundCloud and Spotify – all of those things have disrupted things and given artists more of an outlet and more control, but we've managed to still find artists that can do well and that we're excited about.
People still want to sign publishing deals, which is good.
---
With the rise of catalogue buyouts, do enough people still believe in the traditional publishing model?
MG: Yes. Especially as the people we're working with are generally at the start of that career.
CE: We want to sign the writers that Merck [Mercuriadis] will want to sign in 20 years! If their circumstances mean that they need a heap of cash right now, then I suppose [a buyout] makes sense. Ultimately, it's their property to sell or retain.
MG: It's definitely an endorsement for the music industry and songwriters and publishers in general. If people are feeling like that [is a good investment], then that's a good thing. That's not been happening for the bulk of the years I've been doing it!
---
Most of the artists you've worked with write their own songs. How do you feel about the trend for multiple co-writers?
MG: I don't think we'll ever work with an artist who'll have 16 writers on a song but, at the same time, I worked with Jin Jin at Universal and she brings a huge amount of value as a songwriter to the artists she works with.
But, certainly, with the artists we're working with and most of the artists we've worked with in the past, they've been the driving songwriter. There might be collaborators here and there, but the core of it is from those songwriters.
---
And ultimately, where do you want to end up with Second Songs?
CE: We want to have a brilliantly successful, but manageable roster.
If we've been able to hire a few people and let our writers and artists achieve everything they want to achieve in a healthy, happy way, surrounded by people they trust, then that will be great.
I'm actually more 'glass half full' than I've ever been at the moment.
I'm not pretending it's going to be easy, but it's the only thing we can do. I'm not trained in anything else and neither is Mark – there are no alternatives.
---

This article originally appeared in the latest (Q1 2022) issue of MBW's premium quarterly publication, Music Business UK, which is out now.
MBUK is available via an annual subscription through here.
All physical subscribers will receive a complimentary digital edition with each issue.Music Business Worldwide