The global value of the recorded music industry will nearly double over the next five years thanks to the worldwide explosion of streaming – and Universal needs to shake off Vivendi's ownership to take full advantage.
They are the optimistic conclusions of a new report from the so-called 'activist' investor in Vivendi who is demanding that Universal Music Group is 'spun-off' to become a standalone company.
American Hedge Fund, P. Schoenfeld Asset Management (PSAM), which owns slightly less than 1% of Vivendi, has presented its rationale for Universal 'going independent' to fellow investors.
PSAM is deliberately kicking up trouble amongst fellow Vivendi shareholders in protest at the €15bn cash pile that the French conglomerate is holding onto without sharing them as dividends.
One of its key proposals is to radically change the ownership structure of Universal – one of Vivendi's key assets alongside French TV network Canal+.
In its new report – which you can read in full on MBW through here – PSAM projects that streaming will lift industry revenues by more than 80% from 2014 through to 2020.
"We expect the music industry can reach 15% annual revenue growth before the end of the decade," it concludes, basing its assumptions on the growth of LTE 4G smartphones and new services from the likes of Apple and Google/YouTube.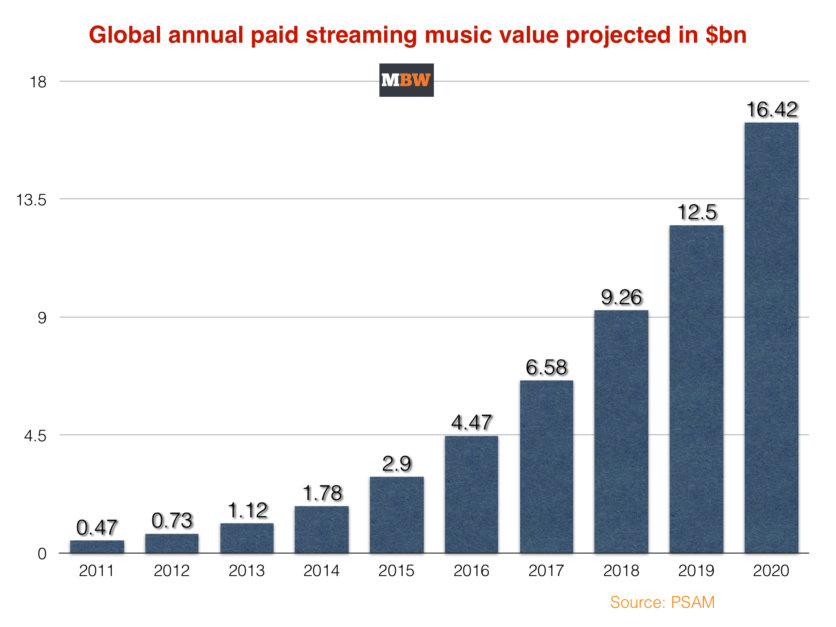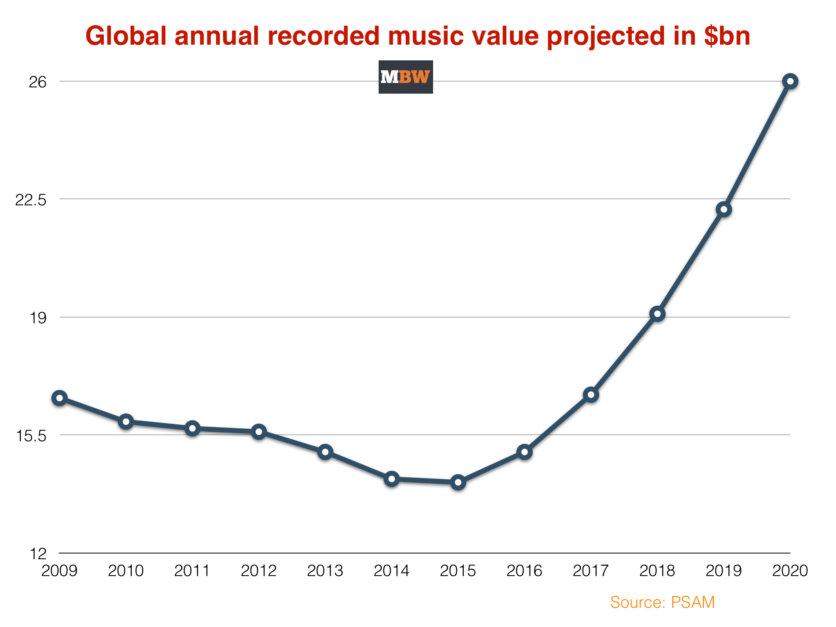 PSAM argues that long-term revenue, EBIT and profit margin opportunities from the growth of streaming and subscription are obscured as long as UMG remains inside Vivendi.
It adds that while Universal is negotiating its license deals with the likes of Spotify this year, it would benefit from operating and structural advantages as an independent company.
There would be further advantages to going it alone, says PSAM, including the appeal of offering 'options and restricted share units directly tied to UMG' to attract top-tier digital executives to the company.
And, of course, there is the ultimate goal of a sale: 'An independent UMG will become an attractive strategic acquisition target for companies with digital streaming platforms since royalties and performance rights capture 50%-70% of digital streaming revenues.'
Despite PSAM's projected numbers, which you can read below, soaring above those predicted by Credit Suisse in its in-depth report last year, the hedge fund group believes its figures are conservative regarding the potential of the music industry.
"Our forecast is based only on the total population of the top 20 music markets in 2014, excluding emerging markets, " it says, adding that its numbers assume that less than 10% of LTE smartphone owners older than 35 subscribe to a music service.