The music business news cycle has hit something of a summer lull. Except over at Warner Music Group, that is, where last week it was confirmed that long-time CEO, Steve Cooper, is to step down.
Cooper will remain in the WMG hot-seat while assisting with the search for his successor – a process that could, says Warner, take a full 18 months (to the end of 2023).
As soon as MBW read the news about Cooper's departure last Wednesday, our mind began whirring.
Who will ultimately end up taking over the CEO role from Cooper? Will that person come from inside or outside of Warner?
And, crucially, will that person come from inside or outside of the music industry?
Over the past few days, as these questions have zipped around our cerebrum, we've been jotting down names. Some fun, some serious; some American, some not-so American; some Warner-to-the-core, some fierce rivals of WMG.
One thing that must be taken into consideration here is that Warner – and the global music rights industry – is nearly unrecognizable from the business that Steve Cooper was flung into when he first became WMG boss in 2011.
That year, according to RIAA data, the US music industry was generating just $247.8 million from paid streaming. Last year, the same annual figure was nearly 35 times that size ($8.6bn).
Meanwhile, companies like Warner are pinning at least some of their future growth hopes on music's relationship with industries outside of music (fitness, gaming, social etc.).
Goldman Sachs, for one, thinks that's a smart strategy.
Will these factors play into a post-Steve Cooper recruiting process at Warner that craves diversity – of professional experience, of industry, of contacts?
Or will the pedigree of a particularly stellar long-term music executive prove too powerful to overlook?
Covering most possibilities, here are 53 potential new Warner Music Group CEOs, divided into five neat categories:
---
INSIDE THE TENT

🏠

(CURRENT WARNER EXECS)
Abigail Johnson (President & CEO,  Fidelity Investments; significant shareholder, WMG)
Ceci Kurzman (Board Member, WMG; President, Nexus Management Group)
Guy Moot (Co-Chair & CEO, Warner Chappell Music)
Julie Greenwald (Co-Chair, COO, Atlantic Records)
Kevin Liles, (Chairman & CEO, 300 Elektra Entertainment)
Max Lousada (Global CEO of Recorded Music, WMG)
Michael Lynton (Board Member, WMG; Chairman, Snap)
Nancy Dubuc (Board Member, WMG; CEO, Vice Media)
Oana Ruxandra (Chief Digital Officer & EVP, Business Development, WMG)
Simon Robson (CEO, International, Recorded Music, WMG)
---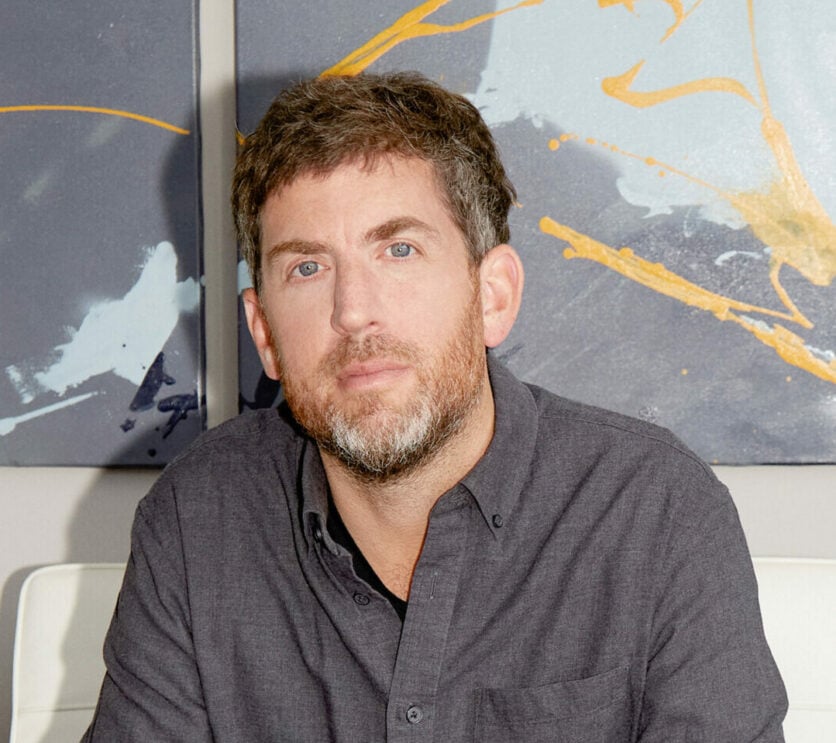 Warner Music Group has an abundance of executive talent that could step into the CEO position after Steve Cooper's exit.
For many, Max Lousada (currently CEO of recorded music for WMG) is an obvious heir to the throne. Lousada has, after all, led Warner's global labels as a collective since accepting his current role in 2017. As such, he's proven his ability to manage complex internal politics and conflicting agendas, all while maintaining his key artist relationships.
Warner's most successful frontline label, of course, is Atlantic Records, which continues to be led by its long-time co-heads, Julie Greenwald and Craig Kallman. Assuming that A&R supremo Kallman would continue to be happier (and at his best) in the studio rather than the boardroom, might Greenwald be interested in considering a move further up the corporate ladder?
Other execs who might be able to make a case for their CEO-worthiness include WMG's Chief Digital Officer, Oana Ruxandra, who has spearheaded Warner's push into Web3 while smartly navigating potentially choppy negotiations between WMG and its largest digital partners.
---

Even if Warner goes 'inside the tent' for its next CEO, it might not necessarily pick an employee.
WMG's board today offers its own media and business titans, including Nancy Dubuc, who is CEO of Vice Media for her day job.
Michael Lynton, another WMG board member, has his own immense media credentials: he's been Chair of Snap In (aka Snapchat) for six years, and is also the former CEO of Sony Entertainment and Sony Corp of America.
Then, at No.10 in our list above, there's a name some of you might not recognize: Abigail (Abby) Johnson.
Who? A billionaire businessperson with real financial pedigree, that's who. Johnson (pictured inset) runs Fidelity Investments, a Boston-based service that makes investments on behalf of 23 million individuals, and 20,000 businesses.
Fidelity Investments just-so-happens to be Warner Music Group's largest public investor: according to a filing seen by MBW dated February this year, Fidelity owned 9.8% of Warner's available Class A Common Stock in Q1.
---
THE EX-LOVERS

💔

(FORMER WARNER EXECS) 
Edgar Bronfman Jr., (Managing Partner, Accretive LLC)
John Janick (Chairman & CEO, Interscope Geffen A&M)
Jon Platt (Chairman & CEO, Sony Music Publishing)
Guy Oseary (Co-founder, Maverick)
Irving Azoff, (Founder, The Azoff Company)
Lyor Cohen (Global Head of Music, YouTube)
Ole Obermann (Global Head of Music, TikTok)
Rob Wiesenthal (Founder & CEO, Blade)
Stu Bergen (Former CEO, International, Warner Music)
Sylvia Rhone (Chairman & CEO, Epic Records)
---

Everyone loves a good make-up movie, right? Even Warner Music Group's board?
If they do, there's a lotta interesting possibilities in WMG's little black book. Those possibilities don't come any less interesting than Edgar Bronfman Jr. – the man who ran Warner Music Group from 2004 to 2011.
During that period, Bronfman (pictured inset) not only took WMG public for the first time (2005 on the NYSE), he also sold Warner to Access Industries (and Len Blavatnik) for a now-bargain-looking $3.3 billion in 2011.
Bronfman, who ultimately steered Warner past the harsh terrain of the post-Napster years, may feel he has unfinished business to tend to.
Another fun storyline: Guy Oseary, who became one of the first employees of Madonna x Warner Music Group's Maverick Records in the early '90s. Oseary rose the ranks to Chairman of Maverick, having huge success with the likes of Alanis Morissette and the Kill Bill soundtrack along the way.
Sadly, the project ended, as these things often do, with a falling out; there was an ugly suing-and-countersuing situation between Maverick's owners and Warner Music Group in 2004. By 2006, Warner fully owned the label. And by 2009, it was shuttered.
Oseary went on to establish himself as a super-manager (U2, Madonna etc.). He resurrected the Maverick name at Live Nation in 2014, but stood down from his involvement in that project in 2020.
Warner's fingerprints are also on the résumés on other music biz goliaths to varying degrees, from Irving Azoff (who launched Giant Records as a JV with Warner in the early '90s), to Lyor Cohen – today, YouTube's global Head Of Music, but for eight years (2004-2012) one of the most senior executives at Warner Music in the States.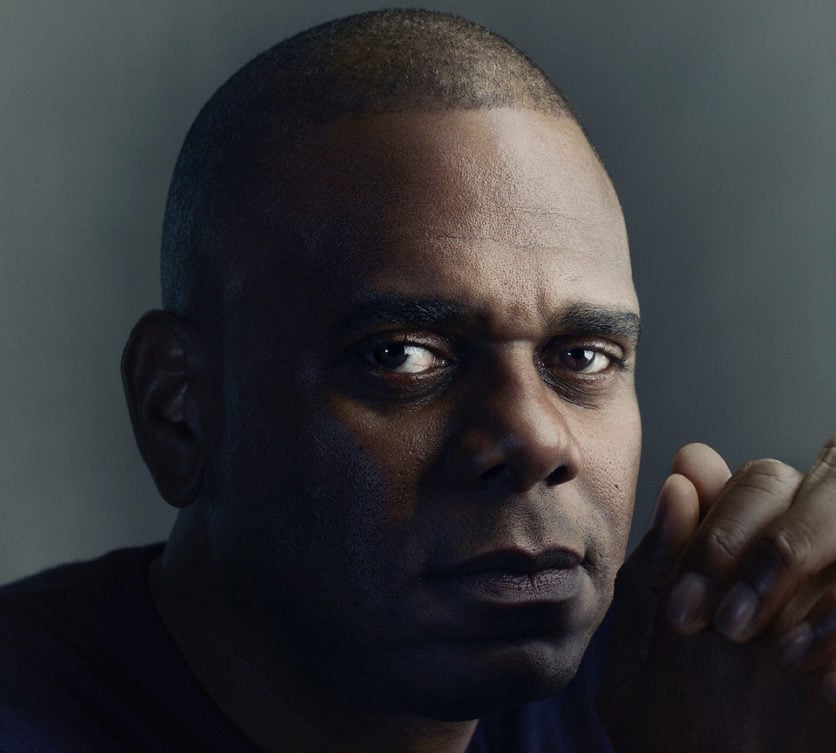 We'd be surprised if Warner's board doesn't at least chat through making a gentle inquiry towards two of the modern business's most in-form CEOs, both of whom have history with WMG: Interscope Geffen A&M's John Janick and Sony Music Publishing's Jon Platt.
Janick left Warner Music / Atlantic to join Interscope in 2012.
It was a big gamble for the exec, who had to fill the shoes of the legendary Jimmy Iovine at Interscope. But by developing a fresh crop of Interscope megastars since – not least Billie Eilish and Olivia Rodrigo – Janick has proven himself to be an executive with that rare combination: a Midas touch with artists, and a serious head for business.
Speaking of which, Jon Platt made his name as a C-suite executive at Warner Chappell Music, where he was Chairman and CEO from 2015 until 2019 – a period in which he oversaw double-digit growth at the publisher.
Since 2019, Platt (pictured inset) has been Chairman and CEO of Sony Music Publishing. Thanks largely to SMP's success, Sony's global music publishing operation is this year will push towards (and potentially surpass) $2 billion in annual revenues.
---
LET'S GO OUTSIDE
🍄
(NON-WARNER EXECS IN MUSIC) 
Adam Granite (CEO, Africa, Middle East and Asia, Universal Music Group)
Afo Verde (Chairman & CEO, Sony Music Latin Iberia)
Desiree Perez (CEO, Roc Nation)
Jeffrey Harleston (General Counsel & EVP, Universal Music Group)
Jay Marciano (CEO, AEG Live)
Jody Gerson (Chairman & CEO, Universal Music Publishing Group)
Oliver Schusser / Eddy Cue (VP, Apple Music / SVP, Apple)
Park Ji-won / Lenzo Yoon (CEO, HYBE / CEO, HYBE America)
James Mitchell, (Chief Strategy Officer, Tencent Holdings)
Steve Stoute, (CEO, United Masters)
---

We've assumed here the leaders of today's major US and Europe-based rightsholders – plus their closest C-suite lieutenants – are too dedicated to their own ships to consider hopping over to Warner.
That obviously rules out Sir Lucian Grainge (Universal Music Group), Rob Stringer (Sony Music Group), Merck Mercuriadis (Hipgnosis Song Management), Denis Ladegaillerie (Believe), Hartwig Masuch (BMG), Willard Ahdritz & Laurent Hubert (Kobalt Music Group), and Larry Mestel (Primary Wave), to name a few.
So then you start to wonder: If WMG's board is accepting of this restriction, who else might they approach that's currently working for another music company?
One interesting road WMG might go down: considering which executives, currently riding high at digital service providers (DSPs), have the temperament, strategic intelligence, and experience to run a multinational corporation.
A couple of names for the pot there: Oliver Schusser at Apple Music, and his fellow Cupertino Big Cheese, Eddy Cue (pictured inset), might both appeal to WMG shareholders.
---

On a more international tip, WMG might look at Tencent Music – a publicly listed company on the NYSE – for executives that meet its remit.
One possible candidate there could be James Mitchell, who has served as a member of Tencent Music's board since 2018.
Mitchell also currently serves as Senior Executive Vice President and Chief Strategy Officer of Tencent Holdings, where he's worked since 2011.
An ex-Director at Goldman Sachs, Mitchell (pictured inset) brings the added bonus of currently sitting on the board of… Universal Music Group.
---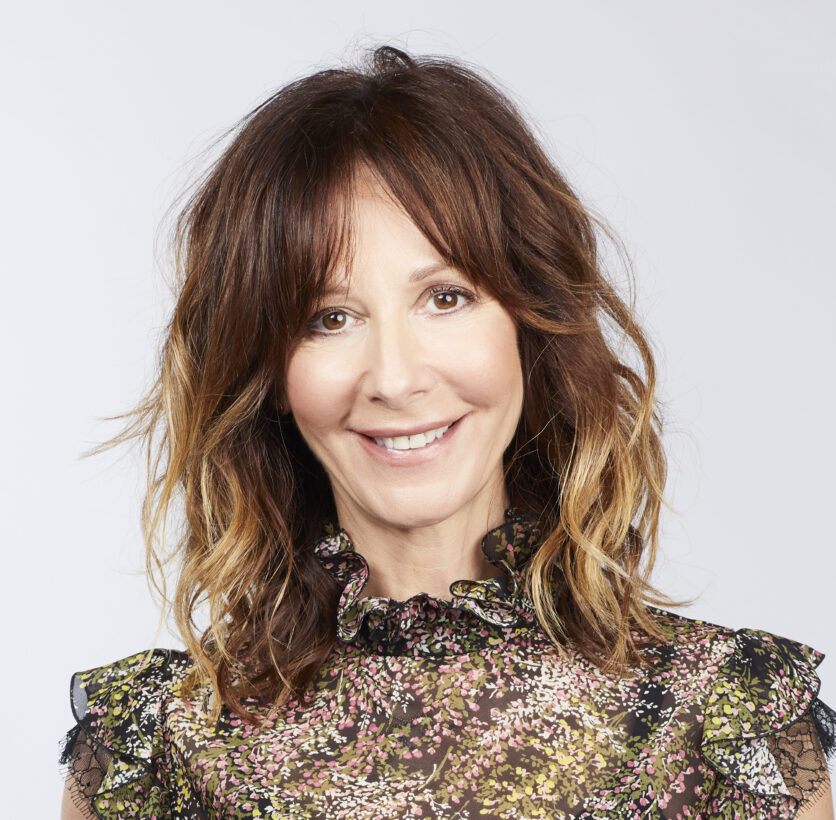 Obviously, Warner's biggest rivals in music – Universal Music Group and Sony Music Group – aren't going to let their star execs go easy.
So any notion of the following names hitting Warner's CEO longlist comes with this big caveat: this is about who WMG might want to hire to succeed Steve Cooper… rather than who WMG has a cat in hell's chance of hiring.
It's therefore hard to look past Jody Gerson (Chair and CEO of Universal Music Publishing Group), who has steered her company's annual revenues from $840m when she joined in 2015, to above $1.5 billion in 2021.
And if Warner is willing to take a gamble on an executive whose career success has been limited to a handful of territories outside the world's biggest markets to date?
It would surely be sensible to consider both Afo Verde – who under Rob Stringer's management has driven Sony Music to the market leadership position in key LatAm markets like Brazil – and Adam Granite, who leads Universal Music Group's operations in multiple key territories across Africa, the Middle East and Asia ("AMEA").
---
THE MEDIA MAVENS

🎮

(FILM, GAMES, MORE) 
Ann Sarnoff (Ex-CEO, WarnerMedia Studios)
Bob Iger (Ex-CEO & Chairman, The Walt Disney Company)
Dawn Ostroff  (Chief Content Officer, Spotify)
David Baszucki (CEO & Co-founder, Roblox)
Debra Lee (Ex-CEO, BET Networks)
Laura Miele / Andrew Wilson (EVP & COO, Electronic Arts / CEO, Electronic Arts)
Jennifer Witz (CEO, SiriusXM)
Jim Ryan (President & CEO, Sony Interactive Entertainment / PlayStation)
Kevin Mayer (Chairman, DAZN Group; Co-CEO of Forest Road Acquisition Corp II)
Robert Kyncl / Susan Wojcicki (Chief Business Officer, YouTube / CEO, YouTube)
Sheryl Sandberg (Outgoing COO, Meta/Facebook)
Strauss Zelnick (CEO, Take Two Interactive)
Thomas Rabe (CEO, Bertelsmann)
---

The first entry on this list – which covers a multitude of non-music media industries – is a very timely one.
In April, it was reported that Ann Sarnoff, Chairman and CEO of WarnerMedia Studios and Networks Group, was leaving that position ahead of the company's $43 billion merger with Discovery.
What's interesting about that for Warner Music: The WarnerMedia website still shows Sarnoff's biog on its leadership page, complete with the words, "Under Sarnoff's leadership, Studios and Networks produced thousands of hours of programming in 2021 and was the major contributor to WarnerMedia's record total revenue of $35.6 billion for the year."
An executive comfortable with entertainment content-making, who runs multiple territories for a firm generating tens of billions of dollars? Food for thought.
(Also one for WMG's leadership to consider: Sarnoff's boss, Jason Kilar, and the head of HBO Max, Andy Forssell, both also exited the media giant post-Discovery merger.)
---

Elsewhere, you could throw a dart at our 13 names above and get an interesting idea.
Execs worth particular consideration include Sheryl Sandberg, who, amid controversy, recently announced she is to leave Meta/Facebook after 14 years as Mark Zuckerberg's right-hand executive. There's also Robert Kyncl and/or Susan Wojcicki – who have driven YouTube to overtake Netflix in quarterly revenues.
Then, what about ex-Disney hotshot Kevin Mayer? If you remember, Mayer was CEO of TikTok for a minute, and is currently running an entertainment content investment vehicle, Forest Road, in addition to on-demand sports network, DAZN. (DAZN happens to be owned by… Access Industries.)
A couple of interesting video game-related people: David Baszucki runs Roblox, in which Warner Music Group is an investor.
As Warner's obsession with the revenue possibilities of gaming and the metaverse / sandbox continue to grow, could Baszucki be the perfect person to lead WMG into virtual worlds?
What if WMG wanted to land a gaming exec with more substantial entertainment industry experience? It could make a move on the C-Suite of gaming giant Electronic Arts (via EA's CEO Andrew Wilson, or COO Laura Miele – the latter pictured inset above).
Or WMG could consider approaching Strauss Zelnick.
Zelnick left the (old) BMG 22 years ago after half a decade with the music company. He went on to run Take Two, which is now a publicly traded entity and the parent to Rockstar Games, makers of the Grand Theft Auto and Red Dead Redemption games. Aka: the two biggest entertainment launches in human history.
---
🐅

THE WILD CARDS 🐅
Aryeh Bourkoff (Founder & CEO, Liontree)
David Geffen (Founder, Geffen)
Derica Rice (Ex-EVP, CVS)
Evan Spiegel (CEO, Snap Inc)
Jack Dorsey (CEO, Square / Block Inc)
Jay-Z (Jay-Z)
Len Blavatnik (Founder, Access Industries)
Reed Hastings / Ted Sarandos (Co-CEOs, Netflix)
Roz Brewer (CEO, Walgreens Boots Alliance)
Snoop Dogg (Snoop Dogg)
---

If Warner Music Group's board is going left-field for their next CEO, one of the above names may start to make sense.
Jack Dorsey recently stepped down as CEO and a member of the board of Twitter (just in time for Elon Musk's impending takeover).
Dorsey is now spending his time building financial services company Block Inc (formerly Square), which recently invested in music distribution and services platform Stem. Block also happens to own TIDAL.
---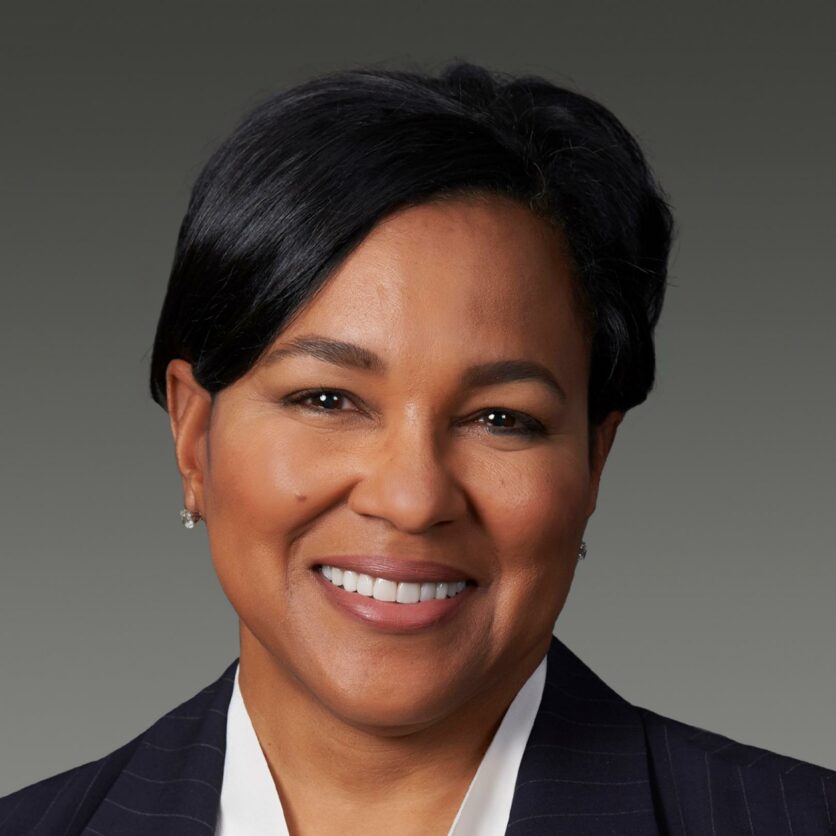 Those of you working in music might not have heard of Derica Rice, but he's a big deal in the world of retail, having formerly held the title as Executive Vice President of CVS Health Corporation and President of CVS Caremark.
CVS's market cap, if you were wondering, currently sits at around $124 billion... not far off ten times the size of Warner Music Group's.
Rice, 57, is available for a full-time gig, plus he has real chops in the world of investments and media. He sits on the public boards of companies such as Target Corporation, and The Walt Disney Company, and recently joined the board of Carlyle as an Independent Director.
Another retail-orientated choice for a potential Warner CEO is Rosalind (Roz) Brewer, who joined Walgreens Boots Alliance – the parent of US chain Walgreen and UK chain Boots – as Chief Executive Officer in March 2021.
Prior to that, Brewer (pictured inset) served as COO and Group President at Starbucks from 2017 to 2021, as well as sitting on the board of Amazon from 2019 for two years.
If the future of the major record companies is having a more direct relationship with music listeners (and their credit cards), a retail-savvy mindset in the CEO's chair might prove invaluable.
---

A couple of other unlikely but kinda-cool ideas:
We all know Netflix is going through some financial pain right now, and is bracing itself for even worse news in terms of its subscriber losses expected in Q2.
Could one of the firm's visionary leaders – Reed Hastings or Ted Sarandos (the latter pictured inset) – decide / be pushed to step down as a result?
And, if so, might that then make them available to run a multinational music company… and to do so with a point to prove?
And what of the idea of Warner Music Group being run by an artist?
Obviously Jay-Z, a proven entrepreneur and business-person in multiple fields, comes to mind – but the likelihood of him doing anything as a WMG employee seems remote.
What, then, of Snoop Dogg? Okay, so he's not the most experienced business-head in this race, but he's already been a lot smarter than most commercial leaders when it comes to maximizing the revenue potential of music x Web3.
And who knows? If Warner's board did hand Snoop the keys to the CEO's office, the next generation of hip-hop superstars might just start flocking its way as a direct result.
At the very least, Warner's earnings calls would have never been so entertaining.Music Business Worldwide