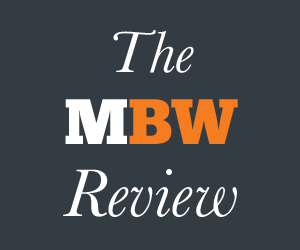 The MBW Review offers our take on some of the music biz's biggest recent goings-on. This time, we look into the changing shape of the blockbuster publishing world – with Jon Platt set to replace Marty Bandier as the boss of Sony/ATV Music Publishing. The MBW Review is supported by Instrumental.
---
Jon Platt made history as the first black Chairman of a multinational major music company. He's about to make history as the second one, too.
As MBW reported on Friday, the widely-respected Platt is about to ascend to the biggest job in music publishing. Multiple sources now tell us he will succeed his one-time mentor, Martin Bandier, as chief of Sony/ATV in March next year.
---

---
Since Platt was named CEO of Warner/Chappell in 2015, taking over from Cameron Strang, his results have spoken for themselves.
A snapshot: Warner/Chappell's quarterly market share of the United States' Top 100 radio hits grew from 13.3% in Q4 2014 to 20.53% in Q4 2017.
Meanwhile, the company's FY revenues in the two years from 2015 to 2017 jumped 18.7% to $572m – while US-specific sales increased 35.1% to $258m.
And in FY2018, the 12 months to end of September 2018, Warner/Chappell looks likely to break through the $600m revenue barrier for the first time in a decade.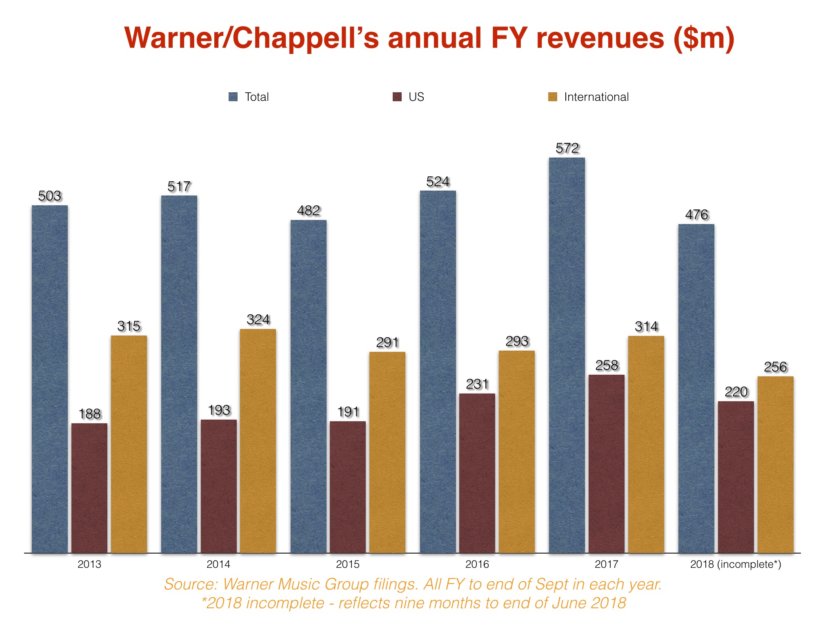 ---
Warner/Chappell's owner, Warner Music Group, thinks so much of Platt that, less than a year ago, he was granted a seat on its board.
Platt is sacrificing this prestigious position for Sony, and you can see why: the exec is joining Sony/ATV at a particularly exciting time in the history of the world's largest publishing company.
For starters, if EMI Music Publishing becomes fully consolidated into its setup, Sony's annual global music publishing turnover would end up at comfortably more than double that of Warner/Chappell's.
That's a scenario which would see Sony's multi-rights music operation balloon to its biggest size in history.
It's also a scenario which would see Sony get closer to Universal Music Group's industry dominance than many recently thought possible.
---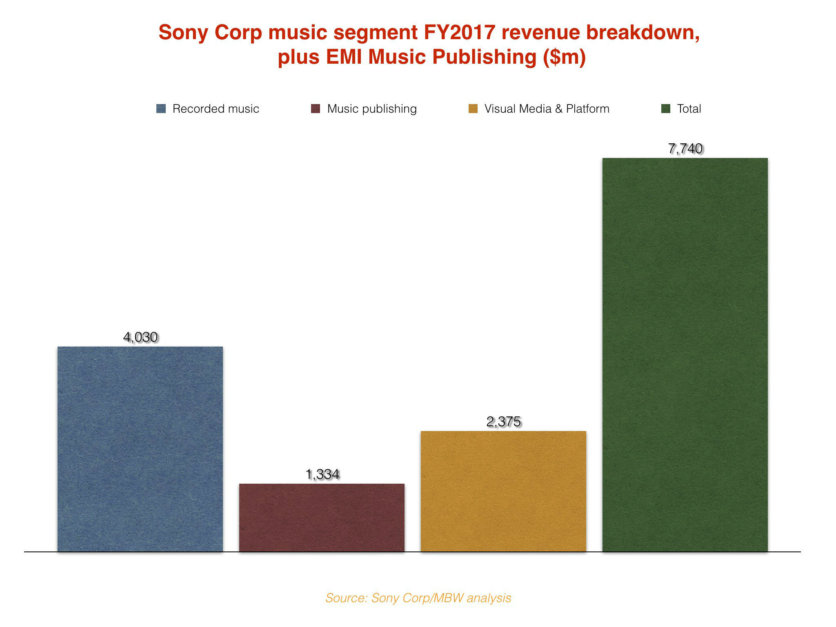 ---
Over the past three and a half years, according to MBW's calculations, Sony has splashed more than $3.7bn on music rights-related acquisitions.
This figure includes the $750m it spent buying the 50% in Sony/ATV it didn't already own, in a deal completed in October 2016.
It also, obviously, includes the $2.59bn it spent on buying the 70% in EMI Music Publishing it didn't already own, across two separate deals: (i) with a Mubadala-led consortium ($2.3bn); and (ii) with the Jackson Estate ($287.5m).
On the recorded music side, Sony acquired the 50% in The Orchard it didn't already own in 2016 for $200m, and has since bought Ministry Of Sound (GBP £67m) plus a 50% stake in Simon Cowell's Syco Holdings (£86.5m). That's not to mention further separate buyouts of Century Media, Phonofile, Essential Music + Marketing and Finetunes.
Compare that to Universal, which snapped up EMI Music for $1.9bn in 2012, but was then forced to sell off Parlophone by the EC (to Warner) for $765m, bringing the net expenditure of that deal down to approximately $1.14bn.
Since then, after scaring the EU regulatory horses, UMG has remained understandably quiet in the M+A space, save a couple of smaller bits and bobs.
Conclusion: Universal is still, across recorded and publishing, king of global music rights – but Sony is aggressively closing the gap.
---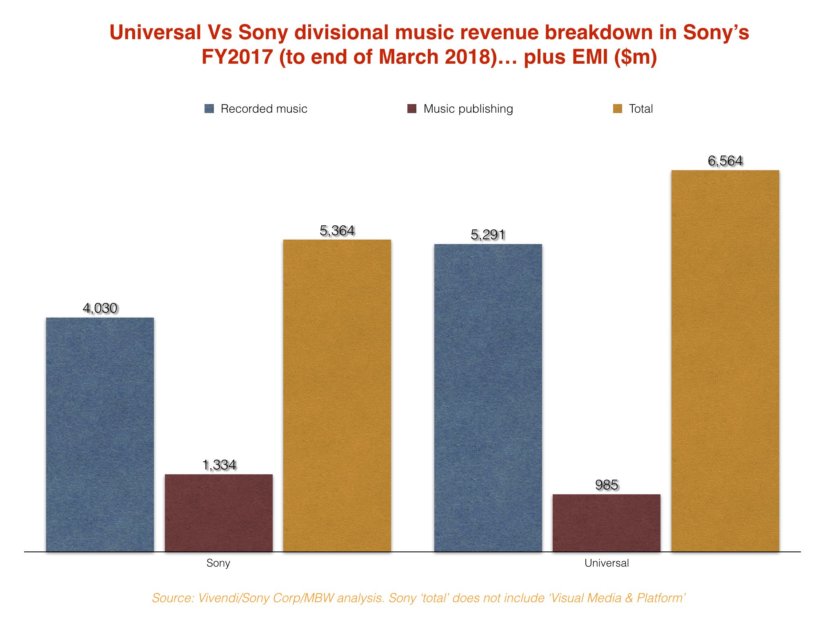 ---
Time sure moves fast.
For a minute, back in early 2017, it looked possible that Sony Corporation might even consider selling off its holdings in music.
In the end, it chose a different strategy: locking in full ownership of its existing rights (at a cost of $2bn-plus) while also splashing the cash on third parties – and stabilizing its management team.
Rob Stringer became global head of Sony's recorded music empire in April 2017.
Since then, Stringer himself has gained a new boss: ex-Sony Corp CEO Kaz Hirai was succeeded by Kenichiro Yoshida in April this year.
From Q1 2019, Jon Platt will form a crucial part of this new-look worldwide Sony music management team.
---

All efforts at Sony, for now, will be focused on getting its $2bn-plus EMI Music Publishing deals over the line.
IMPALA, the independent trade body which was a thorn in Universal's side when it was attempting to buy EMI Music, is at it again.
The organization has officially complained to European regulators over Sony's proposed EMI acquisition, citing what it claims are "serious competition issues".
Should Sony emerge from this challenge unscathed, its attention will surely shift, pretty swiftly, to Spotify.
Sony's recorded music contract with the world's biggest streaming service will expire by this time next year, say sources.
If Sony can now – fully in control of both its recorded music and publishing entities – get its act (and acts) together, it would make for an intimidating opponent during these negotiations.
Daniel Ek's business affairs gurus (as well as their counterparts at YouTube, Apple, Facebook etc.) surely won't relish crunch talks with three major labels who operate side-by-side with their sister publishing companies.
This would be new territory for Sony: Marty Bandier's team previously negotiated completely unilaterally at Sony/ATV, due to that company's fragmented ownership.
Instead, next year, Sony Corp's two key music divisions could finally – while remaining operationally separate – speak with something of a unified voice.
---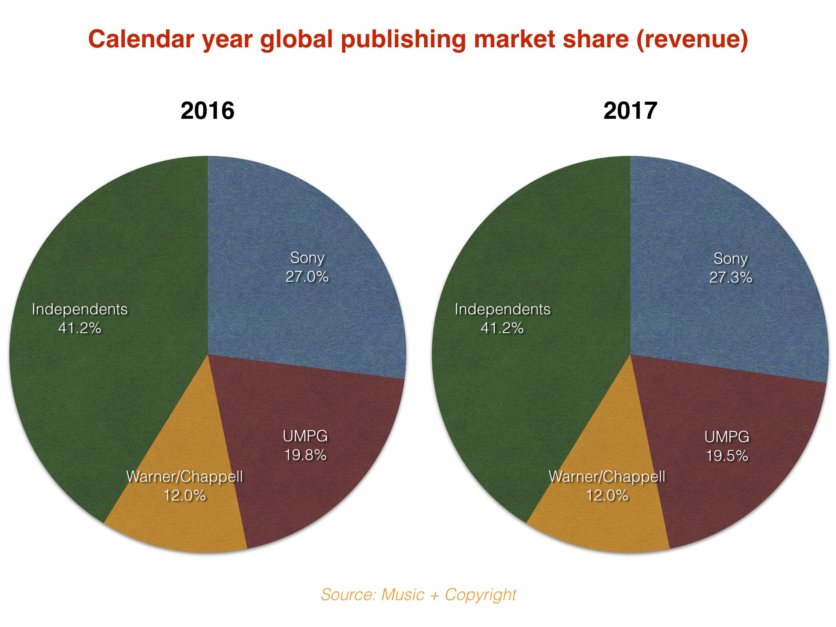 ---
Regardless of what happens at the macro level, Sony/ATV has banked an executive in Platt who is likely to have a pretty immediate impact, judging by recent history.
It didn't Platt long at Warner/Chappell to tempt over his friends Jay Z and Beyoncé from EMI Music Publishing, as well as Pharrell Williams' lucrative pre-2010 catalog.
There are headlines yet to be written in this game of executive musical chairs.
Marty Bandier, for example, told staff today (September 17) that he has new moves to announce. Bandier certainly knows where the bodies are buried in the blockbuster publishing business – not to mention when key copyrights are expiring.
Could we soon see a Bandier-fronted private equity / VC fund join those managed by the likes of Primary Wave, Round Hill, Kobalt Capital et all in the acquisitive music publishing space?
Let's not forget, either, that Jon Platt leaves behind an empty throne at Warner/Chappell.
His recently-appointed No.2, ex-SONGS partner Carianne Marshall, is definitely in the running to succeed him – with sources suggesting that WMG's management team have been impressed by her since she arrived in April.
There is one very obvious free agent that WMG might like a chat with, too: Matt Pincus, founder of SONGS and Marshall's long-time ally, is currently biding his time by advising Liontree and Snapchat, after building one of the most successful independent music companies of the past 25 years.
Guy Moot, Sony/ATV's widely-respected President of Worldwide Creative, would also surely think hard about the opportunity at Warner/Chappell should the call come his way.
---
For now, though, the trade media ink rightly belongs to 'Big' Jon Platt – the former DJ who was once, in his hometown, warned by Public Enemy's Chuck D: "You're the man in Denver. But unless you dream bigger, that's all you're ever gonna be."
Platt dreamed much, much bigger – and has soared much, much higher – than many back then, including the man himself, may have dared contemplate.
During his time at Warner, Platt has proven himself as a truly global leader, hiring impressive new MDs in key territories like the UK and Spain, bringing in a new COO and CFO, and elevating young exec talent like Ryan Press, Katie Vinten and Eric Mackay.
Platt initially landed at Warner/Chappell in 2012 following 17 years at EMI Music Publishing, where he signed an astonishing run of young writer/artists on their way up. They included Jay Z, Kanye West, Usher, Pharrell and Sean 'Puffy' Combs.
Combs has already publicly congratulated his friend on his new job – and his words speak volumes:
"Congratulations to my brother Big Jon Platt. You deserve it."
---

The MBW Review is supported by Instrumental, which powers online scouting for A&R and talent teams within the music industry. Their leading scouting platform applies AI processes to Spotify and social data to unearth the fastest growing artists and tracks each day. Get in touch with the Instrumental team to find out how they can help power your scouting efforts.Music Business Worldwide