The MBW Review gives our take on some of the music biz's biggest recent goings-on. This time, we're directing our magnifying glass at Spotify once again – following the news that it's surpassed 60m paying subscribers worldwide for the first time. The MBW Review is supported by FUGA.
---
Spotify is on course to finish 2017 with 70m paying subscribers and close to 160m total active users, according to MBW's projections – resulting in around $5bn in annual revenues.
Daniel Ek's company confirmed earlier this week that it had surpassed 60m paying subscribers worldwide, double the size of the 30m Apple Music is believed to currently boast.
The news came just a month-and-a-half after Spotify announced that its total active user base had jumped above 140m.
We've trawled back through Spotify's past annual accounts to retrieve its official end-of-year subscriber and active user numbers, and used this information to help predict how the firm will round out 2017.
It's exciting news for Mr. Ek and his board. Unless you're talking about profitability.
---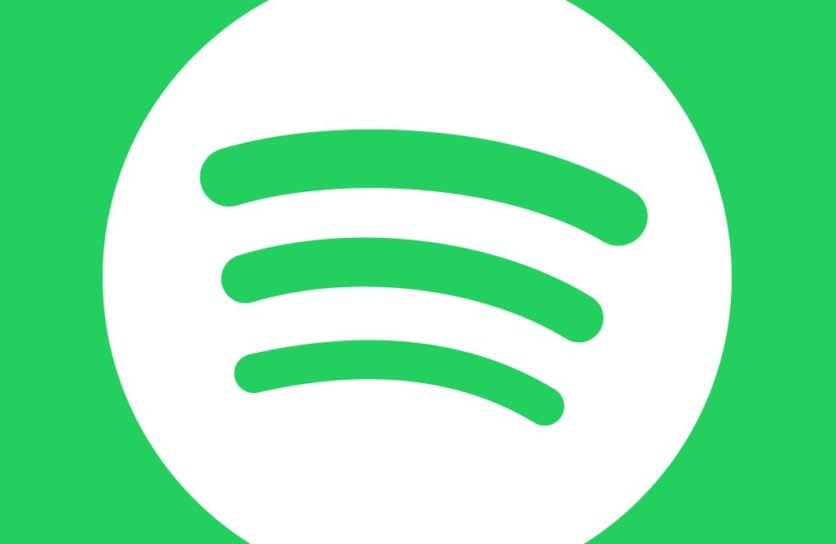 The long and short of it: In the first seven months of 2017, Spotify added a very impressive 12m paying subs to the 48m who were officially shelling out for the service at the close of last year.
At an average of just over 1.7m additional subscribers per month, this rate of growth would see Spotify finish 2017 with 68.6m paying customers – a jump of over 20m people year-on-year.
However, this is a conservative forecast: In 2016, Spotify added significantly more subscribers in the second half of the year (+12m) than it did in the first (+8m).  And the same pattern applied in 2015 (H1 2016: +5m; H2 2016: +8m).
In addition, we know that Spotify is picking up pace in 2017: it added 10m subscribers this year between early March and the end of July – an average of over 2m per month.
If it can continue this 2m-per-month velocity, Spotify will add another 10m subscribers before the end of 2017, finishing the year with 70m.
And just for your titillation: by the end of 2018, at the same rate of growth, Spotify would be in touching distance of 100m subscribers.
---

In terms of total active users, Spotify announced in mid-June that it was reaching an audience of 140m – a climb of 14m on its official end-of-year 2016 figure (126m) within just five-and-a-half months.
That 14m increase represented an average of just over 2.5m net additional active users every month.
By the end of 2017, on this same trajectory, Spotify will add another 16.5m users – and end the year with approximately 157m overall.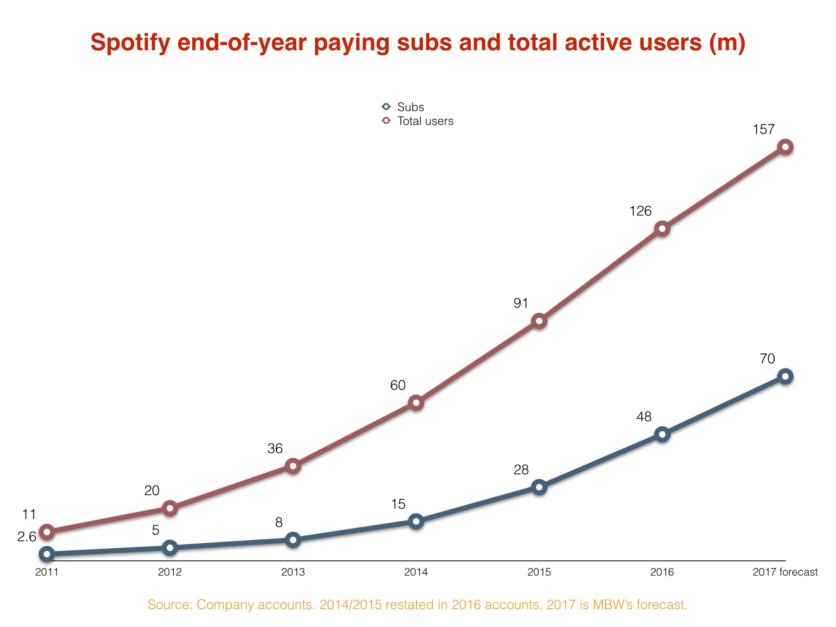 ---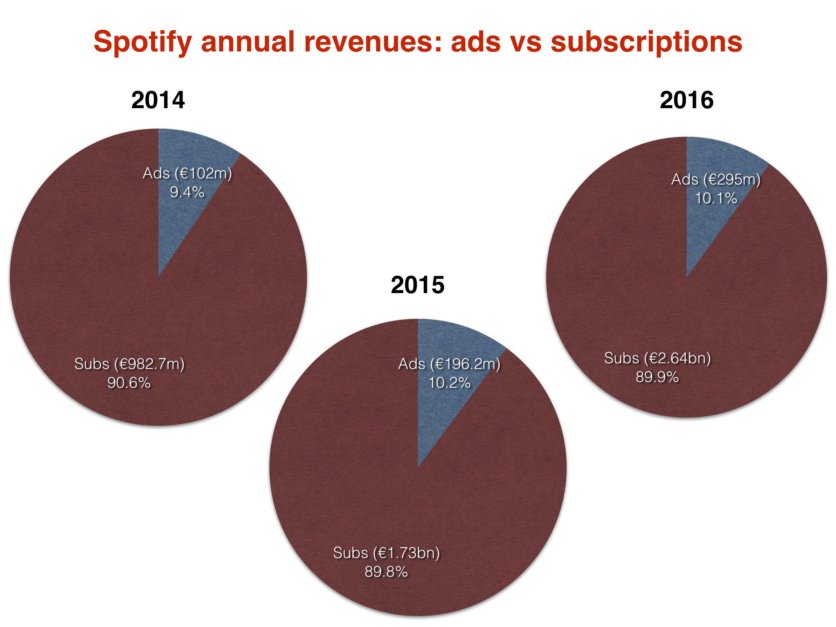 Using these projections, we can form a sound approximate forecast of how Spotify's annual finances are going to look by the close of 2017.
First, the very positive bit: revenues.
Spotify's sales have followed a pretty strict pattern over the past three years: subscription cash has contributed 90% of revenues, with ad sales on its free tier making up approximately 10% (see inset).
We also know that, at the end of 2016, the average Spotify subscriber was paying €54.97 annually – or €4.58 per month.
(This estimate is based on cross-pollinating end-of-year subs with full-year subscription revenues, so is a low-end approximation.)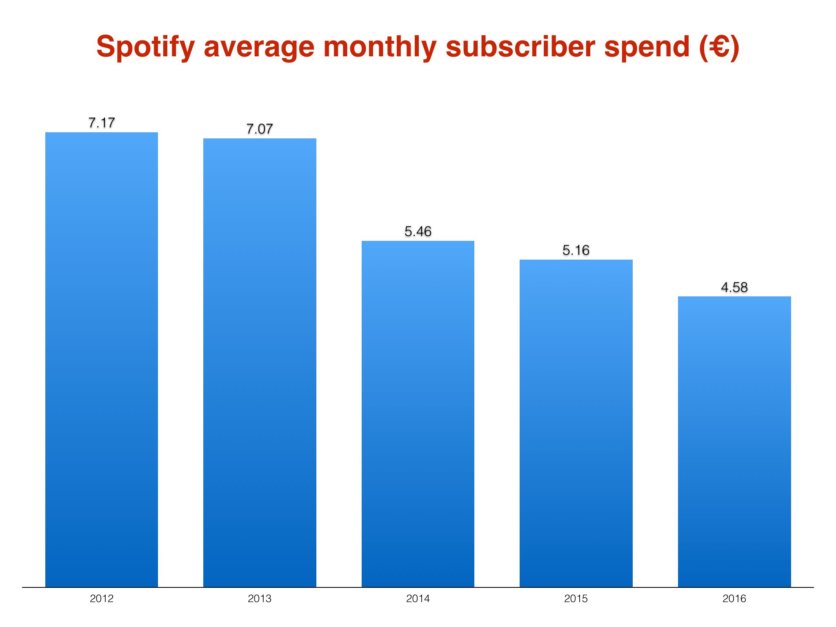 ---

If Spotify can maintain this average spend rate, and finishes 2017 – as its current momentum suggests – with 70m subscribers, it will turn over €3.85bn in subs revenue alone.
At current FX levels, that equates to $4.6bn.
Add in the expected additional 10% contribution from advertising (€385m), and Spotify would sign off 2017 with €4.2bn in total revenues.
That would work out to almost exactly $5bn at current levels, and a 43% jump on its €2.9bn ($3.3bn) 2016 revenue figure.
A $5bn annual turnover, by the way, would easily eclipse that at the the likes of Warner Music Group, and rival that of Universal Music Group.
---
And yet, doubts remain over the long-term viability of Spotify's current model.
The company suffered a €539.2m ($597m) net loss last year, leaving serious questions about how much money Spotify can lose in future without triggering a material change in its setup.
The firm's 2016 net loss is, in truth, a slightly misleading number in this analysis – containing, as it does, an unusually large €336.6m ($373m) in one-off 'finance costs' related to Spotify investment activity.
On a performance basis, it's cleverer for us to consider Spotify's operating loss, which last year weighed in at a still-pretty-darn-eye-watering €349.4m ($387m).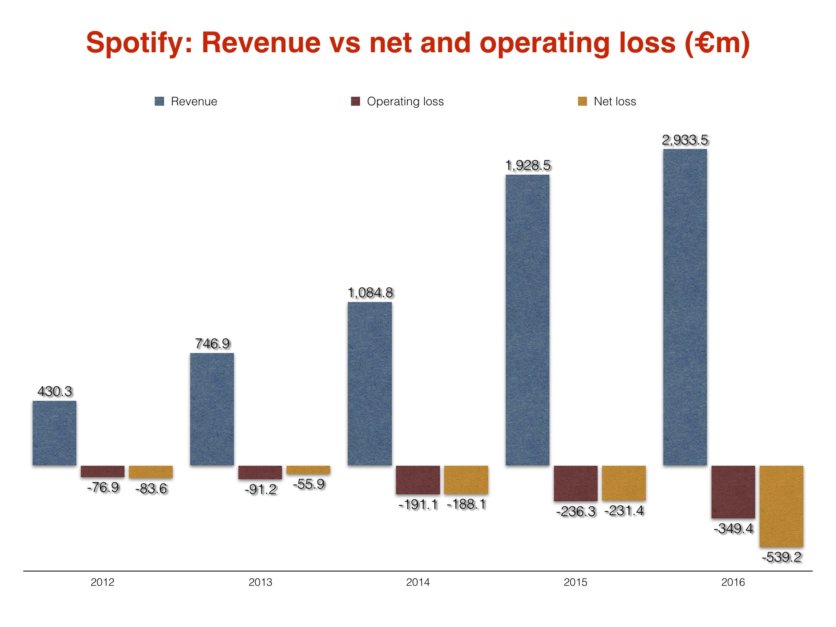 ---
Here's a pattern of remarkable consistency.
Using Spotify's official end-of-year active user number in each case, MBW has calculated the per-user figure which emerges when the company's annual operating loss is spread amongst its audience.
An intriguing fact: no matter how big or small the loss, the per-head number stays very much within the same range.
Over the past four years, it's never gone lower than €2.50, and it's never gone higher than €3.50.
Remember that, using solid recent figures for our growth projections, MBW believes Spotify will finish this year with somewhere around 157m total users.
If each of those users carries a €2.50 operating loss for the year, Spotify will end 2017 with a €392.5m ($466m) deficit.
If this per-head number instead climbs towards €3.00, that same annual operating loss will increase to €471m.
In US dollar terms, that's comfortably clear of half a billion ($560m).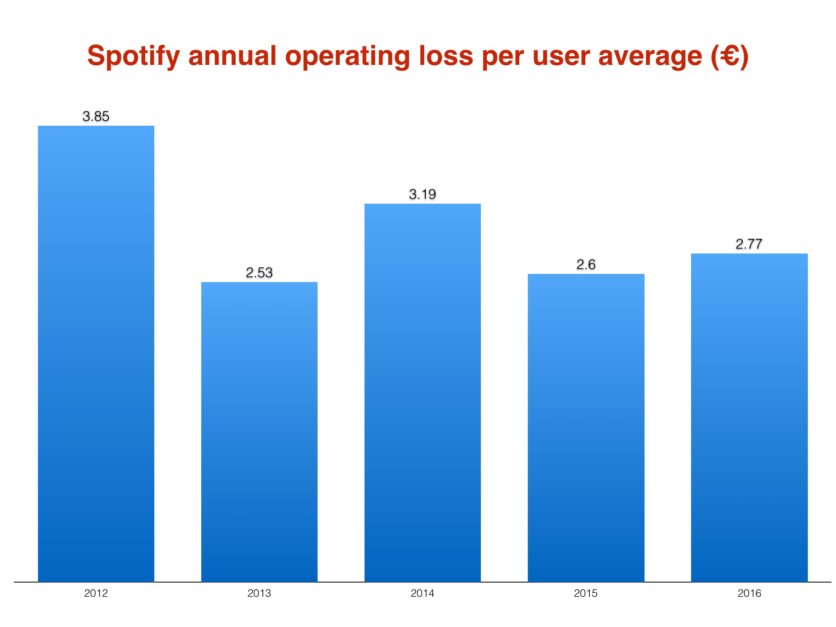 ---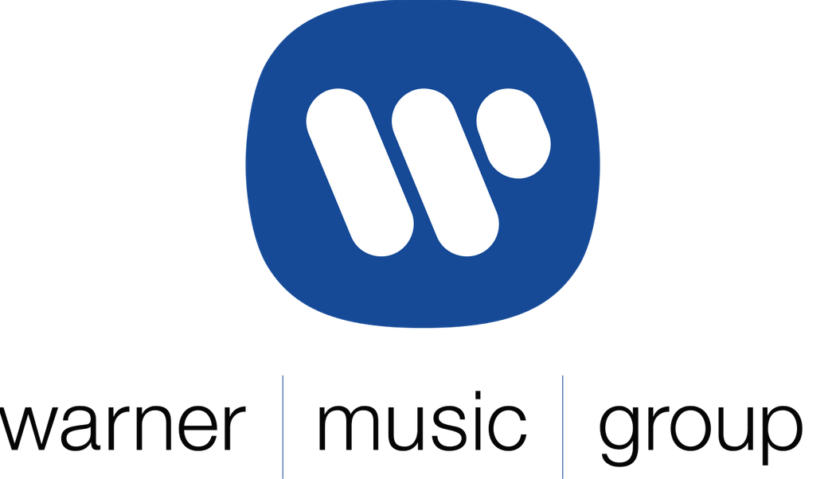 Spotify has, however, secured itself some margin relief in recent months.
The streamer's new licensing deals with UMG and indie label agency Merlin – plus its reported new deal with Sony – are believed to have seen recorded music rightsholders agree to reduce the share of Spotify's revenue they are jointly paid from 55% to 52%.
If Spotify's annual revenue, as we predict here, reaches €4.2bn ($5bn) in 2017, a 3% drop in the share contractually paid out to labels would save Daniel Ek's firm approximately €126m ($150m).
Bear in mind, however, this is obviously a generous estimate: it's calculated for the full year and Spotify's deal with UMG wasn't signed until April. Plus, the platform doesn't even have a new deal agreed with Warner Music Group yet.
Still, so long as that WMG deal gets tied up in the near future, Spotify's 2017 operating loss is likely to be significantly reduced as a result of these new label contracts.
Even a $150m reduction, though, would still only bring our projected 2017 operating loss for Spotify down to somewhere between $260m and $410m – and that's before potential further fiscal pain is reflected in the company's net loss figure.
Daniel Ek has long claimed that Spotify will show evidence of profitability 'at scale'.
It's certainly scaling, like never before. But profitability, despite some smart strategic moves to dilute it, remains a distant fantasy.
The other kicker: even with its recent label royalty percentage reductions, Spotify would still expect to pay out around $3.3bn of a $5bn revenue haul to music rights-holders.
Streaming is undoubtedly creating a lucrative new world for the music business. But it's one built on fragile ground.
---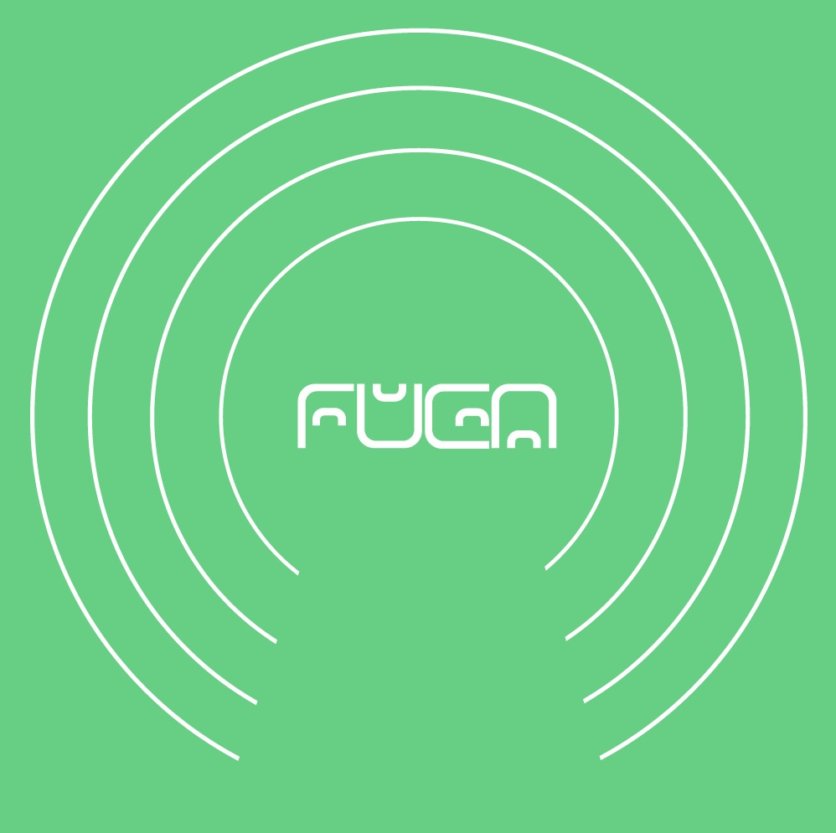 The MBW Review is supported by FUGA, the high-end technology partner for content owners and distributors. FUGA is the number one choice for some of the largest labels, management companies and distributors worldwide. With a broad array of services, its adaptable and flexible platform has been built, in conjunction with leading music partners, to provide seamless integration and meet rapidly evolving industry requirements. Learn more at www.fuga.comMusic Business Worldwide