Physical music sales dropped by just 0.5% in the UK last year, with vinyl and CD jointly claiming 49% of all money spent on recorded tracks and albums.
UK consumers purchased £514.5m of physical music in 2015, down from £517.3m in 2014, according to new stats from the Entertainment Retailers Association.
As you can see below, that was over double the amount of money spent on subscription streaming services, despite growth in that category by almost £100m.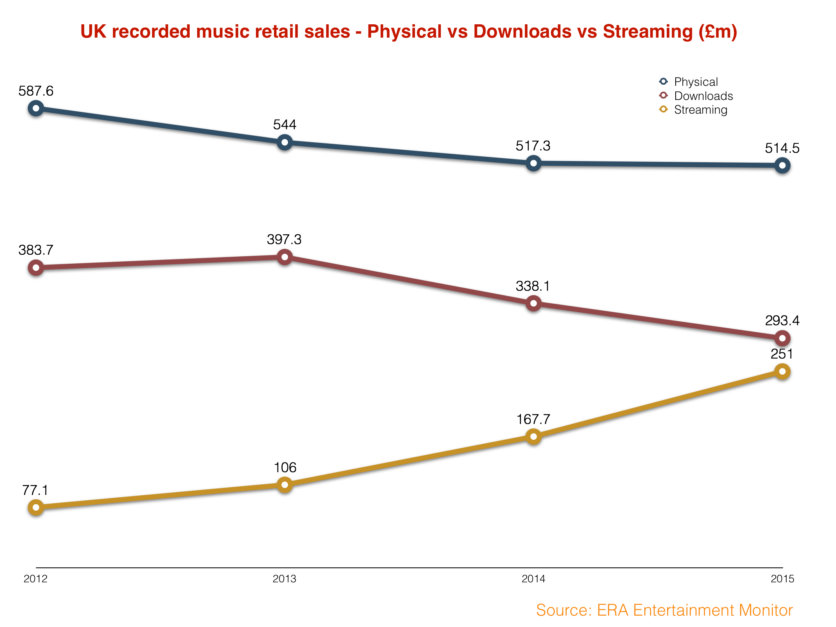 Subscription streaming's revenue now looks on course to overtake digital download – across both digital albums and singles – in 2016. (The above stats don't include ad-funded streaming income, or revenue from online video services.)
The compact disc – launched in 1982 – enjoyed its best year in a decade, declining just 3.7% and generating sales of £468m.
"It is clearly way too early to write off the CD or other disc-based formats."

Kim Bayley, ERA
Compact discs are proving much more resilient than music downloads, the format which was tipped to replace them and which is now clearly well off its 2013 peak, declining in value 13% to less than £300m in 2015.
According to further BPI data, UK CD album sales stood at 53.6 million units in 2015, down just 3.9% on 2014 – and still accounting for 66% of all albums purchased in the UK.
And vinyl had another cracking year, up 64% from 1.3m units in 2014 to 2.1m copies.
Said ERA's CEO Kim Bayley, "It is clearly way too soon to write off the CD or other disc-based formats. Hopefully we have now all learned the lesson of the vinyl LP that older formats can happily co-exist with newer ways of enjoying entertainment.
"The fact is that different formats provide different benefits to different groups of entertainment fans. That diversity is proving to be the entertainment market's greatest strength."
As reported elsewhere on MBW, the UK recorded music market grew 3.5% in value last year, thanks to the strong showing from CD combined with huge gains in streaming income.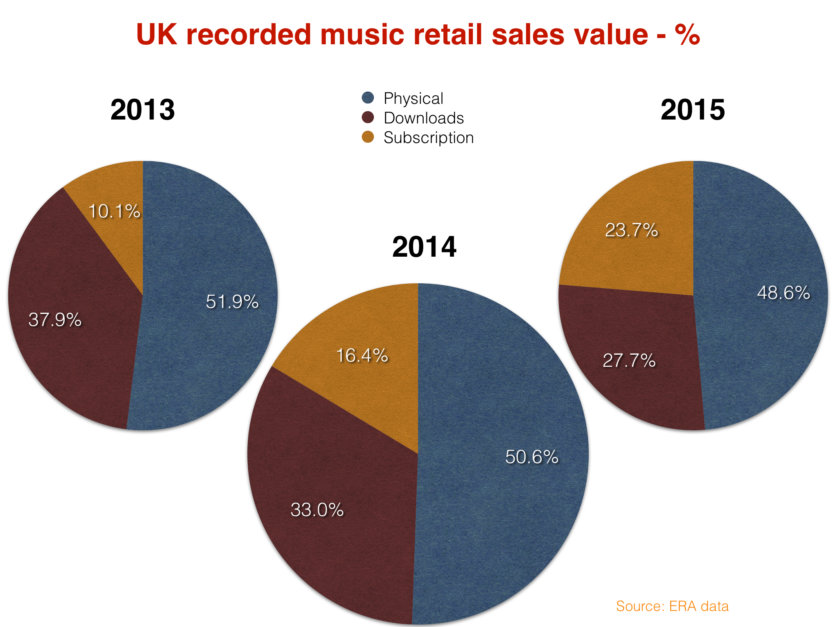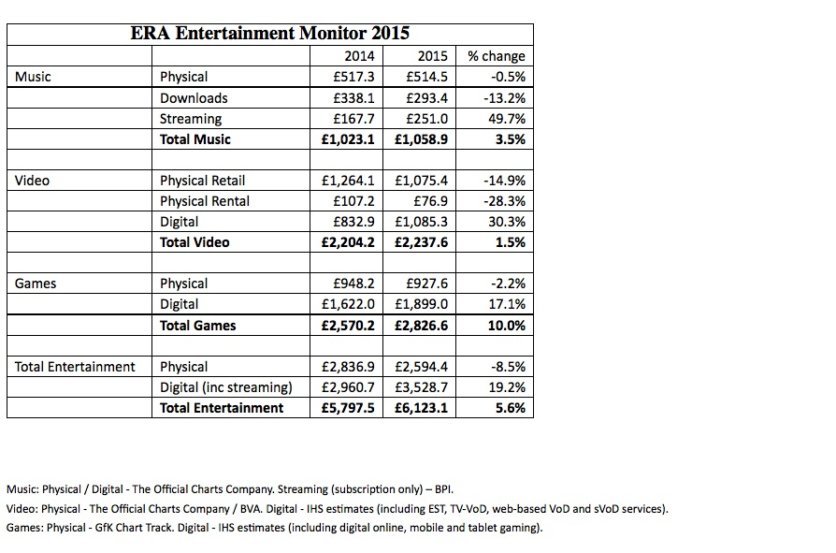 Music Business Worldwide