MBW has been banging on about an apparent slowdown in streaming growth in the US and UK for a couple of months now. That's because it's happening – and it matters. Just ask Goldman Sachs (who we'll come onto in a bit.)
In July, based on stats monitoring the midyear volume of on-demand audio streams in both the US and UK, MBW showed that year-on-year increases in H1 2019 were smaller than those same increases seen in H1 2018.
For example: in the US, according to Nielsen data, audio streams grew by 72.5bn in the first half of 2019 compared to the equivalent period of 2018; in the first half of the prior year, however, that same stream count grew by 76.6bn.
Now, we have evidence that this slowdown is also translating into industry-wide revenue figures.
The London-HQ'd Entertainment Retailers Association (ERA) has published fresh stats regarding retail spend on music in the UK in the first half of this year. ERA's figures reflect the money handed over by consumers to retailers and/or digital services in order to access/buy music, as opposed to the portion of this cash ('wholesale') which then makes its way to artists, labels, songwriters, publishers etc.
First, the positive news: according to ERA's data, UK music fans spent £672.7m on CDs, vinyl, downloads and music streaming services in the first six months of 2019, up 9.9% on the equivalent period of 2018.
In fact, across all formats total UK recorded music spending actually grew faster year-on-year in H1 2019 (+£60.6m) – largely thanks to a less steep annual decline in revenues spent on CD and vinyl – than it did in H1 2018 (+£47.4m).
The same could not be said, however, for subscription streaming revenues.
---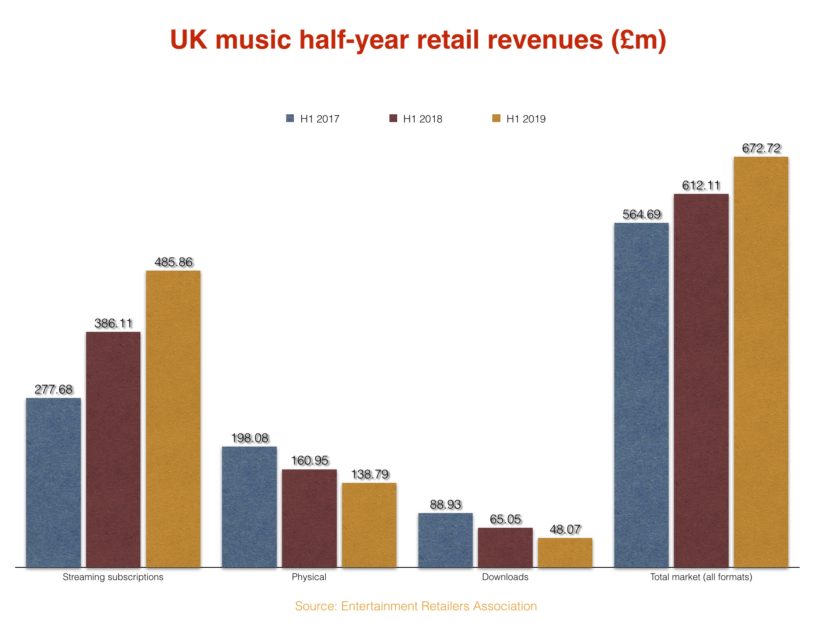 ---
According to MBW's calculations based on ERA's stats, cumulative UK consumer spend on streaming audio services like Spotify, Apple Music and Amazon Music in H1 2019 grew by £99.8m year-on-year – up from £386.1m to £485.9m.
This represented a smaller YoY revenue growth than that seen in H1 2018, when spending on subscription streaming music platforms rose by £108.4m to £386.1m.
That's a decline in YoY growth margin (from £108.4m to £99.8m) of £8.6m, or 7.9%.
(Worth noting: as ERA only monitors consumer spend, these figures exclusively apply to subscription streaming platforms, as opposed to the ad-supported tiers of these platforms. ERA's members include the likes of Spotify, Amazon, Deezer, HMV, SoundCloud and YouTube.)
---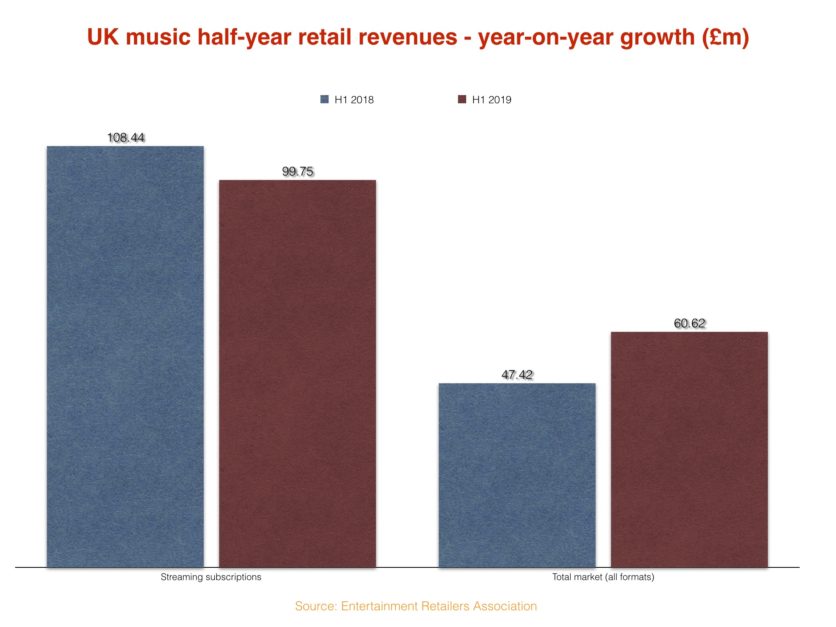 ---
These new findings correlate with predictions from some quarters that both the United States and United Kingdom music markets will begin to show their very first signs of future streaming saturation in 2019.
In turn, this places a heavy emphasis on the need for the industry (and leading players like Spotify) to accelerate their revenue growth in emerging markets such as India, Indonesia and MENA.
---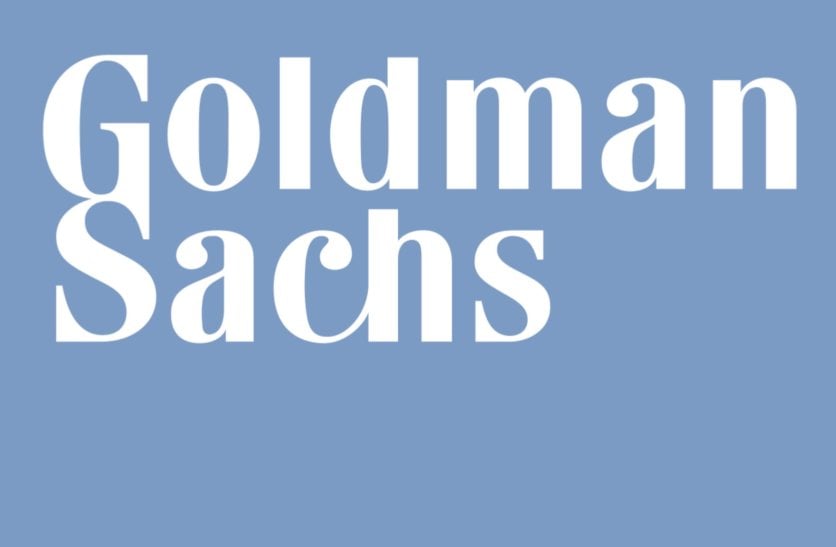 In the most recent version of its Music In The Air report (June 2019), Goldman Sachs predicts that annual industry-wide global subscription audio streaming revenues will grow by $2.2bn in 2019 (vs. 2018) to $9.2bn.
That would represent a YoY acceleration of global streaming revenue growth, instead of the type of deceleration shown in the UK in H1 2019.
In 2018, according to IFPI data (as cited by Goldman), the global record industry generated $7.05bn from paid audio streaming, up $1.83bn on the $5.22bn reported by IFPI for 2017.
MBW recently calculated that the three major record companies (Universal, Sony and Warner) generated $3.96bn from streaming in the six months to end of June 2019.
That figure was up by $709m on the same number from H1 2018, but represented a slowdown on the YoY increase seen in H1 2018, which hit $877m.
According to the IFPI's latest global report, the UK was the third biggest market for recorded music in the world in 2018, behind Japan (No.2) and the United States (No.1).
UK consumers generated $1.31bn (£1.02bn) for record labels and artists from recorded music last year, according to official IFPI stats.
[Pictured: Lewis Capaldi, who, according to ERA data, had the biggest track in the UK in the first six months of 2019 with 'Someone You Loved'. Capaldi's debut album, 'Divinely Uninspired To A Hellish Extent',  was the second biggest LP of the period (across sales and streaming), behind the Greatest Showman soundtrack, which was originally released in 2017.]Music Business Worldwide