The MBW Review gives our take on some of the music biz's biggest recent goings-on. This time, we ask why the UK arm of Spotify can be profitable when the global company posts such heavy losses. The MBW Review is supported by FUGA.
---
Last week, MBW broke the news that Spotify's UK subsidiary, Spotify Ltd., became a profitable entity in 2015.
Although the results didn't give us a post-corporation tax figure (though they include income tax), they offered an interesting counter-point to the idea that Spotify – which lost $194m last year across the globe – will perennially struggle to turn a net income.
So why the big disparity between the company's UK and worldwide results?
The secret, according to MBW's calculations, is one of subscription price.
Our verified label sources suggest that Spotify currently has just over 3.5m paying customers in the UK market, and is pushing to hit 4m before the end of 2016.
Taking that into consideration, we can work out the approximate average monthly price these users are paying.
And guess what? It's a significant chunk higher than the worldwide average.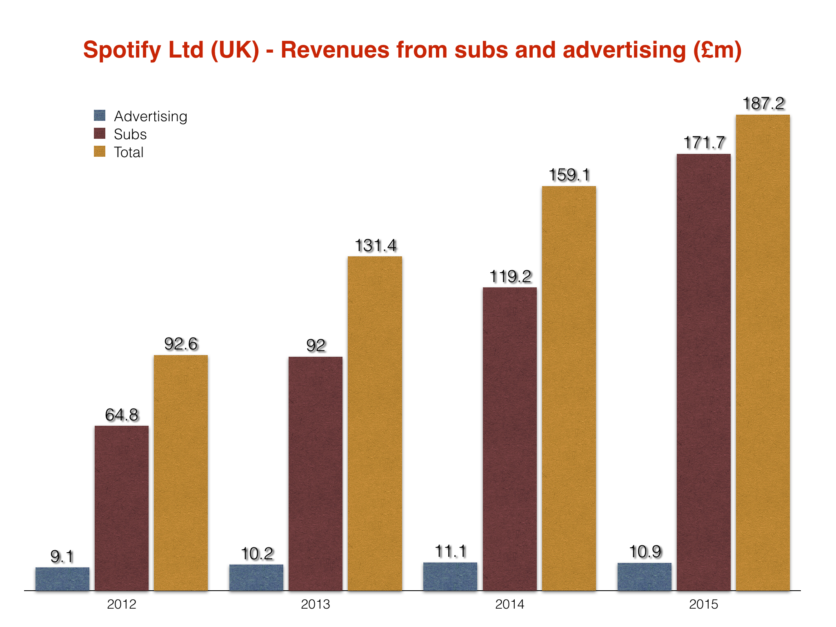 As you can see above, Spotify Ltd. (UK) brought in £171.7m from subscription last year.
We're told that Spotify was closer to 3m subscribers at the end of last year – and that using this as the basis for a crude per-subscriber spend sum wouldn't be wide of the mark.
So let's go there. Using the figures above would bring out a per subscriber annual spend of a paying Spotify UK user in 2015 to £57.23.
Now, and this may be painful for some of you, we've got to back in time to a pre-Brexit age: at the exchange rate of December 31, 2015, this would equate to €77.64 per head, per year.
Or, and this bit is important, €6.47 per month.
---
Spotify's parent company presents its own global results in Euros.
MBW revealed back in May that Spotify brought in €1.95bn in revenues in 2015, growing its income by 80% in the year.
Net losses stood at a painful €173.1m, but these grew much slower – widening by just 6.7% compared to 2014.
But what's really interesting this month is to consider its worldwide per-subscriber spend, and how that stacks up compared to the UK.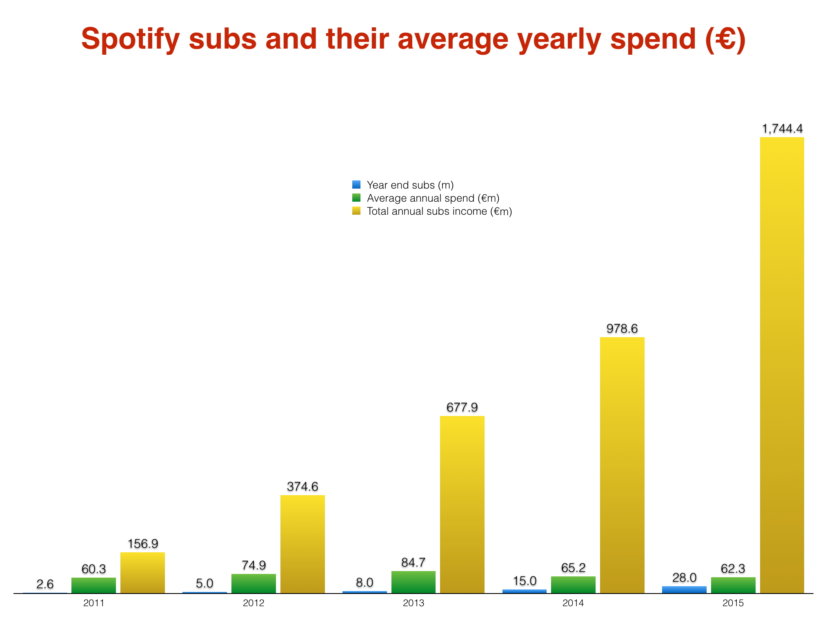 As previously covered – and according to our crude calculations – the average Spotify subscriber paid around €62.30 ($69.30) a year, or €5.20 ($5.78) a month in 2015.
Remember that the average UK subscriber paid – according to the reliable information we have at hand – around €6.47 per month.
Why is this so significant?
Here goes.
If our UK average subscription spend applied across the globe in 2015, then Spotify would have generated €2.17bn from subscription alone in the 12 months.
Added to the €195.8m it generated from ads last year, plus the €5.1m it generated from other activities, that would have given Spotify an annual revenue balance of €2.37bn.
Spotify's costs last year, including those tricky music business licensing payments, levelled out at €2.13bn.
You're already there, aren't you?
If Spotify could have applied its average UK subscriber spend to all of its global subscribers last year, it would have been profitable to the tune of €240m ($264m).
The difference between Spotify's global average monthly sub spend and its UK one? Just €1.27 per month, per head.
To run a profitable company, all Daniel Ek has to do is get more people paying a little bit more for music.
And as recent history proves… that's a piece of cake, right?
---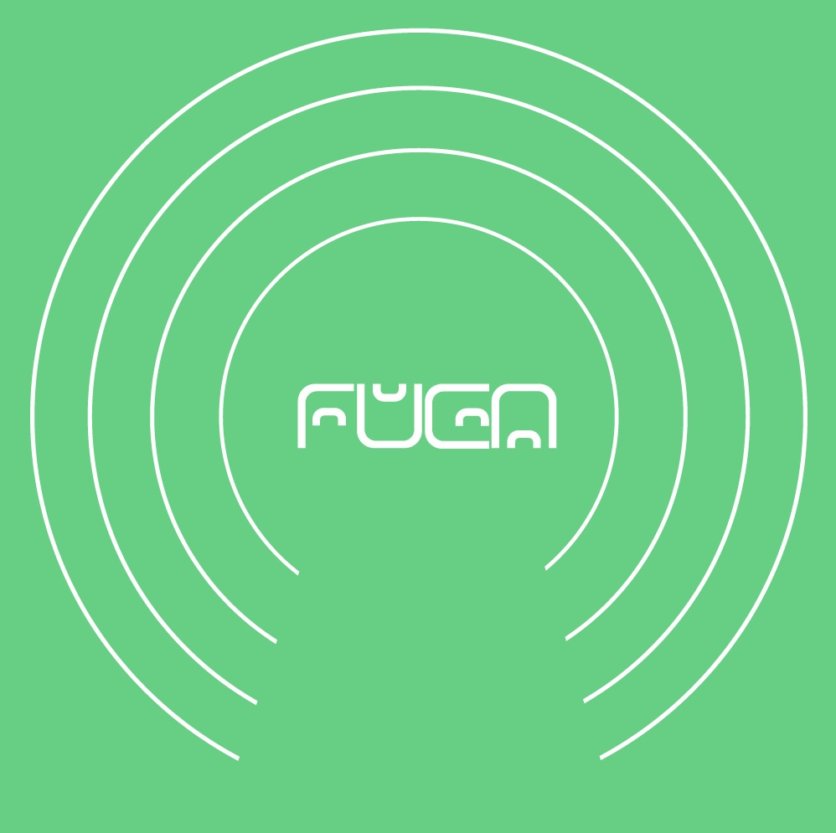 The MBW Review is supported by FUGA, the high-end technology partner for content owners and distributors. FUGA is the number one choice for some of the largest labels, management companies and distributors worldwide. With a broad array of services, its adaptable and flexible platform has been built, in conjunction with leading music partners, to provide seamless integration and meet rapidly evolving industry requirements. Learn more at www.fuga.comMusic Business Worldwide