Spotify brought in a whopping $2.18bn (€1.95bn) in revenues in 2015, growing its income by 80% in the year.
Net losses stood at a painful  $194m (€173.1m), but these grew much slower – widening by just 6.7% compared to 2014.
In a financial filing in Luxembourg uncovered by MBW, Spotify told its investors that "in many ways, [2015] was our best year ever".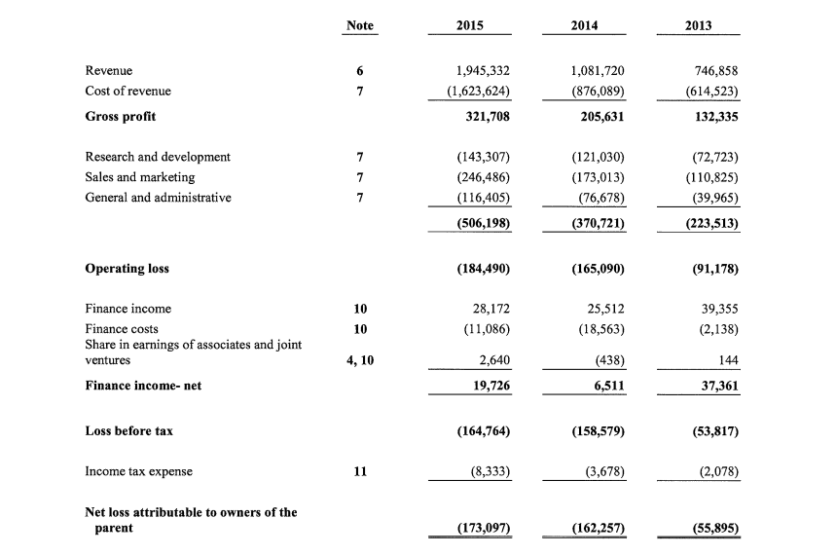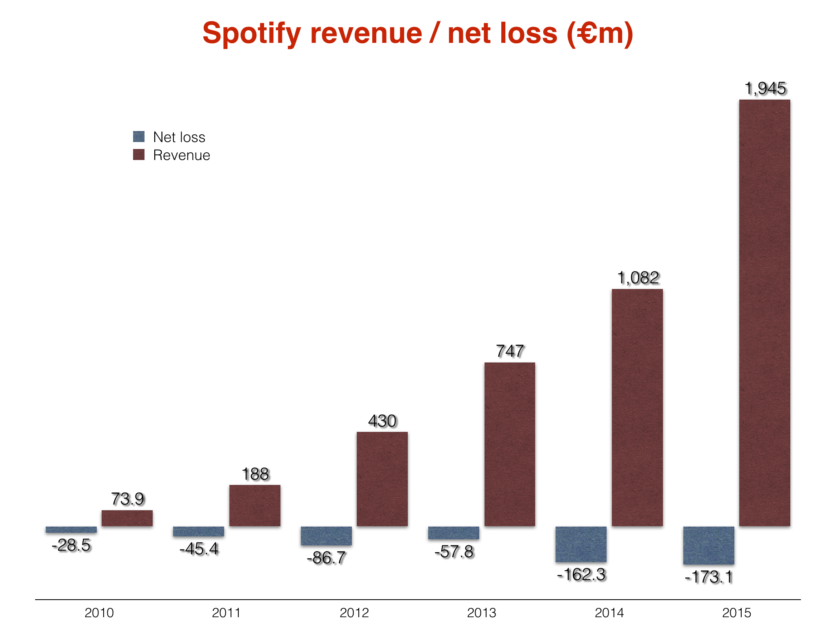 ---
Advertising revenues nearly doubled in the 12 months, up 98% to $219m (€195.8m).
Meanwhile, subscription revenues grew by a slightly slower pace, up 78% to $1.95bn (€1.74bn).
In terms of Spotify's total $2bn+ income (negligible 'other' revenues aside), ads therefore claimed 10.1% – an improvement on the 9.2% share seen in 2014, but another reminder of how heavily the company relies on people paying for premium accounts.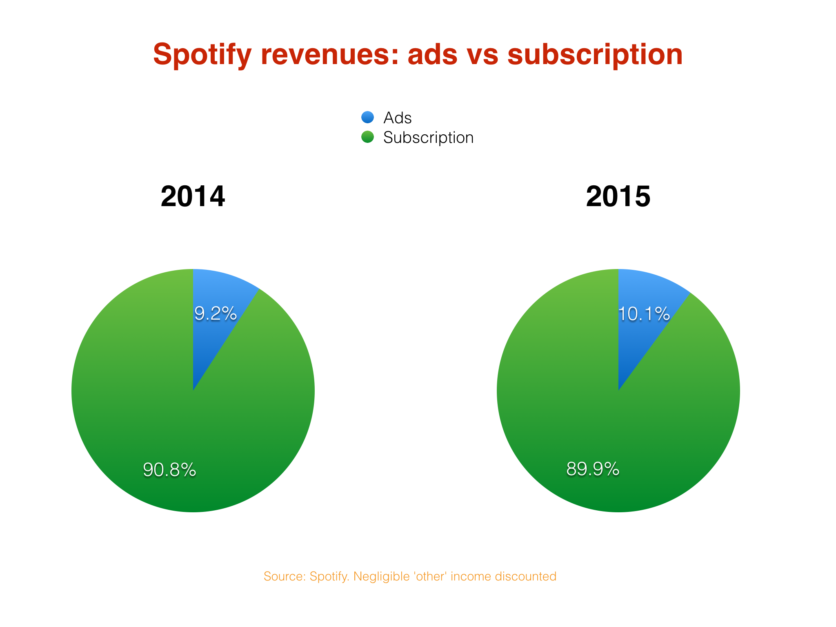 ---
Spotify's payouts to the music industry (categorised as 'royalty, distribution and other costs') reached $1.83bn (€1.63bn) in 2015 – up 85% year-on-year.
That means 84% of Spotify's total income last year went back out the door to the music industry, or to facilitate its payment to the music industry. (The figure includes money burnt on payment processing plus some facility and equipment costs.)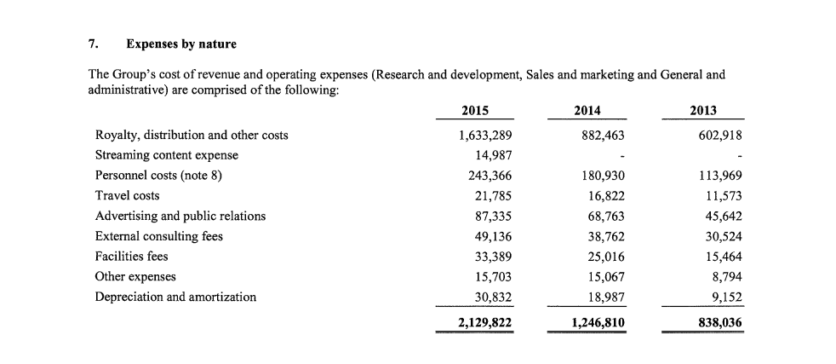 Spotify's total active user base increased from 60 million at the end of 2014 to 89m at the end of 2015, according to the filing.
Of these active users, over 28m were paid subscribers at the close of last year.
Considering the IFPI pegged the total number of paying audio music subscribers around the world in 2015 at 68m, that means Spotify was responsible for over 41% of them.
"Music has mass market appeal – and, as such, we believe we are just at the beginning of a much larger market opportunity, benefiting from significant first mover advantages," said the firm's annual filing.
"Subscription-only models have not yet proven scale and free user models, while scaling, have not proven a path to profitability. Spotify has the combined power of both."
The Swedish company also revealed that its Discover Weekly playlist delivered 3bn streams last year.
Another interesting tidbit: the company paid $9.4m (€8.4m) for SeedScientific, the audience intelligence platform it acquired in June last year.
In its annual filing, Spotify called itself: "The No.1 pure play music service – the second largest revenue source to the music industry, both globally and the US."
And it warned: ""If we cannot maintain Spotify's culture as we grow, we could lose the innovation, teamwork and focus that contribute crucially to our business."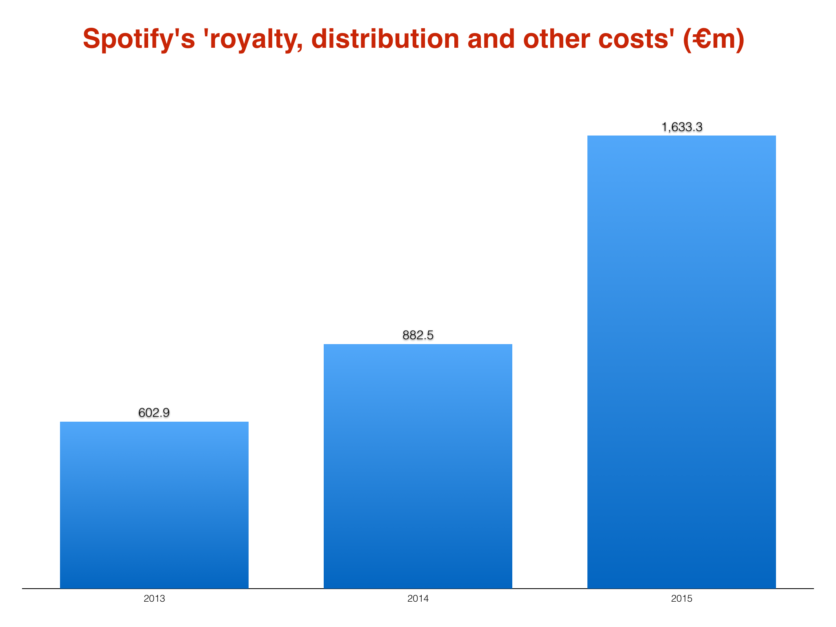 Music Business Worldwide