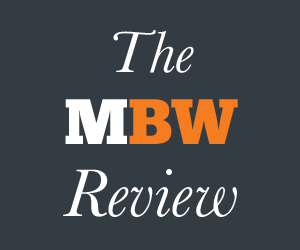 The MBW Review is where we aim our microscope towards some of the music biz's biggest recent goings-on. This time, we once again delve into the data behind streaming services to see how music's biggest format is faring amid the COVID-19 lockdown out there. The MBW Review is supported by Instrumental.
---
On Thursday (March 19), MBW predicted that the volume of plays within the latest Spotify Top 200 global weekly chart would fall by 11.4%.
In the end, that was a slightly keen forecast: the final tally of all global streams within Spotify's Top 200 chart last week (from Friday, March 13 to end of Thursday 19) was 1.822bn streams, down by 226m plays – or 11.0% week-on-week.
This, it should be remembered, came in a very quiet period for new releases: the latest Billboard Hot 100 chart in the US, for example, has precisely zero newly-released singles in its Top 10.
That 1.822bn wasn't the lowest figure recorded globally this year, either; that honor falls to the chart w/c January 3, when 1.779bn Top 200 chart plays were registered worldwide on Spotify.
If you look below, you'll spot something interesting: the modern popularity curve of the record business means that, both in the last week of the calendar year (Dec 27) and the first week of the following calendar year (Jan 3), music streaming volume is depressed.
This trend, of course, comes just as releases dry up, and as people who usually listen to Spotify are off work, not commuting and largely residing home.
The signs were there…
---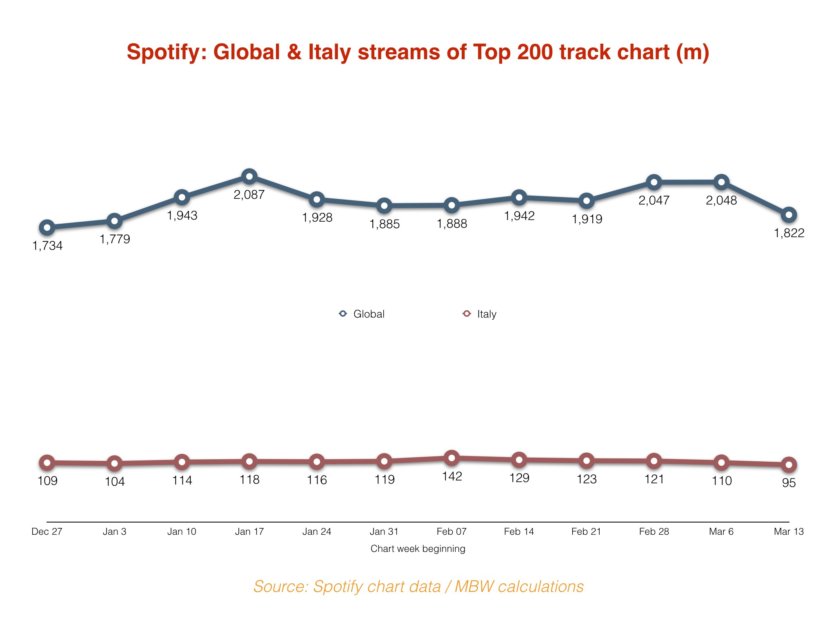 ---
We also now have full weekly data from trusted US market monitor BuzzAngle / Alpha Data as regards the United States last week and… it's a similar pattern to Spotify's global chart.
According to this data, reviewed by MBW, music fans in the United States pressed play on audio streaming services 13.85bn times in the last week (Friday, March 13 through Thursday, March 19).
That was down by over a billion streams – or 8.8% – on the prior week's 15.188bn tally.
These numbers include both premium and ad-supported audio interactive streams in the US from platforms such as Spotify, Apple Music, Amazon Music, YouTube Music and Pandora. (They do not include non-interactive / digital radio services.)
---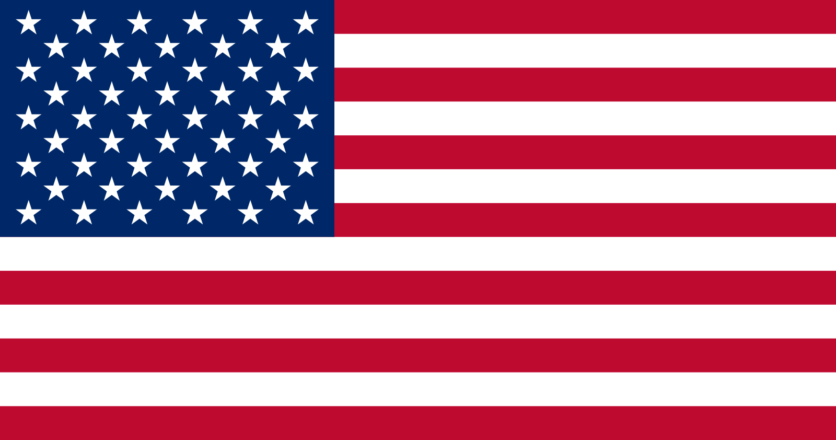 Like with the Spotify global Top 200 chart above, Alpha Data's figures do seem to suggest a material listening slowdown is happening as a result of people staying home due to Coronavirus.
However, once again, this decline should be taken in the context of a slow release week.
This is hardly a big problem for record companies: so long as people at home aren't cancelling their paid subscriptions to Spotify, Apple Music et al, the same amount of subs money is going into the 'big royalty pot' at these companies; it's just that the calculation of who then gets paid what proportion of this money is being determined by fewer streams. (Whether there's an advertising slowdown affecting the equivalent 'big pot' related to 'free' streaming users is yet to be determined.)
One very interesting stat from Alpha Data / BuzzAngle amid all of this: On-demand video streams of music in the US – across both Apple and YouTube's platforms – actually rose in the same chart week that equivalent audio streams were down 8.8%.
In the chart week beginning March 19, says Alpha Data, interactive music video streams in the US climbed 1.3% to 2.73bn.
---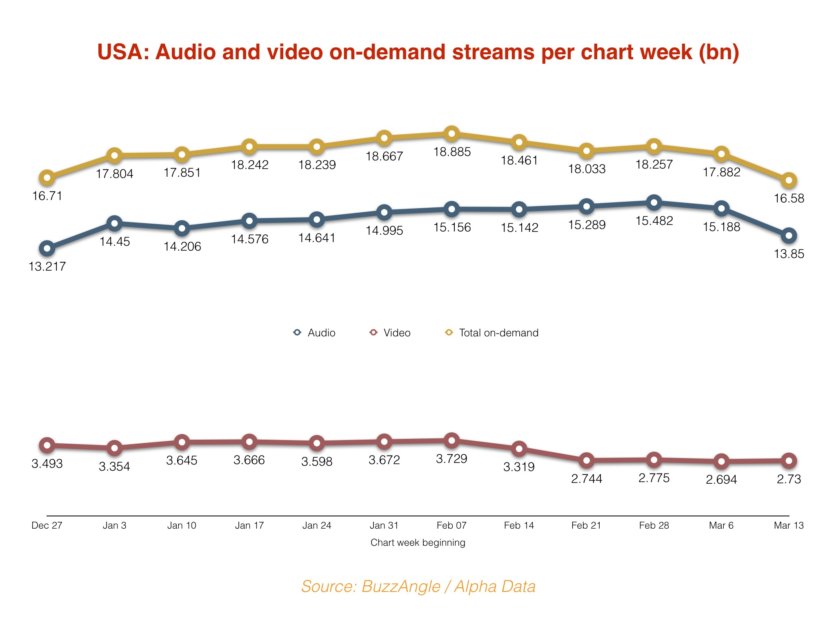 ---

The country that much of the world is transfixed on at the moment – and for far graver reasons than that of the music industry – is, of course, Italy.
The European nation, which now has a larger mortality toll from Coronavirus than China, put its citizens on lockdown on March 9 via a government-mandated, countrywide quarantine.
Alpha Data / BuzzAngle has also been tracking Italy's video streams (from YouTube) as well as on-demand audio streams in the country.
Below, you can see a clear pattern: in the chart week commencing March 6 (i.e. quarantine week) Italy's weekly interactive audio streams dropped 10% to 684.8m.
Yet last week (commencing March 13) that number remained remarkably consistent at 683.1m.
As one influential industry figure told MBW earlier today: "Remember that the hospitality industry – bars, restaurants, hotels – and many others have seen their business go from 100 to zero because of all of this.
"If the music streaming industry is going from 100 to 90, and is then able to stabilize at that level, there is good reason to feel positive."
In Italy last week, music video views (of YouTube) rose 14.5%, according to Alpha Data, to 351.7m.
Another memorable stat from Italy?
According to Radiomonitor data, cumulative 'impressions' of the Top 200 tracks played on radio in Italy last week reached 3.08bn. ('Impressions' in this context equates to the total number of individual 'listens' each song received in the period from every person listening across the week.)
That 3.08bn figure was up 4.4% on 2.95bn in the prior chart week.
---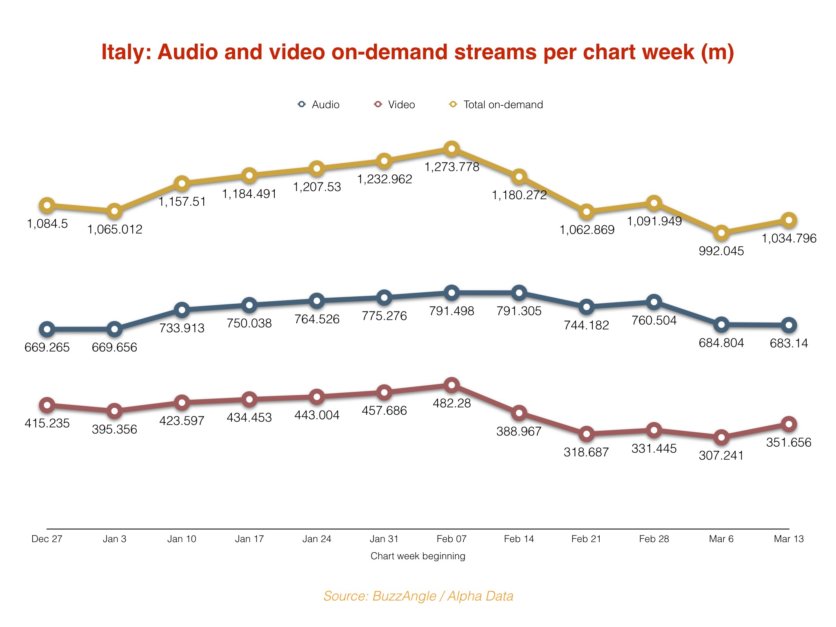 ---
And rounding things off on a brighter note, there's the UK.
According to Official Chart Company stats published in weekly British industry trade paper, Music Week, audio streams in the market actually rose in the last chart week (commencing March 13) by 0.5% – up to 2.25bn.
Video streams were also stable, rising 0.2% in the same weekly period.
[Pictured: Youngboy Never Broke Again, who is currently No.1 on YouTube's artist chart in the USA.]
---

The MBW Review is supported by Instrumental, which powers online scouting for A&R and talent teams within the music industry. Their leading scouting platform applies AI processes to Spotify and social data to unearth the fastest growing artists and tracks each day. Get in touch with the Instrumental team to find out how they can help power your scouting efforts.Music Business Worldwide