MBW's Stat Of The Week is a series in which we highlight a single data point that deserves the attention of the global music industry. Stat Of the Week is supported by Cinq Music Group, a technology-driven record label, distribution, and rights management company.
---
Shazam, the music recognition app acquired by Apple in 2018 for $400 million, has surpassed 70 billion song recognitions since it was launched 20 years ago.
That's according to Apple, which on Friday (August 19), released a timeline of key milestones and stats related to the app on the anniversary of its launch two decades ago.
Shazam launched as a text message service based in the UK in August 2002, letting users identify songs by dialing "2580" on their phone and holding it up as a song played.
They were then sent an SMS message telling them the song title and the name of the artist. Crazy by Gnarls Barkley was the most Shazamed song using the "2580" text service.
In July 2008, the Shazam app launched on Apple's App Store and arrived on Android in October 2008. Shazam was acquired by Apple for $400 million, in September 2018.
In June last year, the app surpassed 1 billion Shazams per month, and in May 2022, it surpasses two billion lifetime installs. The app has over 225 million monthly active users.
In a press statement announcing the 70 billion song recognitions milestone, Apple calls Shazam "a mainstay in popular culture", and adds that "the platform has changed the way people engage with music by making song identification accessible to everyone".
Apple reveals that Drake is the most Shazamed artist of all time with over 350 million Shazams across songs the artist has led or featured on. One Dance is Drake's most popular track on the app, at over 17 million Shazams.
Meanwhile, Dance Monkey by Tones And I is the most Shazamed song ever with over 41 million Shazams. Dance Monkey was also the Fastest track to reach 20 million Shazams, taking 219 days to hit the 20 million mark.
The fastest track to reach 1 million Shazams was Butter by BTS, taking nine days to reach that figure. The track to reach 10 million Shazams the fastest was Ed Sheeran's Shape of You (87 days).
Some other stats revealed by Apple include the first track to reach one million Shazams, which was TiK ToK by Ke$ha in February 2010.
The first track to reach 10 million Shazams was Somebody That I Used to Know by Gotye feat. Kimbra in December, 2012.
In October 2015, Prayer In C (Robin Schulz Radio Edit) by Lilly Wood & The Prick and Robin Schulz, became Shazam's first track to reach 20 million recognitions.
The First artist to hit 1 million Shazams was Lil Wayne in February 2009. Lil Wayne was also the first artist to hit 10 million Shazams (in June 2011)
David Guetta became the first artist to hit 100 million Shazams in May 2015.
Elsewhere, Apple says that Shazam's global charts "have played a crucial role in helping to identify breaking new talent" over the years, citing artists  like Masked Wolf, who was one of Shazam's five Artists to Watch in 2021. Masked Wolf had the the most Shazamed track globally in 2021 with Astronaut In The Ocean.
"You know you've got something special if you see the Shazam stats moving."

Masked Wolf
"The fact that people all over the world took time out of their day to pull out their phone and Shazam my songs is a huge honor for me as an artist," said Masked Wolf.
"You know you've got something special if you see the Shazam stats moving."
Apple also claims that Shazam has "played a key role in bringing local artists to a global audience". Apple Music recently told MBW that the app has played a particularly key role in taking African artists to a global audience on its platform.
The longest-running global No.1 song of 2021 was Love Nwantiti [Remix] by Nigerian artist CKay, which became the second song to ever surpass one million Shazams in a week.
"The story of CKay cannot be told without Shazam connecting me to the world."

CKay
"Shazam has played an impactful role in my career," said CKay.
"It allowed millions of people all over the world to discover me and my unique Nigerian sound. It made me a global sensation even before I started to perform all over the world.
"The story of CKay cannot be told without Shazam connecting me to the world."
---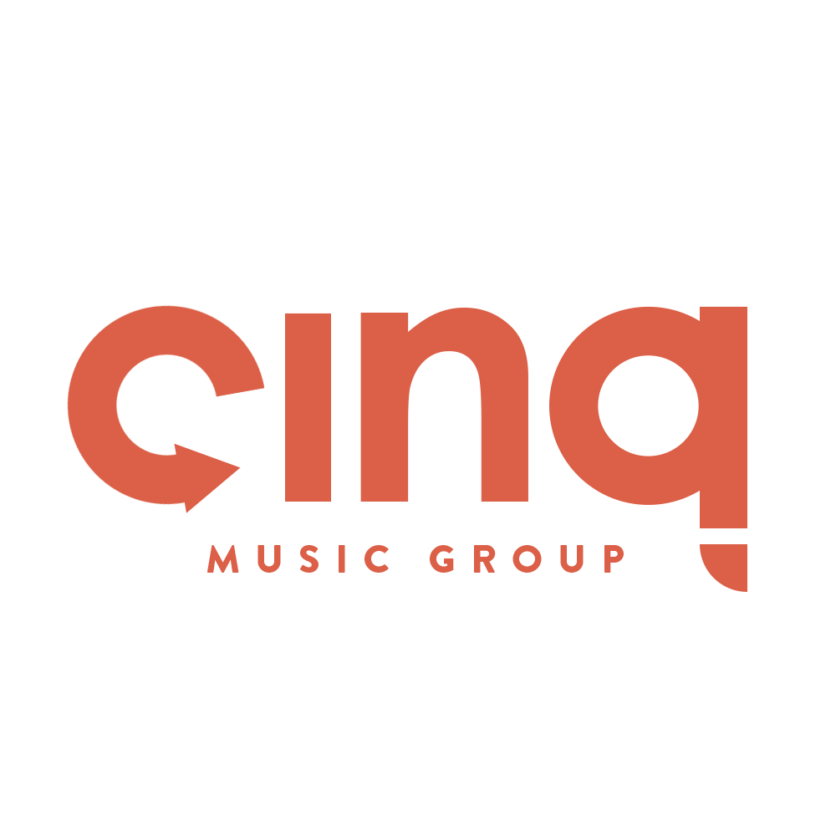 Cinq Music Group's repertoire has won Grammy awards, dozens of Gold and Platinum RIAA certifications, and numerous No.1 chart positions on a variety of Billboard charts. Its repertoire includes heavyweights such as Bad Bunny, Janet Jackson, Daddy Yankee, T.I., Sean Kingston, Anuel, and hundreds more.Music Business Worldwide