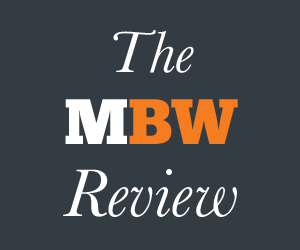 The MBW Review offers our take on some of the music biz's biggest recent goings-on. This time, Murray Stassen takes a gander at Apple's $400m acquisition of Shazam and where it could go – following the deal's official completion earlier this week. The MBW Review is supported by Instrumental.
---
Apple is in a music-streaming arms race. It's getting closer to 50m paying music subscribers worldwide, but remains approximately 39m behind Spotify's premium global user-base.
Does Apple's acquisition of Shazam hold the potential to help launch it towards pole position?
---

---
The significance of the $400m buyout was meaty enough for European Commission regulators to launch an in-depth investigation in April.
There were two key things that the EC was concerned with: firstly, that Apple would remove the option to listen to music discovered through Shazam on other streaming services and, secondly, that Shazam's data would be used to target customers of competing streaming services.
"Our investigation aims to ensure that music fans… won't face less choice as a result of this proposed merger," explained competition policy commissioner Margrethe Vestager in the statement released in April.
The fact that the acquisition eventually received unconditional EC clearance, and has now been officially completed, tells us that Apple made a convincing case to regulators.
Yet now that Cupertino's finest can act freely, the Shazam deal could change the face of music streaming forever.
Here are five reasons why:
---
1. Apple is buying a global music listener data goldmine
Apple being given the green light to buy Shazam means that it's acquiring an app that has around 150m monthly users. Shazam has also been downloaded a billion times in over 200 countries – at least 90 more markets than the group in which Apple Music has launched to date.
Why is this significant?
Because Apple will have access to geo-specific user data for territories it's not even active in (yet), giving it a seriously handy head-start in its understanding of what Shazam's 150m active users are listening to.
This data windfall will surely help Apple bolster its new music and music discovery capabilities – an area in which Daniel Ek's Spotify famously excels.
Apple gaining a better understanding of the artists its consumers follow – as well as the type of music they listen to, and when they're most active – could inform any number of useful things. Think territory-specific artist exclusives, artist-led video content, 24-7 Beats 1 radio programming schedules, or even a completely new music discovery service.
A final note on this – Apple's acquisition of music data analytics company Semetric in 2015 came six months before Apple Music was launched.
---
2. Apple's not just getting an app – it's getting Shazam's engineers… and nearly two decades of R&D
When Apple confirmed the acquisition in December and said that it was "thrilled that Shazam and its talented team" would be joining its ranks, it wasn't just flaccid PR talk.
Shazam's engineers really are talented and its proprietary software really is advanced – and has been over a two-decade gestation.
In the late nineties, Shazam headhunted top engineers from Stanford and MIT to help develop the software – with guidance from prominent sound expert, Professor Julius Smith.
It was through this recruitment drive that they found Shazam's chief scientist, co-founder and original algorithm inventor Avery Wang – a mathematics and digital processing specialist. (Wang is the only co-founder still with Shazam.)
Apple will be able to put almost unlimited resources behind developing Shazam's technology and audio software engineering talent.
This means that every audio aspect of all Apple products – whether handheld, desktop, laptop or home and car entertainment (we'll come back to these last two) – are going to get vastly better over time. That's not to mention the enhanced features Apple Music and Siri will have as a result of the forthcoming deep implementation of Shazam's research and systems.
Or the fact that loss-making Shazam, safely nestled in a company with over $240bn in cash, now doesn't need to sweat about its balance sheet. At all.
---
3. Apple might make Shazam… a different Shazam
Apple revealed this week that it'll be rolling out an ad-free version of Shazam for all users.
The big question in reaction: what about Spotify?
As pointed out by the European Commission, Apple potentially cutting off traffic from Shazam to Spotify would be a major commercial blow to the Swedish company.
There are many ways this could eventually play out, including:
The integration with Spotify is (inevitably?) cut off and Shazam users can only listen to music they discover via Apple Music;
Shazam is fully integrated with Apple Music, meaning the music recognition function has to be accessed via Apple Music's app on Android, or via the native Music app on iOS. Again, this would mean no more Spotify on Shazam;
The standalone Shazam app is maintained and still links to Spotify – allowing Apple to potentially monitor what on Spotify its audience is jumping towards. However, this would be (i) An unprecedented business decision for Apple to make; and (ii) Arguably in contravention of whatever Apple agreed with the EC. Keep an eye out…
---
4. shazam's research and technology could give apple a much-needed boost in the smart speaker market
Apple's HomePod is not selling as well as Amazon's Echo or Google's Home smartspeaker.
According to a Q1 2018 report by researchers Strategy Analytics, the HomePod only shipped 600,000 units across the period – compared to 4m for Echo and 2.4m for Home.
Apple's 6% market share of these shipments (compared to Amazon's 43.6% and Google's 26.5%) could be a result of the product being brought to market relatively late in the game. Or could it be its price point.
But one thing seems to be unanimous among reviewers: HomePod is just not as "smart" as its competitors.
If smart speakers are changing the music industry as we know it, then Apple can't afford for Google and Amazon's voice assistance technology to be outpacing its own.
That's where Shazam comes in.
As Siri inevitably becomes more responsive, so will Apple's voice-activated hardware.
This could make future generations of the HomePod a more attractive offering for consumers – and Apple Music usage will be boosted as a result.
Prepare for a future where Siri acts as Apple's ears and voice… and Shazam acts as its ears.
---
5. Apple needs shazam to help it improve its In-car entertainment offering
Apple's not only facing tough competition in the home entertainment realm, it's also got in-car entertainment competition to worry about.
There's no doubt that the company would love for anyone acting out their own version of Carpool Karaoke to be doing so via Apple Music and Apple CarPlay.
A key feature of Apple's in-car entertainment control system, CarPlay, is voice-controlled via Siri.
CarPlay allows drivers to control everything from climate and seat settings to phone calls and, crucially, audio sources and radio stations.
And so, the clearance of Apple's acquisition of Shazam couldn't have a come at a better time.
Apple will be watching Pandora's $3.5 billion acquisition by SiriusXM very closely, because Sirius is so well established in the in-car entertainment world. As stated by Roger Lynch, Chief Executive Officer of Pandora: "The powerful combination of SiriusXM's content, position in the car, and premium subscription products, along with the biggest audio streaming service in the U.S, will create the world's largest audio entertainment company."
Another company looking to muscle in on the in-car entertainment space is Amazon, which recently revealed that it's releasing a developer kit to help car-makers include Alexa in in their vehicles' dashboards.
Again, the integration of Shazam's technology with Siri will allow Apple to make huge strides here, propelling the company one step closer to global music streaming domination in the car, at home and on handheld devices.
---

The MBW Review is supported by Instrumental, which powers online scouting for A&R and talent teams within the music industry. Their leading scouting platform applies AI processes to Spotify and social data to unearth the fastest growing artists and tracks each day. Get in touch with the Instrumental team to find out how they can help power your scouting efforts.Music Business Worldwide