MBW's World Leaders is a regular series in which we turn the spotlight toward some of the most influential industry figures overseeing key international markets. In this feature, we speak to Nina Rabe-Cairns, Managing Director, APAC for Ingrooves Music Group. World Leaders is supported by PPL.
---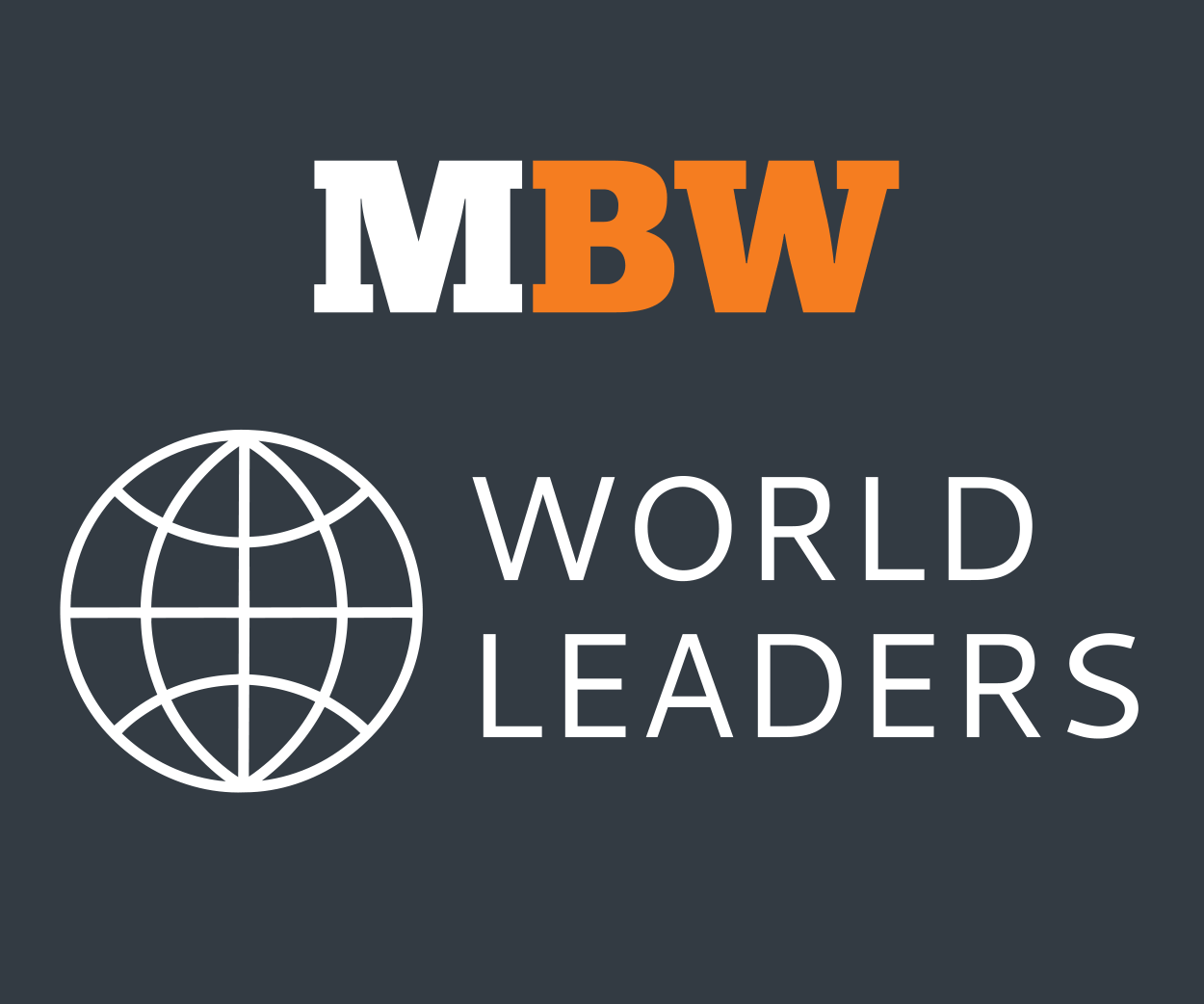 Asia Pacific is a significant contributor to global recorded music revenues.
Within the wider region, according to the IFPI, Australiasia contributed 2.2% of worldwide recorded music revenues in 2021, while Asia accounted for 23% of the global market.
Having launched operations in South Korea and Japan over the past couple of years, as well as operating in Australasia, plus the likes of the Philippines and Thailand in Southeast Asia, Universal Music Group-owned independent distributor Ingrooves Music Group is becoming a prominent player in the APAC-based artist services space.
The APAC region is geographically vast and culturally complex, and building a business there comes with its unique challenges. Commenting on the intricacies of doing business in the wider region, Nina Rabe-Cairns, Managing Director, APAC, at Ingrooves, says that "it isn't a region to apply a one size fits all strategy".
The Sydney-based exec, who oversees Australia, New Zealand, Japan, Korea, and Southeast Asia at Ingrooves, explains that the distribution company has doubled the size of its APAC team within the last 12 months, focusing on hiring executives with local knowledge.
"We've built local teams in our key growth markets and added crucial support positions for our labels and artists," explains Rabe-Cairns.
"We had to hire the right local experts, learn about each individual country and decide what approach would work best to successfully launch Ingrooves."
One such expert is Guji Lorenzana, who was appointed Country Manager for The Philippines when the company expanded into the market in early 2022.
Ingrooves' Rabe-Cairns says that the Philippines is "booming" for the company at the moment.
The exec also cites South Korea, led by country manager Heejin Shim, as another highlight for Ingrooves in the wider APAC region.
Rabe-Cairns says that Shim  and the company's team in South Korea "are at the forefront of exporting K-Pop artists globally".  "They are a force to be reckoned with," she adds.
Commenting on business trends originating from South Korea specifically, Rabe-Cairns says that Ingrooves has "been noticing that artists from other genres and countries are starting to explore how to adopt K-Pop strategies".
---
Rabe-Cairns, who began her career as a journalist and news presenter, joined Ingrooves in 2020 after several years at Spotify, where she served as Senior Editor/Playlist Curator and Market Strategy & Operations Manager for Australia and New Zealand.
Prior to Ingrooves, Rabe-Cairns worked as a Senior Brand Marketing Manager for Nickelodeon and Head of Content for Viacom's digital editorial team, working on MTV and Comedy Central.
The exec landed her first job in the music business as an intern at Glitterhouse Records in Germany in 2001.
"Glitterhouse are often referred to as 'the label that brought grunge to Germany' as they used to handle the European distribution for Sub Pop with bands like Nirvana and Soundgarden in the late 80s/early 90s," remembers Rabe-Cairns.
"Even though I could have happily settled for a career in music here and there, life took me on a detour to radio journalism and digital editorial & marketing before returning to music with roles at MTV, Spotify, and now Ingrooves."
Here, in MBW's latest installment of our World Leaders series, Nina Rabe-Cairns, Managing Director, APAC for Ingrooves Music Group, tells us about the challenges and opportunities in the wider APAC region…
---
You joined Ingrooves in 2020. What have been some of the biggest highlights so far?
I started at a very exciting time which wasn't long after the full acquisition by Universal Music Group in 2019. Watching this company grow so much over the last couple of years and working alongside experts in their field who are very passionate about helping independent labels and artists navigate the biggest challenges in the modern music business has been incredible.
I'm also very excited about Ingrooves becoming part of Virgin Music Group, the newly formed global independent music division of Universal Music Group.
I'm deeply grateful for the trust I've been given by Ingrooves, but also from our new Co-CEOs of Virgin Music Group, JT Myers and Nat Pastor, and from UMG overall.
---
You oversee Australia, New Zealand, Japan, Korea, and Southeast Asia – What are the biggest challenges for the music business in this wider APAC region?
This doesn't only apply to APAC; the biggest challenge this year for the music industry will be how to build frameworks around the exponential growth in short-form video consumption and user-generated content (UGC) and extract real fan bases from that, as well as pushing for reliable and fair monetization models for artists and rights holders in general.
Many countries in Asia are far ahead with this audience shift: in Thailand, for example, we already have ad-supported video streams being the biggest revenue driver in recorded music. Paying close attention to audience behavior in these more advanced video-first markets will be extremely valuable for the rest of the world.
What are the biggest business trends/opportunities in the wider APAC region that you can tell us about?
Besides this shift to short-form video and UGC, there's a lot of buzz around the global K-Pop explosion. Other Asian countries are keeping a close eye on South Korea; there is a lot of discussion happening around how to replicate this success story with the likes of J-Pop in Japan, P-Pop in the Philippines, and so forth. You can find a localized version of this phenomenon in every Asian country.
K-Pop fans are without a doubt the most loyal and committed audience there is, and in the current music economy close and lasting relationships with your audience are essential.
---
In which specific markets in the APAC region are you currently seeing the biggest growth?
The Philippines is a booming market for us at the moment, Guji Lorenzana, our country manager in the Philippines and his team have secured partnerships with some incredible labels, most recently signing Tower of Doom. Heejin Shim (country manager) and the rest of the South Korean team are at the forefront of exporting K-Pop artists globally, they are a force to be reckoned with.
The Australian business development team, Rubi Piekalns and Jack Limmer, had a strong start into the new year as we've just announced our partnership with Teamwrk Records along with the news that global hitmaker Masked Wolf (pictured) returned to his original label globally. We have another year with ambitious growth plans ahead of us but I'm confident that it'll be another very successful one.
---
What trends are you seeing in specific markets in the APAC region that you're particularly excited about, or that you think could have a global impact in 2023 and beyond?
As I said before, artists from countries like Japan or especially South Korea have established unparalleled relationships with hyper-loyal fans. That fandom is deeply personal; loving and supporting that one artist or band is part of a fan's identity.
In a world where 100,000+ new tracks are getting released on DSPs every day while potential fans are getting distracted by an abundance of digital content, building a lasting and loyal fan base for your music is crucial.
As a distributor, it's our mission to deepen that artist-fan relationship and to help find those high-value audiences that can turn into lasting fandom. Our AI and machine learning technologies are very important vehicles to achieve this.
---
Asia is one of the fastest-growing digital music markets in the world, how does this growth trajectory in the wider region tie into Ingrooves' strategy?
UGC (User-Generated Content) is becoming increasingly important as a source of revenue for labels and artists as music consumption is growing rapidly on short-form video platforms.
Our latest patent expands the existing Ingrooves AI marketing technology and analyzes UGC trends as well across multiple platforms. This helps labels and artists not only to identify viral tracks earlier, but they are also able to differentiate whether this is likely just a moment on that specific platform or if there is potential to convert this to listenership on DSPs.
Markets like Thailand are already at the forefront with ad-supported video streams being the biggest source of revenue for recorded music. I expect that we'll see a lot of these exciting viral music moments happening in APAC countries this year, and the learnings will continue to inform our ongoing global strategy in that area.
---
What is Ingrooves hoping to achieve in the APAC region in 2023 and beyond?
APAC is rather young within Ingrooves compared to other more established regions, which is very exciting for us. In some of the APAC countries, we've just launched local offices within the last 18 months. It's really a mutual learning experience. We're a services company first and foremost, and want to offer domestic labels in all APAC countries great global opportunities to grow their businesses and help their artists expand their audiences.
In order to be highly effective in this effort, we need to understand the local business practices and needs, the culture and, of course, the audiences.
---
If there was one thing you could change about the music business, what would it be and why?
The music industry must continue and expand its efforts to ensure everyone feels safe and protected at work, and we as an industry have to collaborate to achieve this.
A diverse workplace is a key driver here. Bringing people together from different backgrounds and experiences doesn't only create a safer work environment, it's also scientifically proven that it helps boost creativity, innovation, and performance, which is better for business.
---

World Leaders is supported by PPL, a leading international neighbouring rights collector, with best-in-class operations that help performers and recording rightsholders around the world maximise their royalties. Founded in 1934, PPL collects money from across Africa, Asia, Australia, Europe, and North and South America. It has collected over £500 million internationally for its members since 2006.Music Business Worldwide