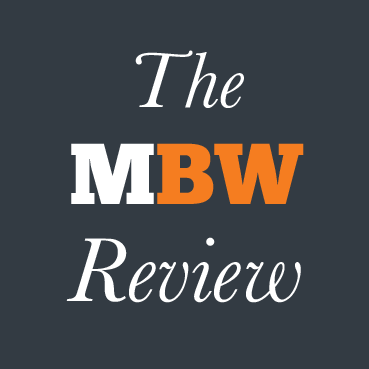 The MBW Review is where we aim our microscope towards some of the music biz's biggest recent goings-on. This time, we explore the current backlash in the US against ByteDance-owned video sharing app, TikTok. The MBW Review is supported by Instrumental.
---
TikTok, the whimsical video sharing app that catalyzed the virality of global hits like Old Town Road and Dance Monkey , is currently feeling the full force of a major geopolitical stand-off.
The ByteDance-owned company is caught in the middle of a trade dispute between China, the UK and the US, not to mention a re-election bid by the latter nation's President, whose campaign has started running ads on Facebook and Instagram suggesting that TikTok is "spying" on its users.
The suggestion that TikTok is sharing user data with the Chinese Government, vehemently denied by the company, is fast gaining momentum in the White House. And the solution demanded by some key figures in Washington is fast turning into a very real possibility: the outright banning of the app in the United States.
At this stage, TikTok has a few (deliberately?) obvious options to avoid being banned by Donald Trump.
Firstly, as White House adviser Larry Kudlow has suggested, TikTok could separate from ByteDance and operate as an independent US firm. A group of ByteDance's US-based investors are already reportedly holding preliminary talks to acquire a majority stake.
President Trump would no doubt love the boost that kind of deal would bring the USA's GDP, especially amid a pandemic-hit economy.
Alternatively, like Tencent Music Entertainment before it, a portion of TikTok could be spun off on a Stateside stock market. (Again, Trump – who often publicly espouses US stock market index valuations – might enjoy this. Particularly as, according to a Bloomberg report, ByteDance's own valuation on private markets has spiralled above $100bn.)
Yet, as we asked on Monday, what if an American company just bought the entirety of TikTok?
The obvious next question: which US companies might be tempted by such a deal – and who could afford it?
One company that comes to mind is Apple.
Here's three reasons why – if TikTok was on the market – it could make total sense for Tim Cook's Cupertino-headquartered company, which has $192.8 billion cash in the bank, to buy the app…
---
1) TikTok's Advanced artificial intelligence capabilities…
TikTok's global addictive appeal is no accident. The app's advanced artificial intelligence capabilities and powerful recommendation algorithms are key factors behind the 68 billion hours spent by its users in the app last year.
Case in point: respected investor and tech industry commentator Connie Chan recently wrote a piece in which she called TikTok "the first mainstream consumer app where artificial intelligence is the product".
That is, explains Chan, compared to the likes of Instagram, or even Spotify or YouTube which use "AI as a tool instead of the actual product".
Chan continued: "I believe TikTok's rise signals a new era of AI consumer apps. 
"Not only can the learnings from TikTok be applied to a vast range of consumer behavior — reading news, listening to music, making purchases — but also Chinese entrepreneurs are already applying learnings to new categories such as dating, learning, and recruiting."
In an increasingly competitive music streaming market, with Apple Music's primary rival Spotify known for excelling in content recommendation, TikTok's AI baked into the the Apple Music ecosystem could be Spotify's kryptonite.
Don't forget, Apple is also known to part ways with its cash reserves for AI and machine learning-related acquisitions, having bought A&R-boosting music analytics startup Asaii in 2018, just three weeks after it completed the $400m buyout of audio recognition platform Shazam.
---
2) TikTok's workforce…
One thing that Apple and TikTok have in common is their shared commitment to American job creation.
"You'll find Apple employees, suppliers, and app developers working in every state, in communities large and small, and in thousands of professional fields," claims Tim Cook's company, which directly employs 80,000 people in the United States.
TikTok, meanwhile, has been on a major hiring spree in recent months, with its US workforce nearly tripling, from 500 in January, to around 1,400 today, according to Axios. Axios also reports that TikTok wants to hire an additional 10,000 American employees over the next three years.
TikTok's heavyweight US recruitment drive over the past few months resulted in the appointment of cyber security industry veteran Roland Cloutier in March as Chief Information Security Officer (CISO) in an attempt to address privacy concerns.
TikTok's recent senior music hires, meanwhile, include the likes of former WMG execs Ole Obermann and Tracy Gardner, who joined as Vice President, Global Head of Music and Head of Label Licensing respectively. And don't forget TikTok's new Los Angeles-based CEO Kevin Mayer, a highly regarded former Disney executive.
Then there's TikTok's engineers. The platform has recently been actively recruiting developer talent with expertise in immersive design and games development, including Unreal Engine, owned by Epic Games (in which Sony Music recently acquired a $250m stake).
In terms of its workforce and recruitment ambitions alone, the hypothetical acquisition of TikTok by Apple would be a major win for the latter company, which would welcome TikTok's talent across creative, software development, licensing, policy, privacy and security.
It would also undoubtedly please Donald Trump, whose action on employment recovery mid-pandemic is being closely monitored as the November election looms…
---
3) user acquisition, data and music streaming competition…
The last time Apple Music publicly shared any user numbers was in June last year, when SVP of Internet Software and Services Eddie Cue (pictured inset) said that Apple had surpassed 60m subscribers, a number which included free trialists. Some estimates suggest Apple Music's total subs number might now land somewhere between 70m and 80m.
Daniel Ek's Spotify, meanwhile, had 130m Premium subscribers globally at the end of Q1 2020 (ended March 31), which was up by 6m subscribers vs. the end of the prior quarter (Q4 2019) and up by 30m (+31%) year-on-year.
Spotify's total monthly active users (MAUs), including subscribers plus free/ad-supported users, hit 286m in Q1 2020, up by 15m quarter-on-quarter and by 69m (+31%) year-on-year. 
Apple clearly needs to work on its user acquisition then, and it only needs to look at ByteDance's strategy with its Resso music streaming app in India to see how TikTok might help.
As reported by The Next Web, TikTok started to direct its users to Resso in May, whenever a song being heard by a TikTok user was also available on its sister subscription app.
"What's more," adds the TNW's report, "Resso shows you the back button, so you can go right back to TikTok and resume watching videos."
Think about it. TikTok has 800m daily active users and was the world's second-most downloaded app in 2019. It also crossed 2 billion global downloads in April, with 165m lifetime downloads as of April in the US alone.
There are an estimated 80m daily users in the US.
As we saw with Apple's Shazam buyout two years ago, the completion of a deal of this size would likely be subject to anti competition scrutiny, but, as we also saw with that acquisition, there's a good chance Apple could make a convincing case to regulators.
Not only would the acquisition of TikTok give California-based Apple access to the app's valuable user data, which could help inform decisions around everything from new playlists, to radio shows and artist exclusives, it could also up-sell those TikTok users to Apple Music with one simple button.
If, purely for argument's sake, you applied Spotify's 46% current global conversion rate from free to premium to a potential TikTok/Apple integration, Apple Music's subscriber base would overtake Spotify's in no time…
---

The MBW Review is supported by Instrumental, which powers online scouting for A&R and talent teams within the music industry. Their leading scouting platform applies AI processes to Spotify and social data to unearth the fastest growing artists and tracks each day. Get in touch with the Instrumental team to find out how they can help power your scouting efforts. Music Business Worldwide