MBW's Stat Of The Week is a series in which we highlight a data point that deserves the attention of the global music industry. Stat Of the Week is supported by Cinq Music Group, a technology-driven record label, distribution, and rights management company.
---
There was a minute there when YouTube Music risked looking like a bit of an also-ran in the global streaming race.
That view was somewhat punctured in May last year when the service surpassed 15m global subscribers (including free triallists) nearly four years after its original launch, and a year after it was re-launched as a standalone subscription service.
Yesterday (October 29), YouTube parent Alphabet gave us an update on YouTube Music's progress as a subscription app, with news of an important milestone.
Speaking to investors on a Q3 Alphabet earnings call, the media giant's CEO, Sundar Pichai, said: "YouTube subscriptions continue to grow. YouTube now has over 30 million Music and Premium paid subscribers, and over 35 million including those on free trials."
Consumers can subscribe to YouTube Music in two ways: as a subscriber to the app itself (standard individual price in the US of $9.99 per month) or via an $11.99 per month subscription to YouTube Premium, which bundles in access to paid-for YouTube Music.
"YouTube now has over 30 million Music and Premium paid subscribers, and over 35 million including those on free trials."

Sundar Pichai, Alphabet
The last official update we received from Alphabet on the subscriber level across these two services referred to Q4 2019 (i.e. the end of last year), when YouTube Music had 20m paying subscribers.
YouTube has therefore added 10m subscriptions to its Music app, globally, in the past nine months.
Spotify, of course, remains the most popular subscription music app worldwide. We discovered yesterday in SPOT's own Q3 results that it now counts 144m paying subscribers worldwide.
In the same Jan-Sept time period that YouTube Music has added 10m subscribers this year, Spotify added 20m, moving its subs base up from 124m at the close of 2019 to 144m today.
---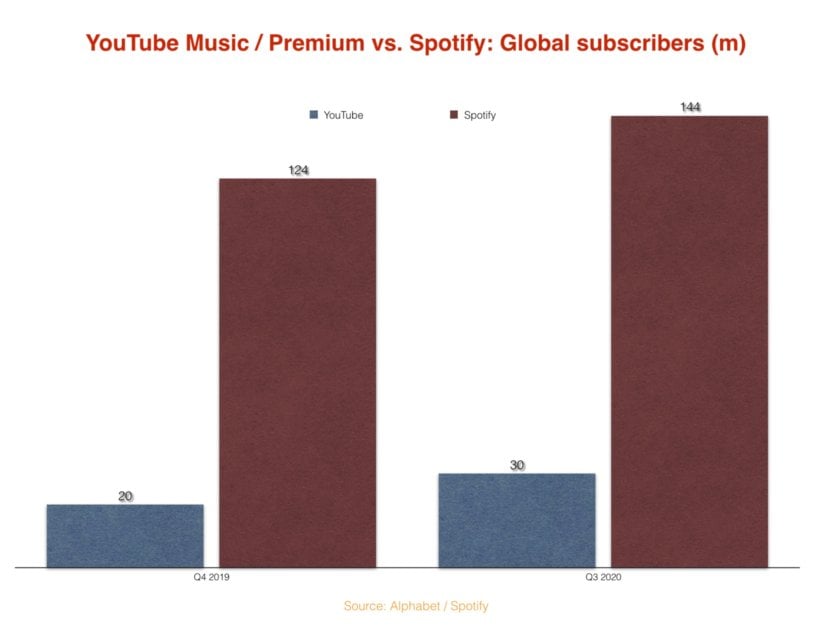 ---
MBW's Stat Of The Week: YouTube Music now has more than 30m paying subscribers, up 10m from the 20m it counted at the end of 2019. Spotify has grown its Premium subscriber base by 20m in the same time period.
---
The other big statistic revealed by Alphabet of interest to the music industry yesterday was the advertising turnover of YouTube.
According to Alphabet's Q3 2020 fiscal filings, YouTube generated $5.04bn from ads in the three months to end of September this year.
That was up by over $1.2bn on the $3.80bn YouTube generated from ads in the same quarter of 2019.
Breaching the $5bn quarterly ad revenue threshold is made all the more remarkable for the fact that the pandemic appeared to stifle YouTube's ad revenues in Q2 2020, which at $3.81bn were only slightly up on the $3.60bn the platform generated in Q2 2019.
If YouTube can generate another $5bn in Q4, it will put the platform in contention of turning over more than $18bn from ads across the course of (the COVID-19-defined) 2020.
---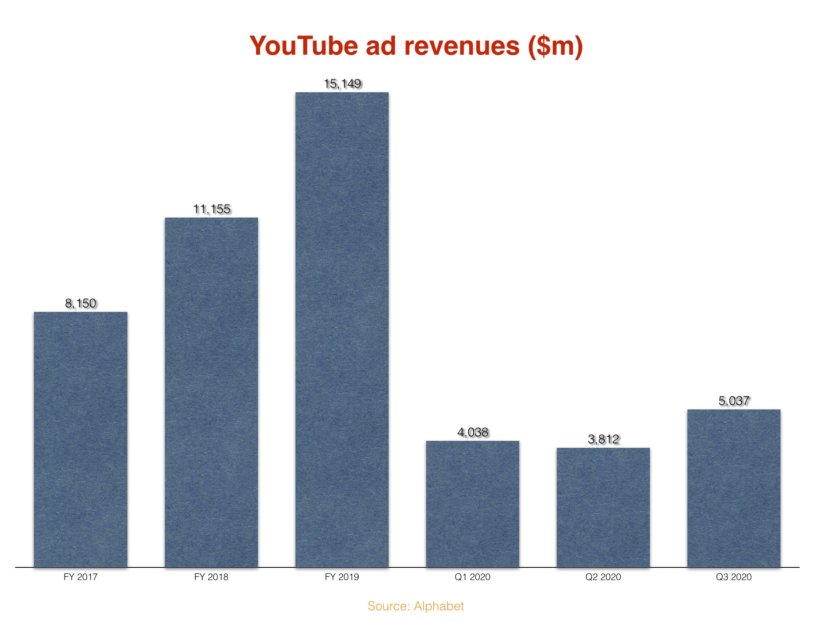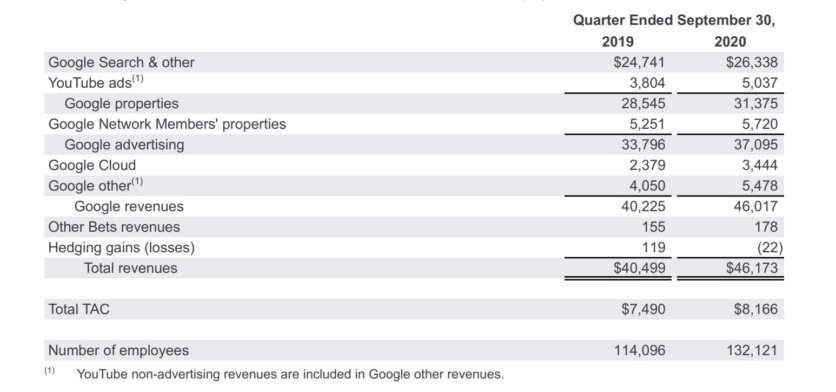 ---
Of course, for music industry rightsholders, the big question will be how big a slice of that $5bn-plus in quarterly advertising dollars is getting paid out to the music industry.
Los Angeles-based analytics firm Pex recently released a report suggesting that music became "more valuable" on YouTube in 2019 vs. 2018.
Pex's data shows that, despite making up just 5% of all content on the platform, music videos accounted for 22% of all YouTube views last year, a 2% increase on 2018.
In addition, Pex noted that music videos were responsible for 83% of videos exceeding 1 billion views on YouTube last year.
---

Cinq Music Group's repertoire has won Grammy awards, dozens of Gold and Platinum RIAA certifications, and numerous No.1 chart positions on a variety of Billboard charts. Its repertoire includes heavyweights such as Bad Bunny, Janet Jackson, Daddy Yankee, T.I., Sean Kingston, Anuel, and hundreds more.Music Business Worldwide