MBW's Inspiring Women series profiles female executives who have risen through the ranks of the business, highlighting their career journey – from their professional breakthrough to the senior responsibilities they now fulfil. Inspiring Women is supported by Ingrooves.
---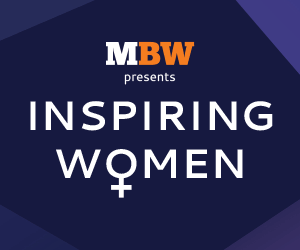 "This business is built on passion. I wholeheartedly believe that if you're not truly passionate about music, you shouldn't be in it."
There's no doubting Michelle Jubelirer's passion for artists. Probe her about Halsey, Migos, Fletcher, Paul McCartney, Lil Baby, Beck, Maggie Rogers, Vince Staples or a bundle of other Capitol Music Group– affiliated acts, and she'll speak in remarkably animated, passionate tones about each of them in kind.
The same goes for Frank Ocean, Odd Future, Pharrell, Ke$ha, M.I.A and others she represented earlier in her career as a partner at law firm King, Holmes, Paterno & Berliner, where she spent eight years before joining CMG in January 2013 as Executive Vice President.
Pennsylvania-raised Jubelirer stepped up to Chief Operating Officer at Capitol in 2015, as a clear No.2 to the label group's Chairman & CEO, and the individual who hired her, Steve Barnett. Yet to give the impression of a frictionless journey to the top of the music industry would do Jubelirer's ascent a disservice: as she explains in this interview, her life has thrown up the kind of obstacles, setbacks and misfortune you wouldn't wish on your worst enemy – and she's come through it all, flourishing (not least thanks to some very sound advice from her mother).
Although Jubelirer has concerns about the modern industry – and its audiences' propensity to remember single tracks over the artists who make them – she is generally positive about music's future, especially at CMG, which she believes is completely unique in the modern business for the broadness of its tastes and the vastness of its ability to promote artists. (CMG's portfolio of US labels, to remind you, includes Capitol, Astralwerks, Motown, Capitol Christian Music Group and Blue Note, amongst others, plus services and distribution powerhouse Caroline.)
Jubelirer began her career as an M&A attorney in New York before joining Sony Music in 2003. Today, with an office on the executive floor of the iconic Capitol Tower in Hollywood, there's no doubting that she's made it to the top – literally.
Yet, she says, there's still plenty more she wants to achieve on behalf of talented people…
---
In 2013 you left a very successful career as an artist lawyer to join Capitol Music Group. Why?
I put a lot of thought into that decision. I loved my clients; I was incredibly fortunate to have such successful and forward- thinking clients who really further solidified my love for music. But when Steve [Barnett] approached me with the opportunity, I realized that I'd love to have a bigger impact on the industry as a whole, and that I could only do that within the belly of the beast, so to speak.
It was becoming clear that it was getting harder for artists to break in a day and age where there's so much noise out there. I felt that, in order to do that, there couldn't be the friction that had sometimes historically existed between labels and artists, andI wanted to have an impact on that by bringing true artist advocacy to the table.
---
Do you feel like you've achieved that?
Yes. We present the label's view, but if we cannot convince an artist it's the right way forward, we will always go with their choice – always. I don't think many companies, if any, could say the same.
---
What's the proudest moment of your career so far?
I'll stick with the Capitol Music Group portion of my career, and three moments that particularly stand out to me.
We were all so proud that in 2015 Capitol swept the big five awards at the Grammys with two artists, Sam Smith and Beck. That was incredibly gratifying after a two year heavy lift. [Capitol was resuscitated as a frontline label by Universal after it acquired EMI in 2013. As such, Steve Barnett built his team, and they built CMG's roster, largely from scratch.]
Another proud moment of sorts is that we've really shown a dedication to urban music, because Capitol wasn't in the game there [before]. Our incredible partnership with Quality Control, the bet we took on each other, that's been very gratifying.
And then the third moment was in New York City during Grammy week this year, watching Halsey host and be the musical guest on Saturday Night Live. Embarrassingly, I teared up because I was so incredibly proud of her. She killed it. I believe Halsey is poised to be one of the very biggest pop stars in the world. She has the vision, the ambition, and the talent.
---
What's been the biggest challenge of your career to date?
It's not unique to me; it's the same business challenge faced by anyone working in the music industry today. In the streaming world, it's incredibly tough to break an artist as opposed to a song – and that's a challenge we live with day-in, day-out.
My biggest challenge in this job [as COO] is that I'm often the one who has to deliver tough news – that's a tremendous responsibility that I take seriously and personally. And I always try and deal with it directly, honestly and from the heart.
---
What are your ambitions for Capitol Music Group now as we stand today?
Over the last two years, we broke more artists  than other label group, and last year we also grew more market share than any of our competitors. We also believed in independent distribution before it was en vogue, so it would be great to be the No.1 label group in the next few years.
That seemed incredibly far away in the beginning and now it feels like it's in striking distance. While retaining that ambition, we go to great lengths to continue to foster the careers of artists who will stand the test of time.
---
What's Steve Barnett like as a boss?
I was never a big athlete when I was a kid; I had an obnoxious tennis coach once, but that was about it. But I saw other people I knew being coached, and how that helped them to really thrive.
Steve was coached in his career and is now the coach to me and many others. We get into tremendous and spirited debates with each other. We agree 95% of the time, and during the 5% of the time that we disagree, I know that I'm being heard. Steve will occasionally change his mind based on what I've said, and then other times he'll end the debate with, 'I'm the boss!'
One story that really shows who Steve is happened about a year into my tenure here, when I found out I was pregnant. I was nervous to tell him because I was dedicating my life to rebuilding Capitol, and I knew this would change things in the short term. I walked into Steve's office to tell him and his reaction was so gratifying: he was actually excited. He told me I could do this, and that he was thrilled I was starting a family and a new career all in one.
It would also be remiss of me not to mention Lucian [Grainge], who has been our chief supporter, not only by acquiring EMI, which took real vision and guts, but then allowing Steve and I to completely reorganize Capitol Music Group. That couldn't take place in a quick time period, and Lucian – with his team of Boyd [Muir], Michele [Anthony], Jeff [Harleston] and Will [Tanous] – have all been such major pillars of support in enabling us to achieve our vision.
---
What were like in school – what was your personality type?
I was studious, very social and outspoken. Those characteristics have not gone away. I knew from a relatively young age that I wanted to stand out and be heard. My sole motivation for graduating at the top of my high school class was so that I could speak at the graduation ceremony; I wanted to tell everyone that they should not be constrained by growing up in our small town of Altoona, Pennsylvania. That they should pursue their dreams despite starting out in the middle of nowhere.
---
What did your parents do?
My dad died when I was three – he was a lawyer. And my mother was a speech and hearing therapist, but somewhat stopped working when she became pregnant with me. Once my dad died, she had to get it together and support our family. She became the Head of Special Education, and went on to become an elementary school principal.
I used to watch my mom work crazy hours and always say to her, 'They don't pay you enough for how much you work.' On top of it all, she would purposely only work in schools that had high poverty rates in order to make the biggest impact possible.
---
Have you been able to make her life more comfortable?
My mother lives here [in Los Angeles] and I see her all the time. She's my best friend and of course I always offer, but somehow, given what she did for a living, she has managed to save money and really take care of herself. She's the most incredible person I know. The lessons my mother taught me from a young age have been invaluable.
I continue to learn from my tribe of women, like Jody Gerson and Michele Anthony, and my contemporaries like Sara Newkirk Simon – we all push each other, offer advice to one another and are there for each other. My sounding boards are not only women, of course; my partner Keith is certainly one, and I couldn't even begin to quantify what I've learned from Steve.
---
What did your mother teach you?
She taught me so many lessons that I live by every single day of my life. She taught me to always be authentically yourself and to do the right thing. Subtext: don't be an asshole.
She also taught me, from a young age, to be impeccable with your word. She taught me to under-promise and over- deliver, which I tell people here on a daily basis – I get upset when the opposite happens. Perhaps because I was an only child, surrounded by adults, she also really instilled in me to never be intimidated by anybody. And that no matter how vaunted someone is, everyone's fallible. She told me to never say, no matter what stage I am in my career, 'That's not my job.' She taught me to do my best and to always be willing to roll up my sleeves and get the job done.
My mom was once honored as Woman of the Year in Pennsylvania. That definitely instilled in me that ambition isn't something to be embarrassed about. I think, sadly, a lot of women are sometimes embarrassed to be ambitious – I'm certainly not.
---
What was your driving ambition in your early career? Was it money?
After my dad died, I watched my mom scramble to figure out how she was going to take care of us. So I knew that from an uncomfortably young age that I couldn't rely on anyone to take care of me – that I needed to find a job where I was going to be able to take care of myself financially.
As I got a little older, I also knew that I wanted to marry that up with something I was passionate about. I watched my mother going through a lot of personal struggle, obviously, but there was always music in the background. I saw how music was something that got you through the tough times. In my wildest dreams, I didn't think I'd ever get here, but I knew this was the direction I wanted to take.
---
Have you faced any undue professional barriers because you're a woman?
Women in this business ask me this question a lot, which brings me a lot of pain because it shows there's still a problem.
I had the ultimate shield [against gender discrimination]: a law degree. And in the music industry, once you have that, you're given a level of automatic respect, deserved or otherwise. My degree has served as a bit of a protection mechanism to some of the mistreatment that other women go through in the music business.
That wasn't always the case in my career before I entered music, however. Before I joined Sony Music I was a mergers and acquisitions lawyer at a big, storied law firm in New York. Early on in my career there, I had my first annual review. And I, someone who only ever wears black, oddly had a white shirt on. This rainmaker partner, who was giving me my review, took a bottle of water in his hand and emptied it all down my shirt. Then he looked at me and said, 'Now we're ready to start your review.' I crossed my arms across my chest and I just said, 'Let's go.' Shocking, right?
---
Shocking, yes, and not cool. What do you think the motive is for that kind of abhorrent behavior? Surely someone's not getting a physical thrill out of that, so what's the benefit?
It's power, pure and simple. He's showing me that he has power over me.
Sometimes I still think about it, and I'm disappointed in myself for not reporting him. But, although I never revealed what had been done to me, I used that incident in other ways to ensure I got to work on the deals that I wanted to work on. It taught me, very quickly, that in order to succeed as a woman, I was going to have to work harder and smarter than anyone else.
I had a great experience the rest of my time at that firm, and only worked with the partners that I wanted to work with.
---
Are you optimistic for the progression of women in senior professional roles in the music industry?
I am. We're living in a rarefied world at Capitol Music Group where 50% of our senior staff are women. That's a testament to all of us for taking steps to ensure that level of diversity. That's not the reality at most places. I think it's going to take about 10 more years to have true equality at the upper echelons of the major music business, whether that's labels, publishing companies, agencies, any of those entities.
---
What advice would you give your younger self?
The same advice my mom gave me when I was a kid: to do my best, but to make sure I'm living on a daily basis. I'd also tell myself not to be so hard on myself – but, being honest, I probably couldn't live by that; I'm abysmal at it.
---
Are you making room in your life for more fun now?
Honestly? Balancing your professional life and your personal life is a constant struggle. I have a four and a half-year-old son and I constantly beat myself up about whether I spend enough time with him. You can't have it all, not at the same time. It's a fallacy.
You can only do your best. My partner, the father of my child, who was in a band [Buckcherry] for 25 years, probably gets the shortest end of the stick out of anybody. We recently took a ski vacation together, with my best friend since fourth grade, her husband and their four kids. That was amazing and freeing and allowed me to check out and relax.
---
If you had a magic wand to change anything about the music business, what would it be and why?
That the industry, and all of us in it, can adapt to technological change quickly. Hopefully that's evolving and we'll be able to pivot as a business, when needed, faster than we have in the past.
I'd also make sure that all women in this business were helping each other, because when we don't, it does us all a disservice.
The other thing I'd change goes back to the struggle of developing career artists today versus just breaking songs. My magic wand would somehow convince every person out there that they have to start paying attention to the whole artist. Though that would take a pretty damn impressive magic wand.
---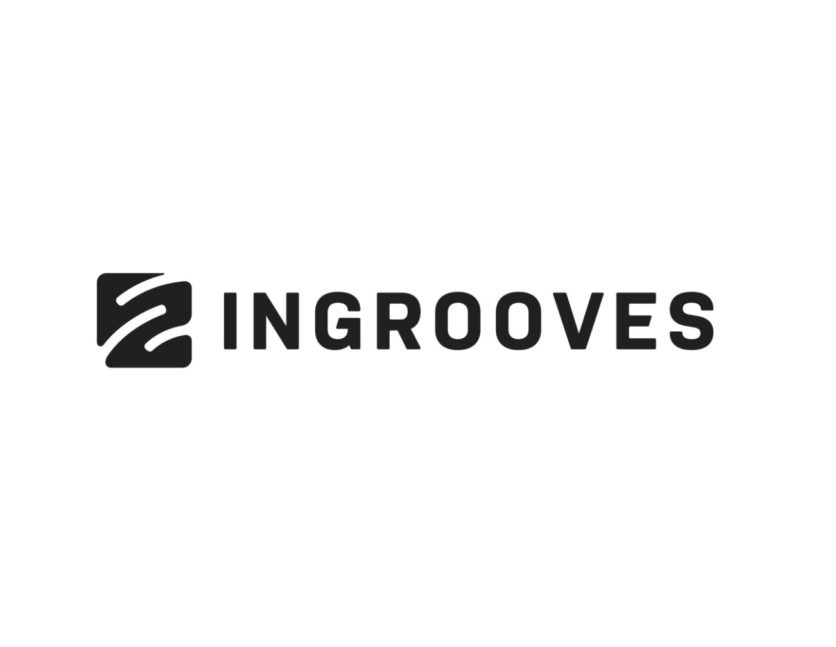 MBW's ongoing Inspiring Women series is supported by Ingrooves, which powers creativity by providing distribution, marketing and rights management tools and services to content creators and owners. Ingrooves is a leader in the independent music distribution and marketing industry, provides independent labels, established artists and other content owners with the most transparent and scalable distribution tools including analytics, rights management services, and thoughtful marketing solutions to maximize sales in today's dynamic global marketplace.Music Business Worldwide