Willard Ahdritz is repeating himself.
Not, we're thankful to report, within the confines of this interview – as you'll read, the Kobalt founder has plenty of interesting/controversial things to say without ever resorting to reiteration.
But for two decades now, Swedish-born, New York-based Ahdritz has been banging the table for the same vision – and the same values – of a tech-embracing music business that is happy to share the majority of its wealth with artists and songwriters.
So when Ahdritz starts telling MBW about the industry's deep need for a "centralized global technology platform across multiple rights", we have to stop and ask him: Willard, haven't we heard you use that exact phrase before?
His answer is, proudly, affirmative: in fact, these words echo the pitch he presented to Kobalt's initial investor, SPARK, 19 years ago.
Back then, as he does today, Ahdritz passionately believed that, in order for the music industry to reach its global potential, it needed to jettison the endemic monetary wastage in its worldwide setup – something, he hypothesized, which could be delivered by a tech-based service company that also enabled creators to retain their copyrights. Ahdritz has long argued that such a company, (i.e. Kobalt), could be successfully built on far thinner margins that the music biz's long-established "fat cats" (i.e. the major music rightsholders).
Ahdritz's unwavering confidence in Kobalt's model has been largely driven by two factors, for which he has remained a vocal evangelist: (i) the explosion in access to smartphone ownership and telco coverage worldwide; (ii) the 'switching on' of billions of music consumers thanks to ad-supported streaming 'funnels'.
"When we started, there were a few people in the music business who told me I was an idiot, or that we were going to destroy the publishing industry."
At the close of last year, Ahdritz tells us with a grin, there were an estimated 1.5 billion users of ad-supported music services globally, alongside 250m users of paid streaming accounts – out of around 4 billion global smartphone users in total. By 2025, says Ahdritz, Kobalt expects there will be over 3 billion monetized digital music consumers, with over 750m paying subscription customers and 2.5bn users of ad-supported tiers.
"When we started, there were a few people in the business who told me I was an idiot, or that we were going to destroy the publishing industry," says Ahdritz, in a nod towards Kobalt's smaller-margins-in-a-larger-market game plan.
"Some of those same people now tell me they see what we saw: billions of monetized fans, consuming music digitally, completely transforming what the music industry is, and what artists need from it."
---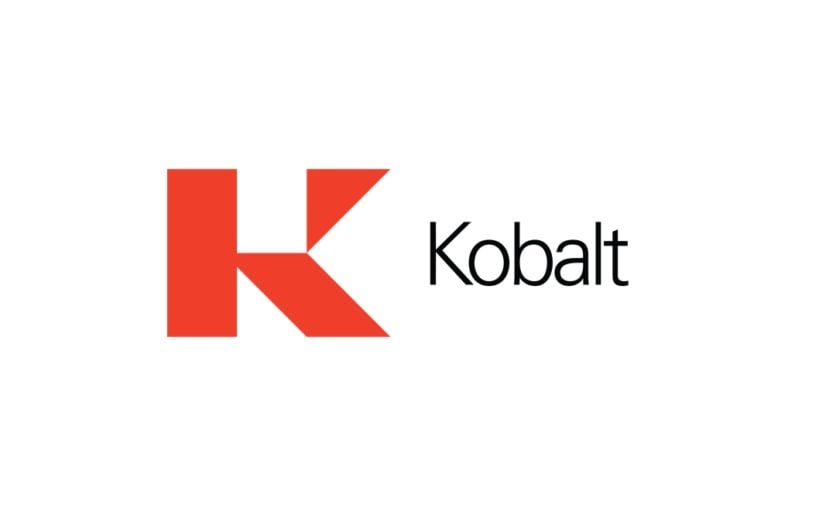 Back before Ahdritz pitched to SPARK, Kobalt wasn't even Kobalt; it had a prototype name of NCM – Net Copyright Management. From there, it acquired a publishing catalog from Diesel Music, home of Eagle Eye Cherry, in order to prove its concept, in summer 2000. The company then publicly launched under that now-famous red 'K' logo, in January 2001.
Kobalt, the "centralized global technology platform" Ahdritz envisioned nearly 20 years ago, continues to become an increasingly powerful player in the music industry. That's not just in the world of publishing – where its disruptive, tech-driven presence was first felt – but also in recorded music (via AWAL), plus neighboring rights (via KNR) and royalty collection (via AMRA).
Kobalt's success in publishing needs little explanation: for the past four quarters, the firm was either the second or third biggest hit publisher in the US, claiming an average 17.6% share of top 100 radio tracks over the past year, according to Billboard.
Kobalt Music Publishing manages over 700,000 songs for clients like Sir Paul McCartney, Skrillex and Childish Gambino, with revenues on course for around $400m in its current financial year, which ends at the close of June.
Also notable is the fact that Kobalt's publishing admin service has become the partner of choice for the music industry's 'new money': the likes of Round Hill Music, Spirit Music Group and Merck Mercuriadis's Hipgnosis have each raised hundreds of millions of dollars of third-party capital, and have been responsible for some huge acquisitions in recent years. All of them now trust their catalogs to Kobalt.
Perhaps the most-talked about element of Kobalt right now, however, is AWAL – its recorded music operation, which is expected to turn over close to $100m in the firm's current FY. Working with acts including Rex Orange County, Little Simz, R3hab, Tom Misch, Nick Cave & The Bad Seeds, Steve Lacy and Omar Apollo, AWAL offers label-esque distribution, marketing and promotional services, but demands no ownership of an act's copyrights in return.
This year saw a major milestone reached at AWAL, when singer/songwriter/producer Lauv saw his AWAL-managed catalog top 2 billion streams across just Apple and Spotify in Q1 – the kind of eye-popping number which usually gets major label bosses salivating.
For Ahdritz, this achievement offers simple proof that, when needed, AWAL can fight toe-to-toe with the US market's biggest labels, and even challenge the dominance of major record companies at radio. (AWAL acquired respected NYC-based promo company In2une last year, which has worked with the likes of Major Lazer and Lindsey Stirling, among others.) AWAL's certainly impressed Glassnote Records, which signed a global services deal with Kobalt earlier this year, leaving behind its prior agreement with Universal Music Group.
The biggest growth area for AWAL in the years ahead involves a community whom Ahdritz says have been sorely under-served by the major labels: the 'middle tier' of artists looking to earn a decent revenue stream from their music recordings. According to Kobalt's estimates, there were over 20,000 Anglo/American artists worldwide in 2018 who generated tens to hundreds of thousands of dollars in label value from their recorded music catalogs.
Kobalt projects this number will more than treble in five to 10 years. This 'middle tier', says Ahdritz, will become AWAL's key "sweet spot", as the company "drives an economic revolution" for these artists, via a service-driven business model that lets acts keep their recording rights and more of their royalties.
Here, Ahdritz explains more – while mapping out the recent history, and future potential, of Kobalt's business…
---
You've often said in the past that streaming would eventually bring digital music to billions of people worldwide, on monetized platforms. It appears we're there now.
For years, many people told me I was here to kill the publishing industry. I hear that less and less today. All of the things I believed and said when we started Kobalt are now happening.
Kobalt is an enabler for both creators and the DSPs. We are creating a win-win-win for everybody. The music industry is growing, and Kobalt is outperforming the music business.
---
Your overall revenues were up 25.3% in your last financial year, to end of June 2018, reaching $402m. Gross collections reached $494m. Yet people still like to point at your losses; you had an EBITDA loss of $15m last FY.
You have to understand that Kobalt is many businesses. Our publishing business, which is our largest and the one we have been involved the longest, is profitable today, and it will get more profitable as it continues to grow and scale. We are also the world's largest neighboring rights agent following our acquisition of Fintage House, and that business also generates positive contribution.
All of our businesses have attractive economics and will be profitable once they reach scale. To do that, requires major investment in building the leading centralized global technology platform to best service a fast-growing digital music industry. That's what I think most outsiders miss when they just look at the numbers.
We're focused on innovating and building for the future. For example, in our tech and product development, we're building out our infrastructure to support the growth of AWAL. This investment costs money, and that is what is reflected in those financial results.
"Our [competitors] used to say Kobalt's business didn't make sense. Then that didn't work, so they started saying we weren't creative. Then that didn't work, so they said we'd be bankrupt one day. And now they see us sailing away!"
And those [FY 2018] numbers are almost a year old. We are forecasting over $600m [in annual revenues] in our end of June '19 FY. We are already a much bigger company today, and continuing to grow at multiples of the industry. You can't drive looking in the rear view mirror!
The fact is, streaming is [fuelling] an amazing shift in revenue distribution, creating a large new market segment of artists not being served by the major labels. With the platform and services we've built out already, we are set up beautifully to help them. And we're eager to support more artists. That's why we are now raising another investment round and that money will help us in growing AWAL and our other businesses.
Our [competitors] used to say Kobalt's business didn't make sense. Then that didn't work, so they started saying we weren't creative. Then that didn't work, so they said we'd be bankrupt one day. And now they see us sailing away! All of those comments are driven by fear; fear of the new way forward. I just care about the facts, and the facts are: we are building the new music business, and we are going to deliver a bigger artist ecosystem for everyone.
---
Why are you so confident that AWAL deserves the investment? What is marking that company out in the marketplace?
The major labels are still run on the system of the 'Hunger Games': 19 in every 20 artists that signs does not succeed in their system. More and more, artists are saying no to big advance checks from the majors and seeing real success – that's a shift.
Look at the Lauv story. AWAL is also proving that releasing music globally from day one is much better than a territory-by-territory approach. Maybe the worst thing about the 'Hunger Games' is that artists lose control of their career. We are here to maximise our [clients'] cashflow, not to take all of their rights and most of their money.
In my opinion, it is more likely than not that a major label deal will be the kiss of death for most artists.
---
---
Not every major label deal is the same, though. Do you take any pride or pleasure in deals like that recently signed by Taylor Swift at Universal, which ultimately gives her long-term control of her own copyrights?
It is absolutely clear that we have become an influence in those stories: 'Is [that superstar] going to sign with [Kobalt] or not?'
But the biggest win, I think, is this whole new generation, who will never get stuck in that major label system to begin with. It's already happened in publishing, and now it's happening in records.
"I predict that within three years there will be a full restructuring of [the three major music companies]."
We've cracked radio with our In2une acquisition, and we have multiple Top 40 radio songs [in the US], so the economics for artists with AWAL are amazing.
I predict that within three years there will be a full restructuring of [the three major music companies]. It will be very difficult for anyone in this market to justify a $2bn to $5bn annual cost structure.
---
Tell us more about the so-called 'middle tier' of artists, and the 'bigger artist ecosystem' which AWAL wants to build?
A whole segment of artists are struggling to live with the 'Hunger Games' model; there is no money coming out of that system for them. We're going to create a situation where 100,000 artists exist in the future and earn significant money from their recorded music each year.
We were designed for this. We don't have the heavy, legacy cost structure of the [major] companies. We are here to drive an economic revolution for artists. This is a very exciting opportunity. Still now, some major labels drop you from US radio after [promoting for] eight weeks, maybe nine if you're lucky. Then no-one around the world [in the same major company] will want to touch you if you have 'flopped' in a proven territory – you are damaged goods. That's a highly dangerous position to put yourself in.
"We were designed for this. We don't have the heavy, legacy cost structure of the [major] companies. We are here to drive an economic revolution for artists."
It took 12 weeks at US radio before Lauv was biting and we were able to accelerate [that popularity]. We ended up working this for 50+ weeks on US radio. And we understand that it's a very global world: we recently processed data from China for the first time, a unique global event.
We could do that because NetEase [Kobalt's partner in China] gives us data where other major players out there do not. We demand more than just a check from China; we need data, so we know who to pay.
NetEase has more than 450 million users, and 30% of what they play is international music. That's an interesting sign of what will happen in China; driven by the younger generation, international music will become bigger than it is today.
---
We're hearing a lot of huge numbers attached to Universal Music Group right now, which is potentially up for sale – or, at least, half of it is. What's your reaction to that?
Since day one of Kobalt I've said that music is significantly undervalued. I still believe that we are thinking about it in the wrong way.
You can buy the music [rights] industry today for around $100bn, maybe a bit higher with Universal's recent valuations. But let's think about the amount of value music drives elsewhere.
"If you start thinking about the value which music drives for the [world's biggest tech] companies, it's huge.
People say up to that 20% of Apple's market cap is driven by music. And that is an $850bn company. Over 35% of YouTube streams are driven by music, and some estimate [YouTube] as a $150bn business. Tencent is a $500bn company, and we know that music is very important in driving its social media activity. Amazon is $900bn company and they also have a commitment to music.
If you start thinking about the value which music drives for these types of companies, it's huge. So my belief is that music is undervalued.
---
You're talking about what happens when you remove the music: what are these big properties worth when you take it away?
85% of all people in the world consider music as essential or very important. And 70% of internet users around the world access licensed music, according to the IFPI.
Amazon Music and Echo speakers are great examples of how important music is to a major tech company. They help drive a new product category and/or enrich their customer's experience.
Music is such an important driver at these major technology companies – and all of them understand its importance.
---
Would you have cause to worry if a giant corporation like some of those you mention bought Universal?
Yes, I think so. It sets off potentially a chain reaction – if one buys, what do the rest do? It's like Reservoir Dogs!
But even if that battlefield happens, I know that Kobalt will be here taking care of the new music industry – and that's a very different ball game.
---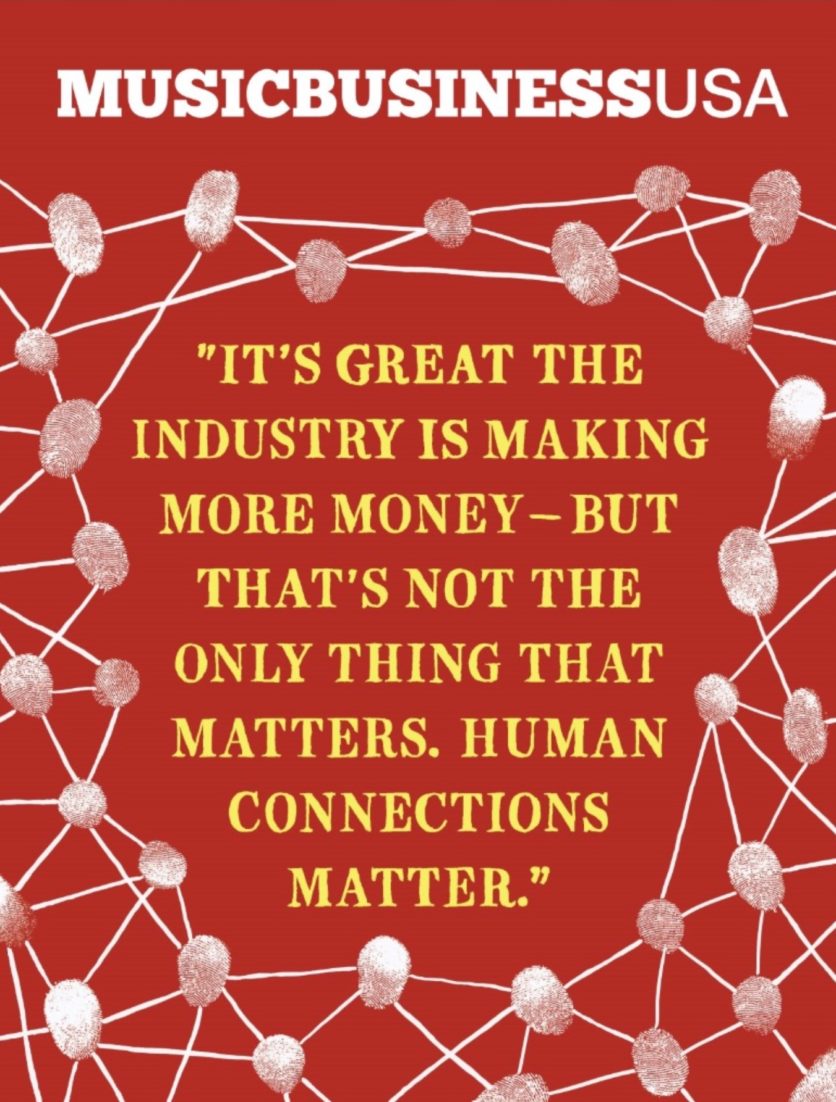 The above interview originally appeared in Music Business USA – MBW's new annual magazine featuring some of the smartest people, with the best stories, in the Stateside music industry.
Subscribe to MBW's premium bundle to ensure you never miss one our physical magazines in future. Click through here to find out how.Music Business Worldwide