Bill Curbishley might be one of the greatest artist managers of all time, sure. But he's also one of the greatest storytellers, with an endless supply of anecdotes from a life in – and love of – music from when he was a mod in 1960s East London up until the present day.
His company, Trinifold Management, turns 45 this year, having guided the careers of The Who for over four decades, Judas Priest since 1982, and, at one stage, Led Zeppelin's Robert Plant for 26 years and Jimmy Page for 13.
In addition, Trinifold is home to UK reggae legends UB40 plus two recent Finland-based signings: The Holy and Lake Jons. He hasn't 'just' managed rock stars either, having successfully branched out into TV and film to produce the likes of 1979 cult classic mod tragedy Quadrophenia and 1980's McVicar, which tells the story of John McVicar and his life in and out of Durham Prison.
Curbishley is also a passionate supporter of the Teenage Cancer Trust, founded by Myrna Whiteson MBE 28 years ago, and which also counts the Who's Roger Daltrey as a patron. "I'm really proud of it," says Curbishley.
"Teenagers are our next generation. They're our future, and they shouldn't be left in this lonely world just because they're unfortunate enough to have a shitty disease like cancer."
The notion of music institution is made clear as Music Business Worldwide visits Curbishley at Trinifold HQ in North London.
As the lift doors open directly into the reception area of the office, it's hard not to stare in awe at the decades worth of photographs, sales awards and music memorabilia covering almost every inch of the walls, which have as many stories to tell as their high-profile occupants.
"Milestones are a bit frightening when you think about it," says Curbishley as we take a seat across the room on a leather sofa in his large sun-lit corner office, also dripping in over four decades of prime music history, with a photo of him when he was a mod stuck on the front of his office door by a Trinifold team member, "just for a laugh".
"I turned 77 last month, and where has it gone?" he muses. "If I look back at some of the old diaries and touring books, of course it all comes back how much I actually did do. But it just seems vanished. I've gone from being a mod to an OAP! It's just madness."
Curbishley tells MBW that when he left school he was earning £4.50 a week as an apprentice draftsman at an engineering company. His feelings about that job can be best understood by watching Quadrophenia, and specifically the scene in which lead character and mod culture devotee Jimmy Cooper (played by Phil Daniels) quits his steady office job in a no holds barred tirade.
"I looked around me in this office – it was a very Dickensian-type office, with a big clock above me – and I thought, Fuck this. I can't be doing this."

Bill Curbishley
"There's so much in Quadrophenia that relates not only to my life but to the friends I was with and everything," explains Curbishley. "I looked around me in this office – it was a very Dickensian-type office, with a big clock above me – and I thought, 'Fuck this. I can't be doing this.' The guy who was running the office; I looked at him, he used to come in with his crash helmet on and be on his moped, and I thought, 'God, is this my future?'"
Having escaped his grey present and grim future, he joined the Merchant Navy to "try and see a bit of the world" and "ironically, hasn't stopped travelling since".
"I went with a mate of mine, Mike Shaw, who has sadly passed away since, and we were supposed to have gone away together on the same boat, but we didn't in the end. We got separate boats. "But we were mods in those days and mods were very industrious. They weren't on the dole. Mods liked to work to get as much money as they could to buy clothes and to be out at dance halls, popping pills, the whole bit.
"Just as I was a mod, so many others were and the post war revolution was such that if someone said to me, 'How would you sum up that movement.' Basically, we said, 'Fuck you'. We didn't want to be following our parents. We wanted more. I think it was a post-war reaction.
"From 1958 to the early '60s, those war babies were then teenagers, and out to work and looking for something better. With that came the whole cultural change and fashion. A lot of the explosion in the media and the art forms were really recognisable."
---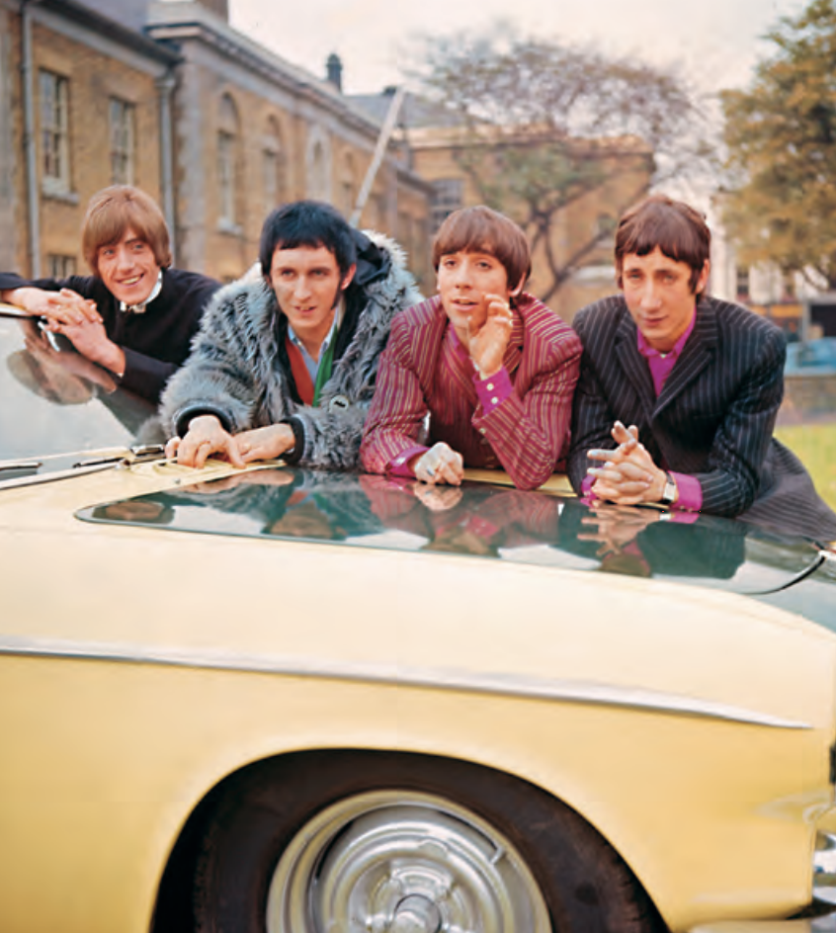 Curbishley's music business story starts in around 1970, when he started working with his old school mates Mike Shaw [with whom he'd joined the Merchant Navy] and Chris Stamp at Track Records with Kit Lambert. Would-be filmmakers Lambert and Stamp had become The Who's accidental managers in the mid 1960s, having initially planned to make a movie about a rock n roll band, with The Who (known briefly as the High Numbers) being the central focus. The movie was never made, but footage from that project can be seen in the 2014 documentary Lambert and Stamp by James D Cooper, which documents the infamous pair's involvement with the band.
"They were in film really, Stamp and Lambert, and Mike Shaw was the line director for Norman Wisdom, the comedian," explains Curbishley. "They were all in theatre and entertainment and they kept urging me to come with them, they said they were starting a record label. Eventually, they persuaded me and it was fantastic at that period in time because there was so much happening."
In addition to The Who, the label would sign the likes of Marc Bolan and Jimi Hendrix, with the latter introduced to the label by the Animals bassist Chas Chandler. Track's first single was the Jimi Hendrix Experience's Purple Haze in 1967, followed in the same year by a string of singles by the Who (Pictures of Lily, The Last Time, I Can See For Miles), Marc Bolan's band John's Children (Desdemona, Come And Play With Me In The Garden, Midsummer Night's Scene), Tony Simon (Gimme A Little Sign), The Parliaments (I Wanna Testify) and many others.
The label's first album was Hendrix's timeless and iconic debut LP, Are You Experienced, followed by The Who's third album The Who Sell Out, both released in 1967. Curbishley says that he looks back fondly on those early Track Records days because of the constant supply of exciting new music, but was forced to learn about the business side of things as quickly as possible under Lambert and Stamp.
"The music was in my blood, but I had to crash into it and learn the business side very quickly, because unfortunately Kit Lambert and Chris Stamp were heavily into drugs, so lots of stuff was getting left [undone]," he explains. "They were really creative in the beginning, but you know what drugs do in the end, they kill all of it; they kill all the fire, the flame."
He adds that, to start off with, he was effectively acting as tour manager and tour accountant. "We gradually became more and more successful, so I was able to delegate and get other people to do certain functions," he remembers. "But it was so exciting in the early days. Every week, it was almost like an amazing, huge competition with all the artists because every week, someone would come with a new song and we'd just sit back and go, 'Wow'.
"Apart from The Who, they started picking up artists like Marc Bolan. I'm finishing a documentary at the moment on Marc Bolan because I felt that he was one of the great, great artists. He had an early death, which was part of it, but he slipped through the net, really. He never achieved in America what I felt he should have. A lot of people fed off of him; Bowie, Freddie Mercury, Elton John."
Lambert and Stamp were an unlikely pair to have gone into the film and then music business together, with Oxford-educated Kit Lambert the son of classical composer and conductor Constant Lambert, and East London-born Chris Stamp's father a captain on a tugboat, although he did have actor for a brother, Terrence Stamp.
"Chris was my pal from school days but Lambert was a Barnum & Bailey-type character. Oxford accent, the whole bit," says Curbishley. "A lot of what he did was bluff. He had all the front in the world. I learned from him that if you go in with enough bravado, you can come out with something. When I used to go into the record companies and talk to them about deals and whatever, I just went in with the attitude that I need it more than them and I'm going to get it. And that was it."
"When I used to go into the record companies and talk to them about deals and whatever, I just went in with the attitude that I need it more than them and I'm going to get it. And that was it."

Bill Curbishley
Curbishley reiterates that Lambert and Stamp's frequent absence and unpredictability meant that he was often left to do things on his own and had to seek advice elsewhere. He recalls how they "started fighting with each other and warring with each other" in the middle of the making of the Ken Russell-directed Tommy film, which had not yet been properly negotiated with music impresario and movie producer, Robert Stigwood.
"I had to finalise that [deal] and I didn't know much about film, so I was going away and talking to people I knew in the film business, picking their brains, coming back, meeting with Stigwood, having a meeting, leaving, coming back the next day, changing it and finally we got there," he says.
Tommy, adapted from The Who's UK No.2 1969 rock opera album of the same name, featured an all-star cast of actors and musicians, from Jack Nicholson and Oliver Reed to Elton John, Eric Claption and Roger Daltrey as Tommy. The difficulties Curbishley had experienced working with Lambert and Stamp at Track during the making of Tommy led to his resignation and formation of his own business.
"Mike Shaw, the boy who'd brought me in, had a car crash on his way up to the Cavern and he was paralyzed from the chest down but he still used to come to work in a wheelchair. He had a really good sense of music, and a good mind," recalls Curbishley of his old friend.
"You could never get [Lambert and Stamp] to sign anything. It was just insanity."

Bill Curbishley
"I was going to split my part of the commission from the Tommy film with [Shaw] and they never, ever paid me because of the feud between them and all the drugs. You could never get [Lambert and Stamp] to sign anything. It was just insanity.
"On the way back from the premiere of Tommy in New York, I said to them, 'I'm quitting.' They didn't think I was serious but I was, and I went and took a little office in Bond Street, above Pink Floyd."
One of the first projects Curbishley took on independently was a Rolling Stones tour in Europe after receiving a phone call from the band's then-manager Peter Rudge who had worked at Track with Curbishley at one point.
"He said, 'Look, I don't know much about Europe. Would you put together a Rolling Stones tour over there?' I said, 'I don't know Pete, I'm really busy.' I had nothing. He said, 'They'll pay well. Come on, would you do it?' I said, 'Okay.'
"I did the Stones tour, which basically got me enough income to run the office for a year or two. During that period, The Who came to me. They'd ended up in an absolutely ridiculous lawsuit with Lambert and Stamp in Track Records.
"They came to me and I said, 'The only way you're really going to survive this is to generate cashflow. The only way you're going to generate cashflow is to go and perform live, because everything else goes through Track.' They started touring for quite a period then. In the end, they resolved all the legal shit and that was it, we stayed together, and we've been together ever since."
---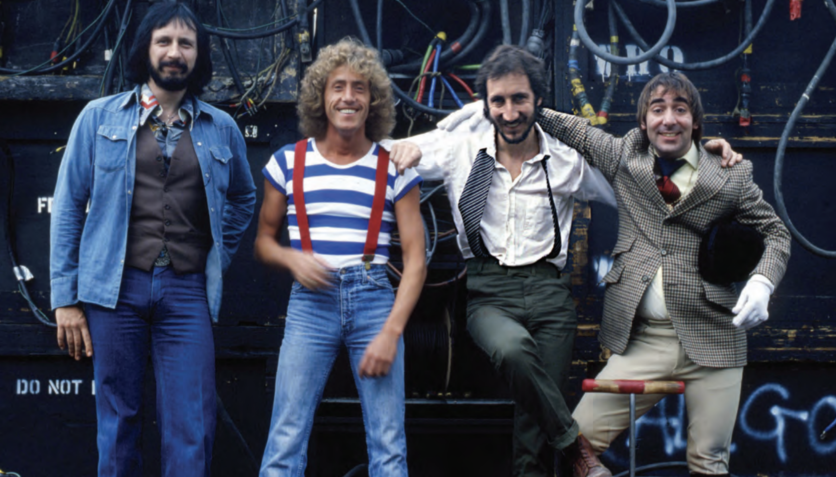 ---
Having parted ways with Lambert, Stamp and Track, and reinvigorated The Who's live business, Curbishley would later pursue his own film-making aspirations, which resulted in the aforementioned Quadrophenia (1979) based on the Who's 1973 album and McVicar (1980) which starred Daltrey, in addition to many other projects over the years, like 2013's The Railway Man.
"I always wanted to make films as well, so with the band looking at acquiring partnership of the studios, that's what I really wanted to do. Although, in order to keep us alive we had to continue with the music. But I really wanted to make films, and in '79, I made two back to back: Quadrophenia and McVicar – and they were both No.1 films. PolyGram funded those films for us, which was great support."
Curbishley was friends with PolyGram's then-Managing Director Fred Haayen, who was the ex MD of Polydor in Holland.
"We were friends and he gave us this band, Golden Earring," he explains. "Then he got posted to run PolyGram from here. So he was very influential. When I said I wanted to make these films, he was totally behind it and he got them to give me the money."
Curbishley explains that in 1982, Pete Townshend told him that he was taking a break from The Who's relentless schedule so that he could spend more time with his family. "I thought, 'God, I'll have to do something different'. We were finishing the big tour," remembers Curbishley, "their farewell tour."
---
---
It was around this time that Curbishley was introduced to West Bromwich-born heavy metal band Judas Priest, who, by 1982, were massive stars on both sides of the Atlantic, having reached the Top 10 on the UK Albums Chart with their sixth studio album, British Steel, in 1980.
"Somebody came to me and said, 'Would you be interested in talking with the Judas Priest?' I was in New York so I said, 'Yeah, they're great live.' He said, 'They're down in Texas and they want to talk to you.' I said, 'Okay, I'll go down there.' "I went down to Dallas, and that night Eric Clapton was playing, I think he had about 10,000 people in this venue. The next night was Judas Priest and they had 14,000. I said, 'I like them even more now.' I met with them and we got on like a house on fire. We're still great friends even today."
Curbishley explains that he took Judas Priest on after they had some "bad experiences with previous management, just as most of them had", including The Who and UB40. "There's a saga, that one," he says of the UK reggae band. "What I tend to do is, I say to [artists], 'Look, in the end, if we don't get on well enough together, we're not going to want to be together," says Curbishley of his approach to management.
"I don't want to go through all the litigation," he adds. "What we'll do is, we'll have an agreement that if we want to part company, we do, but we honour contracts up to that point. Whatever work's been done up to that point, people get paid for.
"And that's how I've always operated, very transparently, insisted that they have their own lawyers, their own accountants and try as much as possible not to actually handle the money. Let them and their people handle the money and they pay us. That's what I prefer to do and it's worked great and that's how it's been for all those years."
---
Working alongside Curbishley since the early '80s is The Who co-manager Robert Rosenberg, a songwriter and accountant by trade whose career in the entertainment industry started at William Morris Agency in London, having completed his articles in accounting aged 21.
"I have a sister who's 12 years older than me who had been in the film business, and she rang me one day and said, 'Oh, there's a job going for an accountant at a theatrical agency'," recalls Rosenberg.
"I was like, 'What's that?' And she said, 'Oh, William Morris.' "I went along for the interview and thought I'd probably be too young, but because the guy who'd just taken over there was 29, he wanted young people around him and I got the job. I found myself going from a firm of accountants to working with all these movie stars and famous musicians." Rosenberg says that he got to work with a lot of big American acts, because at that time William Morris didn't have a UK booking department and was solely US-focused.
"We would have an agent in the office who was usually American, and because I was the only other person in the office that was interested in music, I became very friendly with him," he says. "Also, when the artists came over from the US, I had to go to the gigs to make sure they get paid, quite often in cash.
"I got to meet all these people and get to know them, and I also had access to all the music that was going on in America, because we got sent everything on vinyl in those days. I was always more of a fan of American music, but I had a bizarre connection with The Who. When I was in school, it was boarding school, and in the holidays I lived with my other sister in Wembley. And her daily woman was Keith Moon's mother."
Rosenberg worked at William Morris for five years and was then offered a job by Jeff Wayne, producer of the hugely successful musical version of War Of The Worlds. After around three years, Rosenberg was offered a music publishing deal and decided to pack in the day job and try his luck at songwriting.
"The Who relationship revolves around their relationship with Bill, which goes back to the early '70s. And that's a very, very strong relationship."

Robert Rosenberg
"I'd been in a band at school, and one of the guys I'd been in a band with started a recording studio called Sarm, which is still going today. He said, 'Do you still play guitar and do you still write songs?' I said, 'Well I do, but I don't tell anybody about it.' Long story short, I got offered a publishing deal, and I thought, 'Well, I'm only going to have the chance to do this once'."
Rosenberg was signed by Dizzy Heights; a company run by Nigel Grainge, older brother of Universal Music Group Chairman and CEO, Sir Lucian Grainge. "I made lots of demos and had them recorded by different artists', says Rosenberg. "It was in the days when you actually got paid for writing songs, even though you hadn't had any success. If they thought you were good, they'd give you an advance. Which was enough money, not quite [enough] to live on, but a decent amount of money. That's virtually gone now, If you sign with a publisher, they've got to know there's money coming in before they give you any money."
He continued to do some part-time consultancy work one or two days a week alongside his songwriting including some work for Jeff Wayne. "This friend of mine, who was another accountant, said, 'There's this guy called Curbishley, who's looking for a parttime book-keeper'. That was how I came to work for Trinifold."
By 1983 Rosenberg was working for Trinifold full time and eventually became a director in the business, with his role as comanager of The Who alongside Curbishley assumed in 1989, when the band started touring again after their near seven-year hiatus. "I had a lot of knowledge of contracts in all aspects of the business through being in the entertainment business for a number of years," explains Rosenberg. "So I was sort of quasi-helping Bill on lots of other levels as well.
"Throughout the '80s, from '83 to probably early '90s, we were based in an apartment in Harley House, Marylebone Road. At that time we had Judas Priest, we got Robert Plant in '87, and we had Roger and Pete, and The Who, but they didn't do anything from '82 to '89. So it was mainly Priest, Plant and a few other odd people who we managed."
---
Looking back at the long associations between Trinifold and the artists on the roster, including The Who, Judas Priest and UB40, Rosenberg says that the longevity of the relationships all comes down to "trust". "There's a trust that builds up, a relationship that builds up, a friendship that builds up with the artists," he says. "The Who relationship revolves around their relationship with Bill, which goes back to the early '70s. And that's a very, very strong relationship."
"It's because we became family, really," adds Curbishley. "It surpassed everything. It wasn't about having hit records or money or any of that. It was [about] holding the thing together because in those early days, Keith Moon was a real loose cannon."
Curbishley says that there was "antipathy and arguing" all the time on a creative level within The Who, and ultimately sees himself as "the glue" that kept them together. "Once they began to see that the way I worked was very, very transparent and that they could trust everything I did, I guess that was it," he says.
"So, over the years, I guess we got closer and closer as a family. Unfortunately, over those years, we lost two of them, [John] Entwistle and Moon, but it's about trust and that's what really was so baffling with Lambert and Stamp."
With our interview drawing to a close, Curbishley reflects on Trinifold's legacy in the British music business, on his life which he says "could have been boring" but hasn't been, and his long career in music, for which, he tells MBW, ultimately he's just really grateful. "People think it's really glamorous but the truth is, when you're touring, it's airport, hotel, venue," he says.
"The only relief is when they're on the stage and you get a really good show out of it. And also, [The Who] have got some really fantastic, loyal fans around the world.
"I've got a lot to be grateful for. Townshend is always saying to me, 'You're really big on gratitude,' because I always tell him, they should be grateful to have had the gift of their talent and the luck that they've had along the way. There's a lot to be grateful for. And I'm still sitting here talking to you after all these years."
---

This article originally appeared in the latest (Q2 2019) issue of MBW's premium quarterly publication, Music Business UK (pictured), which is out now.

MBUK is available via an annual subscription through here.
All physical subscribers will receive a complimentary digital edition with each issue.Music Business Worldwide