MBW's World's Greatest Managers series profiles the most successful and exciting artist managers on earth. This month, we're delighted to kick off with Bill Curbishley – the legendary British founder of Trinifold, best known for his work with The Who and Judas Priest as well as his deep involvement with the incredible Teenage Cancer Trust charity. The World's Greatest Managers is supported by Centtrip, the currency exchange specialist which helps artists, managers and music businesses obtain an optimum currency exchange deal.
---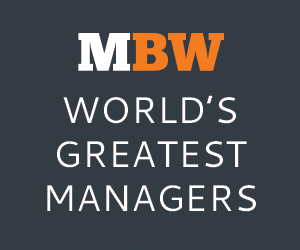 If they ever made a movie about Bill Curbishley's life, it would drop your jaw.
One of the most revered artist managers of all time, Curbishley has stewarded The Who's career for the best part of 50 years – while also chaperoning the evergreen efforts of British rockers Judas Priest.
His career has also seen him pull off what some said could never be done: the reunification of Robert Plant and Jimmy Page, which began under Curbishley's charge with the No Quarter album and tour in 1994.
Curbishley ultimately managed Plant for 26 years – from 1982 onwards – and Page for just over a decade.
The exec is also a successful film producer, having put together Brit-flick classics such as Quadrophenia (1979), McVicar (1980) and The Railway Man (2013).
---

Born in Forest Gate in 1942 to a Marine Engineer father, Curbishley was the eldest of six siblings who grew up near West Ham in East London. (One of those siblings, Alan Curbishley, later played for and managed both West Ham and Charlton football clubs.)
As he grew up, Bill became immersed in the mod sub-culture, while forging links with some of East London's most exciting, and least law-abiding, characters; he considered the Kray brothers as friends, and even served a prison sentence for armed robbery (for which he has consistently stressed his innocence) before moving into the music industry.
His first music business job was with two old school mates, Mike Shaw and Chris Stamp at Track Records, after which his career quickly enjoyed a rampant and inexorable rise – but not without some harrowing moments.
Mike Shaw, Curbishley's early champion, later suffered a car crash while traveling to Liverpool for a Who show and consequently became paraplegic. It's a story which visibly upsets the stoic Curbishley during our interview.
There was also the disaster of The Who's 1979 Cincinnati gig, when 11 people tragically died following a stampede in the Riverfront Coliseum – something Curbishley counts as probably the hardest moment of his career.

Amongst the agony and the ecstasy, there's also been a fair dose of farce; like when Judas Priest were sued in Nevada in 1990 for allegedly recording hidden messages on their Defender Of The Faith album – which, argued the prosecution, somehow led two teenagers to attempt suicide.
Recalls Curbishley: "These ambulance-chasing lawyers said: 'When you get this Judas Priest track, and you play it backwards – you know, like you do – it says: 'Do it, do it, do it!'
"I said, 'Oh really? Because if I was going to put a subliminal message in an album, I'd put: 'Buy it, buy it, buy it!'"
In the end, the case's judge dismissed the suit out of hand.
---
These days, Trinifold Management founder Curbishley remains deeply involved in the music business, still working very closely with Judas Priest and The Who.
He's also an instrumental figure behind the amazing Teenage Cancer Trust charity, and a trustee of West Ham Boys Boxing Club (you'd have found him pounding the bags on the morning of his 75th birthday in March).
In addition, Curbishley recently became involved with Centtrip Music – the startup specifically designed to help artist managers optimize currency exchange without relying on the questionable practices of big banks.
In an exclusive interview below, MBW asks Curbishley about the highs and lows of his 45+ years in the music business, how digital music has changed the landscape – and, naturally, working with rock royalty.
Settle in. The man knows how to tell a cracker of a story…
---
Why do you think you've had such a loyal relationship with The Who, going back nearly 50 years?
Roger and Pete are very different people – but I think they both know that I would stand in front of a train for them. I've always shown them that they come first.
I've never been afraid to say no to either of them, and I've never really been afraid to make mistakes – because everybody does. I just hope I've made more good decisions than bad ones.
I don't even have a contract with them. There was a point in time I was asked to sign one and I didn't.
We've got agreements on commissions and stuff but my take on it is this: listen guys, if we're not happy then pay me for the work I've done and we'll go our separate ways. Because to hang on to artists as a manager if things break down is futile.
After 46 years, it'd have taken them a long time to find out they don't like me!
---
When you took over management of The Who in the '70s, did their career need sorting out?
Oh yeah. I was a determined person in those days, and there was a lot to be changed – their affairs weren't in great shape.
But what I soon found was that I would go into a room to meet with record company executives and rip the arse out of them. I just wanted it more than them. I also found I had the ability to think on my feet – I've always been very good with figures.
Roger, initially, was my champion, and I owe him a lot.
"I soon found I'd go into a room to meet with record company executives and rip the arse out of them."
Roger did a solo album [1973's Daltrey], and it was all songs written by Leo Sayer. I went across to Universal – or then, MCA – with the Roger album, plus Leo Sayer's Silverbird, and an album by a Dutch band called Golden Earring, best known for Radar Love.
Universal said: we really like these two albums – Daltrey and Silverbird – but we're not sure about this Dutch band. I said to MCA: listen, they're great live and they're playing the Lyceum in London, supporting someone else – come along and see them.
We get to the venue on the night, and there's an IRA bomb scare. Everyone's kicked out of the theatre, and they're searching it for two hours. We go back in, and there's nobody from MCA there. I thought, shit.
I phoned up MCA the next morning and said: 'Where were you?' They said, 'We couldn't get anywhere near that venue for the crowds! We've got to sign this band!' And as a result they had a huge album.
---
Whether it's Townshend and Daltrey, or Page and Plant or – especially – Keith Moon, these are all very strong personalities. Why do you think they show you the respect you need to push their careers forward?
Well, Moon… he was always difficult. He could go off on tangential shit.
He did respect me a lot, and I tried to protect him in a lot of ways. I've often said that you could never see Moon making old bones; he was a court jester as a young man.
[His death] was a perhaps predictable, but having said that it was still a shock when it happened. We'd all got him to the point where he'd stopped drinking and was trying to get back into shape. The drug he was on, Heminevrin – we were assured there were no side effects. But if you take 23 of 'em there will be.
He was trying hard to pull himself together. It was very sad.
---
What are your standout memories of working with Page and Plant?
I was with Robert Plant from 1982.
A few years later, he approached me about managing Jimmy and I said: look, I'll meet with Jimmy, but you both have to understand that when things come up I'm probably going to have to agree with one half of you and not the other – so you'd better be prepared for that.
It was difficult, because they're totally different characters. I did things for them which, if asked with their hand on their heart, they should be eternally grateful for.
---
Like what?
They sold all of their record catalogue income and all of their publishing rights to Atlantic and Warner/Chappell some years prior to me joining them. And I, along with George Fearon, their US lawyer, got both back for them – which they still have today.
Jimmy Page felt that if he remastered the catalogue it would sound a lot better. So I went to Doug Morris (pictured), who was running Atlantic. We were old mates.
I said Jimmy wanted to do a remastering job on all the Zeppelin stuff, but if he does it I want their royalties back. Doug said okay.
"Along with Led Zeppelin's US Lawyer, George Fearon, I got their record catalogue and publishing back for them."
The first boxset Jimmy did [1992's Led Zeppelin Remasters] retailed, four CDs, at $75. It sold 2.2m. It cost Atlantic nothing other than the remastering. And the band got their full royalties back, which they still have today.
Then I went along to Warner/Chappell and said, look I'm getting ready for the reversion of the Zeppelin [publishing] copyrights. The copyright period in America is 28 years – and I told them that [the first Zeppelin songs] were due to revert the next year. They said it was rubbish.
So I said, alright, in that case, I'll go round the corner to another publisher and I'll do the deal right now for them to inherit these songs when they are returnable. There was a lot of huffing and puffing. They came back in the end realizing that we were right and said: 'Okay, what sort of admin deal are you talking about?'
I told them it had already gone elsewhere, and we'd got $30m as an advance. They agreed to match it and pay the $30m for the admin rights.
There was no other deal.
---
In the modern era, you still get smart people in the music business – sharks, sometimes. But in the era of Peter Grant and Don Arden, you got tough people. How did your background in life, including a stretch inside, prepare you for that music business?
Well, I'll be really honest with you. Most of those 'tough' music business people were only tough in the eyes of these little musicians. They weren't tough in my eyes. It wasn't even a challenge to me.
They were bully boys.
To me, actions speak louder than words. And I actually had run-ins with the two people you mention – Peter Grant and Don Arden.
I did a deal with Don Arden's son for The Steve Gibbons Band to play with ELO on their tour and [in return] agreed for a band they had called Widowmaker to come and do some Who stadium shows.
"Most of those 'tough' music business people were only tough in the eyes of these little musicians. They weren't tough in my eyes."
I get a call from Don Arden some time later, and he said: 'You took a liberty with my son… he gave you eight shows and you only gave him three.'
I said, 'Did you see how many people came to the three? I'll tell you what: if you think I took a liberty, why don't you come round here and I'll fucking take a liberty with you – alright?'
He said he'd be right round.
I got a phone call about ten minutes later from Charlie Kray, we were old friends. He says, 'Bill did you just speak to Don Arden? He's just come on the phone crying to me. I told him if he goes anywhere near your office he'd be very silly and he wouldn't like the outcome.'
I told Charlie: 'You've just spoiled my day.' I never heard from Arden again.
---
What about Peter Grant?
When [The Who] played Charlton Football ground in 1974, I gave Bad Company their first show. They were supposed play on the bill below Lindisfarne.
Bad Company turned up late, so I said: 'You're not fucking jumping the bill, you're not going on stage.'
My younger brother, Alfie – who's sadly deceased now – was a good boxer, a heavyweight. I asked him to hang around just in case we got any problems.
Sure enough, into this little porta-cabin walks Peter Grant with Richard Coles and Phil Carson [Atlantic rep].
"No-one had ever spoken to Peter Grant like that, apparently."
Grant said: 'Who do you think you are?' So I said: 'I'm Bill. Who the f*ck do you think you are?'
I said he'd deliberately turned up late, and was taking me for a c*nt in order to jump the bill. 'I've already done you a right favour putting them on this show, now f*ck off.'
No-one had ever spoken to Grant like that, apparently.
My brother was standing there with me; to be honest he could have dealt with all three of them himself. In the end, Paul Rodgers and Boz Burrell came to see me and said they didn't know what was happening, and that [Grant] had told them they had lots of time. They're artists – I respected them and believed them.
I let them play but with no encore as we didn't have time. They did a great show and that was the springboard to their career.
---
Was that the end of your relationship with Peter Grant?
I didn't hear anything from Grant for a long time. And then I gave Maggie Bell the part of the Acid Queen in Tommy at the Queen's Theatre in Shaftesbury Avenue.
Grant phoned up to thank me, so I asked him how he was doing. He told me he wasn't very well and he'd had a bad heart attack. After that, I saw him at a Nordoff Robbins thing and he didn't look too well.
So I said to Page and Plant, 'Now, listen. We're playing Wembley – invite Peter Grant. He's not in great shape. Don't carry this shit with you.'
"I said to Page and Plant: 'Now, listen. We're playing Wembley – invite Peter Grant. He's not in great shape. Don't carry this shit with you.'"
Reluctantly they invited him, he came into the dressing room, he was quite gracious, and as a consequence they sort of resolved all that bad feeling. Grant thanked me when he came out and unfortunately it wasn't long after that he died.
For me, he was a victim of his own lifestyle – drugs etc. But he was certainly a really good manager.
He felt he had to protect Zeppelin, and the whole bully boy thing was his way of doing that. It's a bit-old fashioned and I don't think that's necessary in a manager.
---
What do you mean?
This might sound a bit immodest, but it's the truth: I don't get intimidated. Not really.
If a hitman came in here now with a gun, I mean, we're dead aren't we? They wouldn't waste time threatening us.
So therefore a lot of that intimidation stuff has to be bollocks, doesn't it?
"I don't get intimidated. Not really."
A lot of the artists in the old days were bullied – and I hate bullies.
I used to go into the record companies and think: these guys went to university and I didn't, but they don't need it as much as me.
You see, I was determined not to go back to where I grew up. At one stage much later it dawned on me that was impossible – money aside, my horizons had broadened so much and there was only one way I was going and that was forward.
But the fear of going back is significant, and it stays with you.
---
Would you say the music business is a better environment for artists today than it was then?
It's become more of a business, that's true. But it's also far more callous.
Record companies have been emasculated, to a great extent, by the Internet. In the old days, you'd go into a record company and if they really liked the sound of something they would invest in it.
I don't see iTunes spending a penny on new bands. It's really difficult for new artists to get off the ground these days.
---
What went wrong in the industry to cause this situation?
I don't feel the business has the heart it once did.
We've had the advent of the 'Business Manager'. Oh, really. So here comes this jumped-up lawyer, and it all becomes about money and not about the music. In the end, if the music's right, everything else – the money, the fans will follow.
"We've had the advent of the 'Business Manager'; jumped-up lawyers, when it all becomes about money and not about the music."
I'm really pleased for a couple of people today. Jonathan Dickins – Barry's son – that whole [Adele] story is something else. She writes great songs, her feet are on the ground, she's just like the girl next door.
And Ed Sheeran, the same. His feet are definitely on the ground. If you looked at a photo of Ed Sheeran, you'd think, who's this little ginger boy? Soon as he opens his mouth, he's got you, with great songs.
It shows you that in the end, talent will come through.
---
Official Charts Company

Is anyone else in the industry standing out for you today?
I don't know the manager, but my boy Alfredo – who's 18 – is always playing me new stuff and at the minute it's Stormzy.
Not to sound like my dad, but I've told Alfie in the past, I'm tired of these rhyming rap lyrics 'blue and you and too'. Etc, etc. He said dad, this is different – listen to it. So I did.
Time will tell, but the ones who rise to the top are the ones who've got something to say, and it seems [Stormzy]'s got something to say.
---
What are your views on secondary ticketing.
It's fucking appalling. But the most repugnant thing is that we just did a week at the Albert Hall for Teenage Cancer Trust – Ed Sheeran, The Who and more and tickets were being sold for ridiculous prices.
And all that extra money that's being made on the secondary sites isn't going to the cancer victims. Now, there's good and bad money in life – this is bad money. To do that is just atrocious.
They should pass a law against it, and it'd be finished.
---
Why are you excited about what Centtrip Music has been doing?
All these years, we've gone along getting our money from the record companies, publishers etc. then doing the audit. And all they focus on are: did you sell 2.1m or 2.15m? They never looked at the exchange rates from different territories.
I'm not accusing anyone of being thieves, but what I am saying is that the banks could have charged whatever they wanted to charge and the financial departments could have been taking whatever they wanted to take – nobody would have been any the wiser. That's how it always was.
Suddenly, this solution comes along and says: 'Hold on a minute… have a look at this'.
I'm preaching it. It's fantastic. It's a new world.
It's about time the rip-offs in this industry stopped and there was transparency across the board. Centtrip provides absolute transparency in every area and allows the client to exchange currencies as and when they wish.
---
Do you worry about how young people listen to music today?
There's no patience. Young people now make playlists because the artists got into the habit of making an album with only two good tracks on it. They're the architects of their own downfall.
I remember the early days of iTunes, when I told Steve Jobs: 'Listen, you're not going to fucking sell Stairway to Heaven – 22 minutes long – for a dollar. It's not happening.'
"Steve Jobs stole the music business. The biggest robbery in entertainment history."
Steve Jobs stole the music business. The biggest robbery in entertainment history.
He took it from under the noses of the record companies, who didn't have the brains to see it.
---
Have you ever been fired by an artist and if so what did you learn from it?
Yes. Jimmy Page sent me a letter saying he didn't want me to manage him anymore.
I was in New York when I received it. It was the result of the band arguing over royalties.
When I got them their royalties back from Atlantic, Jimmy felt he should have had more of a percentage, because he was the producer of the catalogue.
"I resigned on a point of principle – which really meant something to me."
The other two engaged with him and agreed to give him a bit extra. I said: 'Are you happy with that?' He said yes, but he obviously wasn't.
He felt that I should have backed him more strongly in this but I didn't really agree with his concept. When they sold their royalties he was paid extra for his producer piece. When I regained the royalties it was a group royalty and I couldn't see any logic in splitting it differently.
He said he wanted to leave, and I was okay with that.
With Robert Plant, it was the reverse – I left him. I resigned on a point of principle – which really meant something to me.
No regrets. We had a good relationship for 26 years. It's over
---
What was the point of principle?
To define this carefully for you: when I give my friendship to someone, it's total, unconditional. I don't think he deals in the same currency.
Strangely enough, most artists don't have any friends from their past. It's really weird.
"Strangely enough, most artists don't have any friends from their past. It's really weird."
I suppose you can't go back to the pub and say to your old mate George: 'Oh yeah I just got back from San Francisco and before that I was headlining so-and-so.'
They'll think: 'Would you listen to this prick?'
I, however, still have friends from my school days.
---
What's life taught you?
The real riches in life is what you've got after they take away the money – and that means friends, family and principles.
Money is a transitory thing. It's a very short distance from driving the limousine and sitting in the back of it – one does well to remember that.
---
Can you ever see a day you wash your hands of the music business?
If music's in your blood or in your water, it's there for good. You can't piss it out or bleed it to death.
"If music's in your blood or in your water, it's there for good."
I like to say they won't bury me when I go: they'll cremate me, put my ashes in an egg timer and still have me working!
---

The Centtrip Music account specialises in providing transparent foreign exchange (FX) rates, payments and expense management to global artists, managers, labels, promoters, collection societies and music industry accountants. The Centtrip Music account comes with a Centtrip prepaid Mastercard which holds 14 currencies simultaneously and is accepted worldwide. In conjunction with the account, it provides users access to the live currency market at interbank rates, significantly lower than the high street banks, brokers or other bureau de change outlets. Centtrip Music already works with many of the world's largest artists and is recognised as a leading provider of FX support and banking solutions to the music industry.Music Business Worldwide