MBW's World's Greatest Songwriters series celebrates the composers behind the globe's biggest hits. This time out Liz Rose discusses how she moved from publisher to writer (whilst never leaving publishing), her creative partnership with Taylor Swift and why she's worried for writers just starting out. World's Greatest Songwriters is supported by AMRA – the global digital music collection society which strives to maximize value for songwriters and publishers in the digital age.
---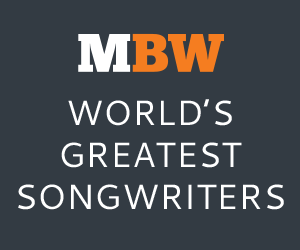 Liz Rose calls herself "the accidental songwriter."
If so, it must have been the happiest accident of all time.
After all, Rose herself acknowledges that she's been enjoying one of the most "awesome and busy" years of even her stellar hitmaking career.
Last year, she had a huge sync with Caitlyn Smith's The Card You Gamble, the theme song for the country music drama series, Monarch. In February, she was at the Grammys with co-writer Taylor Swift as All Too Well, the stone-cold classic song they originally penned for Swift's 2012 Red album, found a new lease of life in its extended, re-recorded 10-minute version, hitting No.1 on the Hot 100 and scoring a belated, but extremely well-deserved Grammy nomination for Song of the Year.
And in June, she will be inducted into the Songwriters Hall of Fame in New York in her first year of eligibility (I'm honored, humbled and shocked," she grins. "Of course, you say that for all awards, but I really am!").
Nor are such accolades new to Rose. She downplays her role in assisting Swift's genius, but her other Taylor co-writes such as You Belong With Me, Teardrops On My Guitar, Tim McGraw and White Horse certainly helped propel Swift on her journey to Nashville prominence, en route to becoming the greatest star of the 21st century.
Rose is also part of the successful Love Junkies co-writing trio with Lori McKenna and Hillary Lindsey, and has previously triumphed at ceremonies including the Grammys, Country Music Association Awards and Academy of Country Music Awards, picked up SESAC Songwriter of the Year and co-written country classics with the likes of Maren Morris (Hummingbird), Little Big Town (Girl Crush), the Eli Young Band (Crazy Girl), Carrie Underwood (Like I'll Never Love You Again), Miranda Lambert (It All Comes Out In The Wash) and even Kylie Minogue (Golden).
But, despite all this, the woman that no one knows as Elisabeth Wagner is absolutely correct when she points out that, for a very long time, none of the above looked even remotely on the cards.
Indeed, Rose was in her forties by the time she had her first real hit (Gary Allan's Songs About Rain). Before then, she was well-known amongst Nashville's close-knit music community as a publisher and song plugger for King Lizard Music, Encore and other companies. And she had no designs on becoming a creative, until people she worked with convinced her she should give it a try.
"I never thought of being a songwriter," she insists, noting she still can't really play an instrument. "I was just working with songwriters that said, 'Why don't we try and write a song?' That's what's so great about this town. No one says, 'Let me see your songwriting degree before we write,' they're just like, 'Hey, you're fun to be around, wanna hang? Let's see if we can write something…' And I just happened to be OK at it, kept doing it and got better."
Even then, Rose resisted.
"You don't want people to say, 'She's a great song plugger and publisher… Oh, now you want to be a songwriter?'" she laughs. "That's like somebody in the band who's playing bass, saying 'I want to be the star now' – of course you do!"
But a star is what Rose became and she has since returned the mentoring favor to several generations of fresh Nashville talent (Swift credits her as being one of the few writers prepared to do sessions with a then-unknown teen), and supported many more with her own highly successful publishing company, Liz Rose Music, home to the likes of Joe Fox, Cameron Bedell, Cassidy Daniels and Rose's daughter, Caitlin Rose, a successful singer-songwriter in her own right.
"I'd love to see if there are a couple of artists that would benefit from the way I do things."
Rose Senior is still keen to push her own songwriting limits. Having renewed her publishing deal with Warner Chappell Music and forged a JV with music rights finance house Open On Sunday (selling part of her catalog at the same time), she recently attended a successful song camp in Brazil and, having met with some pop stars around the Grammys, is now keen to explore working with artists outside of Music City.
"I'd love to see if there are a couple of artists that would benefit from the way I do things," she says modestly, as she takes a break from packing for her imminent house move to FaceTime MBW (although she's only moving within Nashville).
In the meantime, she's been working with country hotshots such as Alana Springsteen and Parker McCollum and hints there may yet be more undiscovered Swift-Rose gems unearthed during the on-going Taylor's Version project.
"You just never know what's going to happen in this business," she grins. "That's why you get up every day and do it, and then six months or a year down the road, something happens with that song."
Somewhere out there, another classic Liz Rose songwriting accident is waiting to happen…
---
DO YOU HAVE ANY REGRETS THAT YOU DIDN'T START WRITING SONGS EARLIER IN LIFE?
No. I have no regrets, because that means things would have been different – and I can't imagine them being any better than they are.
---
DON'T YOU WORRY YOU MISSED OUT ON SOME GREAT SONGS?
No. There was totally no plan whatsoever. I never even wrote a poem or in a journal, I was too scared somebody would see it.
---
HOW DOES IT FEEL THAT EVERYBODY CAN SEE 'IT' NOW?
It feels real good! I was very lucky because I was surrounded by some of the greatest – Stephony Smith wrote with me in the very beginning. Kim McLean, Mark Narmore, Pat McLaughlin. Taylor Swift came along and trusted me – it was pretty amazing! The community of Nashville just embraced me, they were so kind and so encouraging, it was incredible.
And luckily I was pretty good at it, plus I got to write with great songwriters at the beginning. I'm sure I have some bad songs, but they were never the really shitty, 'songwriting-101-oh-my-God-you-need-to-not-do-this' songs that so many songwriters have to do before they get there. It was a long time before I went, 'OK, I'm a songwriter'. But I will say it out loud now.
---
WHAT'S YOUR PREFERRED METHOD OF WRITING SONGS?
You have to read the room and figure out who you are in that room; I'm the person in the room that digs for the story. It's probably the only time I shut up, because normally I talk way too much. The key question is not 'What do you need for your record?', but, 'Hey, what's going on in your life? You got anything you need to get out today?' Not, 'Do you need an up-tempo, do you need a ballad?' Of course, we have to ask those questions, but I also like to ask, 'What have you not said? If you have one more song in you and you want people to know something about you, what do you want to say?' I can do it the other way, but I would much rather find your feelings.
---
IS THAT MORE DIFFICULT WITH THE MODERN TREND FOR MULTIPLE CO-WRITERS?
Co-writing is wonderful. But it's getting a little out of control for me – this four or five-way co-writing is bullshit and I'm the first one to bitch about it. Well, I don't mean I'm the first one because we're all bitching about it, but it's funny, because when I get in there, I go, 'Why in the hell am I writing with four people?' But then it's so fun and you look at the song and say, 'That's what it took today and that's OK'. For some reason, before I walk in the room, I think I can't adapt and the second I walk in, I adapt. I'm very fortunate that I can.
---
COULD COUNTRY EVER END UP LIKE POP WITH A DOZEN WRITERS ON A HIT?
Well, that's not really how the song gets written, that's how they do business. Sometimes there are three people that wrote that song but, by the time they start adding their engineer, the producer, the artist and their cousin and little brother and the guy that dropped off coffee, that's just what happens. But that's OK – they make a lot more money in pop, so there's a lot more to spread around. I'm not going to judge anything because, as soon I say I ain't doing that, it's going to happen, so I'm just going to shut up!
---
IS THE GAP BETWEEN POP MUSIC AND COUNTRY MUSIC WRITING GETTING SMALLER THOUGH?
Yeah, because everybody's got a story to tell. It's just we tell them differently.
---
YOU WORKED WITH TAYLOR SWIFT WHEN SHE WAS A TEENAGER. BACK THEN, DID YOU THINK SHE'D BECOME THE BIGGEST STAR IN THE WORLD?
No, but I knew she was going to do something amazing. I knew she would be a huge country artist, but beyond that, I had no idea. Who knew? Well, she did probably. When she was 15, I was calling her superstar, before she even put a record out.
I just love her energy, I love the songwriting genius, the storytelling genius and I can never say enough about her. She always had something to say, and it was so easy. It was so fun to be part of her stories and watch her musical brain work.
---
---
DID YOU SEE HER AT THE GRAMMYS?
Yes, we had a great night. I never say we lost, I say we didn't win and that's OK! We were just reconnecting and watching the show. She did a small after-gathering which was very nice and it's just fun to see what a fantastic young woman she's grown up to be. She hasn't changed, she's just brilliant and I think the world of her. Only Taylor Swift in her brilliance would have re-recorded and released a song that had been written 11 years before, so that was pretty cool.
---
ALL TOO WELL ASIDE, WHAT DO YOU THINK OF THE TAYLOR'S VERSION RE-RECORDINGS OF SOME OF THE SONGS YOU WROTE TOGETHER?
I love that she didn't completely change them. She stayed true to the songs and the way they were written – and that's hard for an artist. They always want to prove they can do something completely different, but Taylor is true to the songs and true to her fans and that's fantastic.
---
YOU WORKED WITH LOTS OF ARTISTS WHEN THEY WERE FIRST STARTING OUT. DO THE TRUE GREATS HAVE ANYTHING IN COMMON?
A story. Fearlessness. And love for the song and the storytelling. Taylor is a writer first, the stardom came second. She was always a storyteller. She said, 'I'm going to be an artist so that people hear my stories'. Maren Morris always has a story. I love getting to know an artist and being part of their journey. It's so cool to be trusted like that.
---
IS IT INTERESTING HAVING A DAUGHTER WHO'S A SINGER-SONGWRITER?
We talk about it all the time! More than we used to, in fact. As she gets older, we seem to suddenly want to do something together some day and we talk about music all the time.
---
DO YOU ENJOY BEING A PUBLISHER AS MUCH AS BEING A WRITER?
Well, I love watching [our writers] succeed. I'm so busy being a writer, that I'm not as involved with the publishing, but I have great people that do that part. I do publishing early in the morning and late afternoon, then I write.
---
DO YOU HAVE A VIEW ON THE CATALOG RIGHTS SALE BOOM THAT HAS TAKEN PLACE IN THE PAST FEW YEARS?
We're lucky we can do it, because we're not making the money we used to make. So thank goodness we can sell our catalogs! I don't think it's sad, it's great we have that opportunity if we want it. If we end up having to pay a 40% capital gains tax on it, that's going to be sad!
I did a deal with Open On Sunday. It's a little payday for me personally, but it also puts money back into the company to keep us going so I can sign another Joe Fox or Cameron Bedell. I've always re-invested into Nashville.
---
IF YOU COULD CHANGE ONE THING ABOUT TODAY'S MUSIC INDUSTRY, RIGHT HERE AND NOW, WHAT WOULD IT BE AND WHY?
Somebody needs to find the money to pay songwriters for their cut. We lost mechanicals. I don't know who it's going to come from, but we need to find a fair way to compensate the songwriters for their music besides just streaming for album cuts. Because we can't survive. Well, I can survive, but I'm terrified for the next generation.
It is getting better. It's still not right, it's still not fair, it still sucks, but that's the way the world is and that's all we can do, learn how to adapt. Songwriters are never going to see that big Number One radio money that we used to see, that's just the way it is. But the money is growing and there are other ways to make money in the music business. And that's all we can be grateful for.
---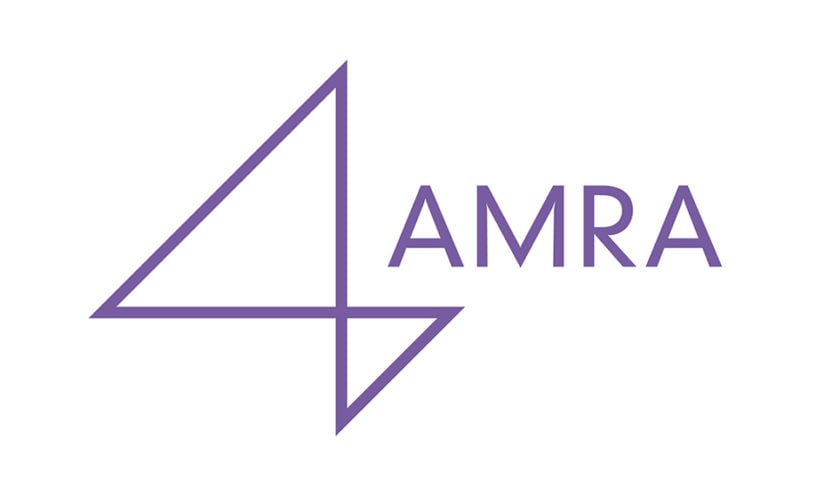 AMRA is the first of its kind — a global digital music collection society, built on technology and trust. AMRA is designed to maximize value for songwriters and publishers in today's digital age, while providing the highest level of transparency and efficiency.Music Business Worldwide