MBW's Stat Of The Week is a series in which we highlight a data point that deserves the attention of the global music industry. Stat Of the Week is supported by Cinq Music Group, a technology-driven record label, distribution, and rights management company.
---
The idea of 'windowing' big music releases behind a premium-only paywall is no longer de rigueur in the Anglo-American music industry – but it came to mind this week with the news that Universal and Spotify have signed a fresh global licensing agreement.
The last time Universal and Spotify inked such a pact, in 2017, they made UMG's ability to put major new releases behind a Premium-only paywall the headline takeaway from their deal.
Yet subsequent uptake, from both UMG and the wider industry, was slow.
Other than a big album from Jason Aldean (Rearview Town, 2018) and a less-big live album from Rammstein (Paris, 2017), pretty much every other major league artist releasing music on Spotify has done so on the platform's free tier and Premium tier simultaneously.
Indeed, the prospect of 'windowing' a release on paid-for-only streaming services barely even comes up in conversation anymore.
Even Taylor 'Music Has Value' Swift stuck her last studio LP, Lover (and her very new studio LP, Folklore) on Spotify's free tier on day one of release.
The reasons artists and record labels have gone down this route are unique in each case, but it's fair to say that two overriding motivations stand out:
(i) Ad-supported tiers like Spotify's still contribute heavily towards charts like Billboard's Hot 100 (although less so, per stream, than paid-for tiers). And artists still very much like being No.1;
(ii) Because YouTube exists, where free music is available, both officially and via user uploads, in head-bending volumes.
In China, of course, there is no YouTube – it's been officially blocked in the country since 2009.
This fact arguably helps leading streaming services (and artists) in the market to experiment more with paywalling premium content.
And that's exactly what Tencent Music Entertainment (TME) – owner of QQ Music, Kugou and Kuwo – has been doing, with increasingly impressive results.
---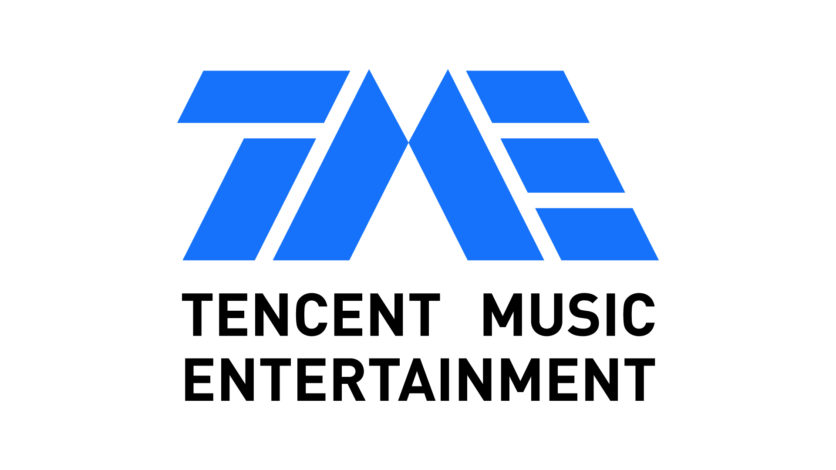 According to TME, during the first quarter of 2020, its online music subscription revenues jumped 70% year-on-year to $170m.
That was a bigger YoY climb than that seen both in the prior quarter (+60.1%) and the quarter before that (+48.3%).
Driving this increase was the fact that, in Q1 2020, the number of people paying for music on TME services grew to 42.7m, a figure which was up 50% year-on-year, and nearly double what it was two years prior (Q1 2018: 22.3m).
Most importantly for this story, Average Revenue Per Premium User (ARPPU) grew yet again on TME's music platforms in Q1 2020, up 13.3% year-on-year.
That's obviously in stark contrast to the narrative over at Spotify, where global subscriber ARPU continues to sink, falling 7% YoY (at constant currency) in the first three months of 2020.
How is Tencent managing to push up its ARPPU rate? In the words of TME's Chief Financial Officer, Shirley Hu, it's thanks to the company's "continued success of paying user retention" and, crucially, its "content paywall strategy".
"Internally, we estimate that, by the end of this year, the paywall should account for approximately 20% of our streaming volume."

Tony Yip, Tencent Music Entertainment
A standout stat (and our Stat Of The Week here) on this matter was given away on TME's latest earnings call in May.
Tony Yip, TME's Chief Strategy Officer, told investors that, at the close of 2019, "approximately 10% of the streaming volume on our platforms" was of music exclusively available behind a paywall – i.e. windowed for Premium users only.
He continued: "Internally, we estimate that, by the end of this year, the paywall should account for approximately 20% of our streaming volume."
Obviously, thanks to the global pandemic, this is no normal year for TME (or anyone else). But, as the end of March, said Yip, his company was still on track to hit this 20% target.
In the borderline-incestuous hierarchy of the modern global music business, Tencent Music Entertainment – itself majority-controlled by Tencent Holdings – owns minority stakes in Spotify, Universal Music Group and Warner Music Group.
On the flip side, the likes of Warner Music Group and Sony Music Entertainment own stakes in TME. And the evidence suggests they really don't love reading about Spotify's ARPU continuing to tumble.
With that in mind, these and other top music rightsholders will no doubt be watching, with keen interest, to see how Tencent Music Entertainment's paywall strategy in China plays out in the months and years ahead.
---

Cinq Music Group's repertoire has won Grammy awards, dozens of Gold and Platinum RIAA certifications, and numerous No.1 chart positions on a variety of Billboard charts. Its repertoire includes heavyweights such as Bad Bunny, Janet Jackson, Daddy Yankee, T.I., Sean Kingston, Anuel, and hundreds more.Music Business Worldwide