Family plans are an interesting concept for music rights-holders to chew over.
On the one hand, they definitely attract new audiences to streaming platforms. On the other, they also definitely water down the Premium ARPU (average revenue per subscriber) of a service.
Take Spotify, for example: according to its financial data, the Swedish firm's monthly Premium ARPU (for paying customers) stood at €5.32 across last year.
In 2016, that same annual figure stood at €6.20 and in 2015 it was €6.84.
And in the three months of Q1 this year, it fell again – down to €4.72.
Spotify acknowledges that 'from a product perspective… the launches of our Family Plan and our Student Plan have decreased Premium ARPU'.
It also says that its family plan is a 'meaningful contributor of total gross added Premium Subscribers'.
---
Today, we learn that Pandora is getting in on the family plan action.
Like Spotify and Apple Music before it, Pandora has plumped for a $14.99-per-month price for its Premium family plan (alternatively, the bundle costs $164.89 annually).
And, like Spotify and Apple Music, this fee will give up to six users unlimited interactive music streaming via the platform.
Pandora clearly hopes the move will trigger a positive effect amongst its user base.
According to the firm's recent Q1 results, analyzed by MBW, Pandora finished the first quarter with 72.3m active monthly listeners.
That was down 4.4m year-on-year, and was over 9m fewer than the company's all-time high active listener number, recorded in Q4 2014, of 81.5m.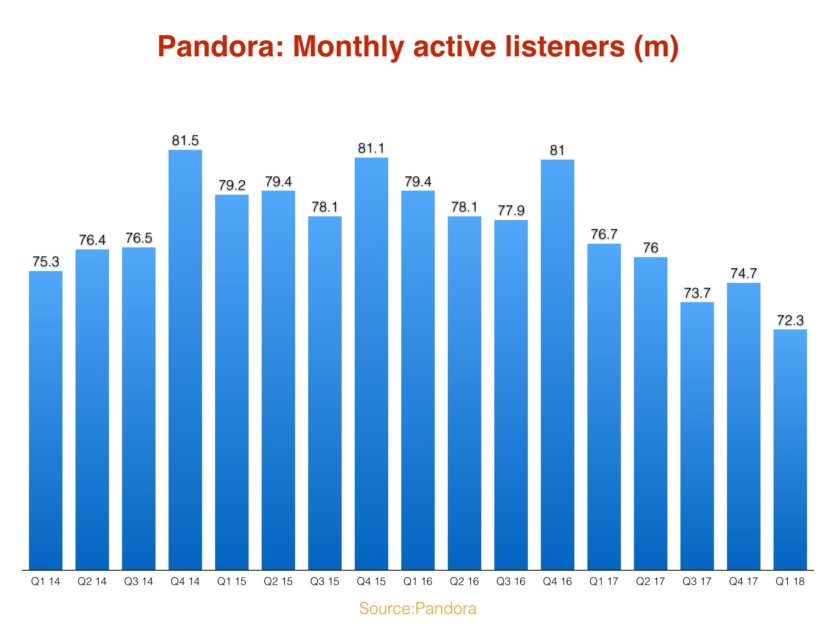 ---
However, Pandora's subscription business in Q1 this year did show some positive signs.
The company's subscription offering turned over $104.7m in Q1, up 61.3% year-on-year, with 5.63m total paying subs by quarter-end.
Pandora's US-only subscription business is made up of its limited-tier 'Pandora Plus' for $4.99-a-month and its full-catalogue, on-demand 'Pandora Premium' for $9.99-a-month.
Across those two tiers, its Premium ARPU in Q1 was $18.59, equivalent to $6.20 per month.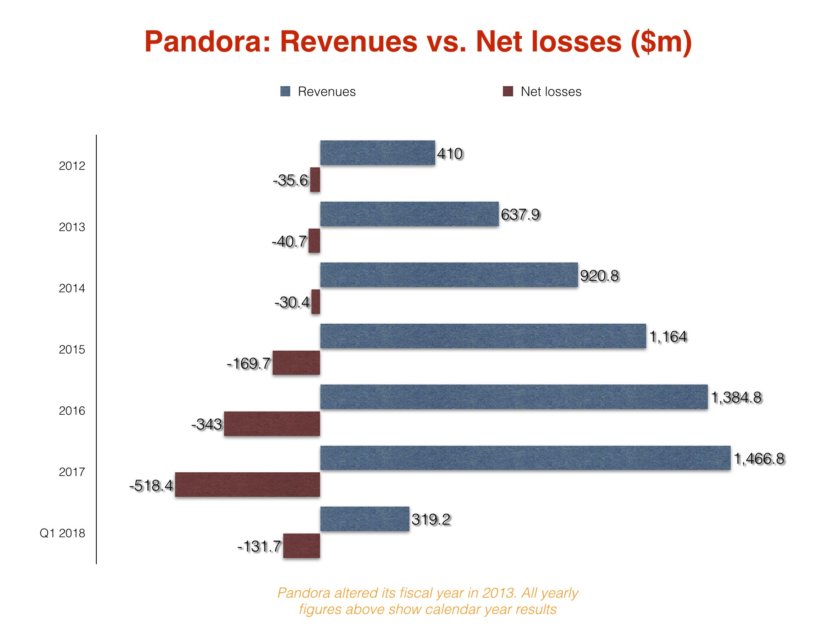 ---
The most surprising element of Pandora's Q1 results was that its quarterly advertising revenues fell 3.9% year-on-year to $214.57m.
That ad revenue made up 67.2% of the company's total sales in the three months.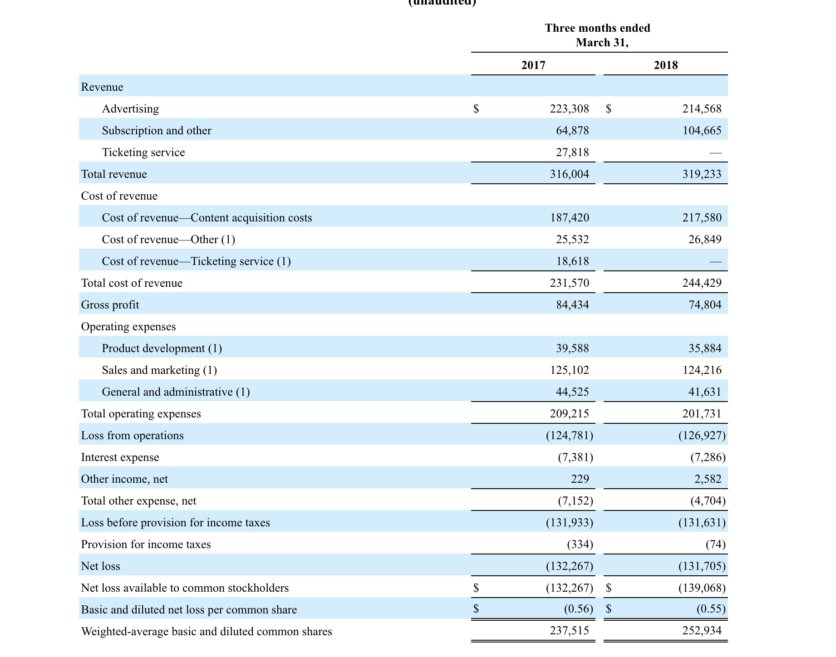 This dip should be seen in the context of Pandora's newest acquisition, however: AdsWizz.
Pandora announced its intention to acquire audio advertising platform AdsWizz in March for a total consideration of $145m.
It is hoped that AdsWizz will upgrade the streaming platform's ad tech capabilities.
The buyout aims to provide Pandora's advertisers with greater audience reach and expand the company's revenue opportunities.Music Business Worldwide