One Direction's new single, Drag Me Down, is way out in front on the Global Spotify Top 50 chart, clocking up 3.11m plays on the service in the past day.
Despite new songs typically needing more time to climb the Spotify charts, Drag Me Down's performance after being released on Friday (July 31) puts it comfortably ahead of established hits Lean On by Major Lazer (2.6m daily streams) and Can't Feel My Face by The Weeknd (2.4m).
Drag Me Down is very much 'one to watch' on Spotify: not only did the band push fans direct to the Swedish streaming service on their social channels on Friday (as well as iTunes, where it also currently tops the chart) but a quick search for the track on YouTube yields little but bedroom cover versions and vlogger discussion.
This is significant, as it suggests that team 1D, across Modest! Management and Syco/Sony, is carefully orchestrating something of an experiment: a Spotify-led day one streaming campaign, tied with careful monitoring and take-down of UGC activity on YouTube.
Meanwhile, Spotify is doing its part, heavily promoting the track worldwide with a prominent banner ad on the 'Browse' area of the platform, as well as major playlisting support and regular social posts.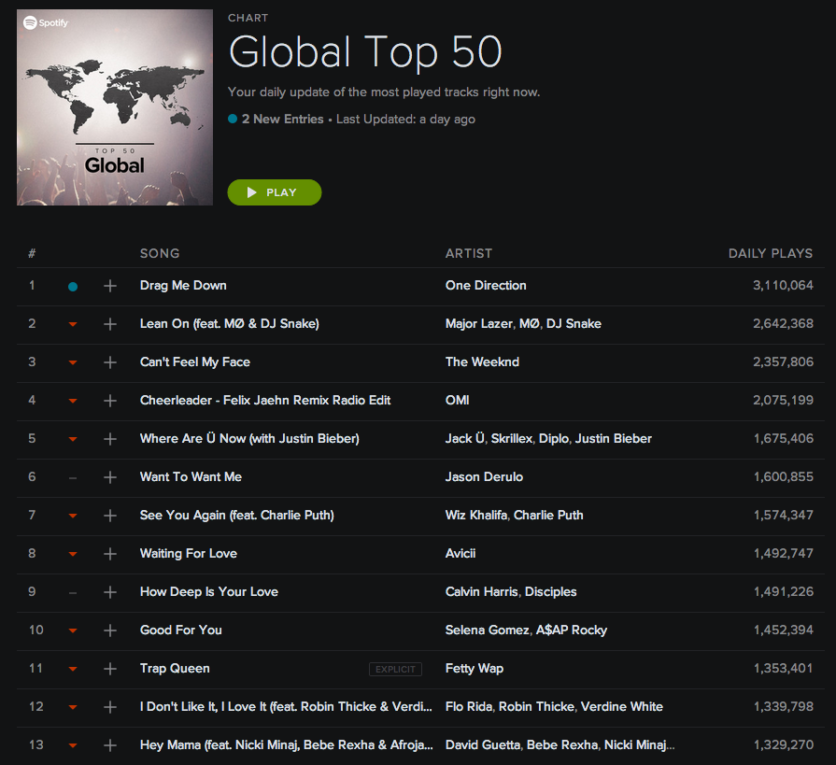 With 3.11m plays in 24 hours on Spotify, Drag Me Down is currently earning around $21,700 for music business rightsholders each day, according to Spotify's own rough estimate of $0.007 per play*.
That means the track should bring home around $152,000 in its opening week on the service, with 21m streams.
[UPDATE: Spotify has announced that Drag Me Down was streamed a record-breaking 4.75m times on Friday – the most streams in a single day for a track in the service's history. That would have made approximately $33,250 for music rightsholders.]
If so, those figures would make it a comfortably bigger hit – in terms of a one-week pinnacle on Spotify – than even Mark Ronson's smash Uptown Funk!, which reached a Spotify weekly streaming peak of 15.4m in January.
Uptown Funk! was the most streamed song in the UK and US markets in the first half of 2015.
Drag Me Down will arrive in the various newly-aligned official international music singles charts this Friday (August 7).
Over 1.1m of its 3.1m average daily streaming on Spotify are currently happening in the US, while the UK is playing the track around 230,000 times every day.
* The Spotify For Artists site says that the service pays out an average per stream rate to rights holders – across recordings and publishing/songwriters – 'of between $0.006 and $0.0084'.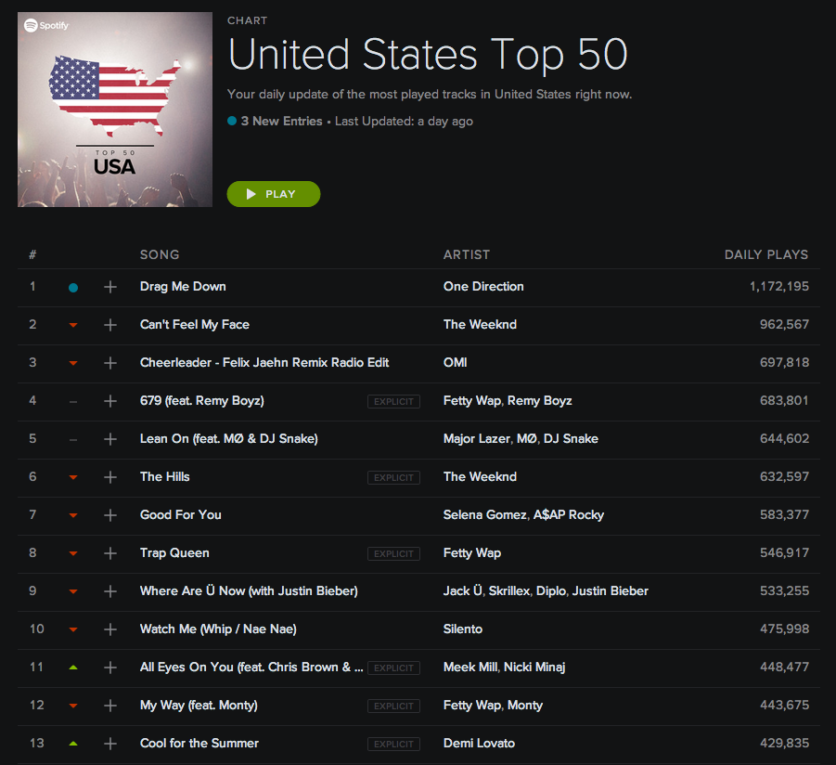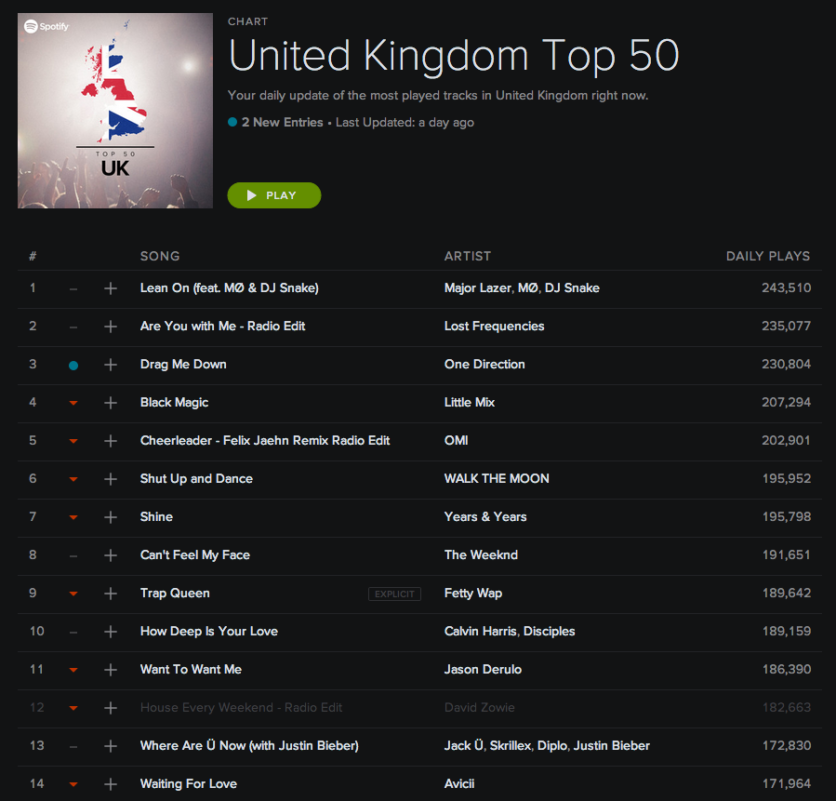 Music Business Worldwide