US-based collection society BMI (Broadcast Music Inc.) has announced record-breaking revenue and royalty distributions for its latest fiscal year.
Total revenues in the 12 months to end of June 2015 reached $1.013bn.
BMI is the second PRO to see collections top a billion dollars, after ASCAP achieved the feat in the calendar year of 2014 – but, as BMI points out, its total haul was slightly higher than ASCAP's reported $1bn figure.
In terms of what actually got paid out to members, BMI distributed $877m in its fiscal year – or 86.6% of its total collections – a 4.5% increase on FY 2014.
According to MBW analysis, that was more efficient than the prior year, with 13.4% of FY 2015's money being spent on costs (cost-to-income ratio) – down from 14%.
However, BMI's costs were higher than ASCAP's in 2014, and its distributions to members were lower.
ASCAP distributed $883m from its $1bn collection last year – $6m more than BMI could manage in its latest figures.
That accounted for 88.3% of ASCAP's total collection tally – or a cost-to-income ratio of 11.7%.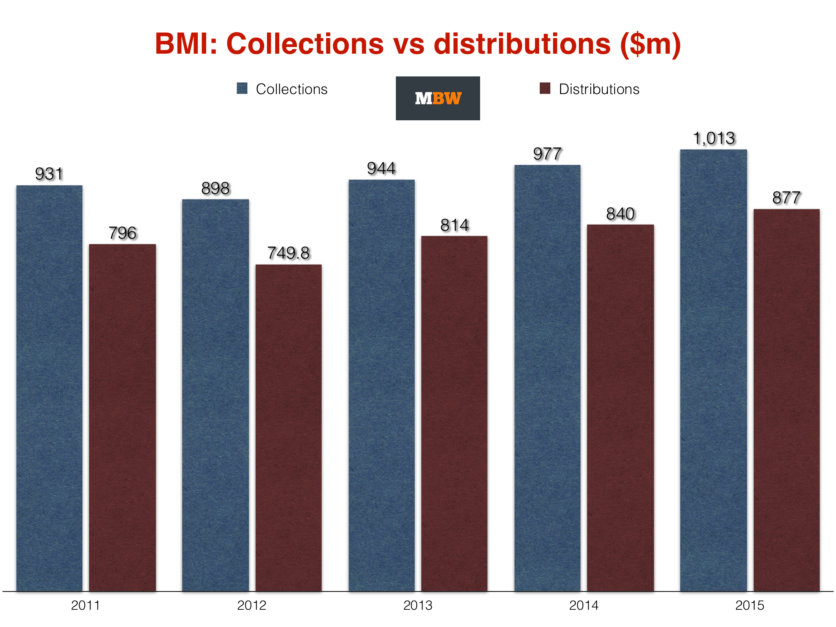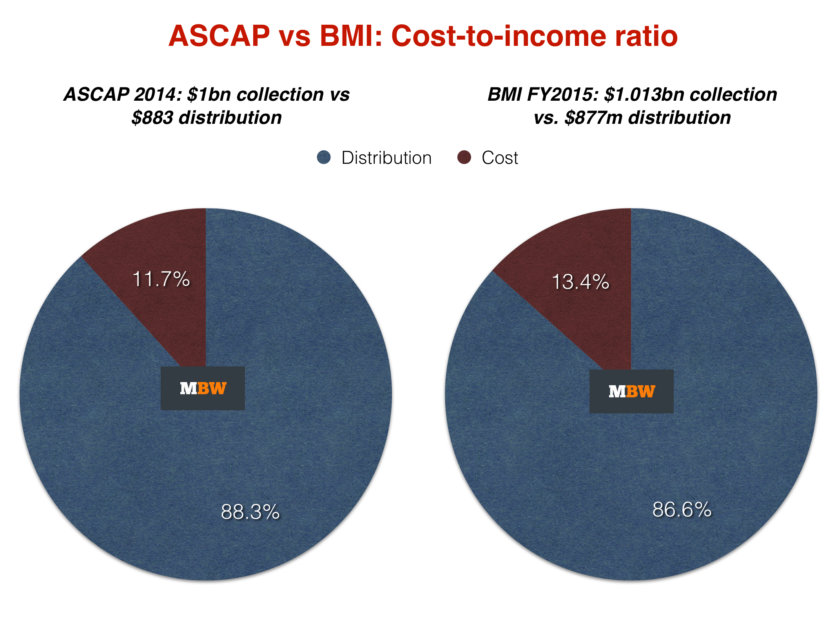 BMI's costs would have been hit by its successful recent legal case Pandora: in May a US rate court ruled that the digital streaming company must up the annual amount it pays the CMO each year to 2.5% of total revenues.
"These are phenomenal results for BMI and underscore the value we bring to our community of songwriters, composers and publishers," said Mike O'Neill, President and CEO, BMI (pictured).
"They're even more impressive when you consider the negative impact to our international revenues brought on by the strengthening dollar," he added.
"We will continue to work hard on behalf of the more than 700,000 affiliates we have the privilege to represent, not only to make sure they can continue to earn a living doing what they love, but also through our ongoing efforts with Congress and the U.S. Department of Justice to rewrite the rules so they make sense for today's digital world."
BMI's digital revenue exceeded $100 million, the first US PRO to achieve the milestone.
Digital revenue increased 65% over last year, which was the largest category increase for the company.
Revenue sources included Amazon, Apple, Netflix, Pandora, Spotify and YouTube, among others.
"These results are even more impressive when you consider the negative impact to our international revenues brought on by the strengthening dollar."

Mike O'Neill, BMI
Revenue from all media licensing, including radio, television and cable and satellite entertainment, also saw record levels at $484 million, with cable and satellite entertainment accounting for the largest portion of BMI's domestic revenue for the second consecutive year.
Additionally, general licensing revenue, including license fees from bars, hotels, fitness facilities and restaurants, along with other income, achieved a record high $137 million. General licensing added more than 14,000 new businesses to its portfolio.
International revenues came in at a strong $292 million, despite the uncommonly strong dollar this year.
While down 5% in USD from last year, the company overcame a $28 million negative impact to international revenues caused by lower foreign exchange rates.
BMI processed nearly 600 billion performances, more than 500 billion of which were digital, a 25% increase from last year. More than 1.2 million unique musical works were identified across the various digital services.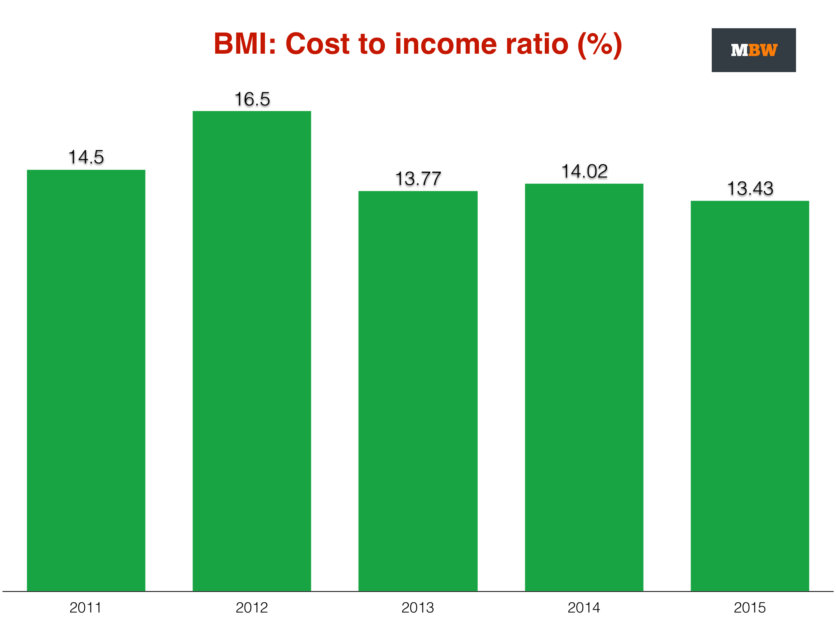 Music Business Worldwide