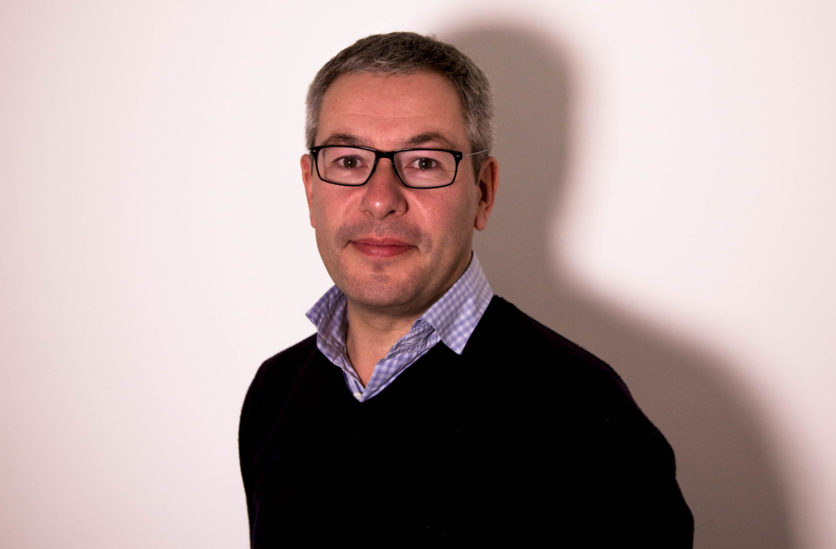 The following MBW blog comes from Conrad Withey (pictured inset) – the founder and CEO of UK-based Instrumental, which offers AI-driven insights to help those scouting for new talent. After raising $4m earlier this year, Instrumental now stands as a rare example of a fully independent A&R analytics tool in the market – following the acquisition of Sodatone by Warner Music Group earlier this year, and the newly-announced takeover of Asaii by Apple…
---
Two significant pieces of news in the last couple of weeks look to have heralded a new era for the music business.
First, Spotify announced that artists could start to upload their music directly to the platform.
This began the process of Spotify becoming more like YouTube, in nurturing a direct relationship with the talent rather than working through distributors. YouTube's creator services – which include free studio space and editing facilities around the world, training, workshops and events – have all served to help the video giant lead the way in terms of nurturing the next generation of talent for their own core revenue model: selling more advertising.
Of course, the move by Spotify is similarly linked to revenue and specifically linked to its aims to improve its current 21% gross margin to something like 30%+.
The now-floated business needs to make more money to be sustainable and so evolving from a pure subscription streaming model into a 'platform' – offering services to, and realising more value from, artists, labels and other opportunities in adjacent markets – is core to this.
Spotify for Artists is a first step, and clearly allowing artists to upload directly improves that dynamic.
Ultimately we should expect to see Spotify evolving with a bigger focus on talent discovery, as well as the deeper management of a longer-tail of smaller artists.
---
Secondly, we have heard this week the news that Apple has acquired Asaii (or, at least, its key management team) – a West Coast-based startup focused on developing emerging talent analytics and a prediction engine.
Apple is expected to roll Asaii's platform into Apple Music.
We've watched Asaii closely at Instrumental; after Sodatone was acquired by Warner Music Group earlier this year, they became our key remaining competitor.
We had expectations that Asaii might have been acquired when they announced the platform was shutting down in an email to users a few weeks ago – but few would have predicted that Apple was the acquirer.
"Apple could potentially turn its focus on the long tail of independent artists and better identification of emerging talent."
The news is very interesting as it seems to suggest that, alongside the recently completed acquisition of Shazam, Apple is also beginning to strengthen its data and insights capabilities in the music sector.
In turn, this suggests that Apple could potentially turn its focus on the long tail of independent artists and better identification of emerging talent.
This would make sense, of course. At the end of the day Apple Music is all about monetization of content on the devices it sells.
Higher margin music content will not come from the major labels or studios, but it could come from fresh partnerships with new, fiercely independent artists – artists that are building strong, engaged audiences through open platforms like Spotify, YouTube and social media.
So if Apple and Spotify are doubling-down on the long tail of artists, throwing their tech and deep pockets at the challenge of identifying exciting new prospects, what does it mean for everyone else?
---
Clearly, very few companies would consider themselves as competing with these giants. But Apple and Spotify are heading directly into a world that has, until now, been left to the traditional music companies – mining for musical talent. That move can't be ignored.
Fundamentally, I'd say if your talent scouting operation today – whether handled by one person, a team or a third-party – isn't optimized by technology and data science then you need to ask some serious questions of your commitment to long-term growth.
The viability of businesses that work with artists (whether labels, publishers, promoters, agents, managers, lawyers and others) hangs on the ability to discover them, and then partner with them.
That is just not going to be possible by solely relying on traditional, manual methods.
---
The scale of the problem at hand is enormous.
There are 3 million independent artists on streaming platforms right now – and they are uploading 20,000+ new recordings every day to platforms like Spotify.
If you want to track the key playlists on Spotify alone – seeing the new tracks and artists being added to those critical discovery environments in real time – it means watching 12,500 of them. And that's if you set the bar at only playlists with at least 10,000 followers.
If you reduce the bar to playlists with 5,000 followers you'd be tasked with tracking over 140,000 of them.
"There are 3 million independent artists on streaming platforms right now – and they are uploading 20,000+ new recordings every day to platforms like Spotify."
And what is on those playlists, of course changes constantly.
YouTube, meanwhile, has over 500,000 active 'quality' music creator channels – and in the last 90 days alone they uploaded more than 6 million videos.
Tracks are being signed by labels off upload channels like GRM Daily in a matter of hours after they have been uploaded.
How are you supposed to find talent which will matter to your business before your label competitors, let alone before Apple and Spotify?
---
The number of new releases each week is growing at an incredible rate.
Meanwhile, artists are able to remain independent for longer and longer as alternative routes to funding become available – which means very few artists are knocking on the door anymore. You have to go and find them.
At Instrumental, our mantra remains the same: it's time to properly invest in the talent scouting process – and that means investing in technology.
Engaging with data science simply means doubling down on lead generations for your business.
"Properly investing in the talent scouting process today means investing in technology."
Scouting has too long been the lowest priority in the music business. It was the job given to the intern or the junior A&R assistant because, at the end of the day, most companies could get away with doing it the old way.
That won't work anymore.
With their recent moves towards talent-spotting analytics, Apple and Spotify have sent a strong signal about their intentions.
And it's a sign of the times.Music Business Worldwide