The game really did just change.
Spotify has today launched a new feature which will enable independent artists to upload tracks to the service directly – without any requirement for a third-party aggregator or record label.
The feature currently remains in invite-only beta mode – with a few hundred US artists being ushered in – but Spotify says that, in the future, it will "bring upload to even more artists, labels, and teams".
Artists will be able access the upload function via the Spotify For Artists platform, which counted more than 200,000 verified acts amongst its monthly user base at the end of June.
This move has long been anticipated from Spotify. In July, the firm's CEO, Daniel Ek, reiterated to investors during a Q2 earnings call that he ultimately wants to create a "two-sided marketplace" serving both consumers and musicians. (Ek, whose service already ingests 20,000 new tracks a day, added that "our goal is to get as much music onto the Spotify platform as we possibly can".)
The biggest shock news today, however, is that Spotify's upload feature is completely free.
The platform isn't charging any upfront fees for uploads – no matter how many tracks are submitted – and also isn't charging artists any additional commission on the royalties generated by this music.
"we're really building a two-sided marketplace that provides tools and services for labels and artists… Our goal is to get as much music onto the Spotify platform as we possibly can."

Daniel Ek (pictured), Speaking in July
This cost-free approach sits in stark contrast to existing third-party digital aggregators/distributors such as CD Baby, TuneCore, Distrokid and Ditto – all of which require either a one-off upload fee or a yearly subscription payment from artists.
You have to question how long Spotify's free-for-all will last: in that same July earnings call, the firm's CFO Barry McCarthy predicted that building a successful "two-sided marketplace" would help improve Spotify's gross margins – which, inevitably, would mean using it to make more money.
For now, however, Spotify seems happy to absorb the costs of running a user-upload service, in order to quickly build a global community of engaged musicians. (And then, perhaps – we shall see – starting to charge for this and other tools down the line.)
---

Today's news will be well received by artists – but it won't be quite so welcomed by third-party aggregators, major record companies or, indeed, by SoundCloud.
This represents an aggressive move into user-uploaded audio content for Spotify. Traditionally, that's been the domain of SoundCloud, which offers artists the chance to upload unlimited tracks, plus access to insight tools, when they sign up to a Pro Unlimited account for $15 per month or $135 per year. (SoundCloud also offers a free, limited option which caps a user's total uploads to three hours of material.)
"If we're successful in building a two-sided marketplace and developing the tools to own demand creation, then I think we'll land comfortably in [a 30%-35% gross margin range]."

Barry McCarthy, speaking in July
The announcement of Spotify's free, unlimited upload service arrives just two months after the Swedish company launched a tool which enables acts to directly submit music to be considered for inclusion on first-party playlists.
It also comes in the same year, of course, that Spotify has openly admitted striking direct, non-exclusive deals with independent artists (while denying that it has any intentions to become an out-and-out 'label').
---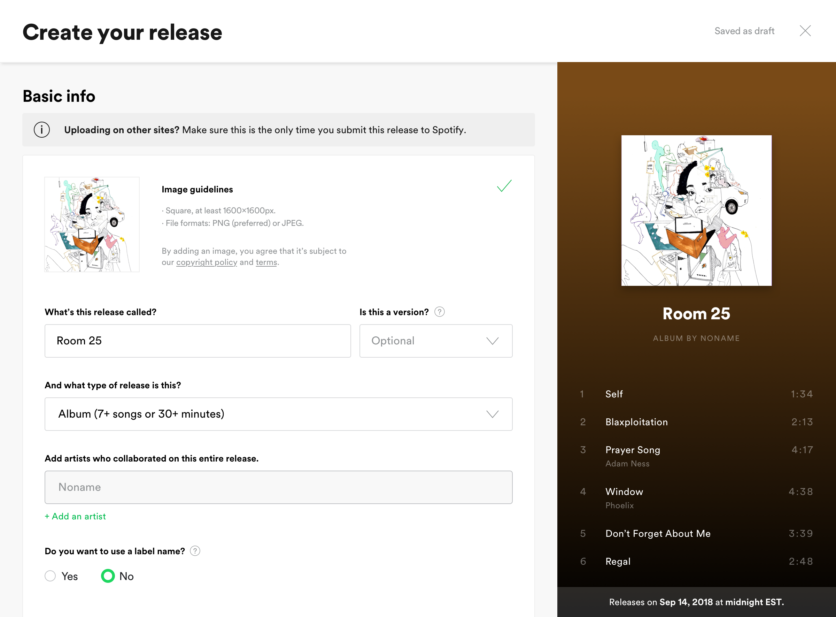 Spotify has clarified to MBW that its new upload tool will only be open to those parties who entirely own the copyright of their recordings – and that filter systems have been "put in place to prevent potentially infringing content from getting on the service".
Cover versions are permitted to be uploaded, confirmed Kene Anoliefo, Senior Product Lead at Spotify's Creator Marketplace.
As for the surprise (non) pricing structure, a fresh post on the Spotify blog explains: "Just like releasing through any other partner, you'll get paid when fans stream your music on Spotify. Your recording royalties will hit your bank account automatically each month, and you'll see a clear report of how much your streams are earning right next to the other insights you already get from Spotify for Artists.
"Uploading is free to all artists, and Spotify doesn't charge you any fees or commissions no matter how frequently you release music."
Artists can schedule the release date on which they want their music to appear ahead of time. Features like this have already been tested behind the scenes, said Spotify, by independent artists like VIAA (pictured, main), Michael Brun, Noname and Hot Shade.
---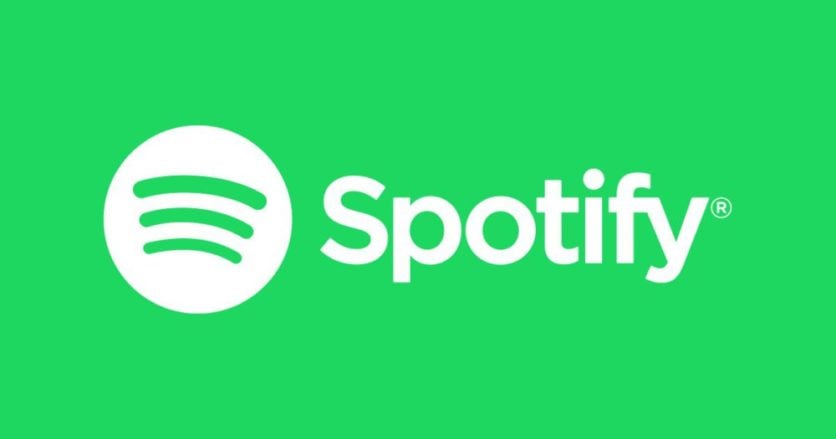 Spotify isn't only moving into a space inhabited by the likes of TuneCore, CD Baby, SoundCloud, Ditto and others; it's a space that Warner Music Group, for one, also already occupies.
Earlier this year, MBW broke the news that Warner's own TuneCore rival, Level Music, had quietly launched online – offering independent artists the opportunity to upload their music across multiple platforms.
Level promises artists the chance to 'release your music everywhere for free' – although, at the time MBW observed its user contracts, the platform reserved the right to charge a commission on royalties.Music Business Worldwide