MBW told you five months ago that Amazon was readying a new hi-definition music streaming subscription service, for launch before the end of the year. Today (September 17), that news got official.
Amazon has just launched Amazon Music HD in the US, UK, Germany and Japan. It offers 50 million lossless HD songs, with a bit depth of 16 bits and a sample rate of 44.1kHz (described by Amazon as "CD quality").
In addition, Amazon Music HD subscribers can stream "millions more" songs in 'Ultra HD' (described by Amazon as "better than CD quality"), with a bit depth of 24 bits and a sample rate up to 192 kHz.
It will cost existing Amazon Prime members $12.99 (US) / £12.99 (UK) a month and non-Prime members $14.99 / $14.99 a month.
Existing Amazon Music Unlimited subscribers can upgrade for an additional $5 / £5 a month.
---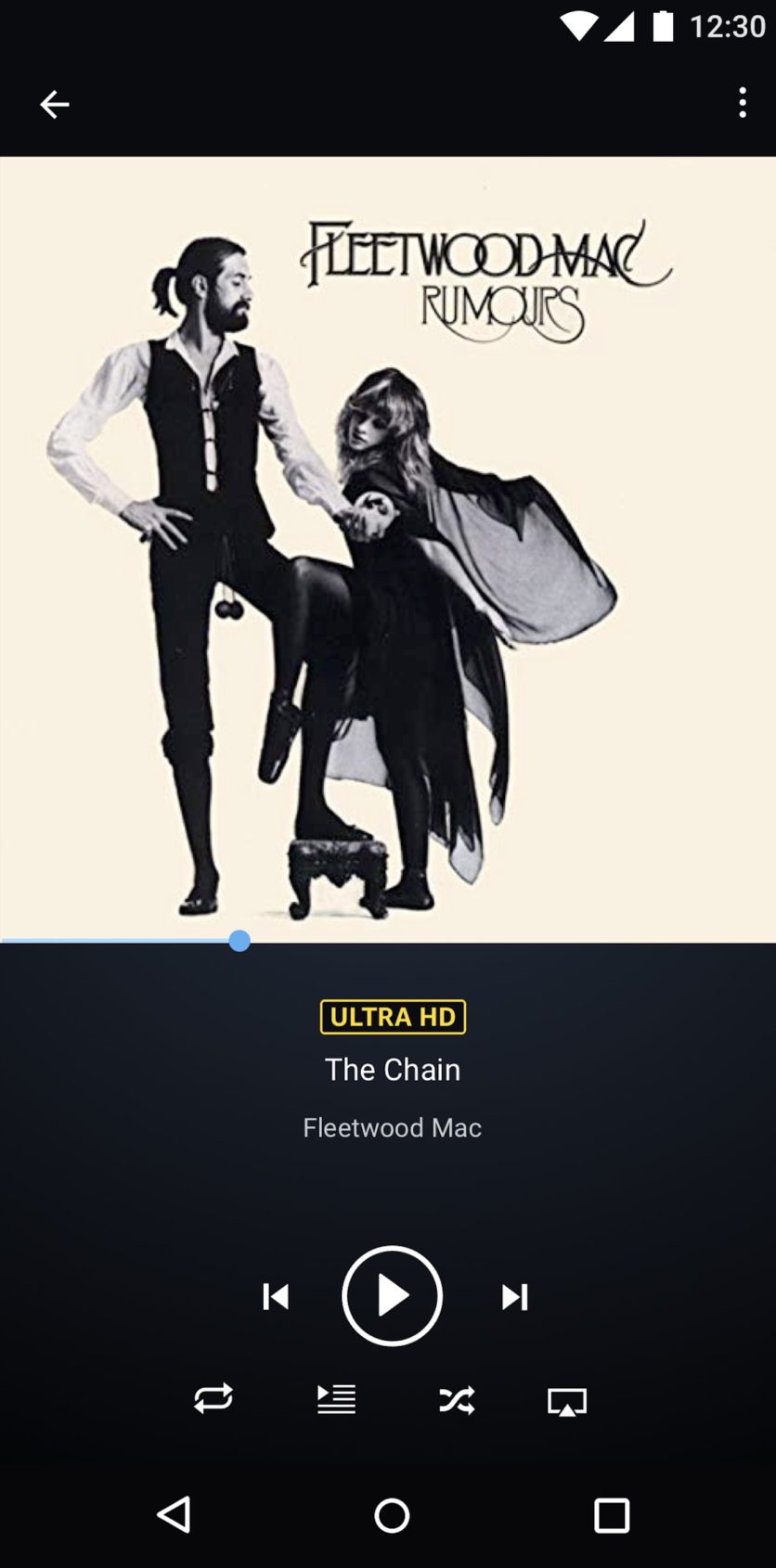 Today's launch brings a new tier of quality – and pricing – to Amazon's service.
Speaking of which, it's worth quickly scanning over Amazon's five-pronged pricing strategy in music streaming, which offers varying tiers – from cost free to $14.99-per-month for individuals.
Users of Alexa-enabled devices can access an ad-supported music service, offering radio 'stations' or Amazon Music playlists for free;
Those who are already Prime members ($119 per year in the US) can also access a limited on-demand catalog of over 2 million songs via Prime Music;
Those who own an Echo speaker can subscribe to Amazon Music Unlimited (50m-plus songs, all on-demand) for just $3.99 per month via an 'Echo Plan', but their account will be locked to their speaker;
A full Amazon Music Unlimited subscription – available on multiple devices, and a direct rival to Apple Music or Spotify Premium – costs $9.99 per month, or $7.99 for existing Prime members. A Family Plan for up to six users costs $14.99 per month;
And a subscription to Amazon Music HD now costs $14.99 a month, or $12.99 a month for Prime members. An HD Family Plan costs $19.99 per month.
Amazon is getting busy with the up-sell, too: new subscribers to Amazon Music can now opt for a 90-day free trial to Amazon Music HD, while current paying subscribers can try Amazon Music HD at no additional cost for 90 days.
---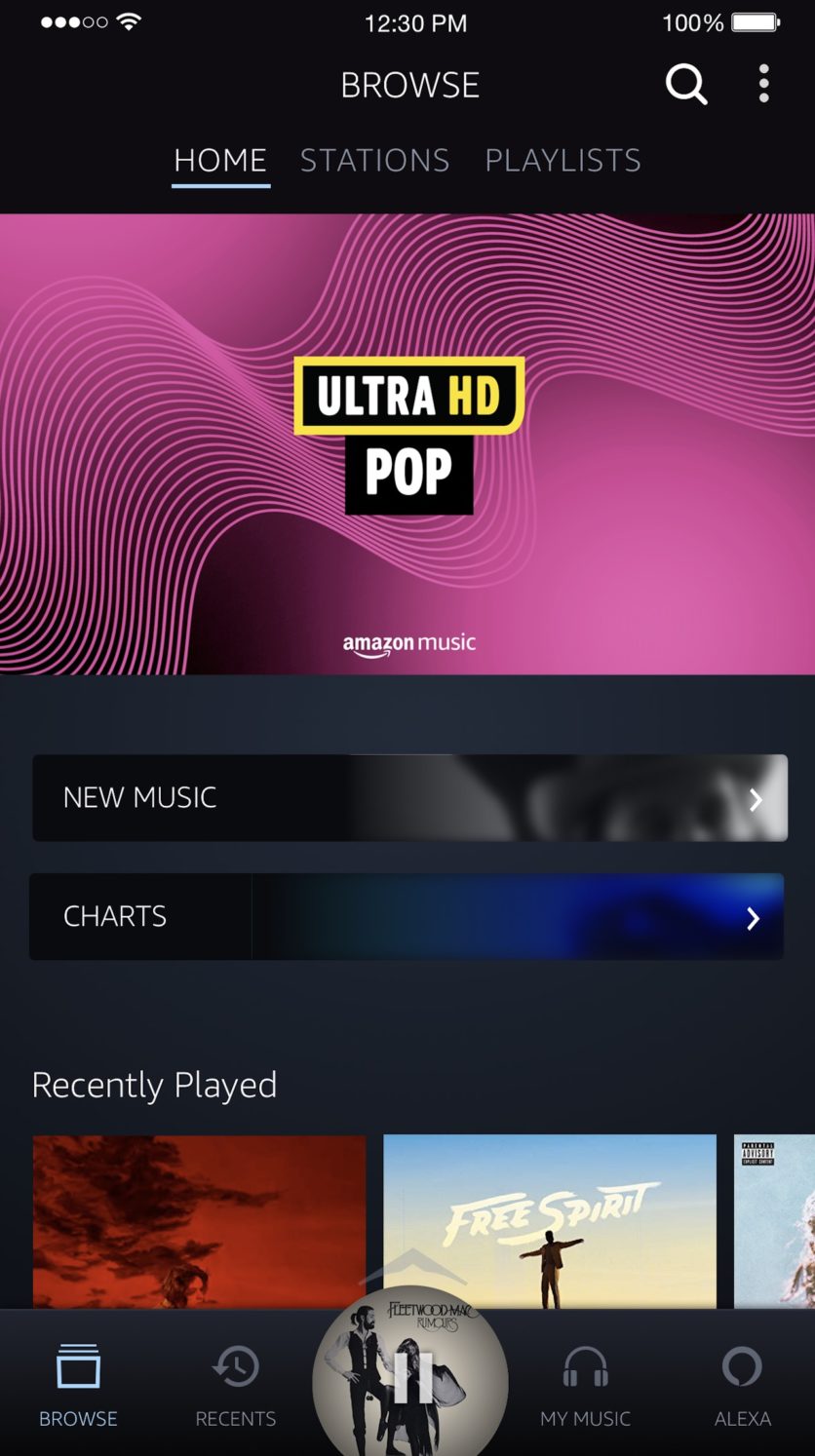 "We spoke with many artists while developing Amazon Music HD, who were excited about the potential for fans to be able to stream their favourite music, and hear it as it was originally recorded," said Steve Boom, VP of Amazon Music.
"From rock to hip-hop to classical and pop, we believe listening to music at this level of sound will make customers fall in love again with their favourite music and artists. As we usher in a new listening experience for our customers and the industry, we're combining the convenience of streaming with all of the emotion, power, clarity and nuance of the original recordings."
"Earth will be changed forever when Amazon introduces high quality streaming to the masses."

Neil Young
Amazon says that Amazon Music HD will play "the highest quality audio the customer's device and network conditions will support", and is compatible with a wide variety of devices, including desktop, mobile (iOS & Android), select Echo devices, Fire TV, and Fire Tablets.
One individual who's convinced is rock icon Neil Young – an audiophile who launched his own ill-fated HD music streaming service and device, Pono, in 2015.
Young said: "Earth will be changed forever when Amazon introduces high quality streaming to the masses.
"This will be the biggest thing to happen in music since the introduction of digital audio 40 years ago."
"Earth will be changed forever…"! A bold turn of phrase, veering towards the hyperbolic.
But, y'know, he wrote Old Man and you didn't, so hush.
---
The best known existing hi-def music streaming offering comes from TIDAL, whose TIDAL Hi-FI subscription tier costs $19.99 per month and offers CD-quality lossless streams at 44.1 kHz / 16 bit.
In addition, TIDAL also offers a 'Masters' quality offering for pickier audiophiles, which presents thousands of albums at 96 kHz / 24 bit.
TIDAL's 'Masters' range is made possible by its partnership with digital hi-def music company MQA.
It's understood that Amazon has not partnered with MQA for its own HD tier.
Meanwhile, Deezer offers a HiFi tier at a standard price of $19.99 per month, which, like TIDAL's equivalent, streams music at 44.1 kHz / 16-bit via FLAC files.
The world's two biggest music subscription streaming platforms – Spotify and Apple Music – are yet to venture into the world of high fidelity audio.Music Business Worldwide