The MBW Review gives our take on some of the music biz's biggest recent stories. With a flurry of Apple news over the past week, this time we look at the synergies between Jay Z's TIDAL and the Cupertino giant – who may or may not be making an acquisition bid. The MBW Review is supported by FUGA.
---
So here's a conspiracy theory for you.
Why did Jay Z buy TIDAL (and its parent Aspiro) for $56m in March last year?
This was just three months before Apple Music launched – a time when Apple was feverishly courting R&B and hip-hop superstars to sign exclusive partnership deals.
The most notable of these acts was Drake, who received a reported $19m. He has since launched an OVO Sound radio show on Apple's Beats 1, delivered an Apple Music/ iTunes exclusive album launch and enjoyed funding for both his tour and videos.
Perhaps, just perhaps, Jay Z saw which way the wind was blowing.
If megastar after megastar banked Apple's exclusive offers, it would ultimately benefit one group of stakeholders far more than anyone else: Apple Inc's investors.
Once again, just as with Spotify and YouTube, a huge business would have been built off the appeal of artists, with no big payday for the creators.
Perhaps, when Jay Z and Beyonce held their pre-launch TIDAL soiree – where they reportedly explained the business model to the likes of Kanye West and Rihanna over lunch – things got a little bit Brexit.
"Apple is about to get even richer off what we do. Let's take back control."
That's the sound of artist power with a mercenary edge; it's 'let's screw them before they screw us'.
Puts a slightly different spin on that TIDAL launch hashtag, #TIDALforALL, doesn't it?
---

One thing we can be certain of is that TIDAL was never in this for the long game.
We don't know what TIDAL's finances look like under Jay Z's ownership, but we know that under its previous guise – WiMP – it posted a net loss of $10m in 2014.
Expenditure will have gone up considerably since then, especially since TIDAL now arbitrarily promises artists a higher royalty rate than Spotify – a company which has shattered its own bottom line to pay music rights-holders the most it possibly can.
Even bolstered by Jay Z's deep pockets (and those of his finance vehicle, Project Panther Bidco), TIDAL's solvency must therefore hold an inescapable expiration date.
That's why, at some point, it will have to sell – but knowing Jay Z, he won't let it go cheap.
This pricetag, we assume, is why Samsung walked away after sniffing around the possibility of a TIDAL acquisition in the first quarter of this year.
Now the Wall Street Journal reports that Apple is in discussions with Jay Z and his management team with a view to a possible buyout.
Whether or not this comes to pass is one thing (and some insiders now say there is no deal).
Yet there are a mountain of reasons why such an acquisition would make good sense for both parties. Here are just a few:
---
1) Finally, Jay Z could come good on his pledge to TIDAL's stakeholders
Alongside Mr and Mrs Carter, a slice of equity in TIDAL is now held by 18 artists: Kanye West; J. Cole; Alicia Keys; Madonna; Nicki Minaj; Usher; Arcade Fire; Daft Punk; Jason Aldean; Rihanna; Deadmau5; Calvin Harris; Coldplay (Chris Martin); Jack White; Damian Marley; Lil Wayne; Cliff Harris (T.I.); Indochine.
If Jay Z did promise them a direct financial get-out from a TIDAL sale, Apple's got deep enough pockets to fulfill it.
For argument's sake, let's say the 3% stake TIDAL's initial celebrity harem each received has held, and that TIDAL sells for $500m – a snip in a current streaming environment where Spotify is apparently valued at $8.5bn.
Each of these artists would pocket $15m, while setting a precedent that – should blockbuster acts become unhappy with streaming cash in the future – they know how to play hardball with their own brand.
Jay Z and Beyonce, of course, would presumably walk away with the lion's share…
---
2) It's right in Apple Music's heartland
Jimmy Iovine has already built a massive business on understanding hip-hop and 'urban' music better than his peers – Interscope Records.
If he's trying to execute the same strategy with Apple Music, he's been well and truly blocked by Jay Z.
The most egregious case was Kanye West's The Life Of Pablo, which remained a TIDAL exclusive for seven long weeks after release.
"TIDAL has tied up multiple deals with exactly the sort of artist jimmy iovine adores."
Apple's own Larry Jackson – a former Interscope A&R – admitted to Rolling Stone last week that he lost a bid to secure TLOP for Apple Music.
"He wanted to work with his friend, in the end," added Jimmy Iovine. "It's that simple."
And it's not just Kanye: from Rihanna to Nicki Minaj, Beyonce, J.Cole, Lil Wayne and more, TIDAL has tied up deals with exactly the sort of star Iovine adores – and which could put rocket fuel under Apple Music's ambitions.
An acquisition would instantly open up talks with them all.
---
3) Apple knows what it's doing, PR-wise…
Just as TIDAL's growth has impressed, so its public relations skills have been left a little… lacking.
First there was the horror show of a launch press conference; a spectacle so nakedly commercial and eerily stilted, it made U2's gawky appearance at Apple's WWDC look like Hendrix at Woodstock.
Then came the exit of two CEOs within a year, followed by TIDAL's barely-believable public confirmation that it had "terminated" two of its top staffers.
And, following the bungled exclusive release of Rihanna's ANTI in January, there was TIDAL's spat with Universal – when it become surely the first retailer on earth to publicly blame its biggest supplier for a "system error".
A senior UMG mole shot back, telling MBW: "This accusation is both ridiculous and false… They are trying to pass blame for their own incompetence."
Apple is renowned in media circles for barely speaking on the record. It's a lesson TIDAL may do well to adopt.
---
4) Apple wants to catch Spotify, and it's currently struggling
Bad-mouthing contests aside, Apple Music isn't on course to catch up with Spotify any time soon, with both services are currently adding around a million subscribers every month.
Spotify recently surpassed 30m paying users, with Apple trailing with 15m.
Although the fact that Apple will surely pass 20m paying subs this year is good news for the music business, the sustained gulf between it and the market leader must be irritating Jimmy Iovine, Eddy Cue and co.
"TIDAL now says it has 4.2m subscribers – a figure which would close the gap on spotify for Apple to just over 10m people."
TIDAL says it has 4.2m subscribers today, a figure which – if subsumed by Apple – would instantly close the gap on Spotify to just over 10m people.
Also, when you consider other potential acquisition candidates for Apple – Pandora and, yes, Spotify itself – TIDAL is a cleaner fit.
Not only has TIDAL put emphasis on building a decent HD music video offering, it also has no free / ad-funded tier, which Apple prides itself on avoiding.
---
5) TIDAL would help raise Apple's RPU
We don't have a specific breakdown of Apple Music's costs but, judging by the economics of market leader Spotify, it's highly unlikely to be making any money of its own accord.
Indeed, while slamming Apple's 30% 'app tax', Spotify spokesperson Jonathan Prince swiped at the service's slim margins last week, pointing out: "Apple makes more off a Spotify subscription than it does off an Apple Music subscription".
The majority of TIDAL's 4.2m subscribers are believed to have signed up to its HD service, TIDAL HiFi.
At $19.99-a-month in the US, TIDAL HiFi is priced at double the standard Apple Music subscription cost – income which would instantly raise Apple Music's average revenue per user, and shore up its economics.
In addition, TIDAL would act as a handy way for Apple to launch its own premium, hi-def audio tier, which has other advantages…
---
6) TIDAL fits perfectly with Apple's secret new innovation
At the end of last year, several credible reports suggested that Apple's iPhone 7 is going to ditch the standard 3.5mm jack headphone input when it launches this year.
Instead, users will potentially be asked to buy 'phones that connect directly into the device's Lightning port – that's the one usually used to charge the device.
Why? Partly because this move would allow Apple to create earphones that switch seamlessly between a handsfree wireless setup and a standard connection.
"Apple could sell a whole new range of Beats branded, Lightning-connected headphones."
But also because the Lightning port may allow Apple to begin selling expensive first-party headphones which boast higher-quality sound than previous iterations.
The big advantage to Apple: it would get to sell a whole new HD range of Beats-branded, Lightning-connected headphones to high-spec music listeners – bolstering to its core business of making tidy profits from devices and peripherals.
If only it had a big, flashy HD music service to use as a springboard…
---
7) Jay Z and Dr. Dre united.
The West Coast / East Coast beef is over!
What if Apple could bring two of hip-hop's biggest all-time superstars together in-house – perhaps even together on stage at WWDC?
Maybe chuck in Kanye, Beyonce and Rihanna just for kicks.
All wearing the latest Beats headphones and plugging Apple Music's premium-priced HD upgrade.
It's certainly an exciting prospect.
Question: How much is it worth to Tim Cook and company?
---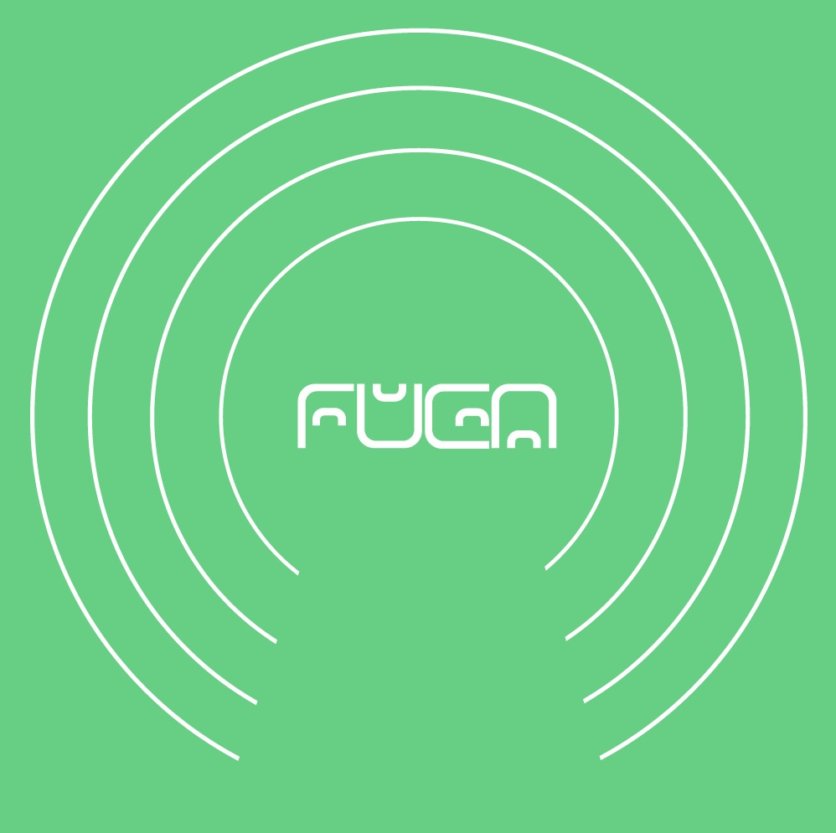 The MBW Review is supported by FUGA, the high-end technology partner for content owners and distributors. FUGA is the number one choice for some of the largest labels, management companies and distributors worldwide. With a broad array of services, its adaptable and flexible platform has been built, in conjunction with leading music partners, to provide seamless integration and meet rapidly evolving industry requirements. Learn more at www.fuga.comMusic Business Worldwide