The MBW Review is where we aim our microscope towards some of the music biz's biggest recent goings-on. This time, we get into the nitty gritty of Hipgnosis's plan to integrate Blackstone's billions alongside its existing, publicly traded, Hipgnosis Songs Fund. The MBW Review is supported by Instrumental.
---
Hipgnosis Songs Fund (HSF) has had a good few days. The UK-listed company saw its share price hit an all-time peak on Friday (November 19), giving it a market cap value of around USD $2.1 billion.
This milestone was reached in the same week that investment bank Stifel (whose criticisms of HSF in the past have grabbed financial media headlines) quietly upgraded the fund's stock from 'Negative' to 'Hold'.
(To date, Stifel's pessimism over Hipgnosis has been something of a bête noire for the music company amongst a typically rosier outlook from other analysts; a shift in its position is therefore a significant move.)
More good news for HSF shareholders was delivered at the UK-listed company's Capital Markets Day last Wednesday (November 17) by Hipgnosis founder and CEO, Merck Mercuriadis.
For starters, Mercuriadis confirmed that a significant portion of the $215 million Hipgnosis Songs Fund raised this summer (via a share placing) was consequently spent on acquiring a catalog from the Red Hot Chili Peppers, covering a plethora of hit songs down the decades.
Mercuriadis also revealed that proceeds from this $215 million raise had additionally been used to buy – amongst other assets – the writer's share and publisher's share (plus masters royalty income) of Ann Wilson's stake in the Heart catalog, plus songs from country star Rhett Akins, and the already-announced acquisition of a catalog from Christine McVie.
There were, though, important questions for Mercuriadis to answer when it came to Hipgnosis' new pile of money – i.e. the billion-dollar sum that Blackstone last month invested in a separate, private Hipgnosis fund: Hipgnosis Songs Capital.
Before we get into those important questions, a reminder of five crucial pieces of context:
Hipgnosis Songs Capital (HSC) is a new private fund created by Mercuriadis in partnership with Blackstone, into which Blackstone has committed an initial billion dollar investment to buy copyrights. This initial billion dollar investment may, in future, increase to multiple billions of dollars;
In addition to the billion dollars Blackstone is committing to HSC, the financial giant is also investing an unspecified amount of money in Hipgnosis Song Management (formerly The Family Music) – the entity which not only strikes Hipgnosis' acquisition deals, but is further responsible for maximizing returns from sync licensing, marketing of catalog etc;
As such, Hipgnosis Song Management has become the investment advisor / 'song management' partner of both Hipgnosis Songs Fund

and

Hipgnosis Songs Capital. i.e. it now spends money on deals on behalf of both companies, and works both their catalogs;
After raising that $215 million sum in June/July this year, Hipgnosis Songs Fund pledged to its investors that it wouldn't be raising any more capital on the public markets until at least Q2 2022;
Yet when Merck Mercuriadis announced Hipgnosis Songs Capital with Blackstone last month, he said that Blackstone's billion-dollar investment was (bolding MBW's own) "just the start of a long-term partnership between Blackstone and Hipgnosis that will also include co-investment[s] with SONG".
---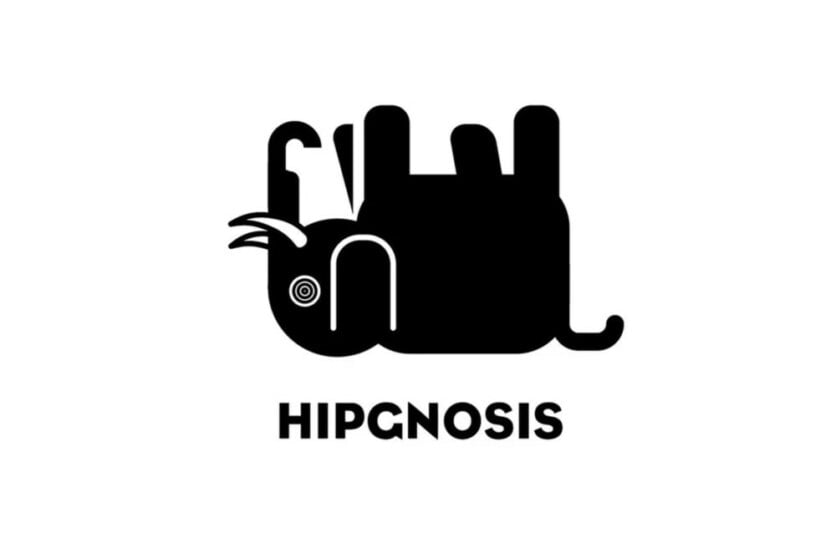 That pretty much brings us up to speed.
The obvious query here is twofold:
If the public fund (Hipgnosis Songs Fund) has now exhausted its investment capital and won't be raising any more cash until Q2 2022, how exactly is it going to execute "co-investments" with the Blackstone-backed private fund (Hipgnosis Songs Capital)?
Regardless, why would the Blackstone fund acquiesce to having a separate fund muscle in on its music asset acquisitions in future?
This was all cleared up by Merck Mercuriadis and the Hipgnosis board at the Capital Markets Day last week – and although it's deep in the weeds, it's important stuff for the future of billions-of-dollars-worth of music rights, and where/how they're gonna be owned in the years ahead.
---
To help us explain, another neatly numbered list is probably worthwhile. At the Capital Markets Day last week, Merck Mercuriadis confirmed/revealed:
Hipgnosis Songs Fund (the public fund) definitely won't raise new capital until summer or autumn next year, as agreed with its shareholders;
Hipgnosis Song Management (the investment advisor to both funds) currently has around GBP £2 billion (approx USD $2.7 billion) in deals in its pipeline – deals which, should they go through before next summer, will be entirely acquired by Hipgnosis Songs Capital (the private fund) using Blackstone's money;
However, once Hipgnosis Songs Fund (the public fund) is able to raise more cash in 2022, its board will

have the opportunity to preview – and buy into – any deals that the Blackstone fund executes

via Hipgnosis Song Management;
Here's the crucial bit: Blackstone and the Hipgnosis Songs Capital fund have agreed that, as an ongoing rule, if Hipgnosis Songs Fund wishes to co-invest on any of these deals, HSF will acquire 20% of the acquired rights, while HSC will acquire the remaining

80%

;
Obviously, Hipgnosis Songs Fund's ability to co-invest with Blackstone / Hipgnosis Songs Capital is contingent on the former company raising the required cash to do so.
---
Quizzed by James Moat of Singer Capital Markets, Merck Mercuriadis explained at the Hipgnosis Songs Fund [aka "SONG"] Capital Markets Day how this 80/20 policy will work in practice.
"First and foremost, [Hipgnosis Songs Fund] and Blackstone both get to see everything that's in the pipeline," said Mercuriadis. "It was very important to us to ensure we had a policy that would allow SONG shareholders to be a part of everything.
"Certainly what we didn't want was for there to be any disappointment, when SONG has [the required] money to invest, for SONG's shareholder to turn around and say, 'Hold on, why didn't we get access to [deal X or Y]?'
"This way, with the policy we've come up with, SONG – when it has money – has the opportunity to co-invest in literally everything."
"This way, with the policy we've come up with, SONG – when it has [the required] money – has the opportunity to co-invest in literally everything."

Merck Mercuriadis, Hipgnosis
Mercuriadis noted during the Capital Markets Day that Hipgnosis was hopeful that Blackstone would invest "many times" its initial billion-dollar investment in Hipgnosis Songs Capital in the years to come.
He added that there wouldn't be any change in the acquisition strategy for Hipgnosis going forward, regardless if the money being spent was from its private or public fund.
---
Music industry veteran Paul Burger, a non-executive Director of Hipgnosis Songs Fund, explained: "The [HSF] board had a number of concerns on behalf of shareholders to insure that going forward, [HSF] shareholders not only wouldn't be disadvantaged as a result of the Blackstone deal, but actually the opposite – [that we] could take advantage of opportunities that may arise that otherwise might not have been within [HSF's spending] ability based on the limited liquid resources we have."
"We feel really [reassured] that [Hipgnosis Songs Fund] shareholders have the opportunity to participate in any deal where we have resources available," said Burger, adding: "Knowing there's a fixed percentage [agreement with Blackstone]… as opposed to get into a market-type environment saying, 'I want 10% of this catalog, or 60% of this catalog,' I think we've taken that all out of the equation by coming up with that 80/20 rule."
Burger confirmed that there is no "drag and tag" clause between HSF and Hipgnosis Songs Capital, i.e. no clause that would force HSF to sell its share at the behest of HSC in future.
Burger further explained that Hipgnosis Songs Fund is keen to "take advantage of the benefit" of Blackstone's additional investment into Hipgnosis Song Management; the hope being that as HSM increases in size and scope, this will in turn "drive up revenue" for Hipgnosis Song Fund's catalog – on which over USD $2 billion has already been spent.
Mercuriadis told Hipgnosis Songs Fund shareholders to expect the private/Blackstone fund to fly solo on a number of deals in the months ahead, until the point that HSF starts raising its own new funds in summer next year at the earliest.
"If we take the GBP £2 billion-worth of pipeline we're working our way through at the moment," said Mercuriadis, "there isn't really anything in [there] that we wouldn't be recommending to SONG and Blackstone if the [public] money was there."
---

The MBW Review is supported by Instrumental, one of the music industry's leading growth teams for independent artists. Instrumental uses data science to identify the fastest growing independent artists on the planet and then offer funding, premium distribution and marketing support to take them to the next level, without taking their rights.Music Business Worldwide