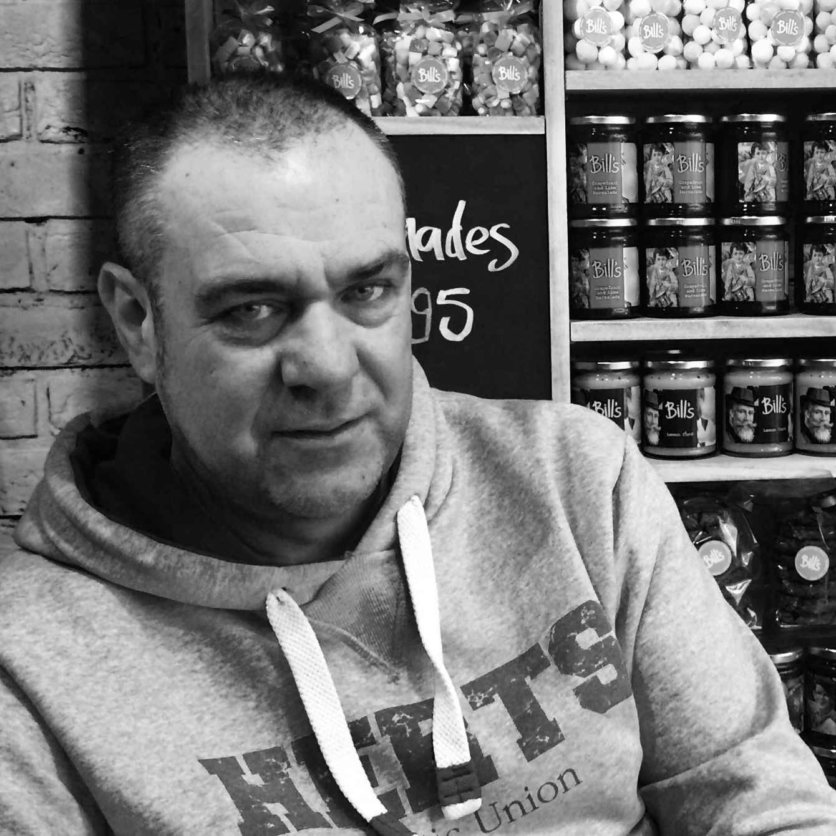 The following blog comes from Andy Saunders, founder of UK-based Velocity Communications. Saunders has 25 years experience of corporate PR in the music biz, having worked with clients including XL Recordings, Universal Music Publishing, Ministry Of Sound, Infectious Records, [PIAS], BASCA, PledgeMusic, Raw Power and AIM.
So what went wrong with TIDAL?
According to Bloomberg, it's all over bar the shouting – a 'complete disaster'.
Jay Z's much-vaunted foray into the world of streaming is apparently withering on the vine.
That's nonsense, of course.
There are still plenty of twists and turns in the saga of any company taking on the all-powerful Spotify in 2015. (Not least Apple.)
But there was something telling in the tone of Bloomberg's harsh judgement – and, indeed, much of the flak that's been flung TIDAL's way since it (re)launched in March.
It comes down to a single bad decision, one which planted a stubborn seed of animosity amongst music fans: asking 16 of the world's biggest superstars to shuffle onto a stage and bemoan the economics of the current digital landscape.
As Bloomberg rightly observes: 'The backlash was immediate.'
A bunch of multimillionaires own equity in this company? Bully for them.
Your payment rates are better for artists? What,these artists? The ones with a combined net worth in excess of $2bn? Get stuffed.
It was a disastrous start.
If TIDAL had just concentrated on its inarguable key strengths – 'aspirational' high definition audio, a hugely popular figurehead, a smart user interface – the foundations would have been laid for a positive, strategic marketing and PR campaign.
Noel Gallagher would have never needed ask: "Do these people think they're the f*ckin' Avengers?"
Instead we got a toe-curling horror show of hubris that instantly put people off, and raised awkward questions that Jay Z didn't appear ready to answer.
Wrong, wrong, wrong.
If TIDAL has found itself the victim of an unfair 'smear campaign', then Jay Z has to take some responsibility for setting it in motion.
"If TIDAL has found itself the victim of a 'smear campaign', then Jay Z has to take some responsibility for setting it in motion."
This could have and should have been a launch that was universally applauded. But for that to happen, something remarkable would have had to take place.
Someone would have had to tell Jay Z 'no'.
I have little intimate knowledge of the hip-hop legend's inner circle. But I'm going to go out on a limb and guess it's not exactly stuffed with people challenging his opinion.
In my experience, when it comes down to saving a client from potential public embarrassment, the ability to say 'no' – or even, 'that's rubbish!' – is an essential part of any PR professional's armoury.
Someone recently challenged me on what the exact value is of good corporate PR. It's something I've thought a lot about.
Obviously, there are the nuts and bolts: getting news and information placed in the B2B and national media. Press releases and such. That's the easy part, frankly.
Then there's the refinement of messaging; the strategic, long-sighted plan of what a client wants to say to their target audience, how they want to say it – and in what tone of voice.
But truly effective corporate communications is also about anticipating and reacting – spotting the potential repercussion to a public action and being ready for when, if, it arises.
To me, this is one of the three golden rules of effective corporate communications:
Timing: Timing is everything. Often companies, particularly start-ups, rush to market too soon without really thinking through their communications strategy. Clients must have everything in place to see impact;
Positioning: I spend a lot of time asking my clients difficult questions – and collaboratively working out the answers – before I even think about contacting the media. They can include: What's your market space? What's your proposition? What's your ability to gain a competitive advantage? Why should you be trusted? This process gives clients real clarity about what they stand for;
Communication: Yes, it kind of comes with the territory. But to be an effective media representative you have to have clear lines of communication with your client. Sometimes that can mean disagreeing with them. Corporate PR should never mean being a 'yes man';
Unfortunately, saying 'no' – challenging the core elements of someone else's business – isn't easy.
Criticism, however constructive, is often taken very personally.
Someone who has built a company up from scratch is usually emotionally attached to their brand. They don't take kindly to someone pulling it apart.
It causes much less friction to always say, 'What a great idea.' And then write a press release. And then hope the matter never comes up again.
That's why I'm thankful I'm a consultant: if I was on a corporate payroll, I'd probably be a lot less inclined to stand up and say: 'Sorry, but that will probably make you look like an idiot.'
Eventually, after they've licked their wounds, most clients understand the value of someone pointing out their foolish ideas as much as their brilliant ones.
Jay Z deserved better.Music Business Worldwide