Yesterday brought head-turning news: Sony has launched its own Hi-Res streaming service in Japan, built on the B2B technology of Rhapsody International.
Although the platform is a Sony Music product, it's not actually from the same stable as the New York-based Sony Music Entertainment, which is run by CEO Rob Stringer and manages hit music from the likes of Justin Timberlake, Michael Jackson and Beyoncé.
The new service, mora qualitas, is instead being launched by Sony Music Entertainment Japan (SMEJ) – a separate Tokyo-headquartered company which, like Sony Music Entertainment and publishing house Sony/ATV, forms part of Sony Corporation's worldwide music division.
---

The arrival of mora qualitas builds on an existing Hi-Res download service, mora, with which SMEJ has been involved for more than five years.
That hasn't stopped industry chatter breaking out over the new streaming platform's arrival – pitting, as it does, a major record company directly against Spotify, which arrived in Japan in 2016.
Shigeki Tanaka, Senior Vice President of Sony Music Entertainment Japan, told MBW today (December 11) that his company doesn't necessarily view the launch as Sony trying to rival the likes of Spotify. Instead, he says, Sony Music is meeting a demand for Hi-Res audio in Japan which is currently unsatisfied by incumbents.
"We don't think mora qualitas competes with other streaming service partners."

Shigeki Tanaka, Sony Music Entertainment Japan
He commented: "We don't think mora qualitas competes with other streaming service partners. We intend to provide a brand new music experience to the people who love to get immersed in music itself."
Tanaka added: "We know music lovers' expectations. They are keen to listen to their favorite music with high quality. Their attitude is surely different from that of casual listeners who enjoy music as background [entertainment].
"On the other hand, we know artists' expectations as well. They would really like fans to enjoy their works as they intended to express them when they were created. A high resolution music format could satisfy those fan and artist needs."
---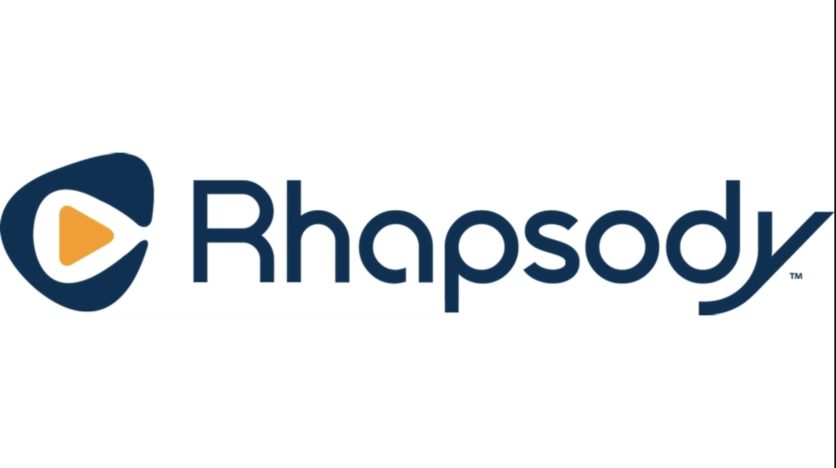 Built on Rhapsody's B2B 'Powered By Napster' tech, mora qualitas certainly has its work cut out to attract Japanese consumers – but there are positive signs.
According to RIAJ figures crunched by MBW, subscription audio streaming in Japan grew by 29% in value terms in the first nine months of 2018 versus the prior year. That was enough for streaming to overtake downloads as Japan's most lucrative digital audio format.
However, CD is definitely still king of the region.
Audio streaming turned over 22.59bn Yen (approx $200m) in the nine months to end of September this year; CD, meanwhile, generated just over five times as much, at 114.56bn Yen ($1bn).
---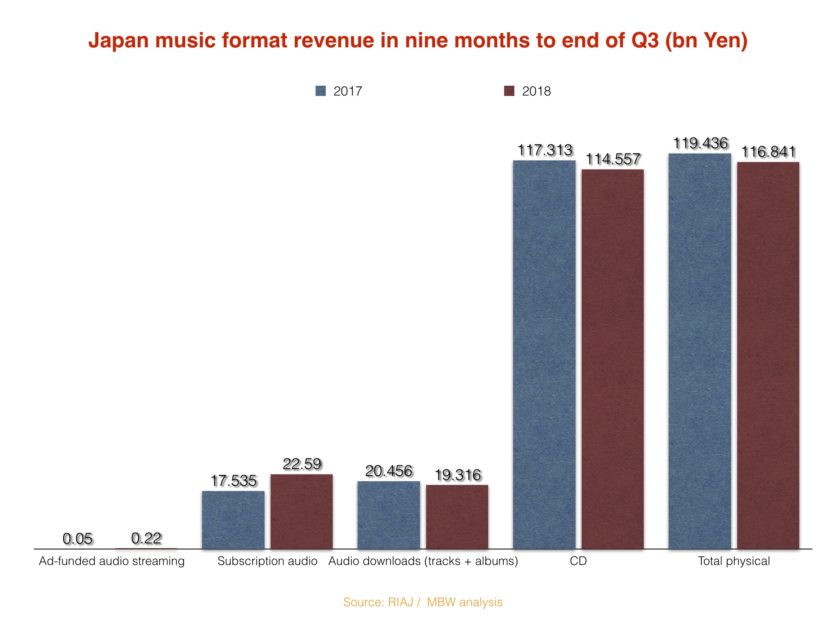 ---
Shigeki Tanaka, though, is unperturbed. He tells MBW: "We are sure that streaming services are getting more popular in Japan, as [they are in] other markets and territories.
"Streaming will become the biggest format and the coming 5G era may accelerate this trend."
"Streaming will become the biggest format [in Japan] and the coming 5G era may accelerate this trend."

Shigeki Tanaka, SMEJ
According to IFPI data, Japan was the second biggest recorded music market in the world last year, behind the US, generating USD $2.73bn for artists and labels (a number which presumably includes music video revenues).
---
A subscription to mora qualitas will cost users 1,980 Yen (around $17.40) a month for lossless FLAC (Free Lossless Audio Codec).
The service, which is currently only available on Windows and Mac desktops (with 'other platforms to follow') offers streaming at a standard of 24-bit/44.1-96khz (Hi-Resolution)/ 16-bit/44.1khz (CD quality).
Just because mora qualitas is a Sony Music service doesn't mean it won't have repertoire from other labels, either.
Brian Ringer, Executive Vice President and General Manager, Asia Pacific Region of Rhapsody, told MBW: "The catalog is not limited to just Sony repertoire. The catalog will be a broad content selection from record labels."
"The catalog is not limited to just Sony repertoire."

Brian Ringer, Rhapsody
As for Napster's ambitions in the white label / B2B streaming space, he added: "We're dedicated to enabling creative new streaming services across the globe, in whatever form those take.
"Our combination of the flexibility and scalability of the Powered-By-Napster platform, our trusted relationship with rights-holders and deep knowledge of the streaming music business makes us unique in our ability to do this.
"We're really excited about bringing a large scale catalog of Hi-Res audio content to a streaming service. The listening experience on Hi-Res audio is really quite a moving experience, truly allowing people to experience music in a way they have never been able to before."Music Business Worldwide