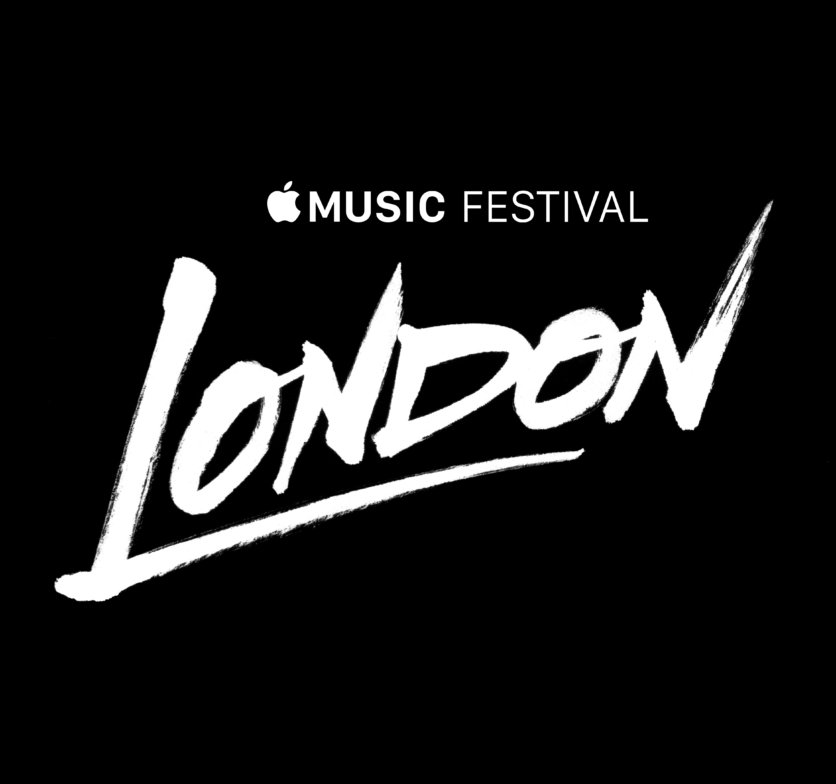 The next milestone in Apple Music's rapid evolution is nearly here.
The 10-night Apple Music Festival will take place at London's Roundhouse from September 19, featuring the likes of Pharrell Williams, Florence & The Machine, One Direction, The Chemical Brothers and The Weeknd.
It demonstrates a major vote of confidence by Apple in its two-month-old music service: after eight years as the iTunes Festival, the Cupertino giant has re-branded its flagship music event – and given it a streaming-savvy makeover.
All of the shows at the Apple Music Festival 2015 will be broadcast live on Beats 1, while Apple is encouraging booked artists to share news about their performances on Connect.
To everyday consumers, the difference between Apple Music and arch rival Spotify can sometimes appear fairly fractional – from who has the best-curated playlists to whether their 'radio' channels boasts human presenters.
There can be little doubt, however, that Apple Music's ability to boast its own festival is a significant differentiation.
"It has really helped the [iTunes] brand in the past," notes Oliver Schusser, VP of iTunes International.
"We become not just a place on your phone, but a place you can come to experience and enjoy music live."
"The festival has really helped the iTunes brand in the past. You become not just a place on your phone, but a place to experience music live."

Oliver Schusser, Apple

Returning artists such as Pharrell and Florence could earn bigger money elsewhere – the Apple Music festival will once again be exclusively attended by free competition winners – yet obviously recognise a key promotional opportunity.
Could that promotional opportunity extend to the Apple Music brand itself? Can the festival directly help Apple bulk up the service's 11m active users – a figure revealed by Eddy Cue in August?
"We don't actually focus on the numbers of the Festival and the correlation with the [awareness] of Apple Music," Schusser tells MBW.
"We just want to make this the best festival we've ever done – the connection to Beats 1 and Connect, for example, is going to be really fun and innovative.
"Hopefully, if people like the product the numbers will follow."
But without paying punters, to be frank, what's the point?
Explains Schusser: "We definitely don't do it for the money. We've never sold any tickets and we're not taking sponsorship either.
"It really is an end-to-end Apple event. There's a lot of R&D that goes into it – the filming and streaming is 4K, state of the art. It's a big operation.
"When we started it nine years ago, it felt really good and the reception from the industry and artists has continued to be incredibly positive."
"We don't do this for the money. Hopefully, if people like the festival, [subscriptions] will follow."

Oliver Schusser, Apple
You have to wonder what all this means for the once-cherished iTunes brand. It used to be Apple's golden child – the centre of its musical world.
Now, as Apple Music snaffles its headlines and even the name of its festival, is iTunes becoming a mere adjunct – or, worse, a relic?
"The iTunes brand is as strong as ever," argues Schusser (who, remember, still has iTunes in his job title).
"We run both Apple Music and the iTunes Store side-by-side.
"Downloads have remained strong over the past weeks and months. It's a very big business for Apple and we have people focusing on it – both in terms of editorial and engineering.
"Look, for example, at Dr Dre's Compton album – it's done tremendously well on sales as well as streaming on Apple Music."
However, Schusser admits that Apple Music "is now sort of the over-arching brand now for everything we do in music – including the subscription service, Beats 1, Connect and iTunes".
"Downloads have remained strong in recent months. It's a very big business for apple. The iTunes brand is as strong as ever."

Oliver Schusser, Apple
Come one then: let's take the temperature of the upstart.
How does Schusser evaluate the brand strength – and public awareness – of Apple Music nearly three months after its launch?
"As you heard from Eddy, we're incredibly happy," he replies, with no hesitation.
"You can see throughout London right now that we're spending more money and focus on marketing and communication. Connect is growing and Beats 1 is growing."

He acknowledges that Apple "has some work to do" to improve Apple Music, and says the firm is continually tweaking the app's offering. (An iOS 8.4.1 update was released by Apple last month which resolved several technical issues.)
Schusser points to the upcoming release of Apple Music on Android and for Sonos ("in the fall") as important moments, and says he is especially proud that the platform boasts "editors all around the world working on music curation – which we really value and think is our No.1 differentiator."
Meanwhile, the exec says the current marketing push for Apple Music, currently plastered over Tube walls and buses around London, isn't going anywhere soon.
"We launched in 110 markets. We look at this as a truly global business, and you'll see us continue to invest in it."
To what end, though?
Surely Apple, with its 11m users, is desperate to catch Spotify, with its 75m users, and claim the right to call itself streaming's dominant party?
"You know, that's not actually what we get out of bed for each morning," says Schusser.
"Our focus is what it's always been – to have the best product in the marketplace."Music Business Worldwide