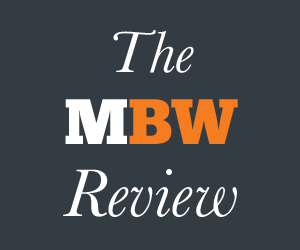 The MBW Review offers our take on some of the music biz's biggest recent goings-on. This time, Cherie Hu discusses what a new, interactive Black Mirror episode on Netflix might mean for licensing, and the wider music business. The MBW Review is supported by Instrumental.
---
What if you could choose the soundtrack to your favorite film or TV show? Or what if a movie on a streaming service could personalize its soundtrack algorithmically to your tastes – and monitor your consumption behavior to inform future curation?
Netflix hints at this possible, automated future in its new choose-your-own-adventure film Bandersnatch, released on December 28 as part of the Black Mirror franchise. The film follows video-game programmer Stefan Butler as he struggles to build the eponymous computer game from scratch for fictional game company Tuckersoft, grappling with parental relationships and his own mental health along the way.
Every so often, viewers of Bandersnatch are presented with binary choices as to what Stefan should do next. The choices culminate in a total of five possible endings to the film – each with several different pathways to getting there, distributed across over five hours of total footage.
---

---
Arguably the most important moments in Bandersnatch for the music industry are the two scenes that ask viewers to choose which song should play in the background.
In the first, Stefan is taking the bus to his first meeting at Tuckersoft, and the viewer is asked to decide whether Stefan should listen to a Thompson Twins album (which triggers the band's hit single "Hold Me Now") or a Now That's What I Call Music compilation (triggering The Eurythmics' "Here Comes The Rain Again") during his ride.
The second scene asks viewers to choose between two '70s electronic albums that Stefan is considering buying at a local WHSmith record store, namely Tangerine Dream's Phaedra and Isao Tomita's The Bermuda Triangle. The viewer's choice in this scene ends up soundtracking later shots in the film, many of which depict Stefan working late into the night on his game.
---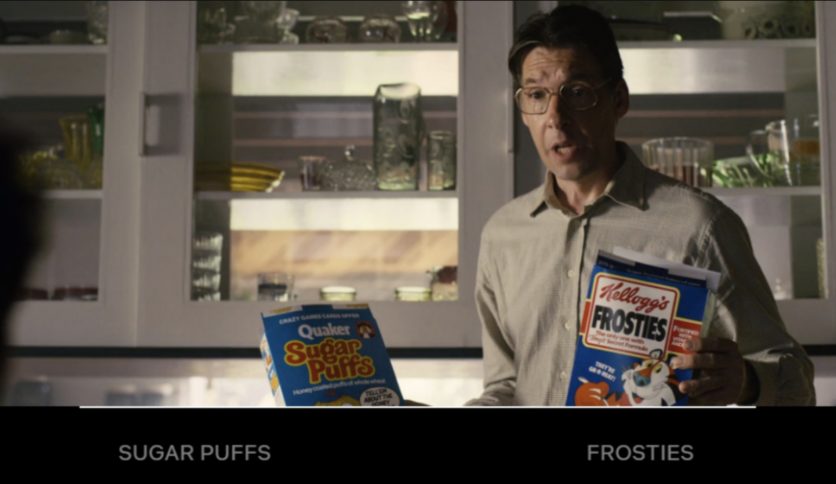 One could argue that Bandersnatch's "choose-your-own-soundtrack" mechanism presents a somewhat false veneer of choice.
After all, the choices are unrealistically binary (compared to, say, a Spotify playlist of dozens of tracks), and the featured songs were screened and hand-picked ahead of time by the music team at Endemol Shine Group (Black Mirror's production company) to serve as effective support for their respective scenes. Viewers' music choices are also ultimately inconsequential with respect to impacting critical character decisions, plot twists or outcomes in the film.
Nonetheless, the format still marks a radical departure from the typical headlines we read about film soundtracks.
For instance, consider how in 2018 alone, the soundtracks to Spider-Man: Into the Spider-Verse, A Star Is Born, The Greatest Showman, Bohemian Rhapsody and Mamma Mia! Here We Go Again, as well as Kendrick Lamar's Black Panther: The Album, all broke the top five on the Billboard 200 upon their release.
In each of these cases, the soundtrack represents a singular creative vision that artists, composers, publishers and music supervisors curate in collaboration with each other, with no official alternatives to the final result. All of the above chart-topping soundtracks were also released through major-label imprints (Atlantic, Interscope, Hollywood, Capitol and Republic), signaling ongoing corporate music interest in film partnerships.
Yet paradoxically, Nielsen Music data shows that soundtrack album sales have actually halved over the last decade. According to the IFPI, global sync revenues at large have hovered at $300 million to $400 million since 2010, and accounted for just 2% of total recorded-music revenue in 2017.
---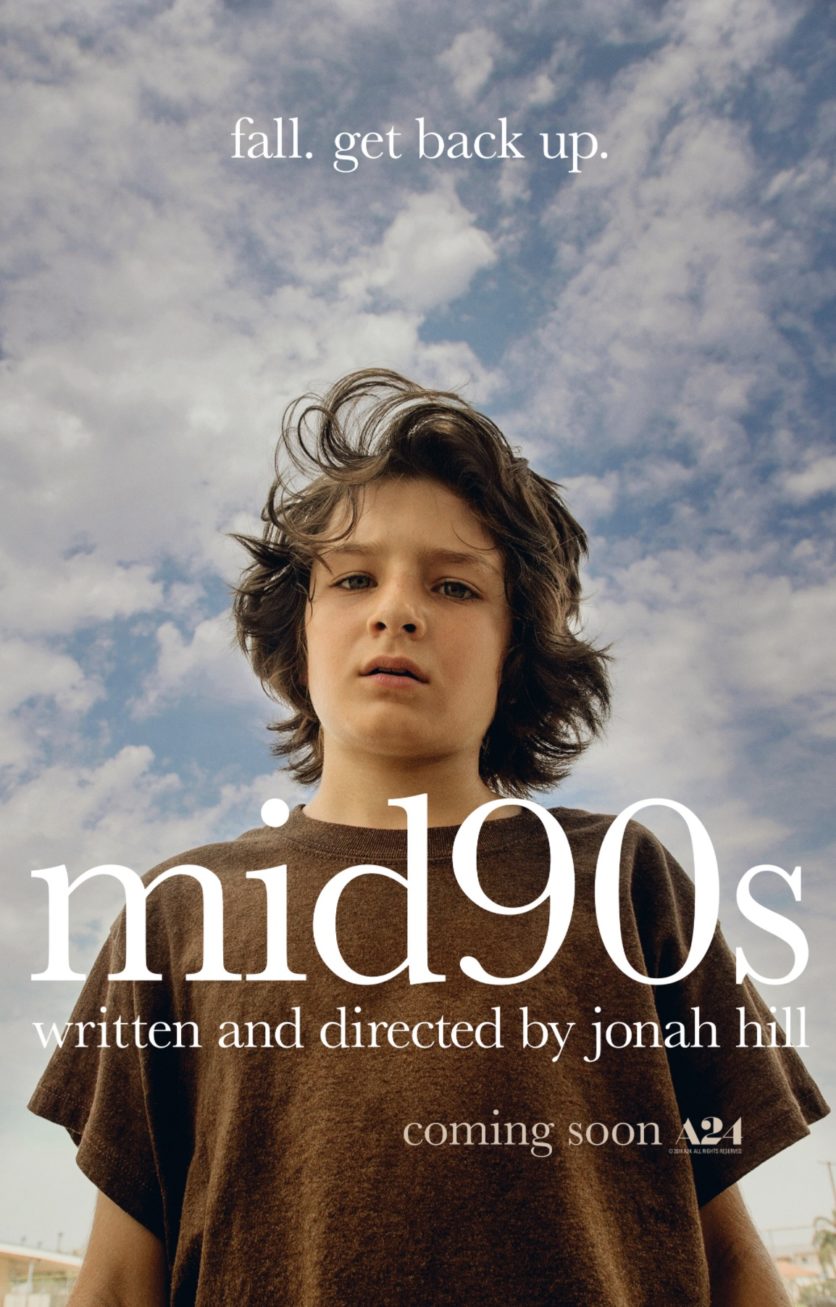 Some filmmakers are reacting to this wider stagnation by eschewing the incumbent soundtrack release pipeline altogether. For instance, Jonah Hill's film Mid90s decided to publish its soundtrack as a Spotify playlist, rather than as a commercial album distributed by an outside label. As Hill told the Wall Street Journal, "a traditional soundtrack, at least with predominantly pre-existing songs, doesn't make sense in a world of streaming when the songs are widely available."
The worst-case scenario is that a "choose-your-own-soundtrack" paradigm further exacerbates the decoupling of which Hill speaks: as artists and directors relinquish more creative control to viewers, soundtracks could become less emotionally and financially consequential to a film's success and cultural influence.
On the other hand, the best-case scenario for "choose-your-own-soundtrack" would foster not only deeper synergies between music and film by driving more engagement between artists and their fans, but also greater honesty and transparency about consumers' tastes, listening habits and emotional tendencies in a manner that is literally engineered – the same impact that streaming platforms have had on the music industry at large.
---
Ironically, we've already been "choosing our own soundtracks" for as long as Walkmans have existed.
Whenever we wear headphones – on our commute, on the street, in the gym, in a café, alone at home – we exercise full autonomy and control over the sonic backdrop to our lives, inaudible to the outside world. In the words of Amanda Petrusich, we are used to creating "our own bubbles of self-programmed sound," even if we're listening to nothing at all.
This behavior has served the business incentives of personalized streaming services like Spotify quite well. In investor letters, podcast interviews and "ask-me-anything" (AMA) sessions, the company's CEO Daniel Ek has repeatedly alluded to Spotify's ambition to "soundtrack every moment of your life."
---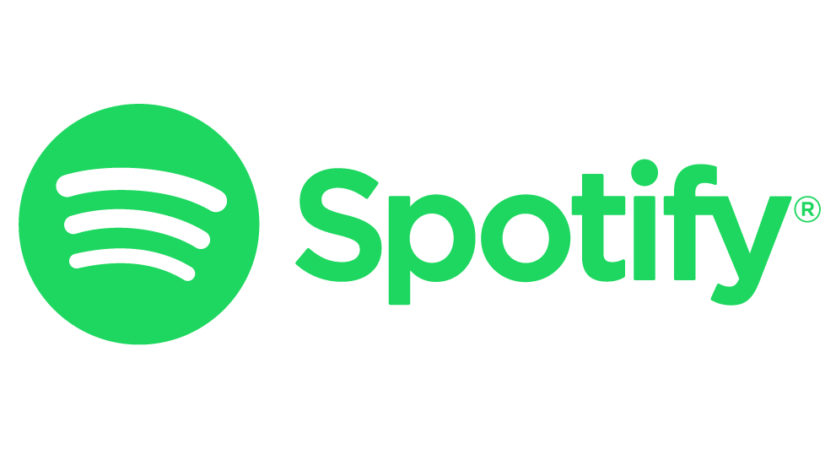 Ever since its 2013 acquisition of music discovery app Tunigo, Spotify's content growth strategy has centered around what Chief R&D Officer Gustav Soderström once described as "playlist[ing] along use cases," rather than along genres. Indeed, the service increasingly organizes users' homepages and recommended playlists around labels like "Chill," "Afternoon Flow" and "Sad Songs," instead of standard genre categories.
Each mood- and activity-driven playlist on Spotify represents an "imagined soundtrack" for a given moment in a user's life. Through the service's recently revamped playlist pitching system, artists and labels jockey for placement in these "imagined soundtracks" by tagging their songs with appropriate mood-related metadata.
"It's a paradigm shift that could have a significant impact on the film business, and on music streaming's role in soundtracking the movies of the future."
Spotify has recently received pushback around its opaque playlist metrics, which often inflate expectations around user engagement. Artists and critics have also spoken out about how "mood marketing" for music is ineffective and even detrimental for driving long-term fan loyalty in a static streaming environment. Alongside rivals like Amazon Music, Spotify has tried to mitigate these complaints by experimenting with more personalized mood playlists – such that no two users will receive the same recommendations for "Feelin' Good" or "Songs to Sing in the Car."
This listener-first approach has two major implications for the music industry. Firstly, music becomes even more functional and utilitarian first, creative and emotional second. Secondly, influences on utilitarian music curation become increasingly bottom-up, rather than top-down – a paradigm shift that could have a significant impact on the film business, and on music streaming's role in soundtracking the movies of the future.
---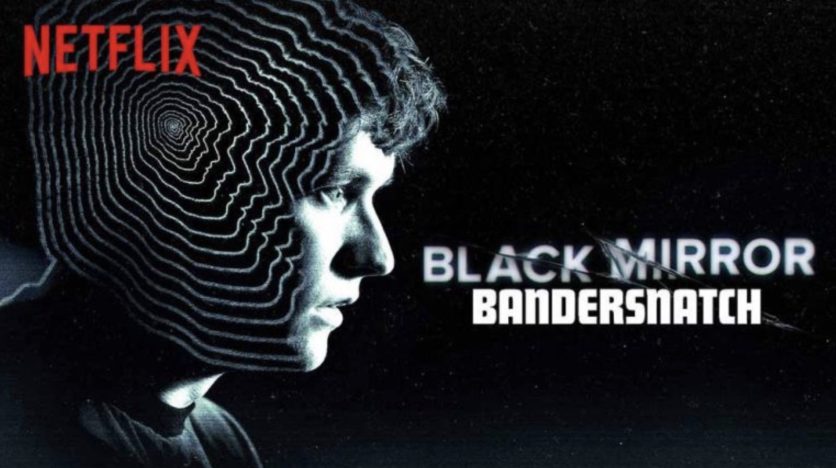 While novel in execution, Bandersnatch's "choose-your-own-soundtrack" format could also be understood as the latest iteration of a fan-driven mindset that has pervaded music strategy for years.
Crowdsourcing creative and commercial decisions from fans not only reduces risks for artists and their teams, but also turns into a valuable marketing tool for capturing and segmenting consumer data, and subsequently retargeting loyal followers around future products and experiences.
As a result, many music companies have focused on giving fans more ownership over artists' successes and creative outcomes: crowdfunding one-off projects (Kickstarter, Patreon), voting on ideal setlists before artists go on tour (Set The Set), collaborating on song lyrics (Hookist), requesting tour stops in specific cities (WeDemand/Queremos!, Request City), even voting on which members in a band get to perform an A-side single (annual Senbatsu Elections for Asian supergroups like AKB48 and SNH48).
Bandersnatch's user experience even has several predecessors in the world of music videos. Artists were experimenting with "choose-your-own-adventure" music videos as early as 2010, when singer-songwriter Andy Grammer partnered with video-tech company Interlude (now Eko) to create an interactive video for his hit single "Keep Your Head Up." The UX was similar to Bandersnatch in that viewers had a limited amount of time to dictate Grammer's actions, with the top choices ending up in the final, non-interactive version on YouTube.
Founded by Israeli musician Yoni Bloch, Eko has since provided the technology behind several other interactive music videos by A-list artists including Major Lazer ("Know No Better"), Coldplay ("Ink") and Jeff Buckley ("Just Like A Woman"). The startup has a long-term content partnership with Warner Music Group, and also offers a self-serve platform known as Eko Studio for creators to develop their own interactive films.
---
Other artists have opted to build interactive music videos natively on YouTube – such that viewers can choose among several thumbnails that redirect to unlisted clips on the platform, each of which charts a different fate for the videos' protagonists. Independent artists have pioneered this approach, with key examples including the videos for Tom Goss' "Click" and Pup's "Old Wounds" (pictured below), both released in 2017.
Yet, one of the most popular market-testing approaches for new songs today seems to be the fundamental opposite of what Bandersnatch proposes.
Instead of choosing your own soundtrack, many music marketing campaigns treat the "soundtrack" in question as fixed, challenging fans to submit their own visuals to best fit a given song. This is the driving force behind dance challenges and other forms of meme-friendly video culture, as popularized on apps like Vine, Dubsmash, Triller, Musical.ly and TikTok.
"Facebook could turn the 'short-form soundtrack' ecosystem on its head in 2019."
Snapchat has also made waves in this space, partnering with labels like Geffen Records to develop bespoke Lens and Filters around specific lyrics and soundbites—essentially engineering earworms ahead of time.
Facebook could turn this "short-form soundtrack" ecosystem on its head in 2019. After signing licensing deals with all major labels and publishers, the tech behemoth launched Music Stickers for Instagram Stories last summer, enabling users to soundtrack their stories using a collection of thousands of songs. Under this model, the soundtrack to a user's short-form visual life becomes more dynamic, rather than fixed by a third party for the purpose of a marketing campaign or viral challenge.
While still in its early stages, Music Stickers at scale would provide the same benefits to artists and labels as what users' decisions in Bandersnatch provide to Netflix: deeper insight into relative product preferences and emotional associations, and into who (and what) wins out when there's no longer a one-size-fits-all model for music's narrative power.
---

Bandersnatch is billed as a movie, but it is arguably structured as a video game in terms of its user experience – a hybrid format that could disrupt the sync licensing business.
The "choose-your-own-soundtrack" approach has a natural affinity with the video game industry. Many gamers opt to stream their own music on services like Spotify and SoundCloud, either as an alternative or as a complement to in-game sounds. Spotify has seen a business opportunity in this relationship, building a separate gaming website while pursuing integrations with community apps like Discord and consoles like Sony's Playstation and Microsoft's Xbox One.
Importantly, parallel to this user-driven soundtracking, in-game sync placements have also proven to be fruitful for publishers and game developers alike. Perhaps the most renowned example is the Grand Theft Auto franchise, which has licensed hundreds of tracks over the past 15 years – including over 240 tracks in GTA V alone – for its in-game radio stations, among which users can toggle at their own will.
Despite the overall stagnation of global sync income, many industry experts agree that the continued growth of Netflix, Amazon Prime and other on-demand video streaming services have created a wealth of new, lucrative sync opportunities, particularly for emerging artists and back catalog. The video-game sector seems to provide another exception to this stagnation: publishers continue to see not just growing income from game placements, but also improvements in overall streaming performance and long-term fandom through associations with gaming communities.
---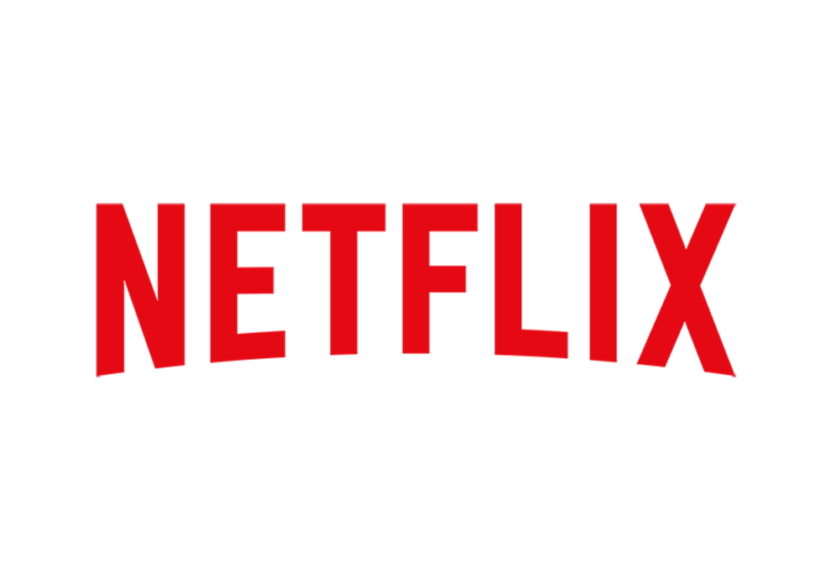 Bandersnatch presents a intriguing model for how these worlds of gaming and on-demand streaming could intersect in both form and content, and will likely encourage further investment from publishers into "choose-your-own-soundtrack" projects. But how would sync licensing agreements work in such a world?
Consider the typical sync licensing process: 1) A music supervisor sends out a brief to as many as 40 different film/TV contacts at publishing companies, 2) each of those publishers sends back 10 to 15 tracks that they think best satisfy the brief, 3) the music supervisor chooses just one or two tracks as their favorite, and 2) the film's director and/or producer have final say over the music selection. This workflow is brutal, fast-moving and competitive.
But instead of picking just a handful of "winners" from the selection process, could "choose-your-own-soundtrack" potentially increase the number of winners by two- or even threefold, incorporating a wider variety of music options into the choices viewers have to make? Would publishers representing the placements in such "extended" soundtracks receive detailed backend data about how often viewers choose their song for a specific scene?
"Netflix could potentially strike licensing and data deals with a music service like Spotify, to monitor and analyze user preferences for specific playlists in a given emotional or narrative context."
More importantly, how would this new world impact sync licensing fees? The majority of sync fees charged by major publishers range from $20,000 and $45,000 per placement. Would these fees increase or decrease as the soundtracks grow larger? Would this flat-fee model even be the best one, or would payment be issued instead on a pro-rata basis, based on "market share of viewer choice"?
Even more radically, Netflix could potentially strike licensing and data deals with a music service like Spotify, to monitor and analyze user preferences for specific playlists in a given emotional or narrative context. Maximizing personalization in this way would make the sync licensing picture even more complicated for all parties involved, in a way that current legal norms are arguably unprepared to address.
At large, Bandersnatch's musical decisions foreshadow the gaming industry's increasing influence on both the music and film businesses—presenting the ultimate expression of a booming culture that makes user agency the star of the show.
In one of the opening scenes of Bandersnatch, Tuckersoft's head honcho Mohan Thakur (played by Asim Chaudhry) claims his company aspires to be "a hit factory—like Motown, but for computer games."
Increasingly, in the pursuit of more data and context, music marketing strategy is morphing into the opposite, or perhaps the same: "like computer games, but for Motown."
---

The MBW Review is supported by Instrumental, which powers online scouting for A&R and talent teams within the music industry. Their leading scouting platform applies AI processes to Spotify and social data to unearth the fastest growing artists and tracks each day. Get in touch with the Instrumental team to find out how they can help power your scouting efforts.Music Business Worldwide