MBW's Inspiring Women series profiles female executives who have risen through the ranks of the business, highlighting their career journey – from their professional breakthrough to the senior responsibilities they now fulfil. Inspiring Women is supported by Ingrooves.
---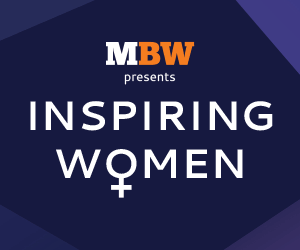 Not many people have had a cooler career trajectory than that of Lauren Wirtzer-Seawood.
Her entry into the music business started as an assistant as Def Jam, back when it was a scrappy independent, before being immersed into the gaming world at Zynga.
An stint working alongside Beyoncé at Parkwood Entertainment as Head of Digital followed, before Wirtzer-Seawood moved over to Instagram to helm music industry partnerships at a time when the business was only just grasping the giant potential of the platform.

A common thread throughout her career is innovation — during her 14 years at Def Jam, Wirtzer-Seawood helped foster a wildly successful partnership with Electronic Arts that resulted in several iterations of Def Jam Vendetta.
At Parkwood, she played a key role in launching Beyonce's first secret album in 2013, which was the catalyst for a revolution in the rote promotional trail of the traditional album campaign.
And at Instagram, she helped educate label presidents and CEOs to grasp the potential of social media for their artists and releases.
---
Today, based in New York, Wirtzer-Seawood is again at the forefront of change, as President of growing distribution and services company, UnitedMasters, which is led by former Interscope Records exec, Steve Stoute.
The company launched in 2017 with a $70m series A funding round, led by Google's corporate umbrella Alphabet, alongside venture firm Andreessen Horowitz and entertainment giant 21st Century Fox.
One of UnitedMasters' unique selling points is a partnership with Stoute's agency Translation that holds the promise of bringing in brand deals and opportunities for distributed artists to tap into — something Wirtzer-Seawood says is a key part of the company's path to becoming profitable.
Fruits of this link-up to date include a deal with the NBA that has seen UnitedMasters music featured in content produced by the association. A new partnership with video game NBA 2K , for example, features UM artists on the soundtrack.
Wirtzer-Seawood joined the company in May, and says of the decision: "Going to UnitedMasters felt like an amalgamation of all of the things that I had done in the past. Starting in the record business and understanding how the music business fundamentally works, to then spending time with Beyoncé and really seeing how to support an artist who has this creative vision, and of course at Instagram where I was helping artists connect directly to fans.
"UnitedMasters is just another exciting opportunity to disrupt some of the things that the music industry hasn't done."
"Now I'm here essentially doing all of those things, and also helping teams build feature sets and tools that our artist community is using to help operationalize their own independence. It feels like the obvious next step that enabled me to take all the experience that I had and put it into action in something I believe in.
"The music business is something that I love, for better or worse! And disruption is something that constantly excites me."
Here we chat about what Wirtzer-Seawood learned from working with Beyoncé, the music industry's relationship with social media and ambitions in her new role… 
---
We're going to get the obvious question out the way first. What was it like working with Beyonce?
She is by far the hardest working person I have ever worked with. She is constantly creating and producing content and getting involved with new projects and is intimately involved in partnerships. It never stops. It was so impressive for me to see someone who is so dedicated and passionate with an ongoing desire to create more things.
One of the things that I learned from her that I constantly repeat to other artists whenever possible is that she really understood how to own her own narrative. Using the internet and social media to really tell your own story in the way that you want it to be told was something that she really knew how to do well.
"One of the things that I learned from Beyonce, that I constantly repeat to other artists whenever possible, is that she really understood how to own her own narrative."
She decided what to share and when to share it and how to share it, such that in the last several years it's very difficult to hear her story from anyone else. She is no longer reliant on third parties to help tell her story.
The ability to own and control your narrative is something she does better than so many and has laid that path for many artists to come behind.
---
What advice would you give to other artists or managers who are inspired by that approach? How is it done?
Authenticity is really important and is a hard thing to think about in today's digital age. Social media can sometimes just facilitate, I would say, a false impression of who people are, but at the same time it offers the opportunity for people to really focus on who you are, what your music means, why things are important to you.
"It's really important to remember that fans know when artists are full of shit."
Those that can retain an authentic approach to their social media, to their digital brand, are the ones who are going to attract the fans that want to be most closely connected. It's really important to remember that fans know when artists are full of shit, and they don't want to necessarily be told a story that is just totally crafted and fake, they want to feel like they are getting the authentic story directly from the artist.
Artists today really need to understand the importance of being consistent if they have something they want to say. If you don't have anything to say then don't, it's totally up to you, but the authenticity piece of it is so crucial.
---
During your time at Instagram, what did you learn about the music industry's relationship with technology? Do you think that it's properly leveraging all the platforms out there?
When I got to Instagram, I don't know if I could say it was surprise, but I was a little bit disheartened to realise that most major labels that I worked very closely with still didn't understand the value of the digital space.
The reality is that most labels are still operating with the same infrastructure that they've had in place for the last 30 or 40 years. Often times the most overhead is still focused on the radio department and digital teams are often the smallest and the lowest on the totem pole. The way in which there is a digital marketing team and then [also] a marketing team… it almost doesn't make sense.
"When I got to Instagram, I was a little bit disheartened to realise that most major labels that I worked very closely with still didn't understand the value of the digital space."
When I was working with labels I realised that I had to start from the top and work with label heads, Presidents and CEOs just to help them understand how social media works so they could get a little bit more invested and think about the importance of how to use platforms to make audiences better aware of what their priority artists/releases were. 
Then you start seeing things rapidly change. There are so many artists in the last couple of years that have driven this unbelievable audience, based on their social following. Using Billie Eilish as an example, it's unbelievable the kind of audience that she has built via her socials even before some of her big records came out. Artists are keenly aware of the importance of [Instagram] in generating a groundswell for themselves both as a brand and for their music. I think labels are starting to realize that they have to think about different approaches. But they are very slow to move.
---
As a label, what does it mean to fully understand the digital space?
The first thing to understand is that it's always evolving and it's important to know that you are always going to learn new things about where audiences are spending their time. What platforms they are spending their time on, how platforms like TikTok become so important to discovery and then there is always going to be a new thing that comes out and generates interest and awareness from users.
To really do it well you have to have teams that fundamentally understand user behaviour across all platforms and that is hard to do. You need a lot of manpower for that, but at the same time, you also have to hire people who are users of a platform or fans and understand the ins and outs of it.
---
Distribution is an area of the industry that has grown in importance in recent years — how do you see that space evolving in future?
In my early days in the music business, a distribution company was something you thought of as the last step. There was a lot of negative connotation if you were an artist who used a distribution company and the thought of trying to do it on your own was laughable 15/20 years ago.
But the tides have changed so much and I think that's in large part because social media enables the direct connection between the artist and fans. Now there is such a groundswell of artists who are interested in independence, who want to take that path and who have no interest in giving up ownership or rights to their content.
"We feel we can really help an independent artist create a sustainable business for themselves."
We are going to see more and more independent and distribution companies crop up over the next several months because it's clearly become a viable business model. Those that I think are doing it well – and some of the things that [UnitedMasters] are priding ourselves on – is figuring out how to think about the artist services that are helpful to the artists in our funnel who are starting to achieve some organic success. How can we support them with some marketing services, with some DSP promotional services, help hold their hand just a little bit so that they can push their track or record over the edge just a little bit more?
What we are really focused on is building a best in class artist services team so that we can do that, and building out opportunities like brand deals that give artists the chance to generate awareness and be involved in brand and campaigns that they otherwise wouldn't have access to as an independent.
---
Do you envisage a time when it's no longer the norm for music companies to hold onto master rights?
There is definitely an evolution of major label deals where you are seeing major labels be much more flexible with regard to master rights than they once were. That's in large part because many times their backs are against the wall and they know they can't get a deal done with some highly coveted artist unless they figure out how to enable that artist to retain ownership in some degree.
We are now hearing about all sorts of different deal types that didn't exist previously. For a lot of majors, it seems like the focus now tends to be more marketshare than topline revenue. If that is the case and that's something they are really all driving towards, then perhaps they will continue to be more flexible on the deal types they are making. Though I would imagine that over time that would be hard to sustain.
---
You've witnessed first hand what goes into sustaining the career of a superstar artist. Could UnitedMasters provide the level of support that an artist at that level needs?
Absolutely. There are artists that require investment at different levels – the key to being successful is to really understand how to work with an artist who wants to build their own business and have us support them in those endeavors. 
A lot of times artists who are pursuing the independent model will have really incredibly smart teams around them. For us it's about figuring out how to support those teams, how to give them information and education about parts of the business they may not know about, and help them make decisions so that they can continue to grow and become incredibly successful and popular over time.
---
Opportunities in the video game world is something you have a lot of experience in — how do do you see that space evolving for music in future?
I have two thoughts around that. Brands are realizing that, often times, partnering with a celebrity or someone that has a huge amount of fans doesn't always connect for all audiences.
It's really important to think about how you partner with an artist, or use music that has a clear connection with a core fanbase, because that can drive more awareness for your brand than bringing on a major celebrity who is just trying to cast too wide of a net.
It will be really interesting to see over time how brands think about tapping into more of those hardcore micro audiences. So instead of working with artists that may have a 40m reach via socials, someone with 400k might actually get you what you are looking for and then some. And 400k is still a lot, quite frankly!
---
Looking back over your career — what are some of the biggest lessons learned?
I was always incredibly focused on the work and even starting out as an assistant, it was always so important for me to execute my best work product all the time. It was important when my work spoke for me as oppose to anything else.
I wasn't necessarily focused on climbing the corporate ladder at the time or buddying up with someone that I thought would give me a leg up. I wanted to do the best possible work in every single role and that laid a clear path of opportunity for me to grow over time. I'm proud of doing that, at every step of my career and that is something I still do today, I let the work speak for myself.
Never take no for an answer attitude is something that has been baked within me, particularly in the music business. When I first got to Def Jam, it was a very scrappy group of passionate people who wanted to succeed no matter what. That's where I first learned to make anything happen, never take no for an answer, and always figure things out.
Having a solid relationships with anyone and everyone in this industry for me has paid off. That's something I really hold in high regard because relationships are often the tool that you need to make a thing happen. It's never helpful to, quite frankly, shit on someone just because you don't think they are in a position to help you.
"Someone who I considered a mentor told me when I was at the end of my assistant career that I'd never have what it takes to be a number one. Now I'm a number one! And I'm going to work hard to retain that spot."
Also, someone who I considered a mentor told me when I was at the end of my assistant career that I'd never have what it takes to be a number one, I was always going to be a number two. Meaning that I wasn't a strong enough leader, I was always going to be behind the scenes helping the leader shine.
I thought to myself, Fuck you! I'm not going to be a No.2, I'm going to be a No.1! That was constantly in the forefront of my mind from that point on. It was probably 15 or 20 years ago and it's always a constant reminder to push harder and to be a leader and to have the confidence and knowing that I can do anything a number one can do. Now I'm a number one! And I'm going to work hard to retain that spot.
---
What would you change about the music industry and why?
The position that I am in now is, for me, part of the change. That's exactly why I'm here, building a company based on the concept of innovation and disruption and doing things differently.
One thing that I would change is the existing industry's acceptance of doing things differently. A lot of times there is the perception that the way it is, is the way it is, and it's successful because it's the way it is. That's quite redundant.
I would just really encourage the industry to take advantage of the fact that things change and there can be success in many different ways and to help open the door.
Look, it's amazing to see so many women in leadership roles but there is still not enough and I would love to see so many more Julie Greenwalds running labels in the way that she does. Having more of those women to look up to is really important.
---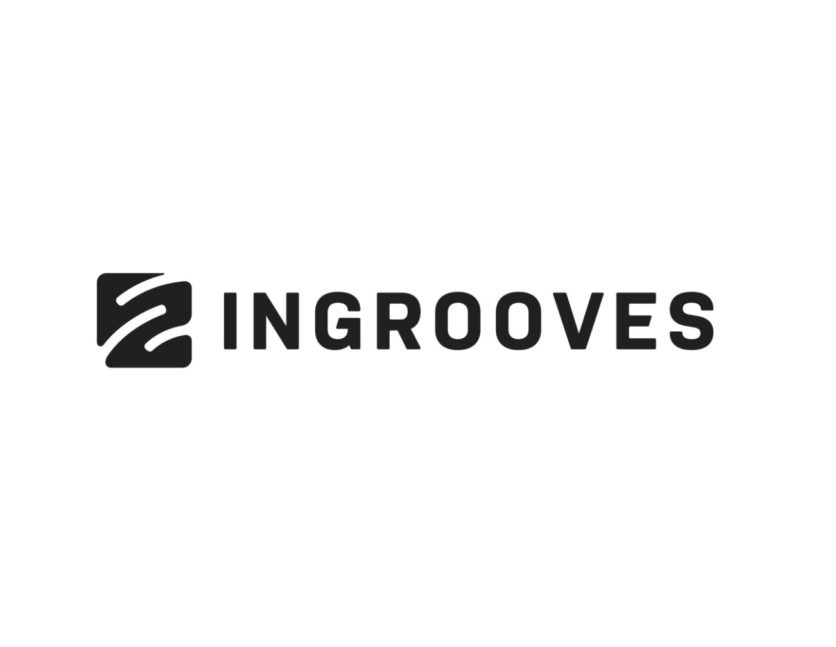 MBW's ongoing Inspiring Women series is supported by Ingrooves, which powers creativity by providing distribution, marketing and rights management tools and services to content creators and owners. Ingrooves is a leader in the independent music distribution and marketing industry, provides independent labels, established artists and other content owners with the most transparent and scalable distribution tools including analytics, rights management services, and thoughtful marketing solutions to maximize sales in today's dynamic global marketplace.
Music Business Worldwide