MBW's Inspiring Women series profiles female executives who have risen through the ranks of the business, highlighting their career journey – from their professional breakthrough to the senior responsibilities they now fulfil. Inspiring Women is supported by INgrooves Music Group, which provides distribution, marketing and rights management tools and services to content creators and owners.
---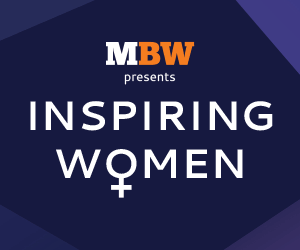 As Global Head of Artist Services at YouTube and Google Play Music, Vivien Lewit heads the team that helps market and promote artists and their stories across the streaming platforms.
She also oversees the company's live music content programming and special events — one recent project involved leading strategy and execution for YouTube's partnership with Sir Elton John, which included hosting an exclusive Livestream for his VR experiential event to announce his final upcoming tour.
Prior to joining YouTube in 2011, Lewit had a 16-year career as an accomplished attorney in the recording industry, most recently as a Partner at Davis Shapiro Lewit Grabel Leven Granderson & Blake.
Across her time in law, she worked on artist and songwriter contracts for superstar level talent and did business affairs work for independent labels.
"During those years, my job was to be the advocate for the artist which meant to create a scenario for them where they could build their careers on terms most favourable to them," says Lewit.
"I loved it, I was super hands on with all facets of artist careers. But at some point I decided I wanted to facilitate meaningful change that would affect artists at a greater scale – and that's when I joined YouTube."
Lewit also sits on the advisory board of think tank Annenberg Inclusion Initiative, which studies diversity and inclusion in entertainment, and she retains a seat on the Advisory Board of WIE — a social enterprise whose mission is to empower the women leaders of tomorrow.
Here, MBW chats to Lewit about her beginnings in music and the business, YouTube's role in today's industry and the advice she'd give to her younger self…
---
Thinking back to before you started your career, what inspired you to work in music?
When I was in fourth grade aged around nine, a very close relative who was a music attorney at that time, picked me up early from school on an East Coast snow day and that happened to be the day after John Lennon's death [on December 8, 1980].
For the remainder of the day, he sat at my kitchen table listening to the stories unfolding about the events of the day before.
I was remarkably moved by this heightened sense of awareness of the power of music and how it influenced culture and the way we connect to each other as people.
It was literally on that day I decided I was going to go into the music business.
---
What made you decide to take the legal route in?
My father was an executive in the oil business so he was very business minded and encouraged me to establish a career that I could sustain myself through.
Law school for me was a combination of career meets passion. In music particularly, many executives at labels and managers have a legal background.
---
And how did you end up at YouTube?
YouTube provided a paradigm that enabled access for artists to engage audiences all over the world and have two way communication with their fans.
To me, it was the perfect place to be an ambassador for artists within the building and to also work across the platform itself to continue evolving in ways that was for their benefit.
---
You joined in 2011 when streaming was just about to explode and lots of questions were being raised about the royalty payments to artists from platforms like YouTube, but also Spotify. Was it a battle to get the artist community involved?
One of the things that we're focused on is ensuring that we are the best possible partner, from a revenue, connectivity and promotion perspective.
For my role within the organisation that means establishing deep and immersive relationships with artists and truly understanding the priorities of our partners so we can work together to help promote and break acts, enable direct to consumer engagement opportunities and to help artists tell their stories on YouTube. This stuff is so important for the ecosystem.
We've recently done artist Spotlight stories for Camilla Cabello and G Eazy and we'll continue to make more of them.
All these initiatives are being received very positively and I think that those who have been along for the ride understand how deeply we are invested.
---
YouTube just relaunched its streaming service as a subscription app 
—
how are you going to recruit subscribers when competitors are established and growing?
We're focused on building the best possible experience for fans and artists. We feel like all services have something to offer and we are really just looking to create more optionality.
---
Do you have any predictions for where the streaming business will be in five years' time?
We are on a fantastic upward trajectory.
My hope is that the industry continues to grow and evolve and what is most important is that we continue to provide the experiences and opportunities for artists to share their work, and for fans to have the ability to enjoy their music, through ad supported and paid for formats.
I'm extremely optimistic about the future.
---
One criticism of today's streaming world is that it's difficult to tell artist stories and establish a brand when there's so much noise out there. How do you cut through that?
It takes significant focus on discovery and connectivity with consistency.
I think what is most important is for artists to differentiate themselves and remain top of mind for their fans in order to really sustain longevity of releases, tours, selling merchandise and maximising their growth opportunities.
Not only do artists need to differentiate themselves and tell their stories, and be consistent in their communication, but platforms such as YouTube need to find unique ways to support artists and help them connect and engage with their fans.
This year we are focused on doing just that. Alongside our subscription service, we are continuing to invest in ways for artists to build alternative revenue opportunities through ticketing and merchandising, and we continue to work with our partners to understand their priorities and what they need to help break their artists.
---
Diversity has been big on the agenda recently; part of the reason we're running this interview series is to increase the profile of women in the trade press. Have you ever felt challenged by your gender in your career, and if so, what lessons did you learn from that?
I've been a woman in the music business since 1995 and yeah there was a definite sense back in the day of a boys' club.
I think that it is incumbent on all businesses involved in content creation, in music, technology, and film, to be focused on inclusion in all facets of the work they do.
"[Companies need to be] incredibly mindful about who we surround ourselves with and ensuring that their values match your own."
It's important to build a team of likeminded people who are as committed to diversity as you are.
It begins with providing access to opportunities and continuing to be incredibly mindful about who we surround ourselves with and ensuring that their values match your own.
I'm mindful of it in the teams that we build, in the artists that we support, and in the way I communicate and provide my own support as a mentor to others in the industry.
---
Do you feel like things are changing from that boys' club mentality that you experienced during your early career days?
Yes, I do.
We have an incredible amount of highly motivated, intelligent and amazing women in the music business and technology, but you have to keep on moving.
---
You've got children and a busy job — what are your strategies for maintaining a healthy work life balance?
Sometimes [I manage it] well, sometimes not so well! I do my best at making sure that I'm always available, and FaceTime and Google Chat are super helpful tools in doing that.
I'm there for every important moment for my kids and when I'm with them, I'm present.
As a parent you're not always 100% sure you're achieving, so bestowing as much love as you possibly can on your kids, as corny as that sounds, is also what helps keep the balance.
"You have to create the right harmony in the family environment through communication and understanding."
As long as they feel your presence, your connectivity with them and your love for them, they have more ability to be flexible and understanding of your career passion, and the way that they can work together with you to create a harmonious community in the home and in the family.
I think that you just have to create the right harmony in the family environment through communication and understanding.
---
What are the biggest lessons you've learned across your career and what would your advice be to a younger version of yourself?
Never stop growing and learning. Get into new ideas, follow your passion and maintain a sense of focus are core principles that I think about every week.
It's easy to get sucked into a vortex and it's easy to be rigid in your thinking but then you risk not opening your mind and not growing.
Success is relative to everyone, but for me it means giving back, being a contributor and receiving fulfilment from what I do.
---
Inspiring Women is supported by INgrooves, which powers creativity by providing distribution, marketing and rights management tools and services to content creators and owners. INgrooves is a leader in the independent music distribution and marketing industry, provides independent labels, established artists and other content owners with the most transparent and scalable distribution tools including analytics, rights management services, and thoughtful marketing solutions to maximize sales in today's dynamic global marketplace.
Music Business Worldwide