Warner Music Group's annual recorded music revenues topped $3bn in the 12 months to end of September – its biggest sales haul for over a decade.
The firm is set to post its official yearly fiscal results in the coming weeks, and has today confirmed an interim update on its numbers.
This update reveals that the FY2017 revenue of Warner's recorded music business is estimated to have been in the range of approximately $3.01bn to $3.03bn.
That's up 10.4% year-on-year – and the largest full-year sales haul amongst WMG labels since the major was sold by Time Warner in 2004.
Not only that: it's some 32% (or $739m) up on the firm's recorded music tally in 2012 – the first full-year after Len Blavatnik's Access Industries bought WMG for $3.3bn in mid-2011.
If you're looking for the reasons behind such an impressive performance at Warner this year, of course, you'd be on safe ground with these two: Atlantic Records (Ed Sheeran, Lil Uzi Vert, Cardi B, Clean Bandit etc.) and the growth of streaming.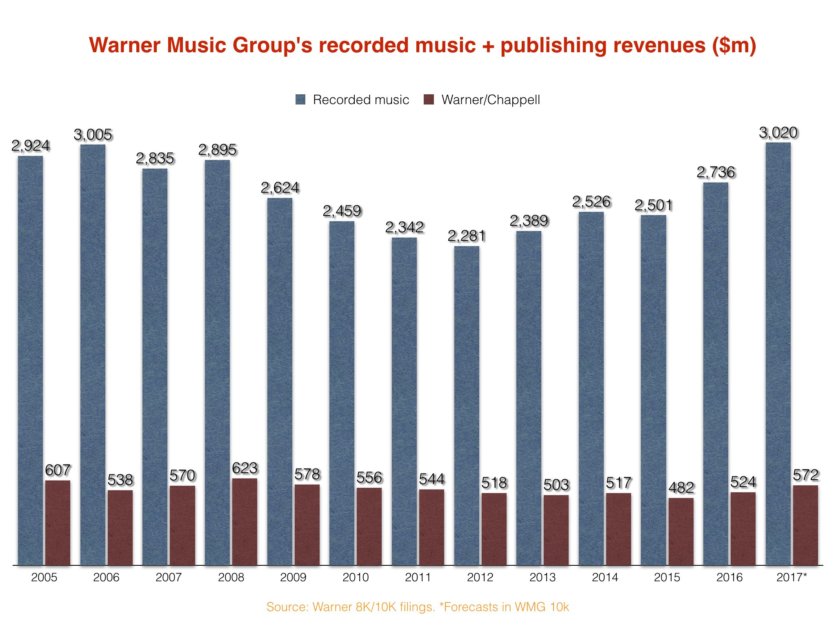 ---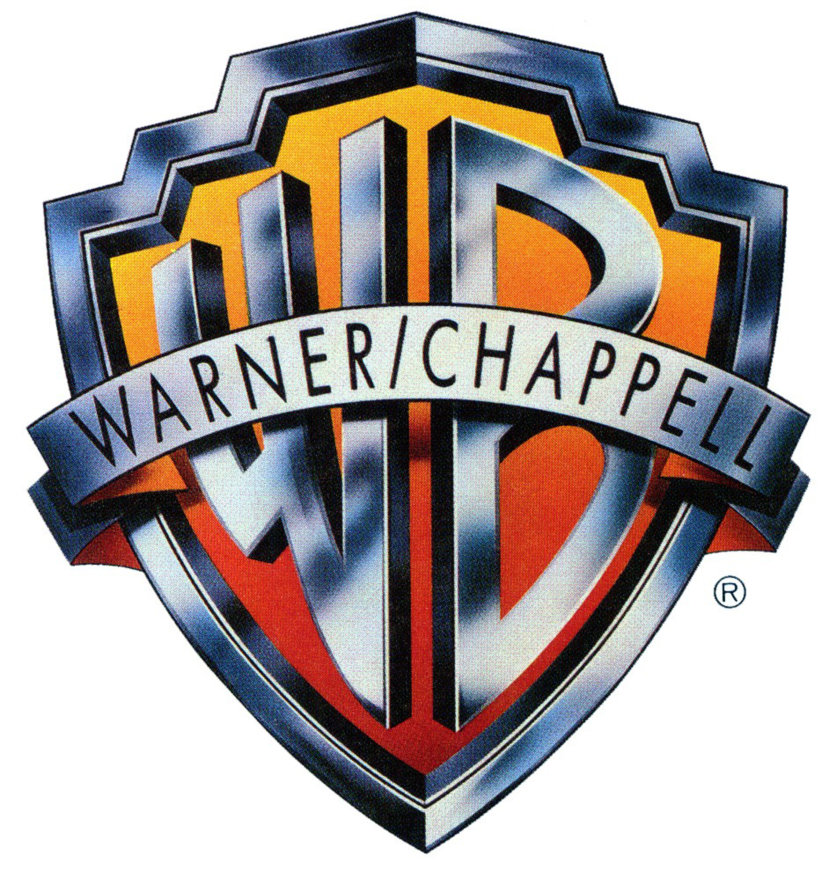 In terms of the total picture for WMG – including Warner/Chappell, its label operation and other activities – it's a similar story.
According to today's financial update, FY2017 saw Warner Music Group turn over between approximately $3.57bn and $3.59bn.
That was up around 10.2% year-on-year, and up over 28% on Blavatnik's first full post-acquisition year in 2012.
Within these figures, publisher Warner/Chappell posted annual revenues between $569m and $574m in FY2017, up around 9.2% year-on-year.
Interestingly, Warner's key profitability measure – OIBDA – is set to show a decline year-on-year.
WMG posted a $507m OIBDA in FY 2016, which – according to today's fiscal update – will drop to approximately somewhere between $468m and $478m in FY2017.
That would mean a dip from a WMG-wide OIBDA profit margin last year of 15.6% down to a FY2017 margin of around 13.2%.
Warner blamed the fall in OIBDA on "the impact of higher deferred variable compensation expense, primarily associated with the increase in the fair value of equity" in addition to "higher investment in A&R".
Warner Music Group's consolidated EBITDA, however, is estimated to have been in a range of approximately $603m to $613m in FY2017, compared to $555m in the prior year.
The company is estimated to have ended FY2017 with cash and cash equivalents worth $647m.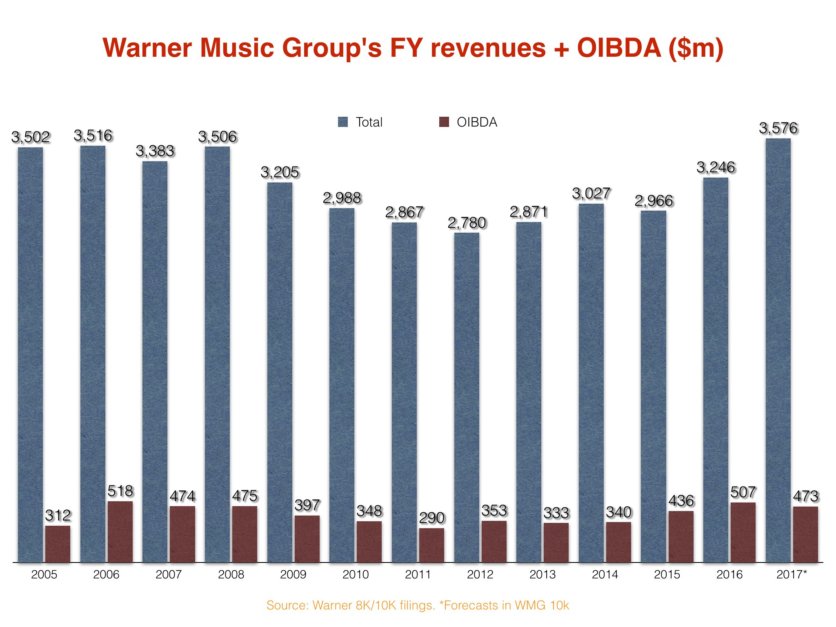 Music Business Worldwide