Universal Music Group's labels generated €962m ($1.05bn) in revenues from streaming in the first half of 2017.
That's a jump of 45.1% year-on-year (at constant currency/perimeter), and the equivalent of over $40m every week, or around $6m every day.
Or, y'know… about $250,000 every single hour.
Sales from downloads fell 18% year-on-year to €353m ($382m) in the six months, while physical recorded music revenues dipped by a tiny 1.8% to €484m ($524m).
Overall, UMG's global recorded music business saw sales rise 15.6% in Jan-June 2017, to €2.14bn ($2.3bn).
Including UMG's music publishing operation and other activities, total group revenues rose 14% to €2.67bn ($2.9bn).
Total group EBITA profit stood at €286m ($310m) – a jump of 58.4% year-on-year.
(All percentages here at constant currency / perimeter. US$ conversions have been updated to reflect prevailing six month currency trends.)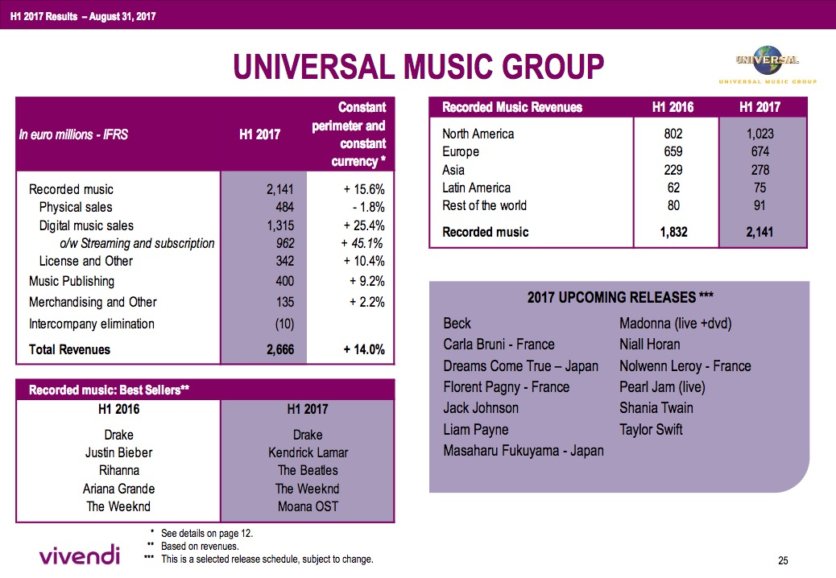 ---
The impressive streaming results – driven by standout hits like Despacito (pictured) – meant that the likes of Spotify and Apple Music had a bigger impact on UMG's numbers than ever before.
Streaming services contributed 53.5% of UMG's sales/streaming recorded music revenues in the first half of 2017.
Physical revenues made up 26.9% of this total, with download on 19.6%.
Factoring in other recorded music income streams such as licensing changes that picture slightly.
With all revenues (sales + streaming + licensing/other) accounted for, streaming contributed 44.9% of total sales, with download on 16.5% and physical formats on 22.6%.
Licensing/other (including sync and performance revenues) contributed €342m ($370m) – or 16% of the overall recorded music pie in H1.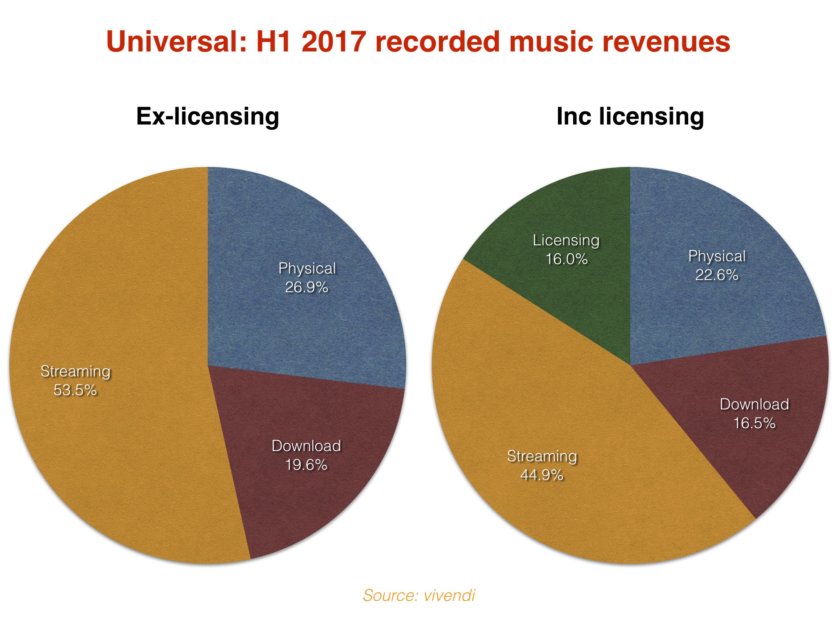 ---
Looking at publishing specifically, Universal Music Publishing Group's revenues grew yet again.
The company, led by CEO and Chairman Jody Gerson, posted €361m ($391m) in revenues in H1 2017 – up 9.2% on the equivalent number last year.  (Again, at constant perimeter/currency.)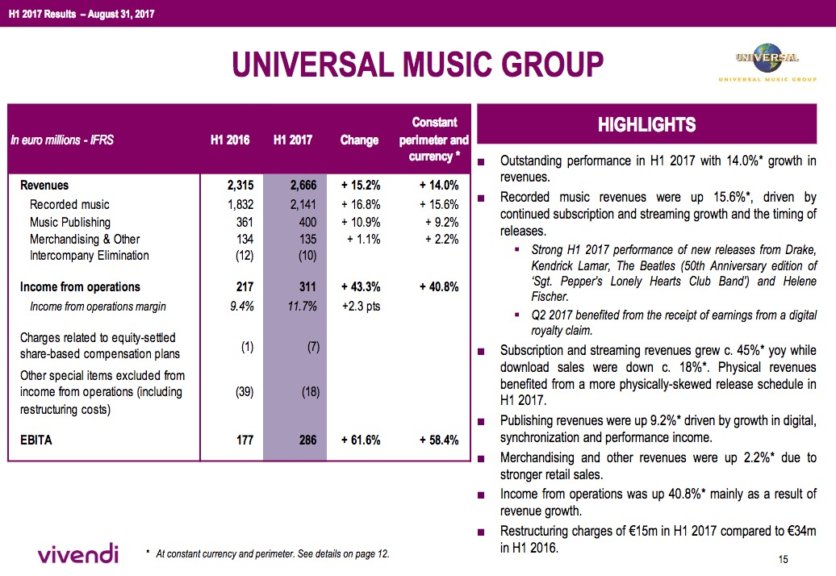 Music Business Worldwide