The following MBW blog comes from Adam Tudhope (pictured) – founder of UK-based Everybody's Management (Mumford & Sons, Laura Marling, Tom Chaplin, Keane), and a vocal opponent of the profiteering seen from secondary ticketing companies. (Pic credit: Kirsten Holst)
---
A few weeks back, MBW raised some timely and pertinent points about the industry's lobbying priorities, and the risks of over-focussing on a single issue (YouTube payments) at the expense of others.
That's not to belittle the fast-developing battleground around YouTube, safe harbour and the "value gap".
These are complex and important matters – especially so for record labels and music publishers. And for all sides of our business, it is imperative that licensing of streaming platforms is transparent, accountable and conducted on a level playing field.
However, for the vast majority of artists, recorded rights are only part of the story. An essential part, yes, but then so is live performance and so is publishing. All are distinct, yet all feed into each other. To all intents and purposes they are bundled.
From a manager's perspective, our job is to take a widescreen view – to work strategically with our artists and provide guidance across all parts of the business and all aspects of their career.
But at the same time, and for all the distractions of an ever-shifting digital landscape, our overriding focus remains on one place and one place only: the fan.
---
In the new music economy, where the grip of traditional gatekeepers has been loosened, retaining a strong relationship with your audience is an absolute imperative. The business is about keeping existing fans happy, however they connect with your artist and however they consume their music – ideally adding more along the way.
Like artists, fans tend not to make a distinction between 'recorded', 'publishing' and 'live'. Those are industry definitions.
They just want music, and the stuff that goes around it. Offer them that and a great experience and there's every chance they'll stick around and support you for the duration.
"Many fans have a pretty shitty experience [with ticketing]… Frankly, it's a mess."
For evidence, look at the recorded sector. Having undergone a painful transition to digital, there are now foundations in place to establish a new consumer-facing business.
Because streaming is such a compelling proposition, and because both major and indie labels appear to be successfully adapting to change, the uptake of services like Spotify, Apple Music and Tidal has been phenomenal.
When it comes to choice, affordability and accessibility fans have never had it so good.
However, that patently isn't the case when it comes to live music, where many fans are actually having a pretty shitty experience. And that's due to the mass scale of online ticket touting promoted by the big secondary resale platforms.
Frankly, it's a mess.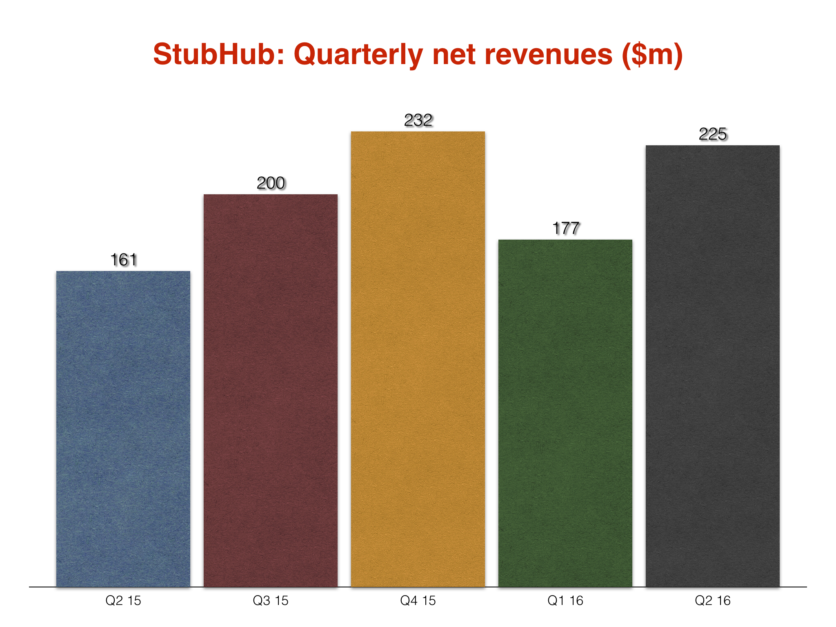 ---
Instead of the one-click experience of streaming, when it comes to buying tickets those same music customers are frequently forced to wade through a thicket of misinformation, and that's before they're directed towards secondary platforms that facilitate a shadow industry of touts, 'brokers', 'powersellers' and profiteering.
The complexities can be staggering – something we hear about first hand through our artists' social media.
A fan who pays exorbitant prices through, say, StubHub, can find themselves seated next to another who paid face value.
Some might claim this is supply and demand in action. Market forces. But this is a rigged market, not a free market.
"On mumford & Sons last 16-date arena tour of the US, we estimate that $3m went into the pockets of scalpers and secondary ticketing sites."
Many fans barely get a chance to buy tickets before they're scooped up for 'resale'. And amidst the corporate spin about "consumer choice" and "fan freedom" – the aim of the touts and the resale sites is to extract as much revenue as possible from our customers.
Live Nation values the secondary ticketing market at approximately $8bn – much of it music-related.
But to give you a more specific example of the numbers we're talking about here, on Mumford & Sons last 16-date arena tour of the US in April 2016 we estimate that $3m went into the pockets of scalpers and secondary sites.
---
That's one band, and one three-week tour; and despite the fact we have our eyes open and are trying our best to beat it.
To state the obvious, that is a $3m "value gap" extracted from our fans which we didn't want them to pay, and of which $0 went back to the band, or the promoters.
I can't help but wonder where that $3m might have been spent differently if those fans had been allowed to buy tickets at face value as we'd hoped – on tickets for other shows, on buying music, or other forms of entertainment?
Such short-term exploitation of our audience impacts upon the entire business, record labels and publishers included.
---
Despite some great experiences with innovative companies like Music Glue, Twickets, Songkick and others who share our philosophy we still haven't cracked the touting problem.
We can reduce it – at Mumfords' Hyde Park show in July, we even put 500 tickets on the door in a bid to disrupt the scalpers – but we cannot eliminate it.
All of us need help, whether that's from partners in the business, or from politicians.
As highlighted by Professor Michael Waterson and his recent review of secondary ticketing, in the UK that should start with proper enforcement of consumer law from agencies like National Trading Standards.
"We can reduce the touting problem – but we cannot eliminate it."
It is to pursue these goals that a group of us have mobilised a new organisation called the FanFair Alliance, to unite artists, businesses, entrepreneurs and fans and to help bring about change.
It's early days yet, but our ultimate goal is to challenge and reverse the multi-billion pound ticket resale market that damages and undermines our relations with fans.
At the end of the day, we are all mixing art with customer service.
The record labels are grasping that. Let's not allow certain players from the live sector to undo their good work.Music Business Worldwide