MBW's World's Greatest Managers series profiles the best artist managers in the global business. This time, we feature Phil Harvey and Dave Holmes, who between them look after the global superstars that are Coldplay. The World's Greatest Managers is supported by Centtrip, the currency exchange specialist which helps artists, managers and music businesses obtain an optimum currency exchange deal.
---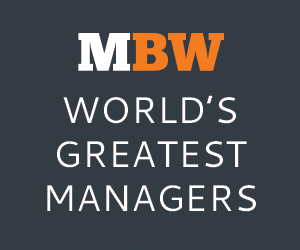 It's quite common for a band's first manager to be a mate 'helping out', someone who assumes the role almost by accident – and due to the lack of an alternative.
What's less common is for that mate to then steward that band to world domination, only to suffer something akin to a breakdown, quit, move half way round the world, complete a degree (having originally dropped out of Oxford University to manage the band in the first place), recover and re-join the band not only as co-manager, but as creative director and unofficial fifth member.
That band, of course, is Coldplay, and that mate/manager is Phil Harvey.
He still play-wrestles with the word 'manager', even with the 'co' prefix. Thankfully, though, it's not for fear of unlocking dark memories, but in deference to the man he calls "Coldplay's real manager" and "an actual grown up", Dave Holmes.
Whatever the lines of demarcation and exact wording on the business cards, the two of them, sometimes individually, but most often and most happily together, have done an incredible job for a band who have now sold around 75 million albums around the world and last year completed the 122nd show of the third biggest tour of all time – the Head Full Of Dreams marathon, grossing along the way $523m in ticket sales, behind only The Rolling Stones' A Bigger Bang tour and U2's 360 Degree tour.
In conversation, Harvey is ebullient and tangential where Holmes is considered and to the point – complementing each other as they so obviously do in their day jobs.
Between them, they tell the behind the scenes story of the rise and rise of one of the biggest bands in the world today…
---
Phil, you obviously go back a long way with the band – before they were a band, in fact. What do you remember about first meeting and getting to know them?
Phil: Chris and I were friends at school from 13. We were in a band together called The Rockin' Honkies, a soul/R&B covers band in the fashion of The Commitments, I guess. Our time in the band never overlapped though. I was a founding member but was soon found out as a guitarist with no talent, so I was substituted out to become the sound engineer before Chris came in as the keyboard player. Not the front man, the humble keyboard player.
We were best friends and even then we dreamed of doing something in music together. Thankfully I had enough self-knowledge to know I wasn't going to be a performer, but Chris was prodigiously talented, even at 13.
After school, Chris went to University College London and I went to Trinity College, Oxford. He met Jonny, Will and Guy in his first year there and he shared a flat with Jonny on Camden Road where I could come and stay with them. I was aware that they were starting to write songs together and were talking about getting a band together.
---
How did you get involved?     
Phil: For the first couple of gigs they didn't have a manager – they barely had a drum kit. So after a while I suggested I be the manager. I said: "I can't pretend I know what I'm doing, but there are two things we're going to at least try and do: let's put our own single out and let's put our own gig on".
I borrowed some money from my dad and a couple of friends. I think it cost about £1,500 to make what became the Safety EP. Then we booked Dingwalls [in Camden, North London] ourselves and managed to get 350 people through the door, which meant I could pay the loan back pretty much straight away.
That was around May 1998 and I thought, This is going to happen… and then it all went quiet. It was a rude awakening for me, a realisation that, actually, I didn't have any contacts in the music industry and, although we had our own little thing going on, the business didn't have the faintest idea this was happening.
"I found my diary from that year just the other day actually. I'd written: 'I have to step aside now to give the band a proper shot; they need a real manager.'"
I sent everyone the Safety EP, but I just hit a brick wall. At that point I dropped out of Oxford because I was determined to make it work and not let the guys down. I literally woke up one morning when I had an exam, cycled into college and told my professor I was quitting to manage a rock n roll band.
But every call I made was, Yeah the songs sound okay, but you're not for us. I probably tried 20 A&R departments directly, and they all passed. I have sympathy for them though because the band were a mess! To look at them, you would not think this is a band which is going to go on and conquer the world [laughs].
I got quite down on myself because the band were champing at the bit for a record deal and I knew they were ready.
I found my diary from that year just the other day actually. I'd written: 'I have to step aside now to give the band a proper shot; they need a real manager.'
---
What turned things round for you – and them?
Phil: I got a letter from [now defunct Manchester-based industry conference/showcase] In The City saying that Coldplay were one of 50 unsigned bands that had been selected to play. That blew my mind, because we had no buzz whatsoever, we certainly weren't Muse or Elbow, who were also there that year.
Of course in the end we played this tiny Cuban café, we were first on and, honestly, there were four people in the audience. I was devastated, but I left my contact card at the venue anyway.
I felt like an epic failure. But the next morning, I'll never forget, I was sleeping on the floor in Chris and Jonny's flat and I got woken up by a call from Debs Wild, a scout at Universal Music, who said she'd been at the show and she thought we were amazing.
That was the definitive moment when things started happening for us. [Wild is still part of Team Coldplay as, amongst other things, head of fan liaison.]
---
You didn't sign for Universal though, of course, on records at least.
Phil: No, but what happened was, Debs introduced us to Caroline Elleray at Universal Music Publishing, or BMG as it was then, and she signed us; she put us in touch with Gavin Maude, who has been our lawyer ever since; and she got the CD to Simon Williams at the NME, which led to them putting us in as one of their tips for 1999.
Simon also ran – and still runs – a label called Fierce Panda, and he was kind enough to put out our first proper single, Brothers and Sisters.
The next show we played was a Fierce Panda night at The Bull & Gate and it was rammed wall-to-wall with the industry's finest. We were up and running.
---
Who was in the race to sign you and why did Parlophone win?
Phil: Gosh, I really couldn't tell you who was in the running. There were a lot of offers.
I remember we agonised over whether or not to stay with Fierce Panda, that was definitely an option. But I think once Parlophone's name came up, we could just instantly tell they were the right people for us.
---
What was it about the band and that debut record that connected with so many people so quickly do you think?
Phil: Actually, it felt like a slow burn to us, because after we signed we put out another EP, the Blue Room EP, which did absolutely nothing, wasn't even a blip on the radar. And then we put out Shiver and that got some plays by Jo Whiley [Radio 1] and crept into the Top 40 at number 35. We were really happy with that, it was as much as we'd hoped for. And then Chris wrote Yellow, while we were making the first album.
The moment I got a call from the record company saying Yellow was No.4 in the [UK] midweeks, that was a genuine shock, to body and soul. That was a paradigm shift; we went from being a band that was thrilled to be on the C-list at Radio 1 to having a song in the top 5, next to all the pop giants.
"The moment I got a call from the record company saying Yellow was No.4 in the [UK] midweeks, that was a genuine shock, to body and soul."
I kind of freaked out, I was massively intimidated by it and wasn't sure I was comfortable operating at that level. I was all too conscious of my lack of experience and lack of knowledge and I desperately didn't want to let the band down.
Then the album came out a few weeks later and went to number one, by which time Yellow's doing well all around the world and there comes this incredible pressure to cram as much into the band's schedule as possible. It was taking off everywhere and it was a very chaotic time.
For the first few months of the Parachutes craziness, it was just me in the management office until I finally got myself an assistant – the wonderful Estelle Wilkinson. Luckily for me and the band, she was phenomenal. In fact, she became so integral, that when I quit, two years later, she stepped up to co-manage the band alongside Dave for Rush and X&Y.
---
How did you cope?
Phil: I'm not sure I did cope very well. I definitely should have had more support at an earlier stage.
---
How do you feel looking back at that?
Phil: I don't really know, it all happened so quickly; it was like a spark hitting an oil spill. And then I did get support because, at Parlophone's suggestion, we started working with Nettwerk in North America where, by great fortune, Dave Holmes was working, and he became, quite quickly, our trusted friend and then our American manager.
---
Dave, when and how did you first hear the name Coldplay?
Dave: It would have been 2000 when I first heard their music. I flew over to meet them and we just hit it off right away.
---
What was the nature of the original relationship?
Dave: It was through Nettwerk, [which] had a joint venture with Capitol Records and was part of the EMI family at that time.
---
And Capitol/EMI weren't terribly keen on them initially?
Dave: Correct, and once they passed, the band then had the decision to consider other independent labels connected to EMI and they went with Nettwerk.
So Parachutes came out on Nettwerk, but they got traction pretty quickly, especially on radio, and Capitol had a bigger machine to work that and they were quite quickly upstreamed.
---
How did the relationship evolve into management?
Dave: Phil and I were working together more and more and at some point he raised it with me, he said he'd love to have someone on the ground in America and of course I said I'd love to – although I still worked at Nettwerk for a couple of years after that.
---
How did the lines of demarcation look in those early days?
Phil: For Parachutes, I was the manager and Dave was the North American manager, then we became co-managers and then, when A Rush of Blood to the Head came out, that's when I decided to leave.
---
What happened in the build-up to Rush of Blood that made you take the decision to leave in the week it came out?
Phil: To be honest with you, I think I was struggling to cope. The pressure, pretty much from when Yellow took off, was just… I was in a pretty bad way and, for whatever reason, the relationship between Chris and I suffered as well.
---
Did you have to have a conversation with the band to tell them you were leaving?
Phil: [Laughs] Yeah, that was not a good conversation. It was pretty dramatic, and not just because I was the manager but because I was Chris' best friend and I was buggering off to the other side of the world. I went traveling across South America and ended up going to university in Australia. I finally got my degree! So three years later, when they invited me back, I was on the verge of starting my training with the NHS as a clinical psychologist.
---
Was it difficult because they didn't want you to leave? Presumably your argument was that it would be best for everyone if you left?
Phil: I don't think I said it was best for everyone actually, I think I was being selfish, looking out for myself, my health was faltering and I wasn't particularly happy. It's hard to explain.
"Our relationship wasn't a typical one between a manager and a band, if there is such a thing."
Our relationship wasn't a typical one between a manager and a band, if there is such a thing. I was their friend; I'd been sleeping on floors with them for four or five years. So it was traumatic and even talking about it now I just feel immensely grateful that we managed to get back together.
---
Did they want you to stay?
Phil: They would have preferred me to stay, yes, that was made quite clear. I think to some extent they felt abandoned and let down – and to some extent they were right.
---
I guess the positives were that Dave was on the scene to take over completely and, most importantly, that you found a way back. So does everyone now look back on it as the right move?
Phil: Oh my God it was definitely the right move. There's no way I'd be talking to you today if that hadn't happened. Alongside Estelle, Dave did an incredible, seamless job carrying things on without me.
A Rush of Blood To The Head was a huge success and then X&Y, the follow-up, was also a massive success. I think if you talk to the band, though, they'd say that that period wasn't their happiest, because, without over-egging my importance, there is a fundamental balance in the force when the six of us are together.
If you take any one of us away it gets a bit wobbly, and that definitely happened, they had some difficult experiences between 2003 and 2005.
---
Dave, what are your memories of Phil leaving?
Dave: I could tell it was a tough decision for Phil, it really was. And I understood and respected the situation.
---
How did you feel it affected your role? Did you have to step up?
Dave: I did, but I also felt I was ready. Looking back now, I can see I had a lot to learn, but then I still have a lot to learn; I wake up every day wanting to learn. But yeah, I was ready, the momentum was there and we were in the fortunate position that when it came to setting up the next album [X&Y], we didn't have to worry about whether or not we'd get a Saturday Night Live performance or whether we would get on the Jonathan Ross show; all the opportunities were there and it becomes about scheduling, which is an incredible position to be in.
It certainly makes your job a lot easier when you don't have to say to your client, Mmm, sorry, we can't get you on that television show. We were in a great position. I loved it, it was exciting.
---
Did your relationship with the band change and strengthen through those times?
Dave: Without question it did, yes. Our bond grew stronger, absolutely. We'd kind of grown up together and that was part of it.
---
How did the reconciliation and reintegration actually come about?
Phil: Chris and I just started naturally hanging out again once I was back in North London. After a couple of walks in the park, Chris said, C'mon Phil, we've got to get you back in the band, how shall we do it? And like I say, Dave was just fantastic about it.
---
How would you define your new role, either in terms of a job title or a job description?
Phil: Well the band encourage me to say that I'm the Creative Director, which I fucking hate. It makes me sound like I run a ballet company or a marketing agency.
I don't know… in the album liner notes they always list me as a band member, which is very sweet.
"the band encourage me to say that I'm the Creative Director, which I fucking hate. It makes me sound like I run a ballet company or a marketing agency."
I am in the studio with them all day every day, but then I don't play any instruments, so… yeah, it's hard to explain why or indeed if I'm of any use whatsoever!
I think over the years I've learned to be useful: I've learned how to design a live show; I've learned to make videos; I've learned how to A&R. I just sort of fill in the gaps.
---
How much of your role includes what most people would call 'management'?
Phil: [Pause] Um, Dave is always the grown up in the room, he's the real manager. I'm involved, but if it's proper grown up management you want, you need to talk to Dave Holmes.
Dave: Phil's really like an artist, he's a very creative individual. I see Phil as another member of Coldplay, I really do; I manage a five piece band.
---
How did Parlophone's ownership changes affect you and the band?
Dave: We just rolled with it, because our core team at Parlophone remained constant. So whatever was happening around them/us, corporately, it didn't really affect us. The team was pretty much the same across every album, up until recently.
---
And who are the key members of that team?
Dave: Certainly in the early days, Tony Wadsworth, Keith Wozencroft, Mandy Plumb, Kevin McCabe, Murray Chalmers, Kevin Brown and Miles Leonard. And Mark DiDia at Capitol Records was an early champion.
Mark DiDia is the reason Coldplay were made a priority at Capitol Records in America, without question. He single-handedly championed the band in that building and we owe him a huge debt of gratitude.
---
Presumably the deal with Parlophone/Warner has been re-negotiated several times, where is it up to now?
Dave: Oh, we still have a couple more [laughs]; we'll be with them a little while yet. We love working with them, they're a great label.
Max [Lousada] has been an absolute pleasure to work with, and Miles, plus of course Julie Greenwald and Craig Kallman in America, we're really blessed.
We finally have a great group of people who have been in place for a long time. We went through a lot of revolving door regimes so it feels great to be somewhere there's stability.
---
Coldplay have been famous hold-outs from streaming in the past; what is the view now?
Dave: I think it's a great thing in a lot of ways; it's where music was ultimately headed once it was digitised. Artists get paid every time someone plays their music; who would have thought that 20 years ago?
---
What is your view on windowing now?
Dave: At this point we wouldn't do any windowing or holding back. We did over the years because streaming was still in its infancy. We've moved with the times as streaming has grown with the times.
Now that it has such a large market share, you have to go with that and treat it the way it deserves to be treated.
In the early days we held off because Spotify 10 years ago isn't what Spotify is today.
---
Would you hold it back from non-paying subscribers for a certain amount of time though?
Dave: I don't think so, no, not at this point.
---
What about exclusives? If one of the services came to you waving a big cheque would you be tempted?
Dave: No, again, not at this stage, it would be available for everyone at the same time.
---
How do you reflect on the recent A Head Full of Dreams tour?
Phil: We loved it, we love being out on the road and we love playing stadiums. Chris has got such boundless energy and is so devoted to putting on a great show every night. You'll never hear a syllable of grumbling from him, he's so grateful to be able to do this and feels a great sense of responsibility to give people a joyful experience – Guy, Will and Jonny are the same. The mood was consistently great throughout the tour.
Dave: It was a lot to manage, but it was a great tour. There were times when we tested our crew's patience, I'm sure, but they're the best crew in the world and they always deliver for us. It feels great to be finished, but also sad because we were all having such a great time. Mainly I'm so proud of the band to have achieved what they did.
---
What's next in terms of Coldplay activity?
Dave: We'll be taking a moment to catch our breath. We won't be touring again until 2021 at the earliest. We need to take a break and come back with something really special.
---
What have been your proudest achievements?
Dave: There have been so many it's hard to pick one. But, you know what, third biggest tour in history? That's amazing. I'm so happy for my guys about that.
Phil: It's going to sound trite, but it's the simple fact that we're better friends now than we were 20 years ago.
---
Finally, what would your advice be for young managers today?
Dave: Believe in your artist and the rest should come naturally. I know that doesn't sound very wise, but it's so fundamental. If there's one thing that drove me, it was my belief in that band, from day one to now. If you believe in an artist, you will do anything for them, you'll do whatever it takes.
"success in music is based on feelings and passion, it's not necessarily a very cerebral industry."
Phil: I agree, and also hold on to the fact if your artist has that same belief in you, that's qualification enough to take them to the highest heights. At the beginning, you find out that the music industry is filled with ever-changing jargon, and to a certain extent, absolutely everyone is blowing hot air and winging it.
There's a simple reason for that: success in music is based on feelings and passion, it's not necessarily a very cerebral industry. Remember that, and know that if your artist believes in you and you believe in them it'll probably be okay.
[Pictured, main:  Will, Dave, Guy, Jonny, Chris, Phil]
---

Centtrip Music already works with many of the world's largest artists and is recognised as a leading provider of FX support and banking solutions to the music industry. The Centtrip Music account specialises in providing transparent foreign exchange (FX) rates, payments and expense management to global artists, managers, labels, promoters, collection societies and music industry accountants. It comes with a Centtrip-prepaid Mastercard which holds 14 currencies simultaneously and is accepted worldwide.Music Business Worldwide