MBW's World Leaders is a regular series in which we turn the spotlight toward some of the most influential industry figures overseeing key international markets. In this feature, we speak to Alfonso Perez-Soto, President, Emerging Markets at Warner Recorded Music, about Eastern Europe, which is part of his remit. World Leaders is supported by PPL.
---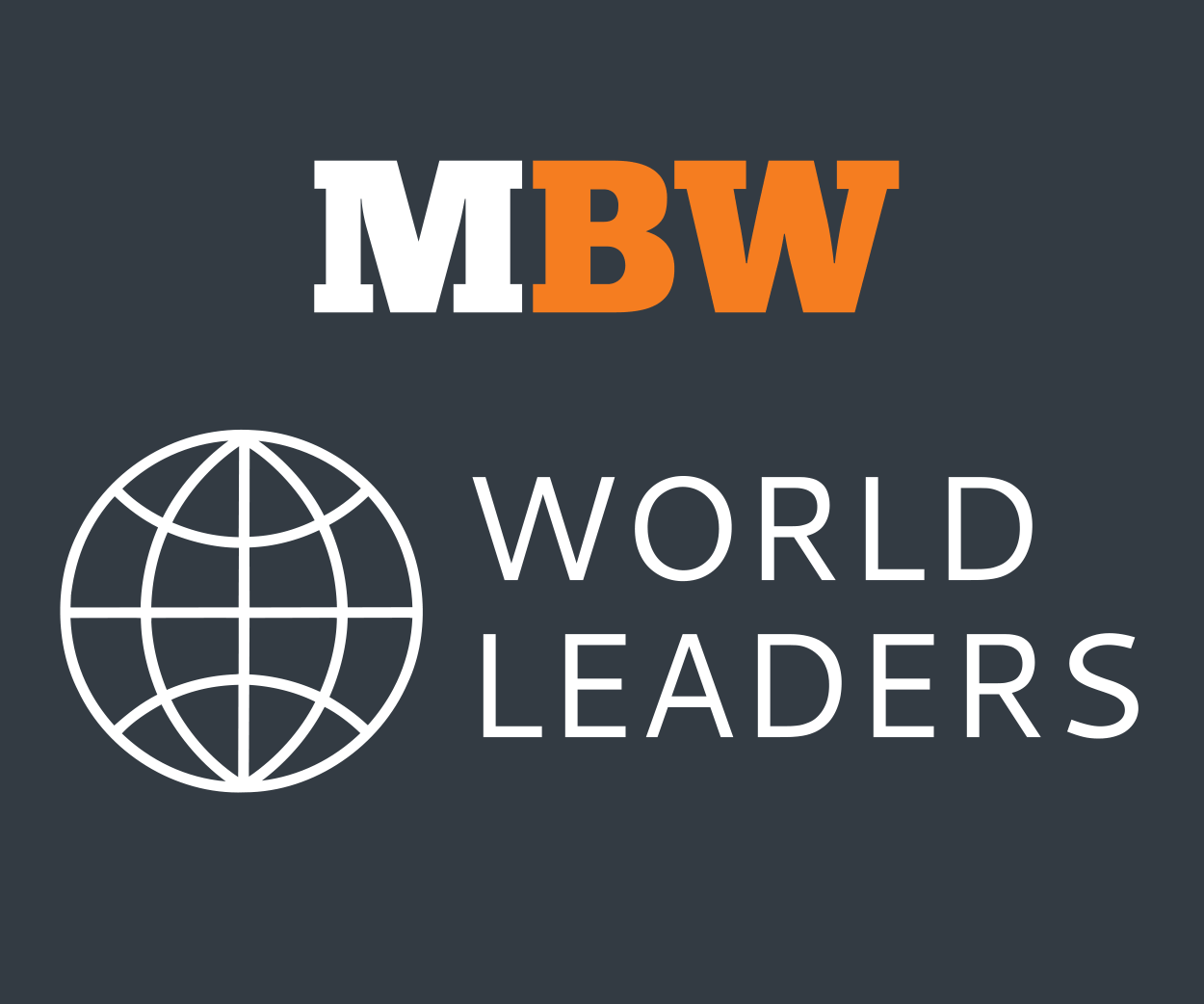 With a combined population of some 160 million people and some of the fastest internet speeds on the continent, Eastern Europe is a buoyant emerging market for the global music industry.
In spite of subdued economic forecasts for much of Europe over the coming 12 months, due to inflation and an energy crisis fueled by conflict in Ukraine, key Eastern European territories such as Poland and Romania have seen YoY GDP growth of 4% and 5.8% in 2022, respectively.
Warner Music Group has been making strides in Eastern Europe in recent years, having struck deals in the likes of Poland, Slovakia, Serbia and  other Eastern European countries.
That mission has been headed by Alfonso Perez-Soto, President of Emerging Markets for Warner Recorded Music since 2021, who has Eastern Europe as part of his remit, alongside Sub-Saharan Africa, the Middle East and North Africa, India and South Asia and the Eastern Mediterranean. 
These markets are home to 3.2 billion people, some 40% of the world's population. Commenting on Eastern Europe specifically, Perez Soto says the region shouldn't be overlooked by the global music industry.
"There is talent everywhere," he says. "But we have to make the effort to break that talent. That's part of what we're doing in Eastern Europe. Countries such as Croatia, Romania or Slovakia may have small populations, but artists from such markets can have a chance of global success."
Perez-Soto has also been beefing up his team in Eastern Europe. 
Adrian Ciepichał was appointed as the new Managing Director of Warner Music Poland last year, overseeing the largest single market in the region, while veteran Warner Music Czech Republic boss Vladimir Kočandrle expanded his remit in 2019 with the acquisition of Forza Music. 
In Poland, one the largest markets in the region, Warner Music has invested in Big Idea, the country's most important hip-hop promoter, and Step Records, its largest hip-hop label. 
As a result, WMG co-hosted the Big Idea-promoted Clout Festival in Poland in July, which featured performances from Jack Harlow and local acts such as PlanBe, Sir Mich, Smolasty, White Widow, 2sty, Milu and Oliwka Brazil.  
Alfonso Perez-Soto says: "These deals have enabled us to diversify the services we offer to artists, from digital releases to merch, live touring to brand partnerships.  That helps us create a compelling artist value proposition and help break talent across the region and beyond."    
In April this year, WMG promoted Izabela Ciszek-Podziemska to the newly created position of General Manager of Warner Music South East Europe – covering Hungary, Bulgaria, Romania and the Western Balkans – to oversee its activities in the region.
Perez-Soto  notes that in South Eastern Europe, "We want to partner with local experts from the region and help them develop a new generation of artists building the opportunity to find an eventual international superstar".
And in our interview below with Perez-Soto, he doubles down on this mission statement: "Hits can come from everywhere", he explains, and points to the likes of Romanian pop star Minelli as a notable global success story.
Minelli, an artist from Romania, has been released by WM Poland/South Eastern Europe for the last two years.
She has generated more than 200 million streams via Warner Music, with her biggest hit so far being Rampampam, which reached the Top 5 on the Global Shazam chart.
Perez-Soto also cites Roxen as a notable case study from Romania. Roxen has been released by WM Poland/South Eastern Europe for the last two years, having generated more than 40 million streams, with her biggest hit so far being UFO, which reached the Top 3 on Poland's airplay chart.
"We can make significant changes and offer substantial support to artists that come from smaller markets," says Perez-Soto.
In Czech Republic, which has a population size of around 10.7 million people, Warner Music and indie label MIKE ROFT Records have seen success with Calin, whose track Hannah Montana has been No.1 for a total of 30 weeks in the market since its release in March. It's streamed over 17.5 million times on Spotify alone.
In Slovakia (population size 5 million), the track topped the charts for 21 weeks. In both cases, according to Warner, it broke the records for longest-running No.1. WM Czech Republic is also currently seeing success with hard rock act Kabát, who've had the No.1 album in the marekt for the last two weeks with EL PRESIDENTO.
"Czech Republic and Slovakia have been always very solid countries in terms of talent, growth and performance," explains Perez-Soto. "If a performer is from a country with a population of five million, we can still  provide them with full support and the same artist value proposition that we offer to talent from larger markets."
Here, Perez-Soto outlines Warner Music Group's strategy in Eastern Europe and his predictions for the market in years to come…
---
WHY WOULD EASTERN EUROPE BE OVERLOOKED BY THE GLOBAL MUSIC INDUSTRY AND WHAT IS WARNER'S STRATEGY THERE?
Eastern Europe is made up of several countries with many different languages spoken.  So a hit in Poland literally doesn't translate into a hit in Serbia. That's why some people don't take a holistic view of the region. 
But if you look, there are some regional trends.  For example, domestic hip-hop and urban music is hugely popular across the region and we're putting in a phenomenal effort to support the genre. The modus operandi of the genre it is pretty similar in each country, so developing a strategy like the one we have put in place for Poland should work in other territories. 
Eastern Europe is also a key global market for consumption of hip-hop and urban music and there is huge potential for building local acts in this genre. It was in Romania that the artistic community first understood this potential, but artists in other markets are following up closely.
You PARTNERED WITH GLOBAL RECORDS IN ROMANIA IN 2020 – WHAT MADE THEM AN ATTRACTIVE PARTNER IN THE MARKET AND WHAT WAS THE STRATEGY THERE?
The deal with Global Records enabled us to step up our presence in the burgeoning Romanian market, while respecting our partner's local knowledge and experience. 
We're working with Global to raise standards of local production, and investing together in the local A&R community, so that they can better support the incredible talent you see in Romania.  
We've started to see Romanian artists make waves internationally, but this process is only just beginning.  Romania is also becoming an early adopter market for international music in key genres such as dance. 
And we've just replicated the Global model in Serbia, Croatia, Bulgaria, Hungary and Slovenia with our partners at Mascom Records, Magneoton, Dancing Bears, Nika and Orpheus. 
---
WHAT DO YOU LOOK FOR IN THE COMPANIES THAT YOU PARTNER WITH? 
Our local partners have incredible creative abilities and work with amazing artists.  But they often need back-office support, international leverage and help in formulating long-term artist strategies. 
We've seen too many cases of artists locked into exclusive distribution deals that weaken their ability to build their careers internationally.  Distribution is a part of the services that can be offered to artists, but  we're also providing a compelling upstreaming proposition that'll unlock opportunities for the next generation of creative talent.  If you don't have both propositions for an artist, their progression could be slowed down and eventually stopped. 
A distribution deal obviously gets you access to supply chains and retail services and that's great for many artists.  But other up and coming talent needs more support and investment in terms of marketing and promo, as well as access to international producers and songwriters, if they're to cut through on a global scale. 
So we are trying to solve that problem and we're doing it in the best interest of the local artists, while also maintaining the culture that we have at Warner Music, which is, that hits can come from everywhere.
---
WHAT ARE THE BIGGEST OBSTACLES TO ACHIEVING GROWTH IN EASTERN EUROPE?
Within the industry, the traditional drag on growth has been the relatively slow uptake of paid streaming, partly because of the legacy of high rates of piracy within the region. 
More broadly, the continued political and economic of the horrific war in Ukraine overshadows the whole of Europe.  But we think that's no reason not to invest in these countries, most of which are members of both NATO and the European Union.  
---
YOU MENTIONED HIP HOP, AND YOU MENTIONED EDM DOING PARTICULARLY WELL IN THE REGION. WOULD YOU SAY THAT FOLLOWS PATTERNS GLOBALLY WITH THOSE TWO GENRES,  FOR EXAMPLE, IN GERMANY AND FRANCE, WHERE WE'RE SEEING SUPERSTAR DOMESTIC HIP HOP ARTISTS?
We're seeing strongly domestic hip-hop and urban music scenes, in common with Western European markets such as France, Germany and Italy.  This is because the use of language and the need for authenticity are so integral to the genre.  But we are seeing cross-cultural collaborations.  For example, it was great to welcome Jack Harlow to Warsaw to participate in a music festival we ran with Big Idea, and I know he enjoyed connecting with local artists there.  
Dance music is a much more international genre, and we've seen Romanian artists such as Minelli and Roxen have global hits.  I think as we step-up production levels in Romania and invest more in local A&R you'll see an increasing amount of music in the global dance charts come from the country.  And platforms such as TikTok are helping artists from the region blow up. 
There are also some local genres, such as 'Manele' in Romania that has a strong presence in national charts.
---
WE SPOKE ABOUT OBSTACLES TO GROWTH LIKE INFLATION AND THERE ARE ALSO WIDER ECONOMIC FACTORS THAT WE'RE AWARE OF LIKE AD SPEND SLOWING GLOBALLY. ARE THESE FACTORS A CONCERN FOR YOU IN EASTERN EUROPE?
The long-term future for the industry in Eastern Europe is bright.  Digital music subscription levels are picking up, underlying economic growth remains strong and most importantly there's a wealth of local talent that's enthusing fans. 
The region isn't all moving at the same pace, and some countries are notably wealthier than others, but they're all travelling in the same direction. 
We think Warner Music can accelerate the industry growth those markets are enjoying and help many more artists from Eastern Europe take their rightful place on the global stage. 
---

World Leaders is supported by PPL, a leading international neighbouring rights collector, with best-in-class operations that help performers and recording rightsholders around the world maximise their royalties. Founded in 1934, PPL collects money from across Africa, Asia, Australia, Europe, and North and South America. It has collected over £500 million internationally for its members since 2006.Music Business Worldwide