Shazam is a music identification and analytics platform owned by Apple Inc.
Shazam was launched in the UK in 2000 by Shazam Entertainment Ltd, a company established in 2000 and co-founded by Chris Barton, Philip Inghelbrecht, Avery Wang, and Dhiraj Mukherjee.
In November 2020, Shazam announced that it had surpassed 200 million monthly active users worldwide.
Prior to the news of the app surpassing 200 million MAUs, the most up-to-date Shazam user figures arrived in 2019, when the UK-born firm posted its financial results through Companies House in the UK for the year ended December 31, 2018.
At the time, the company revealed that it had 478m active annual users in 2018, up 78m from 400m the previous year.
---
Shazam finances and acquisition by Apple
Apple acquired Shazam for around $400 million in 2018, after an EC investigation into potential anti-competitive effects cleared the takeover in September that year.
Shazam Entertainment Ltd's final set of published accounts with UK Companies House, for the year to end of 2018, show that the company generated GBP £31.42 million in the 12 months.
That was down on the £40.84 million Shazam generated in the calendar year of 2017.
---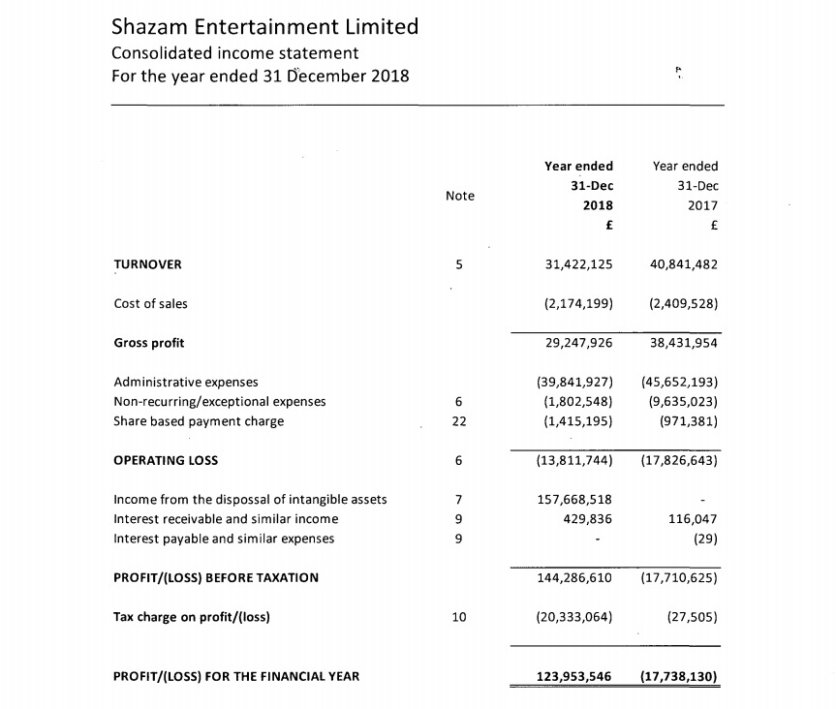 ---
Shazam's operating loss narrowed in 2018, down to £13.81 million from £17.82 million in the prior year.
Thanks to a £157 million bump from the disposal of assets, Shazam turned a net profit in 2018 of £123.95 million, up from a £17.74 million net loss in 2017.Music Business Worldwide