MBW's World's Greatest Songwriters series celebrates the composers behind the globe's biggest hits. This month we talk to Josh Jenkins, the SESAC Nashville Music Awards Songwriter of the Year, with credits on Walker Hayes' Fancy Like and Jordan Davis' Buy Dirt. World's Greatest Songwriters is supported by AMRA – the global digital music collection society which strives to maximize value for songwriters and publishers in the digital age.
---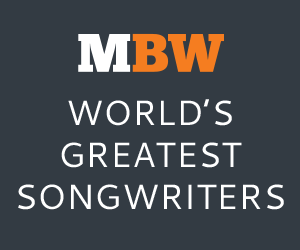 Songwriting runs in the Jenkins family.
Josh Jenkins may be the current toast of Nashville – having picked up the 2022 Song of the Year and Songwriter of the Year awards at the SESAC Awards – but he and his brother Matt (also an acclaimed Nashville hitmaker) started young.
Their father was an amateur songwriter and, when the boys started to show an interest in playing music as they grew up in Texas, he would sit them down with a yellow legal pad and encourage them to write their own songs.
"His philosophy was always, 'It's great to cover people's songs, but ultimately you have to find your own voice, find what you want to say and hone that craft'," says Jenkins. "That was instilled in us."
And Mr. Jenkins Snr's advice has certainly been paying off lately. The brothers may have initially gone their separate ways – Matt heading for country music capital Nashville while Josh pursued his rock star dream as the lead singer of successful touring band Green River Ordnance. But, after 15 years of "not knowing where the road was going", Josh decided to make a few changes in the 2010s and his brother suggested he too move to Nashville.
Once immersed in Music City's scene, Josh signed a publishing deal with SMACKSongs and began writing for others alongside his work with the band, gaining cuts with Randy Houser and Dustin Lynch and building long-term songwriting relationships with artists including Walker Hayes and Jordan Davis.
In the last couple of years, those relationships have produced some spectacular results. In 2021, Davis released Buy Dirt, an emotive, authentic hymn to faith and family, co-written with the Jenkins brothers and Davis' own brother Jacob. It became a Country No.1 and was nominated for the CMA Song of the Year.
Josh Jenkins followed that with Fancy Like, a good-time Friday night country anthem by Walker Hayes, dedicated to the American restaurant chain Applebee's, and co-written with Hayes, Cameron Bartolini and Shane Stevens. That song became a TikTok sensation, a Country No.1 and a Top 3 Hot 100 hit.
That he should find such enormous success with two completely distinctive songs has encouraged Jenkins that his slowburn, laidback approach to songwriting – a world away from the frantic world of modern hitmaking – is the right path.
"I don't know how any of this happened," he grins. "You just keep your head down, hopefully do pretty good work and you get lucky and blessed all at the same time."
Jenkins has a lot more of that good work coming up – he continues to collaborate with Walker and David, as well as a host of new artists. He also has his own solo material, and would like – take note, music industry beyond Nashville – to move into working with pop/rock singer-songwriters such as James Bay, David Gray or John Mayer as well as country stars. And then there's his ever-expanding family – a recent arrival means he now has four kids under the age of eight ("New songs and new babies – wild times, my man!").
Whether another addition to the Jenkins' songwriting dynasty lies within that brood remains to be seen. But it's time for Josh Jenkins to briefly duck out of paternal duties and talk to MBW about songs, success and the importance of Oreo shakes…
---
DID YOU DO ANYTHING DIFFERENTLY BEFORE LAST YEAR'S DUAL MEGAHIT BREAKTHROUGH?
Not really. I heard somebody say this and it's so true: you have to position yourself to get lucky. Songwriting is equal parts craft and just getting the 10,000 hours in.
When I first moved here, I thought I was a pretty good songwriter and then I listened back to those songs and they weren't very good. What Nashville will teach you is the discipline of showing up every day and writing, just creating songs, getting better and learning how to mine your heart to find ideas.
At the same time, you serendipitously meet people that become your crew. You write a bunch of songs, one of those ends up working, the dominos fall and it's a beautiful thing. But songwriting is not an A-to-B business, it's not like 'If you do this thing, this happens'. You have to follow your creative force, knowing that the more you do that, the more likely one of the things you're a part of will find the light of day.
It may be a big song or it may be a small win but, whatever happens, eventually these songs will find their way. That's my story: staying with it, meeting Jordan and Walker, then them having their moment – and I was fortunate enough to be a part of it.
---
IS THERE ANY GALLAGHER BROTHERS-STYLE SIBLING RIVALRY WITH YOUR BROTHER?
[Laughs] It's funny – people ask that and there really isn't. Maybe it was pride or ego, but we didn't write together for a lot of our life. He was doing his thing, I was doing my thing and we found success outside of working together.
But then moving to this town and being close to projects – halfway through my time here, we started collaborating more and finding our creative unity. Some of my best moments as a writer have been shared with my brother, who is also my best friend. It's beautiful – and that youthful competition is gone; we're older now and there's more love.
---
DOES YOUR EXPERIENCE AS AN ARTIST HELP YOU WHEN YOU'RE WRITING WITH ARTISTS?
I think so. Artists live in a bubble and it's a good thing, but it's also sometimes tough to find your own voice.
The best thing you can be as an artist is brave and courageous enough to tell what's unique to you, what matters to you, what your story is. And not to operate out of fear.
"The best art is unapologetic, honest, sometimes offensive – it feels unique, like God breathed."
If you need to [write something] to get on radio, inevitably, fear can creep in. So it's our responsibility as writers to help their vision come to life and part of that is helping them to be brave. The best art is unapologetic, honest, sometimes offensive – it feels unique, like God breathed.
Artists have a different set of tools and colours that they work from and you get to facilitate that. When I write with Walker [Hayes], he can say things completely differently to how I'd say them.
---
IS SONGWRITING IN NASHVILLE DIFFERENT TO OTHER PLACES?
Well, the creative boundary can work both ways. I know people that are Hall of Fame songwriters that have written incredible songs and they will work on a song for a month. And I know people that have written a ton of hits that write a song a day.
As a creator, you have to figure out when and how you are at your best. I'm at my best if there's a longer creative process, when it's not a one-off, a 'Let's write a hit today or never write again' kind of thing. I work better setting my seed in the dirt and thinking about what we want to say and how to say it.
I want to live in a slow, peaceful, creative space. You know, songs live forever. They'll outlive us and they're like gifts from heaven. I want to live in a space where we view our time not with a frantic energy to crank out a ton of things, but with the space to take a breath, let an idea be born and take your time to develop something.
---
THAT'S NOT REALLY WHERE THE MODERN SONGWRITING INDUSTRY IS HEADING THOUGH, IS IT?
No, but you've got to separate yourself from it. We have an obligation as creators. We need more things that are inspired and heartfelt.
The objective is not just to have a hit, it's to make people feel less alone, more loved, more alive, more thankful. I'm not against songs being played a ton of times and making money, I just think we're short-changing what a song is and the potential of what a song can do.
---
FANCY LIKE AND BUY DIRT ARE VERY DIFFERENT SONGS TO HAVE COME FROM THE SAME WRITER…
Oh yeah, they're polar opposites.
Walker is this eccentric, wild man and the day we wrote Fancy Like, he wanted to write a fun song. It was true to him and none of us knew that song was going to happen. There's no big machine involved, the label is not a huge label, Walker is 40-something with six kids so he wasn't your typical superstar about to have a big hit.
But the song caught fire with people, they wanted to do the dance with their daughters. People attached it to their lives and had a lot of fun with it. We didn't write it thinking there would be a TikTok dance!
---
---
And Buy Dirt is the opposite; it's a very meaningful life song that I wrote with my bro and Jacob and Jordan, two of our best friends. We were sitting around drinking coffee, talking about God and life and what matters and how hard it is to be a good husband and a good dad.
We were wrestling with the journey of life and Buy Dirt was born in that environment. It felt like a song that was true to us and something we wanted to be. And that's the fun part of being a writer – you enter a room and you have a different set of colours you can paint with each day, with each artist. I find a lot of joy in the difference.
---
WHAT DID IT FEEL LIKE TO BE IN THE MIDDLE OF THE FANCY LIKE PHENOMENON?
It doesn't feel real.
You can think about success but you don't ever think it's going to happen on that scale. We all enjoyed the song but I don't know if we knew it was going to work. I never heard a song about Applebee's and Oreo shakes on the radio, so it was like, 'Man, this is kind of out there…' No one left thinking we just wrote a massive song.
Then the TikTok dance happened and it was like lighting a fuse we couldn't keep up with. Throughout the whole journey, I would text Walker's manager and say, '<<What is happening?' It honestly felt like an out-of-body experience.
---
AND ON THE FLIPSIDE, BUY DIRT IS ONE OF THOSE SONGS THAT WILL SOUNDTRACK THE BIG MOMENTS IN PEOPLE'S LIVES…
Certain songs you can't take credit for, they're just gifts from God.
We could have messed that song up in so many ways, so for it to even be considered in the Song of the Year category on multiple awards shows and then to win it… It's bigger than all of us.
Those are the songs you dream of writing. I don't mean this negatively, but you just don't know if you're ever going to top it. And there's some beauty in not having to.
---
WHAT DOES HAVING TWO SUCH BIG HITS DO TO YOUR CAREER?
You get a lot of people that trust you more. You get into some rooms you didn't get into before, and some opportunities that you didn't get before. But I try to steer away from the popularity thing because it can be detrimental to your creative space.
"If you just operate out of a place where you want to have more hits so people like you or you can maintain a reputation, that's detrimental to your creativity."
Hopefully, what I bring to a room is a place where artists feel safe, encouraged, loved and championed. I know it sounds cheesy, but it's a place that gives me a lot of inspiration. And if you're inspired, you're going to do work that finds its way.
If you just operate out of a place where you want to have more hits so people like you or you can maintain a reputation, that's detrimental to your creativity.
---
YOUR PUBLISHERS AT SMACKSONGS, SHANE McANALLY AND JOSH OSBORNE, ARE GRAMMY-WINNING SONGWRITERS THEMSELVES. HOW INTIMIDATING IS IT PLAYING NEW SONGS TO THEM?
If you're a basketball player and you play with Michael Jordan, you're going to work harder. The bar is higher.
Being around the environment that they and Robin [Palmer, SMACKSongs Chief Creative Officer] have created makes you better, not in a fearful way, in an encouraging way – you know how good these songs have to be and you work at your craft to develop your voice.
---
WHAT'S YOUR TAKE ON THE TREND FOR SONGWRITERS TO MOVE AWAY FROM TRADITIONAL PUBLISHING DEALS AND SELL THEIR CATALOGS?
It's awesome that songwriters have found a way to really value their songs in the long term. And it's cool to see buddies of mine really set their families up.
A lot of the time, writers aren't the first to capitalize on something successful, so it's fun to see songwriters getting their due. What we do is not meaningless, it is valuable. So I'm not against it. But there's something about holding on to ownership of things you've been a part of that I respect as well.
I've been in conversations with people about it, but I don't know what that looks like. My thing is, if someone's going to pay you that amount of money for [your catalog], they think it's worth more.
---
IF YOU COULD CHANGE ONE THING ABOUT TODAY'S MUSIC INDUSTRY, RIGHT HERE AND NOW, WHAT WOULD IT BE AND WHY?
I miss bodies of work. It's like when you go to a nice restaurant; you sit down, the lights are low, you have a nice glass of wine or whiskey with a steak. You're getting to experience something wholly.
But, in music, the commercial engine has disrupted this experience. It should be about getting to know an artist and a record, and letting that record affect your life. I don't know how we change that or how we go back, but we need more artists that create records that people will listen to from top to bottom.
The idea of EPs and singles is fine, but I'm over it. I want an artist to tell me a story through 10 or 12 songs: tell me about your life, make it personal, make me want to cry or laugh. You can tell when something's trying to sell you something. I just want there to be more people taking risks and making records.
---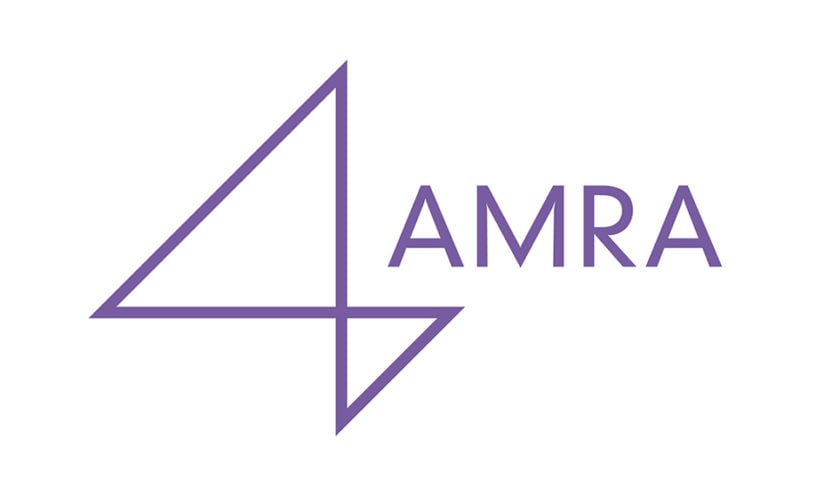 AMRA is the first of its kind — a global digital music collection society, built on technology and trust. AMRA is designed to maximize value for songwriters and publishers in today's digital age, while providing the highest level of transparency and efficiency.Music Business Worldwide