"I think we're seeing the death of the artist. Songs are fully alive [but] I think we're hitting a point in time where it's going to be more and more difficult to have follow-up hits for an artist. I see it happening."
Earlier this month, Out magazine ran a thought-provoking interview with Milk & Honey CEO & founder Lucas Keller, in which he shared the above quote.
Keller knows the business of hits intimately: his company represents songwriters and producers who have created / co-created oodles of smash records for superstars like Demi Lovato, Cardi B, The Chainsmokers, Justin Bieber, Megan Thee Stallion and Dua Lipa.
His words arrived as news that Spotify now sees 60,000 tracks uploaded to its service every day buzzed in the background.
Keller commented: "There are so many songs… [Where] we're going with music is it's going to be increasingly difficult to be an artist, where fans are apathetic to who the artist is. They just love a song that was on a playlist."
The timing of Keller's observation comes at an interesting three-way junction in the history of the music business.
On one road, the value of proven hit songs is rocketing to record highs, driven in part by acquisitive music companies like Hipgnosis Songs Fund, Primary Wave, plus relative newcomers like Irving Azoff's Iconic Artists Group.
Hurtling down the other two roads are, respectively, the recorded music business and Artificial Intelligence technology.
These two are potentially on a collision course that should – if you join the dots – already be ringing alarm bells in record company A&R departments.
A couple of weeks ago, MBW reported that Big Hit Entertainment, the company behind K-Pop megastars BTS, had invested 4 billion KRW (approximately $3.6m) into Korea-based Artificial Intelligence company Supertone – which claims that its AI tech can create "a hyper-realistic and expressive voice [not] distinguishable from real humans".
Supertone additionally claims that its Singing Voice Synthesis (SVS) technology can learn songs in a specific style and then mimic what it's learned, even over new compositions.
AI-performed music is nothing new: At the start of 2020, US-based digital agency Space150 modelled Travis Scott's sonic and vocal style via Artificial Intelligence, with the experiment producing in an original AI-composed track with wild results.
"if BTS uses our technology when making games or audiobooks or dubbing an animation, for instance, they wouldn't necessarily have to record [their vocals] in person."

Choi Hee-doo, Supertone
But Supertone is set to take things one step further.  The company recently made headlines for using its SVS technology to "resurrect" the singing voice of South Korean folk superstar Kim Kwang-seok, with the resultant cloned voice debuted on Korean television show Competition of the Century: AI vs Human.
The company's Chief Operating Officer, Choi Hee-doo, told CNN in January of another hypothetical use for SVS.
"BTS is really busy these days, and it'd be unfortunate if they can't participate in content due to lack of time," Choi Hee-doo explained (a month prior to Big Hit's investment), adding: "So, if BTS uses our technology when making games or audiobooks or dubbing an animation, for instance, they wouldn't necessarily have to record [their vocals] in person."
---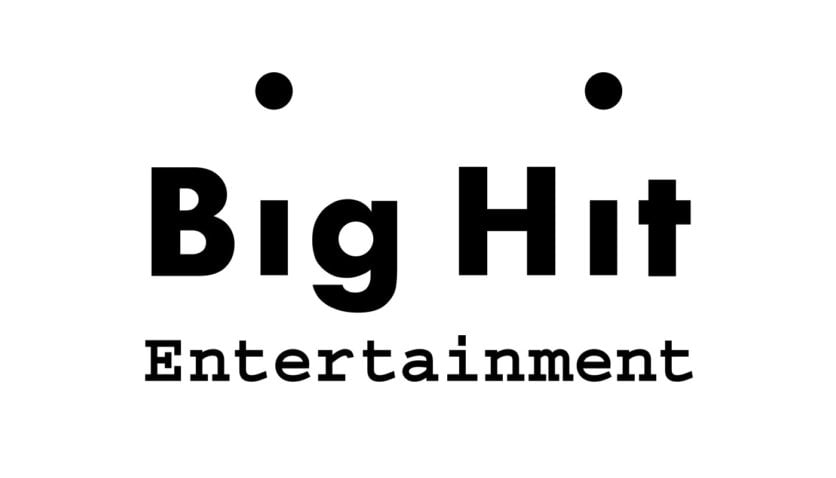 Big Hit Entertainment certainly has a lot riding on the longevity of BTS's success.
When the Korean company IPO'd last year, some pointed out that Big Hit's reliance on the BTS brand made it a risky bet for investors. (Indeed, we know that nearly 90% of Big Hit's revenues in the first half of 2020 were BTS-related.)
In theory, Supertone's SVS technology could be used to learn every song in the BTS catalog, and then replicate the vocal styling of each member of the band for future recordings.
When you consider that the average age of BTS's members is now 26 – and that each of the them will likely enter government-mandated military service when they turn 30 – it's only sensible that Big Hit would now buy into tools that can help maintain BTS's popularity… even when the band themselves are unavailable.
Big Hit already has a business line – dubbed "Artist Indirect-Involvement" – that sees it use the name and likeness of BTS for advertising and branding exercises without requiring the band's active participation.
Could this ever extend to their speaking – and singing – voices?
---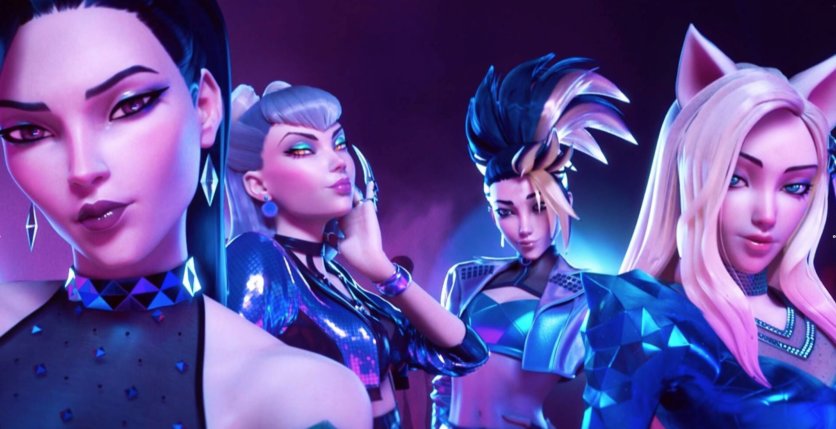 ---
Yet even if such an experiment blew up in the face of Big Hit, it wouldn't mean the end of the rise of virtual artists.
League of Legends' fictional K-pop band K/DA, currently has over 440,000 followers on Twitter, over 500,000 on Instagram, and their tracks have been streamed hundreds of millions of times on Spotify alone.
The band's video for POP/STARS (ft. Madison Beer, (G)I-DLE, Jaira Burns) has been viewed over 420m times on YouTube.
If Lucas Keller is right, and the avalanche of new music hitting Spotify – combined with 'playlist culture' – is making young people care increasingly more about the song than the performer, examples like K/DA raise difficult questions over the need of real-life artists to record hit music.
---
---
Speaking to MBW last summer, Roy LaManna, CEO of digital distribution and services company Vydia – which has worked with Kanye West, Akon, Post Malone and Lil Pump – commented on this very topic.
His words gave reason for pause at the time; post-Big Hit's investment into Supertone, they seem positively prophetic.
LaManna noted that Fortnite maker Epic Games – and its 40% owner, Tencent – had recently acquired 3Lateral, which Epic calls ""the leading developer of digital humans technology".
"Think about it: the virtual likeness of an artist; it doesn't get old, it doesn't get angry, it doesn't argue with you."

Roy LaManna, Vydia
LaManna pointed out such tech can "scan artists, and put those artists into [virtual environments], as well as actually creating content without human artists' involvement at a very low cost".
"That's a scary idea," he continued, "but the reason it's even feasible is because a big problem in the music business right now is understanding the difference between the artist and the song."
Added LaManna: "Think about it: the virtual likeness of an artist; it doesn't get old, it doesn't get angry, it doesn't argue with you.
"You look at Scooter Braun and Taylor Swift bringing that [personal fallout] to the surface; if Taylor wasn't doing that, no-one would know about that situation and no-one would care.
"So what if Taylor wasn't an artist, but an avatar? Basically a corporately-owned video game character?"
---
In a dystopia with no need for real-life artists, the human pop music industry will naturally see its commercial impetus tip away from performers, and towards songwriting and production.
One could argue it's already headed that way.
Commenting on this notion, Hipgnosis Songs Fund founder Merck Mercuriadis told MBW in a recent interview that today "songwriters are delivering the most important component to a record company – hits".
As such, he suggested: "If you're running [a major] record company today, having a relationship with songwriters such as Andrew Watt, Stefan Johnson, Benny Blanco, Ali Tamposi, Ryan Tedder or Mark Ronson becomes more important to you than your relationship with any artist on your roster."
---
MBW is by no means seriously suggesting that we're witnessing the start of an industrial artist clone revolution, whereby the machines record all the music, the humans toil over the songs, and the artists lose their jobs.
For one thing, with the live music industry set to explode in 2022, the irreplaceability of human performance looks set to hit us with more moneymaking power than ever before.
And yet, according to a well-researched recent Vice article, we are also seeing the emergence of "a viral popstar factory", where digital hits are churned out with minimal artist development and fan-building effort behind them – as record labels grasp to ride a TikTok trend, any TikTok trend, to the top of the charts.
The music industry has always had one-hit wonders, of course. But this process arguably seems far more flash-in-the-pan than Tin Pan Alley ever was.
Ultimately, it underpins what promises to be the defining conversation of the modern record business: Enduring artist development vs. one-song success.
The blockbuster record industry's increasing tendency (and temptation) to plough investment into the latter for immediate rewards should be treated with caution.
That's especially true for labels who never wish to see the day when a very human audience turns around and tells them: "Just give us a hit song. We literally don't care who – or what – sings it."Music Business Worldwide