MBW's World's Greatest Producers series sees us interview – and celebrate – some of the greatest talents working in studios across the decades. The latest instalment features Steve Lillywhite, a British producer who built the platform for U2's global success and helped shape and break the Dave Mathews Band. World's Greatest Producers is sponsored by  Hipgnosis Songs Fund.
---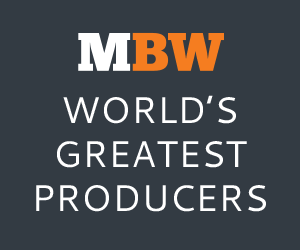 U2 produced by Martin Hannett. It sounds like a go-to descriptor for a Pitchfork reviewer unsure of how enthusiastic to be about a new alt-rock outfit with an admirably angular attitude, but nascent hints of stadium-friendly choruses.
In another universe, however, it would simply be what happened. And many lives and careers (and records) would be very different.
Legendary British producer Steve Lillywhite explains: "When U2 got their deal, I'd just had a couple of hits, and I was second on their list of producers. First was Martin Hannett [Buzzcocks, Joy Division, New Order, Happy Mondays].
"He'd recorded a song with them called 11 O'clock Tick Tock and he was booked in to do the album. And then [Joy Division lead singer] Ian Curtis committed suicide. At which point Martin, given his rather frail way of living, decided he didn't want to do it."
So U2 went back to that list, 'settled' for Lillywhite and they went on to make Boy, October and War (1980, 1981, 1983) together. The third in the trilogy was the first to hit No. 1 in the UK and crack the top 20 in the US.
At that point, Lillywhite's view was that his job was done. "We'd achieved what we set out to achieve; we'd had a hit." And, indeed, he had no involvement in album number four, The Unforgettable Fire, produced by Brian Eno and Daniel Lanois.
But, when it came to 1987's game-changing The Joshua Tree, Lillywhite was brought back into the fold. Speciality: urgency and choruses.
"They were 18 months in and it was [manager] Paul McGuinness who said, 'You know guys, you're quite a big band now and we have a lot of people on salary. We need to get out on the road and this record just ain't done ­– will you work with Steve? You made albums in two months with him!'"
As a result, Lillywhite worked as what he called the "finisher" on a run of classic U2 singles –With Or Without You, Where The Streets Have No Name.
"I had that job for a few albums: Joshua Tree, Achtung Baby, All That You Can't Leave Behind. And then when it came to How To Dismantle An Atomic Bomb [2004, No. 1 in the US and UK], they decided to let go of the original producer [Chris Thomas] and they got me in to start it again.
"That was a great experience. That was when I became the sort of boss guy again and I won the Grammy for Producer of the Year, which was, let's face it, pretty fucking good."
Outside of U2, in the mid-nineties, Lillywhite helped shape and break The Dave Matthews Band, producing their first three albums [Under The Table and Dreaming, Crash and Before These Crowded Streets].
Along the way Lillywhite has also worked with Talking Heads, The Rolling Stones, Counting Crows, XTC, The Pogues and Peter Gabriel.
And, of course, with comfortably-cardiganed crooner Val Doonican who – as far as history records – never expressed a preference for Martin Hannett…
---
How did you break into the business?
Having been basically asked to leave school at 16, through a series of great coincidences, I started out as a tape op and tea boy at what was called Phonogram Studios in Marble Arch.
Everyone left at six to go home to Penge. But it was great, and I worked with everyone there, from Val Doonican to Status Quo. I learned a lot.
At weekends, my boss would allow us to go into the studio to do demos with friends, to learn how to engineer. I took this band in called Ultravox, the original version of Ultravox, with John Foxx rather than Midge Ure as the lead singer.
I did their demos and when they got a record deal with Island they wanted me to produce. Of course the label's response was, 'Who's Steve Lillywhite?'. So my very first production credit was that first [eponymously titled] Ultravox album alongside Brian Eno.
---
What was that like, and what did you learn from Eno?
Well, you speak to anyone who works with Brian and they'll tell you, he's not there all the time. He's a wonderful, fantastic visionary, perhaps the most intelligent man I've ever met, but he doesn't like being in the studio constantly.
Whereas I'm a completely obsessive. I don't sit back and say, 'Impress me'; that's not what I do. My job is based around the belief that I need to impress the artist. I'm the uncool guy in the room.
"I've quite often run on a sense of fear, a sense that I'm useless at this job."
But the great thing is, there's not [only] a single way with record production. The thing I do believe you have to have is that sense of wonder about music. If you lose that, I'm not sure you'll ever get that x-factor in your records. I've been very lucky to have that sense of wonder most of my career. I'm maybe running a little bit low on it now [laughs].
---
Have any other traits helped you excel down the years?
I've quite often run on a sense of fear, a sense that I'm useless at this job. That means I've got to really try my best all the time.
And whenever my ego has slightly got the better of me, I've put it in check and realized, 'You know what? I did that drum sound on such-and-such album and absolutely ruined it.'
---
How long can imposter syndrome last, though, through a career that spans several decades, several Platinum albums and several Grammys?
For me, it lasted a good 15-20 years. It wasn't until I went to America and started working with bands like Counting Crows and the Dave Matthews Band, when I suddenly went, hang on, you're doing completely different types of music from your punk rock roots [and they're working out]; there's got to be something here.
---
What were the records that got you onto the industry radar commercially, and made you a more 'bankable' producer?
My first hit was Hong Kong Garden [by Siouxsie and the Banshees [1978, top 10 in the UK], which was a great record, and still sounds cool today. Then I suppose XTC took me up a notch. And then in 1980 the Peter Gabriel album [Peter Gabriel III, 1980, No. 1 in the UK] was the one where people went, Okay, this guy is not just a punk/post-punk producer.
---
---
Peter didn't want cymbals on the album, and I never view something like that as a problem. I've learned that a little limitation in art can be a great thing.
I think this is a main difference between making records now and making records then.
Then, if something sounded like someone else, we dropped it immediately. Now, it's all about referencing, sometimes right at the start of the process: 'It should sound a bit like…'
In our day it was more, 'Does it sound a bit like that other record? Okay, drop it.'
---
What was it like working with U2 and being part of those first steps towards mega-stardom?
To be honest, U2 were not the band you'd put your money on in those days.
There was U2, Echo and the Bunnymen and The Teardrop Explodes. Echo and the Bunnymen had the handsome singer with the great voice; Teardrop Explodes had the Viking acid warrior; U2 had the little guy with a big nose.
"one thing that Bono has more than anyone else I've ever worked with is a dedication and a drive that is just ridiculous."
But, one thing that Bono has more than anyone else I've ever worked with is a dedication and a drive that is just ridiculous. He will push himself further and harder than anyone.
I'm very proud of Boy, it's a good raucous debut rock album.
---
did you see the beginnings of a band that would conquer the world?
No. I mean, I believed in them, but I didn't foresee the stadiums.
---
---
Was it ever awkward between you and people like Brian Eno or Daniel Lanois when you were 'The Finisher', the guy who was trusted to elevate the hit singles?
Not really, certainly not with Brian. He's way above that sort of petty stuff, he just doesn't have that thought process.
Maybe with Danny a little bit, but then again, he doesn't know what a hit single is. He's the earthiest sort of blues guy, right? So my job was to just be that person in the middle who puts it all together.
I always say to Bono, 'Look, I know we've been mates since you were 16, but there must be another reason you keep asking me back.' He said, 'Steve, one word: clarity.'
That blew my head off, because I don't think I've got clarity at all, but for them, it was what I brought, and it worked.
---
Was it the success of War and New Year's Day that made THE NEXT BIG breakthrough for you and took you to the States?
Yeah, although XTC had done pretty well over there. No one knows, though, because those fucking early Virgin contracts were so bad, for producers and artists, we never saw any real money. We built Virgin Airlines instead, I think!
I guess that progression from punk, to new wave, to rock n roll reached a sort of natural conclusion producing The Rolling Stones [Dirty Work, 1985].
I always say though, I produced the worst ever Rolling Stones album. Until the next one.
---
What was that experience like?
Well, it was great. But it was crazy. The magic had become more and more difficult to find. Mick and Keith were not talking to each other. Mick had just done his first solo album, which Mick called 'that fucking disco album'. To Keith that was basically worse than being unfaithful.
After that, I sort of thought, I've done rock now, I've reached the pinnacle of rock. And that was when I started doing a little bit more world music, some quite different stuff, like Talking Heads [Naked, 1988] and The Pogues [If I Should Fall From Grace With God, 1988, including classic Christmas single Fairytale of New York].
But I was also aware that, whilst I'd had success in America, I hadn't broken an American band in America. That was, until the Dave Mathews Band.
---
How did that happen?
I was in London and I remember hearing their demos, but by the time they got to me, the band had pretty much decided on Jerry Harrison from Talking Heads.
But when I heard them, I knew; I just thought, fuck, I've got to produce this band. It was a really visceral feeling, that I was the man for this group.
So I got on a plane and flew to New York to see a gig. Jerry was there and I said, 'No, this is my band, I've got to do this.' And then I just basically steamrollered Dave.
That started me on a wonderful journey with that band, selling millions of albums. I was completely in charge of doing everything on the records. They would just go in and play and I would chop it all together.
---
Not long after that, you jumped the fence and joined the corporate side of things, at Mercury Records. How did that happen and how did you enjoy – or not enjoy – that side of things?
My problem on the corporate side was that I didn't understand the priorities. I was micro-managing, I guess – at a time when I was jointly in charge of a team of 70.
And, to be honest, Razorlight and Darius were not the greatest signings I ever made. It was a pity. I got fired, I worked with U2 again [on How To Dismantle An Atomic Bomb], and then I had another stint as an exec, working for Columbia in New York.
Pro Tools was becoming completely The Thing in production during my corporate years, so that all passed me by. I wasn't even sure what it did. Now, I still don't know how to turn it on, but at least I know what it does.
That period was the start of me coming to terms with the fact that the golden years were over.
But that was perfectly okay. God, when I was 25 years old, a skinny white boy producing punk, the idea of a 35-year-old producer was so old! I'm 66 now, so I don't really feel like I want to produce anymore.
---
---
Bring us up to date: what are you doing now?
My second marriage had fallen apart and I was living in Los Angeles. But I am not a networker, which meant there was pretty much no point to me living in Hollywood. I wasn't really making the most of it.
So when someone invited me to give the keynote speech at a conference in Singapore, that started me off on this quest in Asia. Then a friend told me there's a band in Jakarta, called Noah, who want a Western producer for three songs. They're huge here, absolutely huge.
"and then I got this job AT – and don't laugh – Kentucky Fried Chicken."
I remember sitting down in the sticky heat, everyone's smoking, they're looking at the cover of a CD, studying the sleeve notes, and I went, 'Oh my God, I am living 10 years behind the West here. Maybe I could squeeze out another decade!'
So I decided to stay, which was sort of weird, because I didn't know anyone or anything. I did a little bit of producing and then I got this job at – and don't laugh – Kentucky Fried Chicken.
---
Please explain…
Okay, so Indonesia is a 90% Muslim country, which means 90% of people don't eat pork, there's also not much beef, so chicken rules, and KFC has become, strangely enough, a destination restaurant here.
They've been allowed to change the menu a little bit, and I have to say, it is fucking delicious. It's like KFC was the first time you tried it.
The boss's brother [in Indonesia] decided to sell CDs with the chicken, and this coincided with the closing down of most of the record stores in the country.
So I took over this company, selling CDs with chicken. At the time we were selling about 400,000 CDs a month and we had 10 titles in the shops. And then, before Covid hit, we were up to a million CDs a month.
This has been the thing that has kept my interest in music alive, because I've learned so much about Indonesian music and Indonesian culture.
Bali is part of Indonesia, I'm spending more and more time there, and that's probably where I'm going to lay my hat.
---
What do you see as a producer's most important job?
It's a bit like being the captain of the ship; my job is to steer that ship safely to port – and to help and to help decorate it. I'm not a shipbuilder, but I can steer it and I can make sure it has the best fixtures and fittings.
The Titanic, you see, was a great ship, but it didn't have a good captain. So it's important!
One thing I hate is when an artist says to me, 'Steve, I'll do whatever you want.' I don't know what I want! But, if an artist says, 'Steve, I've got 12 ideas…' I go, 'Okay, we'll use a bit of that one, a bit of this one, forget that one…'
I guess I'm not a seed-planter, but I can help you grow it.
---
How has the role of producer changed during your time in the business?
Nowadays, everyone has a studio, so the mystery of the recording studio has gone and everybody knows more about everything. The upshot of that is that you get songwriting and production teams that are the bands of today. That's not my strength.
And my strength also isn't looking at a computer screen. I wouldn't join the music business today, because I don't want to be a typist.
---
How much of a producer's job do you think is on the on the technical/sonic side of things, and how much is it more to do with the psychiatrist's couch side of things?
[Some] producers who will go in, look at a band, work out who the brains is, where all the ideas come from, and go and become that person's best friend.
When I have my first meeting, I'll look and think, okay, who is the member of the band? Who is feeling a little bit less than, you know? And I will bolster the weak link. I'll make sure that person leaves the meeting feeling like a big part of what we're about to do.
The worst thing a producer ever said is, 'I had to fire the drummer.' Who the fuck are you to fire the drummer? Maybe the drummer was doing something in that band that you didn't even pick up on. If that was the case with me, I wouldn't do the record. I would certainly never take pride in saying something like that.
---
What's been your most enjoyable production job?
Honestly, I've enjoyed them all, so I suppose I should go for the one with the biggest check, right? [laughs]
No, there have been different experiences. I could say the U2 albums, because we came out victorious, but I remember finishing them and feeling so fucking depressed, so down and tired.
I had great moments with Dave Matthews, summers in Woodstock… there are loads of them, honestly.
---
What have been your toughest jobs?
Like I say, U2 albums have always been tough. Even on the first album, Bono wouldn't have a second verse [ready], because he'd been scamming it. And then from October onwards it was always a game of catch-up, because he wouldn't even have a first verse; he never had anything written. U2 albums were like pulling teeth a lot of the time.
The Rolling Stones was tough because my job was 50% Henry Kissinger. Mick would say, 'You go and tell him this, tell him that.' Off I'd go. And then Keith would be, 'Well you fucking tell him….' etc.
Mick only worked during the day; Keith only worked at night. I worked both.
---
---
But, actually, to even think that working with the Stones was anything but a privilege and a joy is ridiculous. This is a vocation for me. And the difference between a job and a vocation, is that you're allowed to complain about a job. With a vocation, if you complain, you've lost the sense of wonder that makes it a vocation in the first place.
When I started, as a tape op, I used to see these producers who didn't have that sense of wonder, and I would look at them and think, I'm never going to be like that. And I've certainly tried not to be.
---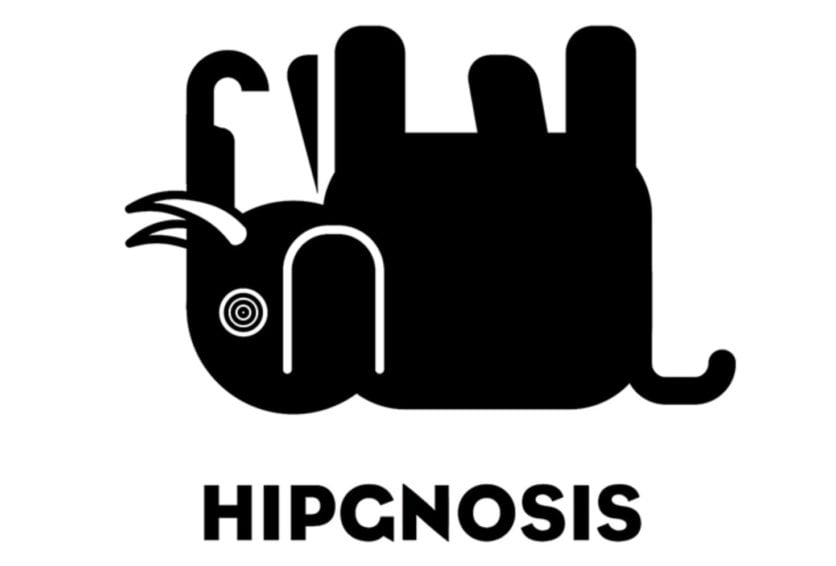 MBW's World's Greatest Producers series is supported by Hipgnosis Songs Fund. Traded on the London Stock Exchange, Hipgnosis was established to maximise the value of music… while also proving that value to institutional investors. Music Business Worldwide