Spotify's Global Head of Advertising, Brian Benedik, is leaving the company.
Benedik will step down in September after six years with the music streaming service.
The executive joined the company as the VP of North American sales in 2013 and was promoted to Global Head of Advertising in 2015.
In an interview with MBW in October last year, Benedik said: "On a format front, Spotify has a lot of interest in the podcast space right now as it starts to get organized. Think about a world where podcasts are being surfaced in a very intelligent way to users, and there is a whole monetization strategy that's going to follow around that."
In Q1 this year, Spotify generated €126m from its ad-supported tier, which was down 28% quarter on quarter, though up year-on-year.
That advertising figure made up just 8.3% of the firm's overall revenues in Q1 2019, with premium users contributing €1.39bn – eleven times the size of the company's quarterly advertising haul.
---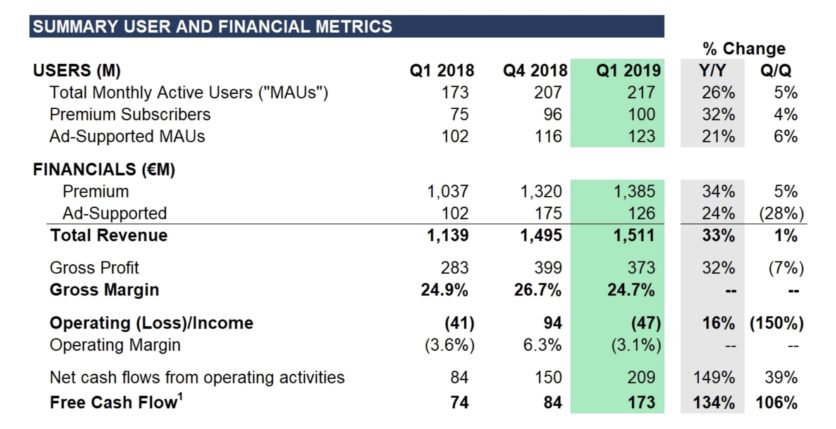 ---
The news of Benedik's departure from Spotify was first reported this week by The Information.
Benedik is the second senior US-based executive to exit Spotify in the recent weeks, following the departure of Global Head of Publishing, Adam Parness on June 3.
Benedik's forthcoming exit also follows the recent resignation of UK-based Austin Daboh, who was one of the most senior and best connected figures at Spotify's UK HQ.
At this stage it is unclear why Benedik has decided to leave the company, or where he is going to next.
Only a few weeks ago he was championing the streaming company's potential as "a global advertising platform" ahead of the Cannes Lions Festival of creativity.
Spotify is believed to be looking for a replacement, however.Music Business Worldwide