SoundExchange has become one of the most essential sources of income for labels around the world, who have become used to seeing the body notch up record collections each year.
However, in 2015 the not-for-profit's distributions grew by an unspectacular 3.8% to $803m – and it looks like 2016 is going to see another single-digit increase.
Speaking at the A2IM convention in New York last week, SoundExchange CEO Michael Huppe (pictured) predicted that the body's payouts this year would reach around $860m.
One the one hand, that's very positive news for SoundExchange members: it would represent a growth rate of 7.1% on 2015, almost double the 3.8% witnessed the year before.
However, this is still significantly behind the rate of growth seen in SoundExchange payouts in prior years.
In 2014, distributions grew by 31% to $773m. In 2013, they were up 27.7% to $590m.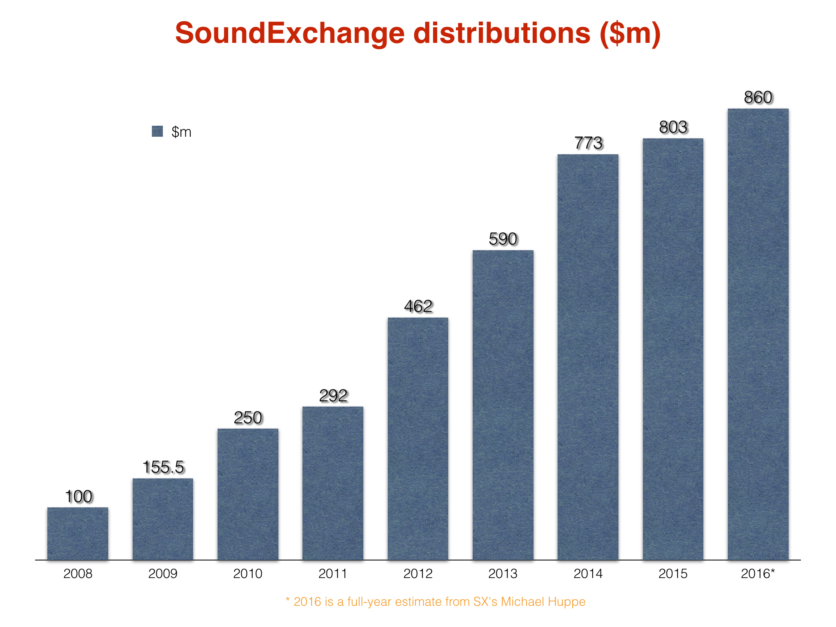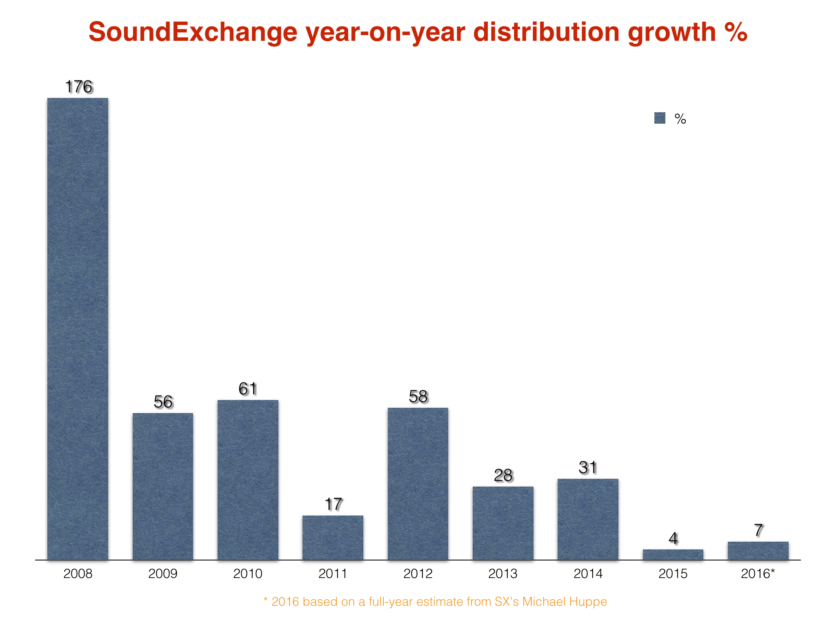 Factors playing into this slowdown may include the fact that Pandora's user base growth has now been largely stagnant for over a year.
In Q1 this year, Pandora's average active monthly listener number stood at 79.4m – up very slightly on the 79.2m reported in Q1 2015.
In Q4 last year, Pandora's average monthly active listener count fell by 400,000 year on year to 81.1m.
In total, Pandora paid out $610.4m in content acquisition costs to the music business last year,  up from $446.4m in 2014 – the majority of which will have gone through SoundExchange.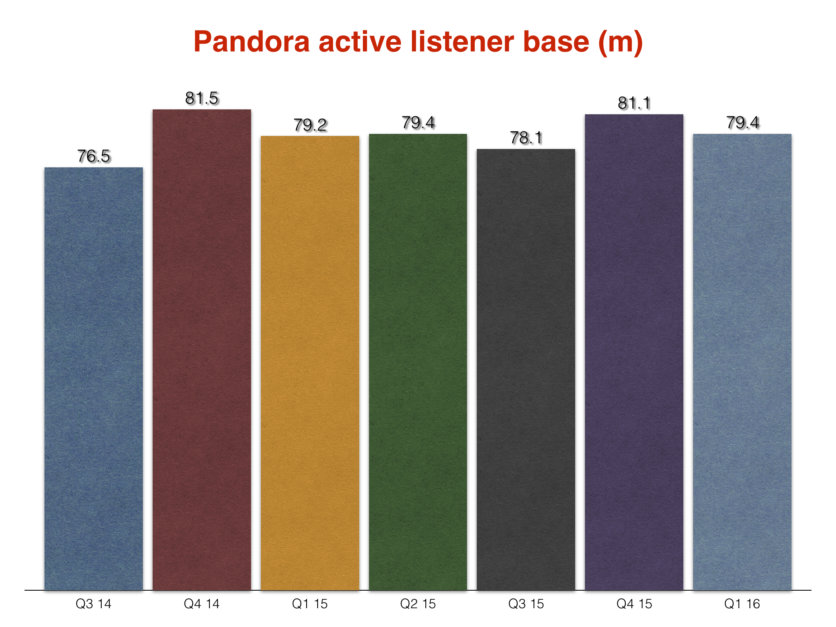 According to Billboard, Michael Huppe revealed at the A2IM event that SoundExchange had paid out $3.5 billion to rightsholders in its lifetime so far – not including the $860m it expects to pay out this year.
SoundExchange collects royalties for labels and artists from the likes of Pandora, Sirius XM and iHeart Radio in the US market.
All eyes are now on Pandora's planned launch of a Spotify-rivalling on-demand streaming service – SoundExchange only collects from non-interactive digital services.
SoundExchange should see a small boost this year from changes to the statutory licensing rate for free streaming 'radio' platforms.
Last year, the CRB set the ad-funded per-stream rate to be paid to recorded music rightsholders by the likes of Pandora at $0.0017 for 2016.
That's $0.0003 more per stream than is currently paid out, but falls short of the hopes of many in the music industry.
In response, SoundExchange – which was lobbying for a $0.0025 per ad-funded stream rate – called the decision "deeply disappointing".Music Business Worldwide